The limited-production Defender Trophy Edition continues the Defender legacy of exploring off the beaten path. Modeled on the Defender 90 P400 X-Dynamic SE, the Trophy Edition is built for some of the toughest demands, making it perfect for just about any off-road challenge. As exclusive as it is capable, only 220 units will be offered in the US.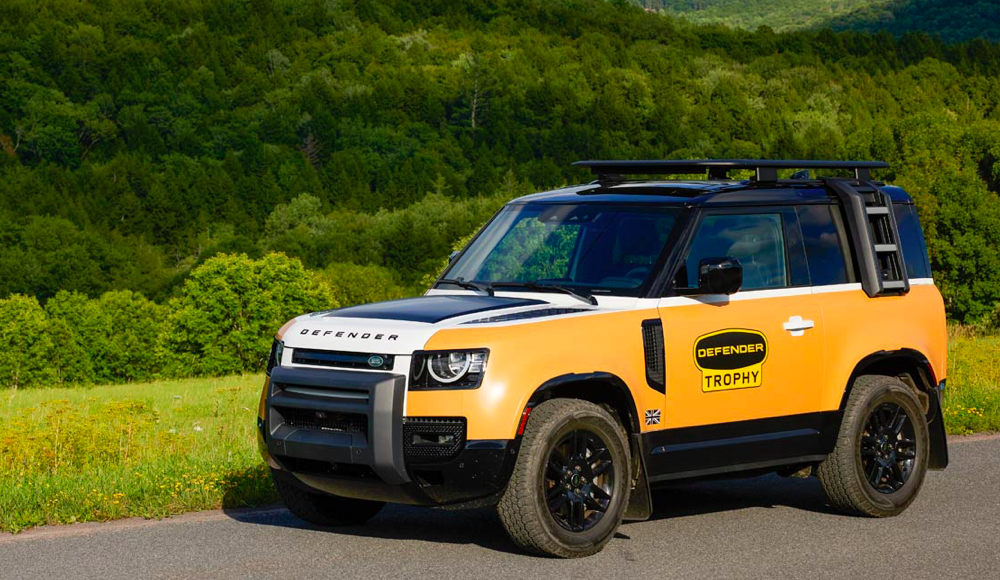 U.S. TROPHY COMPETITION
Purchasing a Defender Trophy Edition vehicle includes a two-person invitation to participate in the off-road U.S. Trophy Competition at the Land Rover Experience Center in Manchester, Vermont. All 90 participating teams will have coaching with trained experts before putting their off-road driving and teamwork skills to the test behind the wheel of their Defender vehicles. This year, 15 additional spots in special competition waves will be available to returning participants.
Click here for further information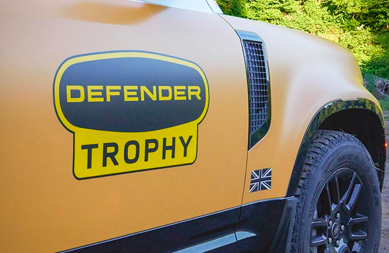 EXTREME ADVENTURE
The winning team will move on to the final, ultimate adventure competition in the U.K. This competition in the spiritual home of Land Rover testing and development will take place in 2023. Will you be there?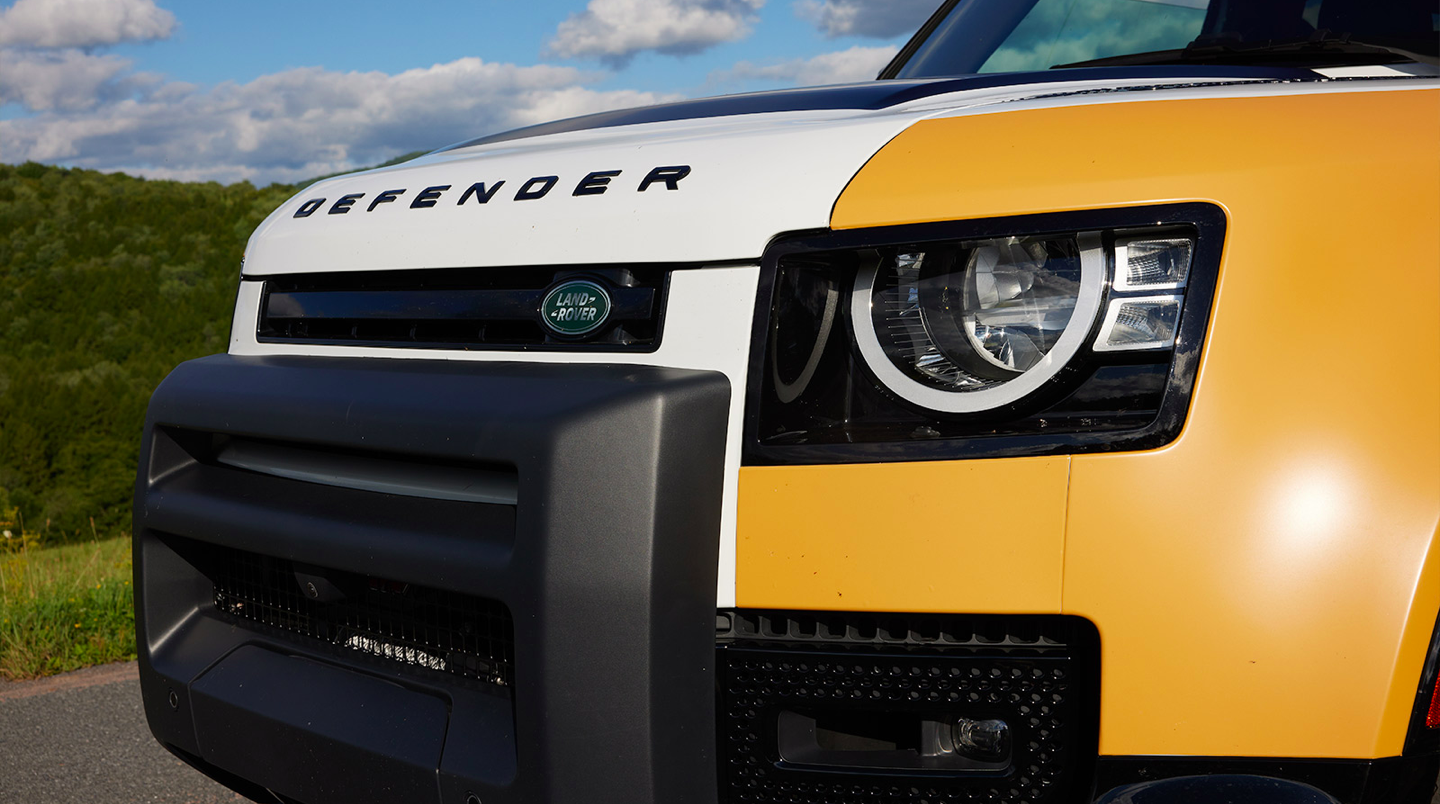 DESIGNED LIKE NO OTHER
Good looks run in the Defender family. Based on the durable Defender 90 P400 X-Dynamic SE, each Defender Trophy Edition features a vehicle wrap in classic heritage yellow and an Extended Black Pack. Even more important, of course, are the combination of brains and brawn under the hood. Air Suspension Pack, Cold Climate Pack and Advanced Off-Road Capability Pack, featuring All-Terrain Progress Control and Terrain Response®2, provide the Trophy Edition with enough power to tackle just about any obstacle1. How would you use that kind of power?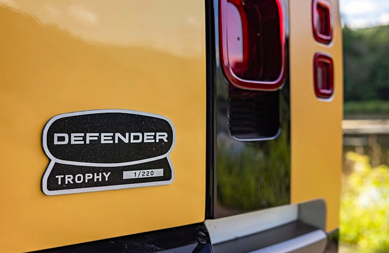 more information: landroverusa.com
---