The beating heart and soul of your home. A fusion of experiences, experimentation and passion. Where rules are broken or followed with precision. Buster + Punch's kitchen is a sensory overload that demands to be used and enjoyed, up close or from afar.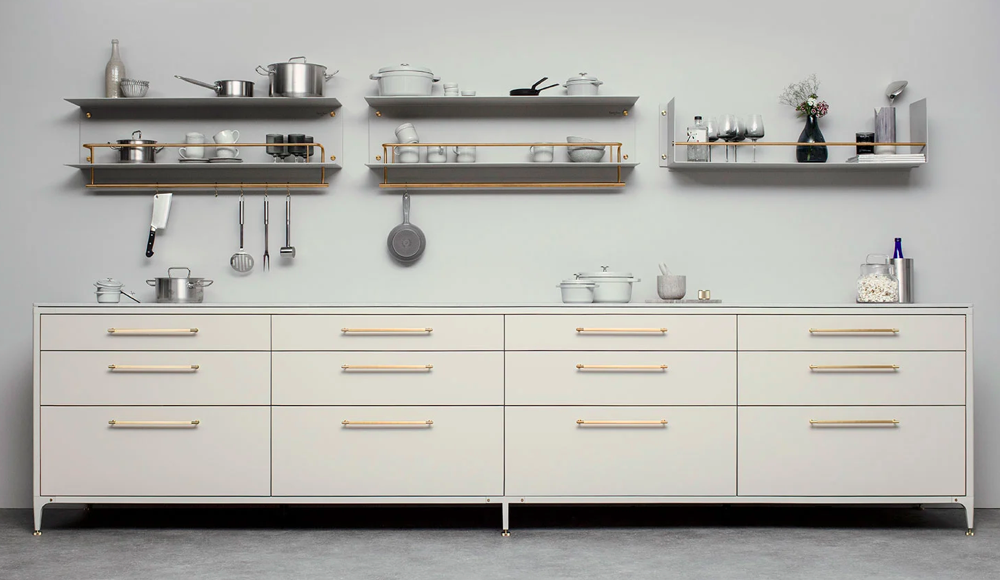 Modules, materials, appliances, colours, details, hardware and more. Use their configurator to customise your Buster + Punch kitchen just the way you want it. For a bit of inspiration before you hit the configurator to create your kitchen, here's three Buster + Punch curated tonally.
The love for working with rare, solid metals has led Buster + Punsch to transform everyday functional fittings into extraordinary home details.
From the light bulb, the dimmer switch and the pendant lamp to the door handle and the cabinet pull, they are constantly creating an innovative collection of unforgettable design details.
The work is inspired by London's fashion, music and sub-culture scenes where they collaborate with street artists, bike builders and fashion designers to inject attitude into the crafted products.
Click here for further information
more information: busterandpunch.com
---