Built in collaboration with Red Bull Advanced Technologies and 10-time F1 champion engineering chief Adrian Newey, the Aston Martin Valkyrie hypercar has been teasing us since 2017. Now, complete with its 11,100-rpm Cosworth V-12, Rimac-powered KERS mild hybrid system (capable of generating 1160 horsepower) and ground effect aerodynamics, Aston's halo car is finally out for some real-world testing, undoubtedly shocking all fellow motorists around Silverstone Circuit. A wild carbon fiber prototype with license plates, with love from England.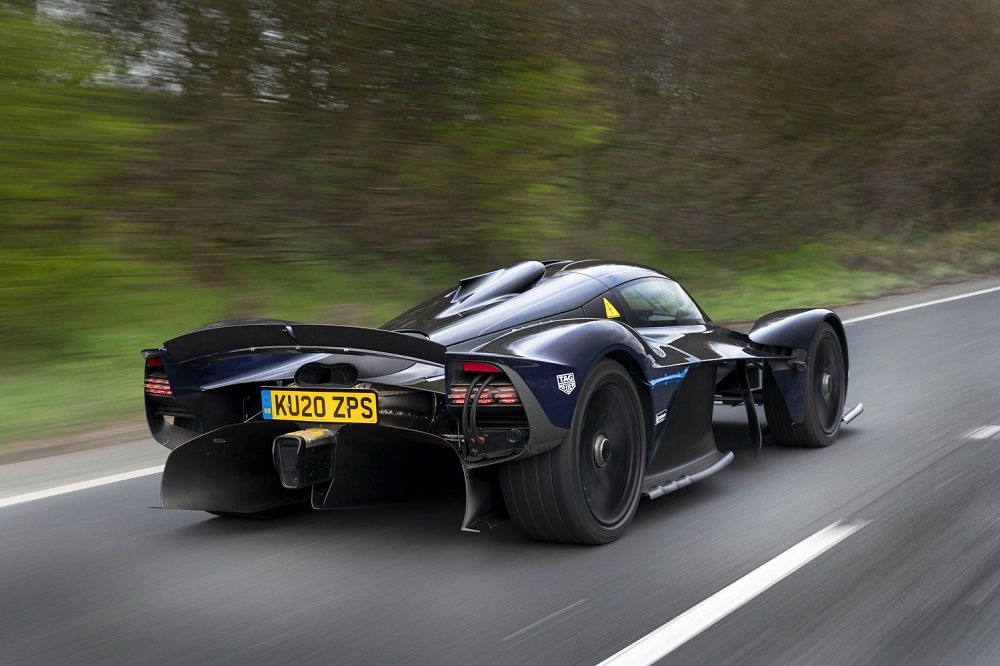 Since development began on this first of at least three new mid-engine Aston Martins, the company ran into financial trouble, ending up putting its WEC program on indefinite hold while also delaying its EV platform and terminating the Red Bull partnership in favor of one with new investor Lance Stroll's Racing Point F1.
All this means that while the Valkyrie program continues with Red Bull's help, the upcoming Valhalla and Vanquish won't benefit from Newey's input. Still, you shouldn't worry, because Aston Martin has both Matt Becker and Chris Goodwin on its payroll, and with all that Lotus-McLaren know-how in-house, setting up a mid-engine chassis right shouldn't be too much trouble.
Aston Martin will only build 150 Valkyries, along with 25 track-only AMR variants. Because franky, as you can see, the road-version just isn't hardcore enough.
---
Report by Máté Petrány for hagerty.com
Photos by Aston Martin
---