Things started out normally enough. Just two months before most of us were canceling vacations and stocking up on hand sanitizer. At the same time the original Bullitt Mustang was selled for $3.74M at Mecum Kissimmee and the first C8 Corvette bring $3M for charity in Scottsdale. Those sales seem like 12 years ago, not 12 months. By Amelia Island in March, COVID-19 was a real concern in the United States, but the auctions and the concours still went ahead without incident. The following week, the WHO declared COVID a global pandemic, nationwide shutdowns followed, and big gatherings of people (like car auctions) were off the table and off the calendar.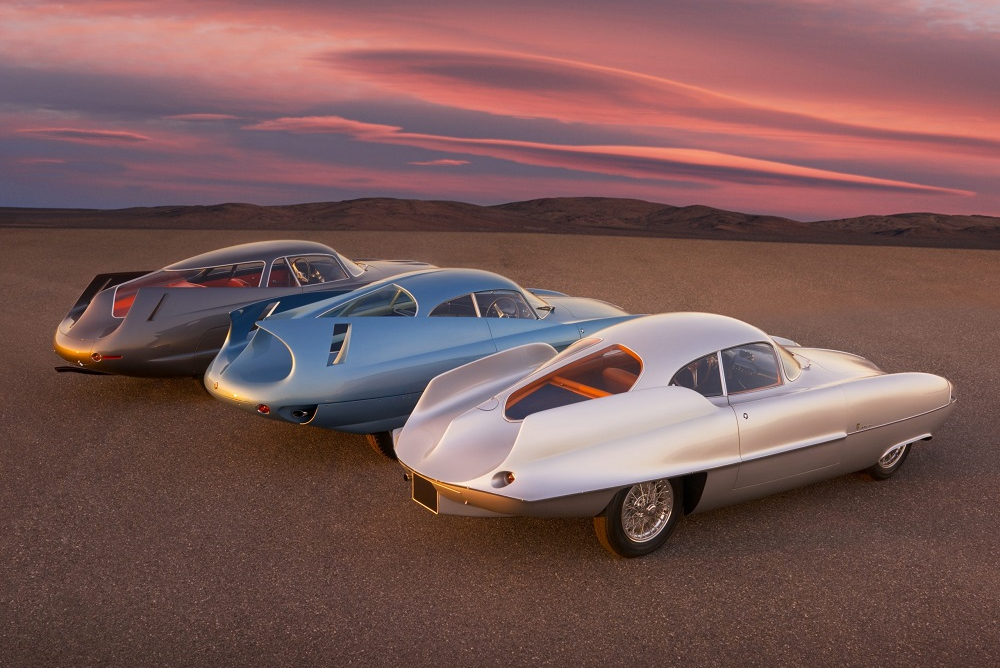 The auction market didn't go away, though. It adjusted, mainly by moving to online platforms, starting with RM's Palm Beach sale that pivoted to an online setting in late March. By the later months of the year, there were also more restricted and physically distanced live sales, but online auctions are the story of 2020.
Yes, they existed before, but this year marked the moment when buying a car sight unseen on the internet became mainstream, and that includes everything from high-mileage Miatas to million-dollar Ferraris. In 2020, classic cars became just as likely to sell by the click of a mouse as they were by the drop of a hammer. Because of that adaptability—and despite turbulence elsewhere in the economy—collector car prices didn't suffer greatly.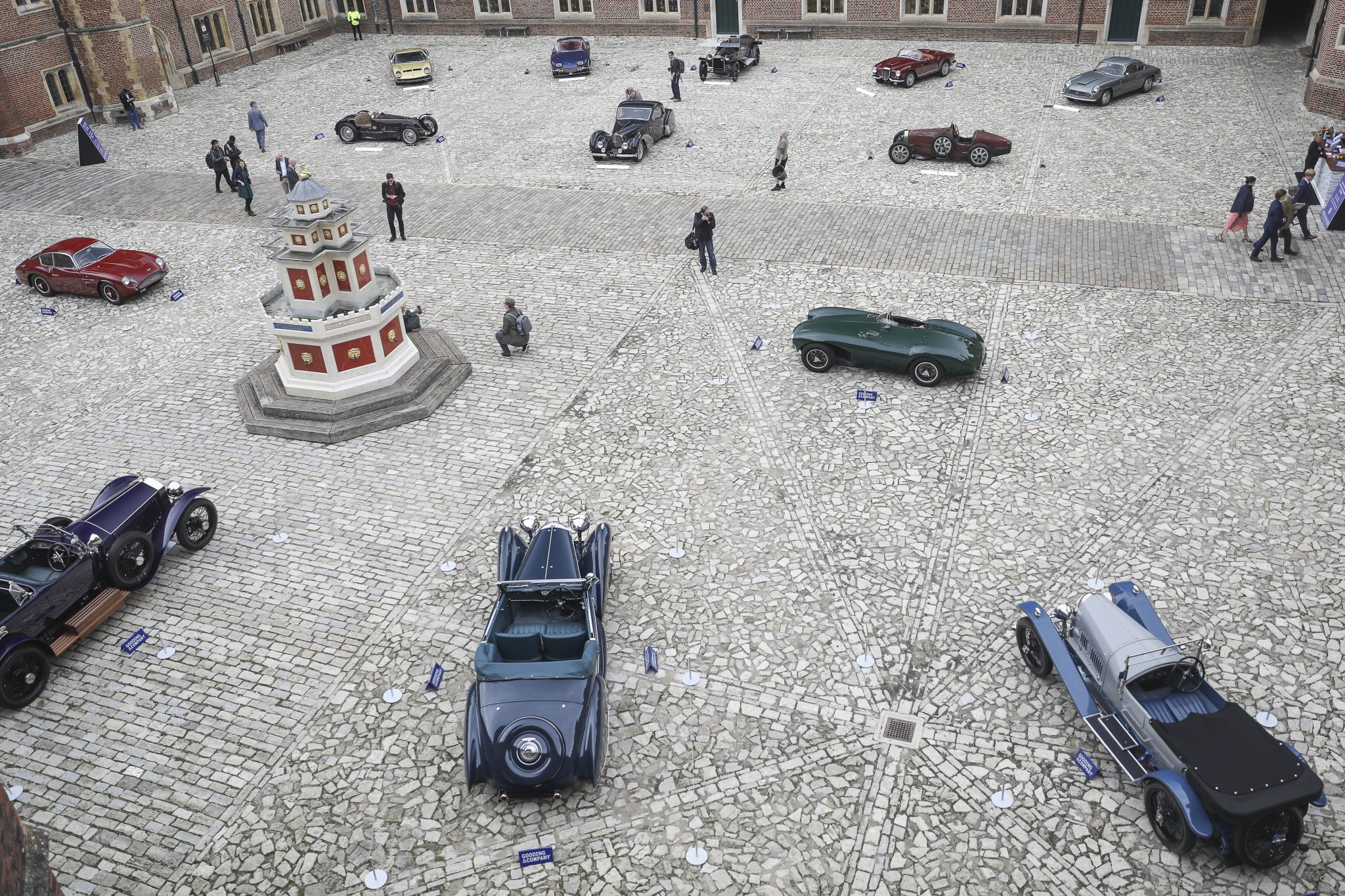 As looked back at the top sales of the year (as hagerty does every year), they were surprised to see just one of them sold pre-COVID. Also notable: Half of the list is made up of prewar Bugattis. The last time there were that many prewar cars in the top 10 was in 2011. Four of the top 10 cars come from a single auction, Gooding & Company's "Passion of a Lifetime" sale in London. After a postponement of more than five months—and following the cancellation of in-person sales in Monterey—it became the most significant and expensive auction of the year. Of the 15 cars offered 14 sold, netting an average price of $3.2M, the highest average ever recorded at a collector car auction. And finally, three cars on the list sold as a single lot, not during Monterey Car Week or Scottsdale, but at a contemporary art auction in New York.
---
10. 1971 Lamborghini Miura P400 SV Speciale
Sold for £3,207,000 ($4,257,007)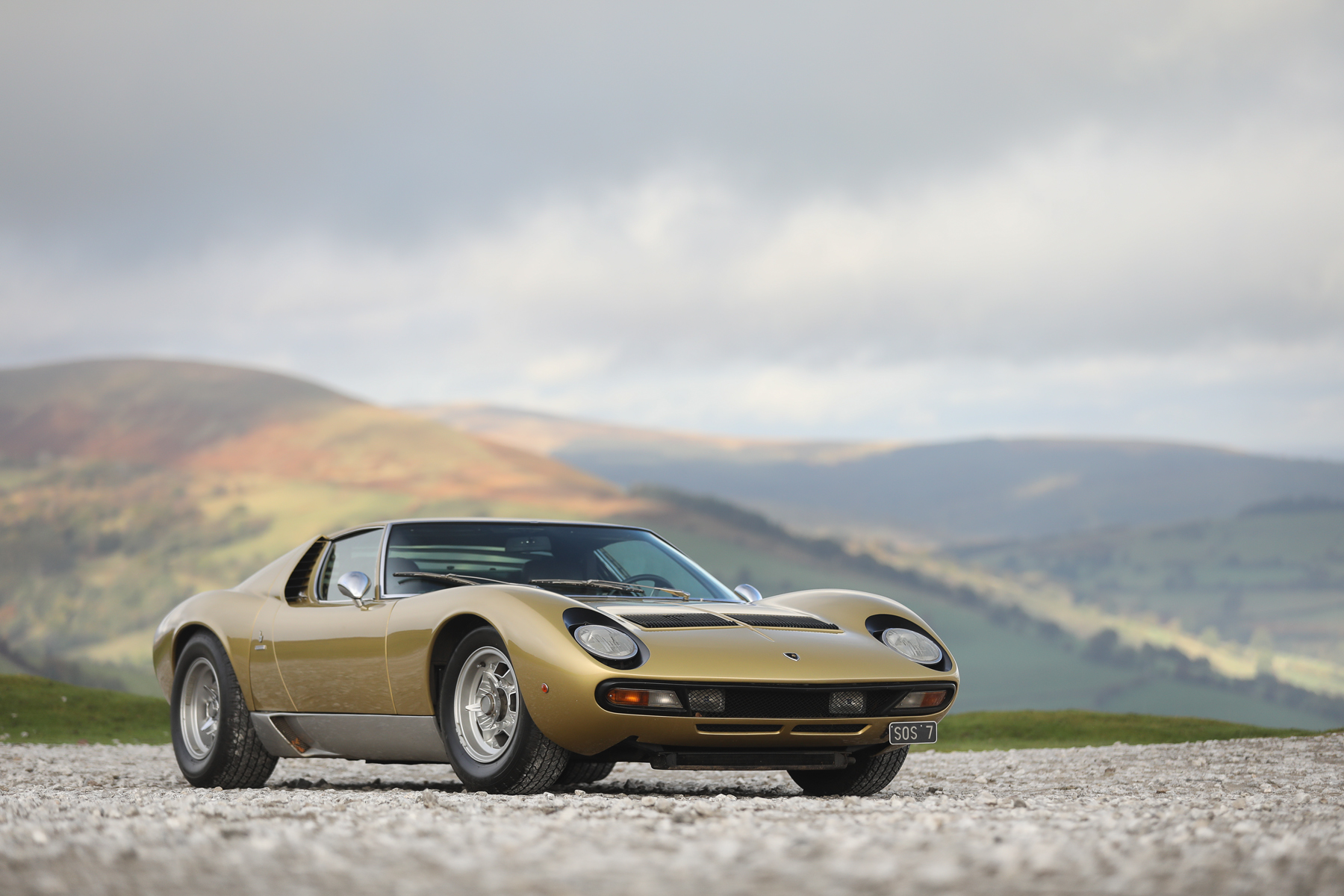 Gooding & Company; Passion of a Lifetime; 5 September, 2020
Even the roughest, rustiest Miura is a special and expensive car. The P400 SV, though, is the final, the most developed, and the most valuable regular-production version. There are plenty of mechanical improvements under the skin, but visually you can identify an SV by looking at the headlights, which lack the "eyelashes" found around the lights of earlier Miuras.
The SV on this list also has the added benefit of special-order equipment—dry sump lubrication and ZF limited-slip differential. They're not things you can see, but they add to the car's performance, personality, and history.
Bought new by French industrialist Jacques Dembiermont, it is one of just 150 SV Miuras built and has been restored in its original and oh-so-1970s colors of Oro Metallizzato (aka metallic gold) over dark brown leather. It was the second lot of Gooding & Company's "Passion of a Lifetime" auction and the first of that sale's several record-breakers. It blew past its £2M high estimate and smashed the previous record price for a Miura, another SV that sold for €2,388,400 ($2.54M) back in 2017.
---
9. 2001 Ferrari 550 GT1 Prodrive
Sold for $4,290,000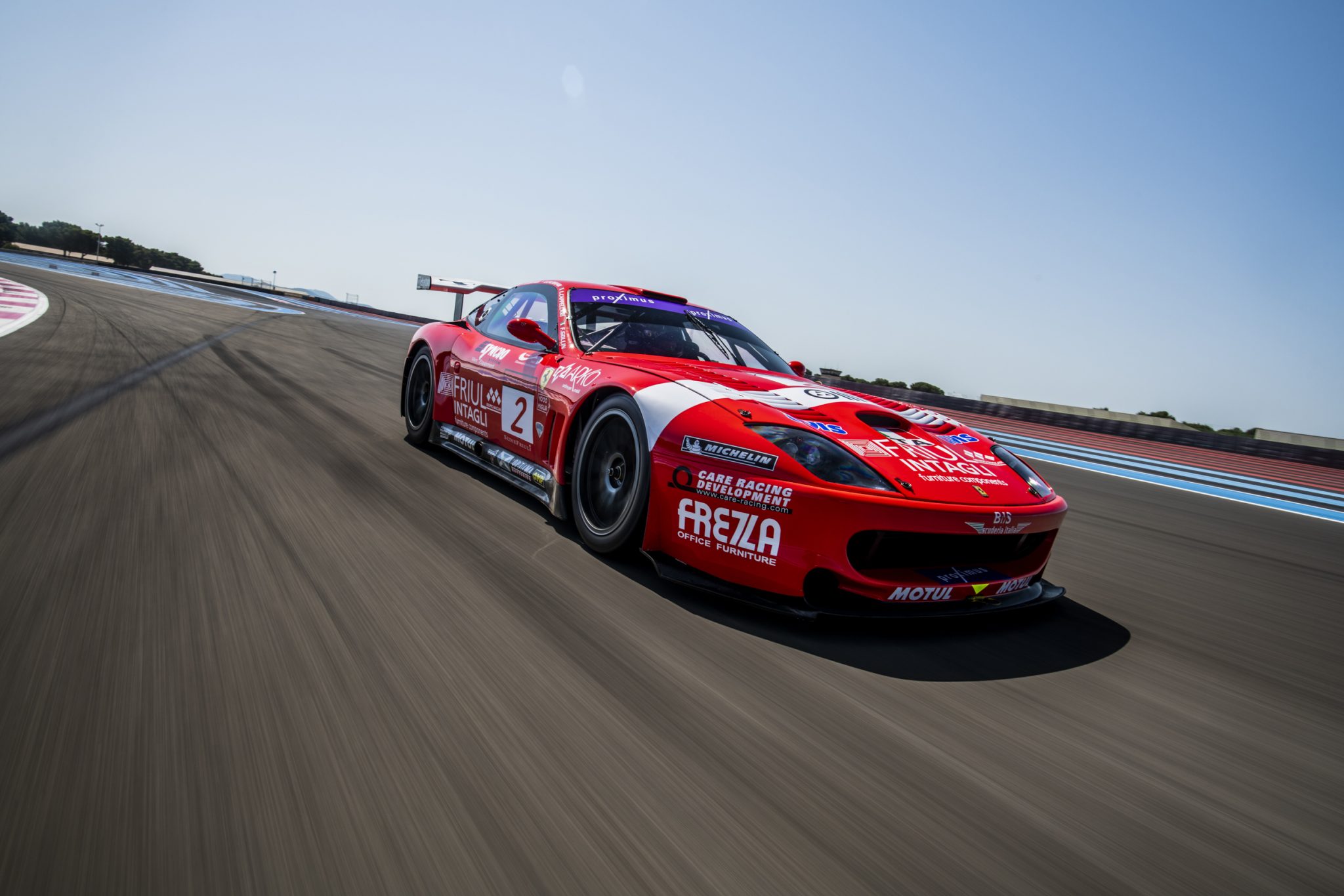 RM Sotheby's; "Shift/Monterey"; 15 August, 2020
In normal times these yearly top 10 lists are filled with Ferraris, but million-dollar cars from Maranello were few and far between at auction in 2020.
This one is the second of 12 550 GT1s built by Prodrive, the British outfit that ran Subaru's winning World Rally Championship team before turning its attention to Ferraris and Aston Martins in endurance racing. As Ferrari was busy steamrolling everyone in Formula 1 and giving little thought to sports car racing, a Swiss outfit hired Prodrive to turn the 550 Maranello into a winner. And win it did. Just this single car achieved 15 pole positions, 14 wins, and 29 podiums in its competitive career from 2001–05. In 2004, it won the Spa 24 Hours and clinched the FIA GT Championship. It has since been rebuilt and was represented as race-ready before bidding began.
It sold during the "Monterey" auctions that took place entirely online this August. While screens and keyboards made a poor substitute for Quail Lodge and Pebble Beach, some amazing cars did sell. It was the first time we had seen such a concentration of high-end automobiles in an entirely online setting, and the week proved that million-dollar cars can and will sell sight unseen via the internet.
Gooding & Company sold a lovely Ferrari 275 GTB longnose earlier in week for $3,080,000, setting a record price for a car sold through an online auction. Then this 550 came along a few days and 17 bids later to break it by more than $1M. That made it the most expensive car sold during what would have been Monterey Car Week this year, but it's worth noting that if it had sold at the Portola in Monterey back in 2019, it would have been only the 10th most expensive car sold that week and wouldn't have cracked this list.
---
8. 1953 Alfa Romeo B.A.T. 5
Sold for $4,946,666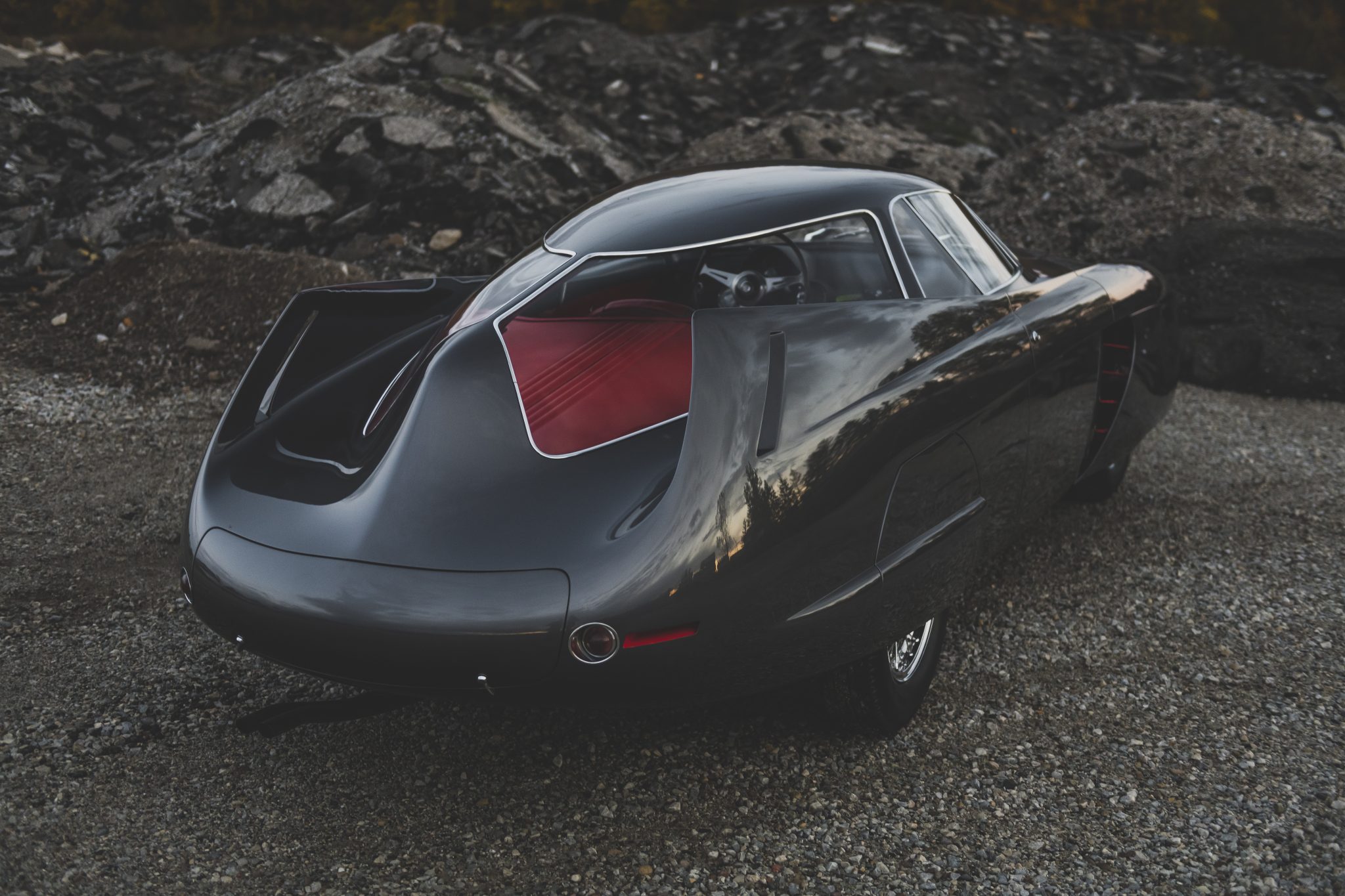 Sotheby's; "A Contemporary Art Evening"; 28 October, 2020
Can cars be art? Maybe that's a conversation for another time, but there are lots of cases for those in the "yes" camp. And three of them are on this list—Franco Scaglione's masterful Alfa Romeo 1900-based B.A.T. 5, B.A.T. 7, and B.A.T. 9d.
Offered together as one lot, the B.A.T. (Berlinetta Aerodynamica Tecnica) trifecta was the most expensive sale of the Sotheby's Contemporary Art Evening auction in October, despite being announced less than two weeks before the sale and despite coming up against works by Andy Warhol, Alexander Calder, and Mark Rothko. The total haul was $14.84M, which comes to $4,946,666 a piece.
B.A.T. 5 was the first of the three concepts designed by Scaglione for Bertone, and it was the star of the 1953 Torino Auto Salon. Aside from its stunning looks, B.A.T. 5 achieved a drag coefficient of just 0.23 without the aid of a wind tunnel. That's even more slippery than most car company's today can manage even with their fancy computers and massive budgets.
---
7. 1954 Alfa Romeo B.A.T. 7
Sold for $4,946,666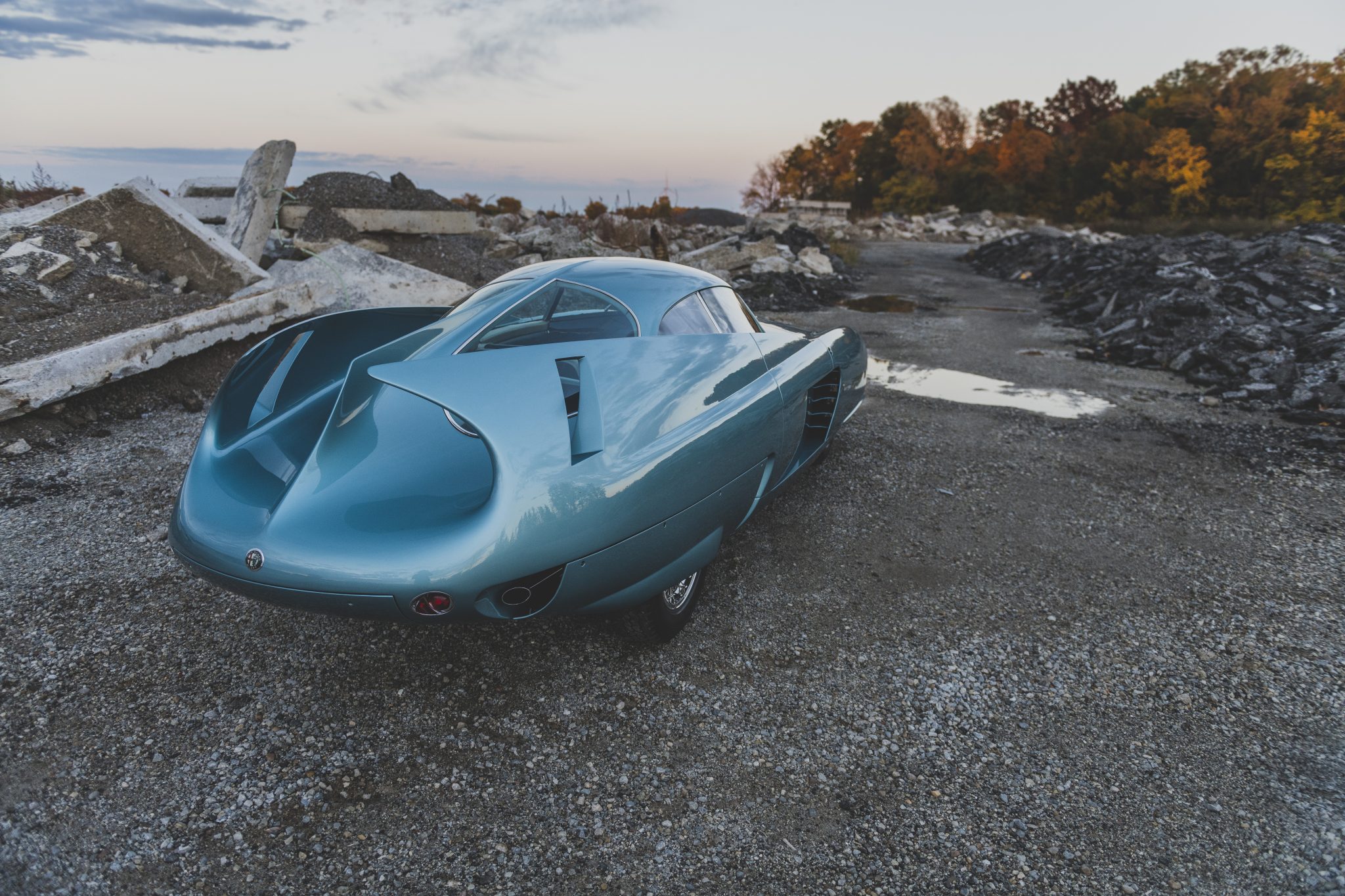 Sotheby's; "A Contemporary Art Evening"; 28 October, 2020
Scaglione and Bertone followed up on B.A.T. 5 the following year with B.A.T. 7, which was even more aerodynamic with a drag coefficient of 0.19. While all three cars are running and driving automobiles, B.A.T. 7 is also more refined than 5 in that it has headlights. Picking a favorite among the B.A.T. Alfas isn't easy, but when the three cars were displayed at the Sotheby's headquarters in New York before the auction, B.A.T. 7 was front and center.
---
6. 1955 Alfa Romeo B.A.T. 9d
Sold for $4,946,666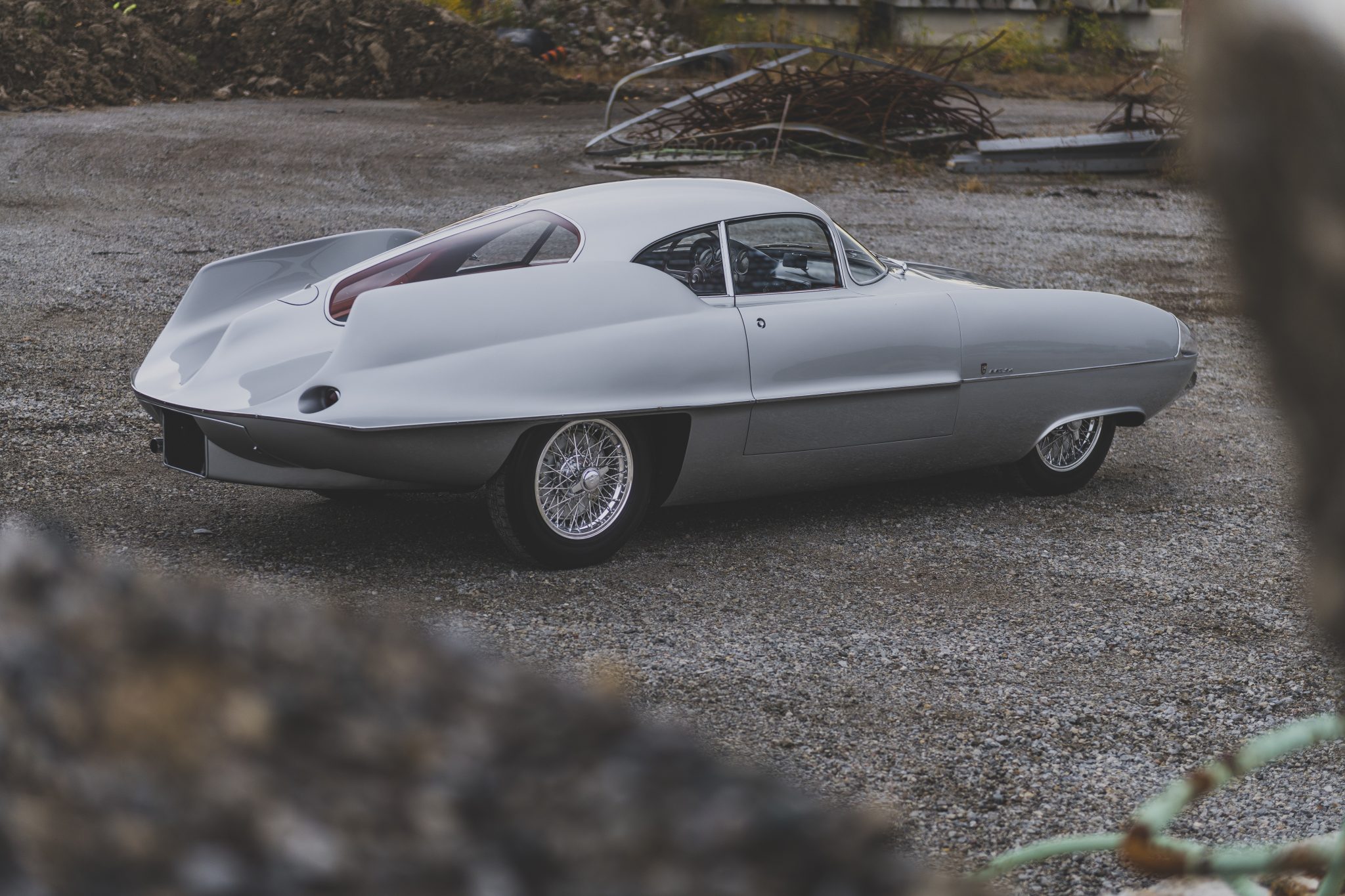 Sotheby's; "A Contemporary Art Evening"; 28 October, 2020
The first two B.A.T.s, while Alfa Romeo-based, didn't have any official input or support from Alfa. By this third B.A.T. car, though, Alfa couldn't ignore the great press and collaborated with the coachbuilder for B.A.T. 9d. The Alfa Romeo connection is more obvious given the Giulietta grille, but it still looks like nothing else on four wheels.
The trio just nudged over their $14M low estimate. Previously, they had reportedly sold as a group to a Japanese collector in 1990 for $18M, then sold through a Coys auction four years later at a heavily discounted $4M before going to the Blackhawk Museum in 2005 at a reported $8M.
---
5. 1931 Bugatti Type 55 Super Sport by Figoni
Sold for €4,600,000 ($5,051,054)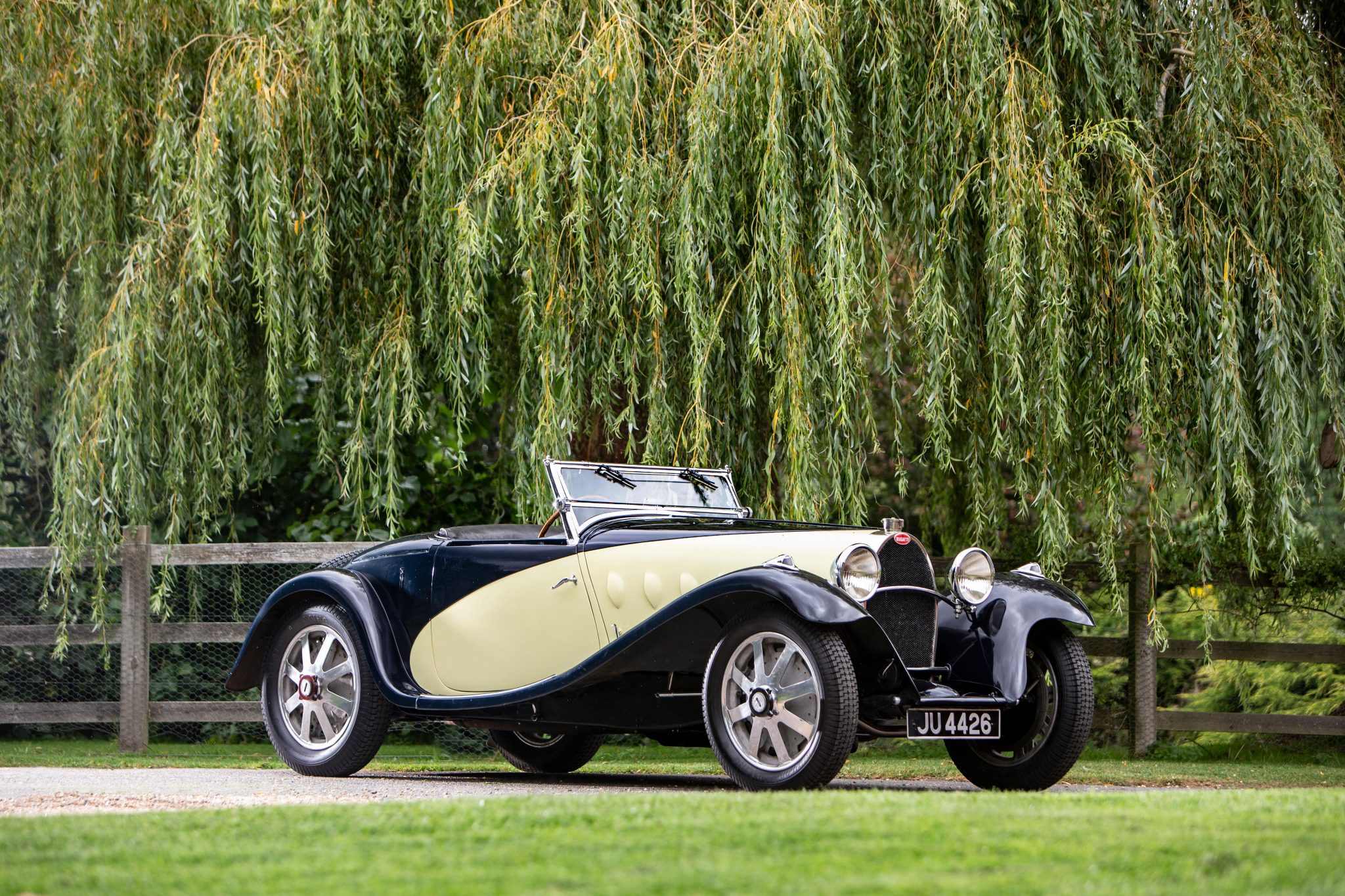 Bonhams; Paris 2020; 6 February, 2020
The Type 55 borrowed its chassis, eight-spoke alloy wheels, and supercharged twin-cam straight-eight from Bugatti's Grand Prix racers, and 38 examples rolled out of the factory in Molsheim, France. Most Type 55s wore a roadster body with cutdown doors designed in-house by Jean Bugatti. But while the Jean Bugatti roadster is a masterpiece, Giuseppe Figoni's take on this Type 55 isn't half bad, is it?
This car was raced when new by Count Guy Bouriat Louis Chiron at Le Mans in 1932 for the Bugatti works team, but it retired in the third hour. Its next owner had it rebodied by Figoni, and then it won the 1933 Paris-Nice Rally. It now has a replacement engine fitted many years ago, and was in an accident in the 1990s but retains its original body and chassis. Those two asterisks in its history kept it from bringing absolute top dollar, but it's a special car with good provenance otherwise. It sold within its presale estimate range and was the most expensive car sold at the Rétromobile auctions in Paris this past February, back when COVID-19 was still a Chinese problem and massive gatherings of people were a regular occurrence.
---
4. 1928 Bugatti Type 35C
Sold for £3,935,000 ($5,224,483)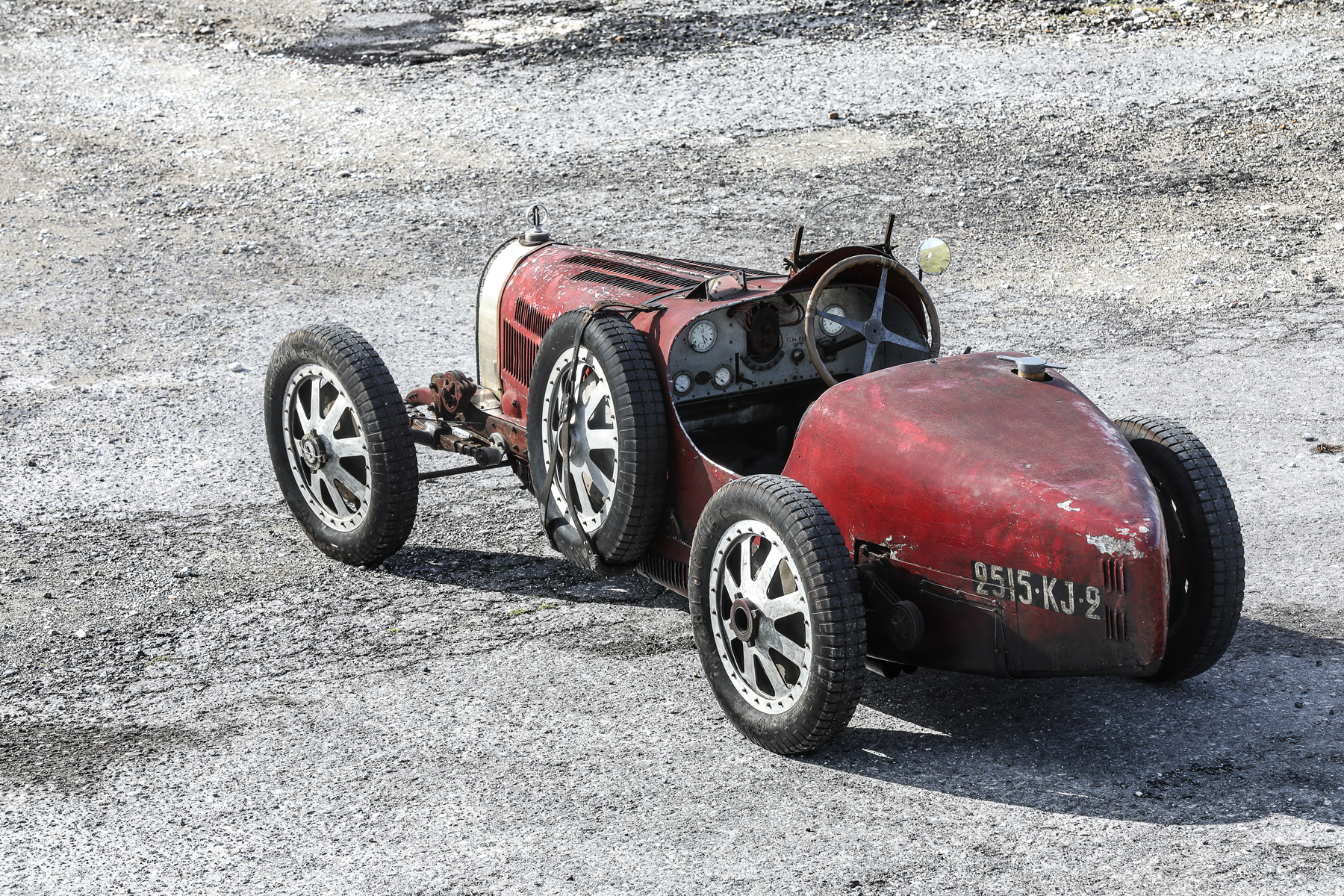 Gooding & Co.; "Passion of a Lifetime"; 5 September, 2020
There were three Bugattis sold at Gooding & Company's "Passion of a Lifetime" auction in September, and all three of them brought record prices. This one took the world record for a Bugatti Type 35 at auction, topping the three-owner 1925 car that sold for $3.3M in Scottsdale back in 2017.
The key to that big number was the car's history, including a factory entry at the 1928 Targa Florio and an active career at hill climbs and races throughout Europe. Arguably more important is that the car itself still wears much of that history. It's a fully documented, almost totally original 92-year-old car wearing 88-year-old paint, but it also received a sympathetic mechanical restoration to keep it usable—perfect. This was one of several sales this year that showed us the best cars with the best provenance continue to bring top dollar despite what happens elsewhere in the market.
---
3. 1932 Bugatti Type 55 Super Sport
Sold for $7,100,000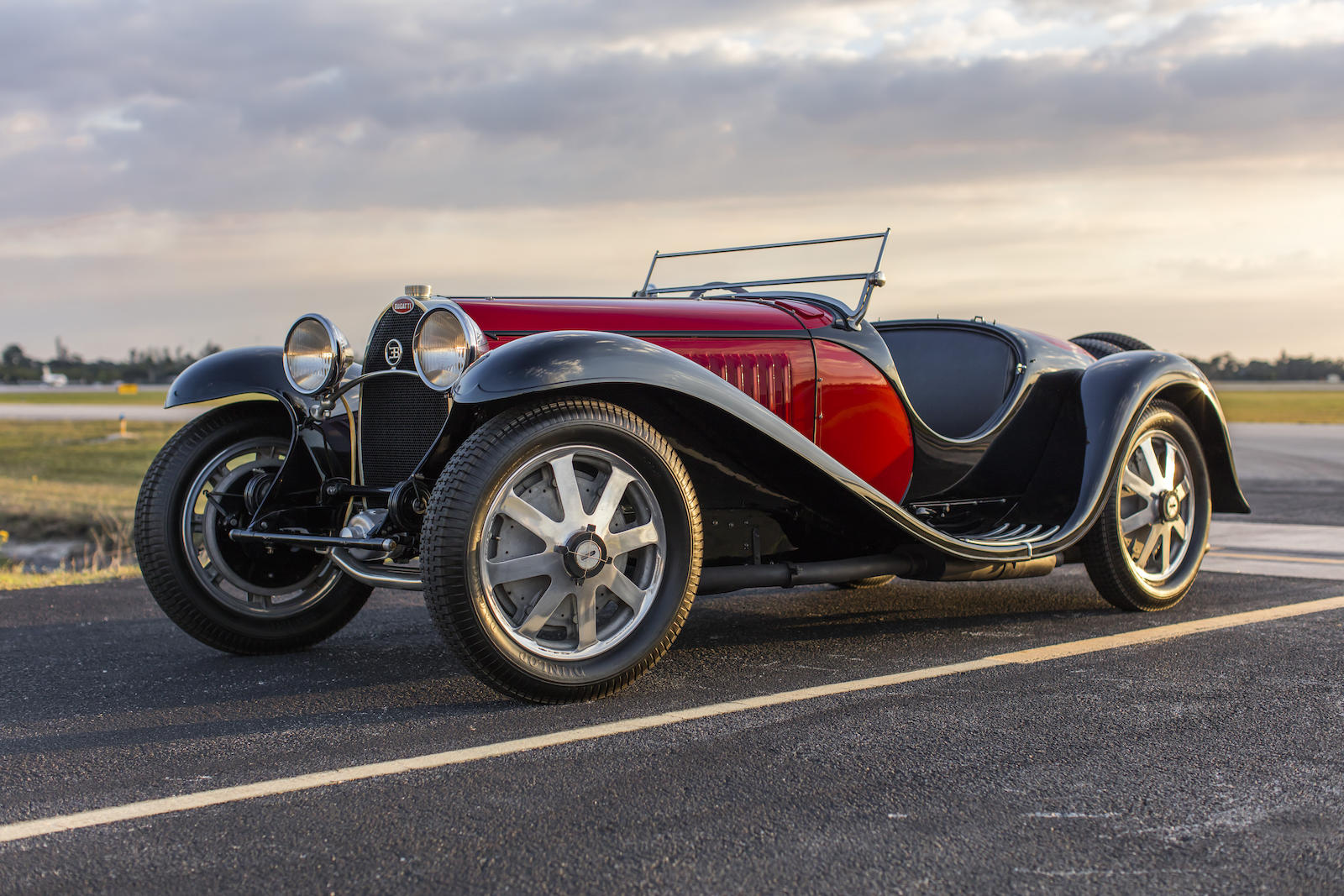 Bonhams; Amelia Island 2020; 5 March, 2020
This Type 55 Super Sport is one of just 14 to leave the factory with Jean Bugatti's roadster body, and according to Bonhams just 11 of them still wear that bodywork. It also has its original engine and chassis, as well as no gaps in its long history. The fully documented string of owners includes one of the Rothschilds (yes, those Rothschilds) and the late Dean S. Edmonds, Jr., a college professor and car collector who snagged it at auction way back in 1985 for £440,000.
The Super Sport was also the most expensive car sold in Amelia Island this year, days before the nationwide lockdowns and event cancelations/postponements that defined the middle part of the year.
---
2. 1937 Bugatti Type 57S Atalante
Sold for £7,855,000 ($10,433,965)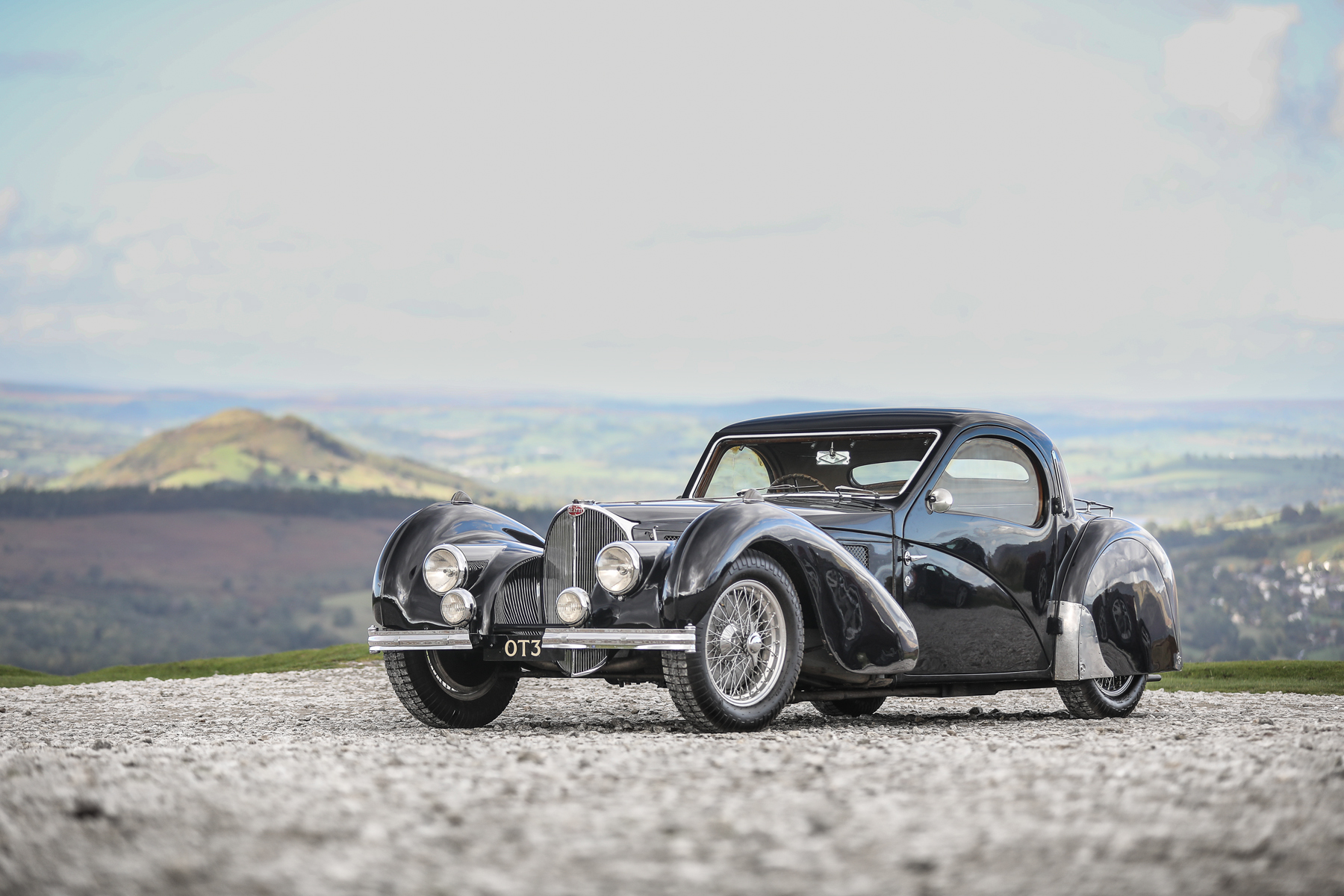 Gooding & Co.; "Passion of a Lifetime"; 5 September, 2020
Unlike the other two Bugattis sold at the "Passion of a Lifetime" sale, the Type 57S Atalante isn't a race car and has received a restoration. But it is still the most expensive Type 57 ever sold at auction.
One of just 17 Type 57s fitted with the Jean Bugatti-penned Atalante coachwork, the car sold new to Earl Howe, a luminary in the British racing scene who won Le Mans in 1931 and co-founded the British Racing Drivers' Club (BRDC). Its next owner in the 1940s fitted a Marshall supercharger, and then it made its way to an English doctor named Harold Carr who parked it in his garage in Newcastle. It sat there from the early 1960s until being discovered after his death in 2007, when it made headlines as one of the all-time great barn finds. Bonhams sold it in Paris in 2009, still in barn-find condition, for €3.4M ($4.4M).
---
1. 1934 Bugatti Type 59 Sports
Sold for £9,535,000 ($12,666,600)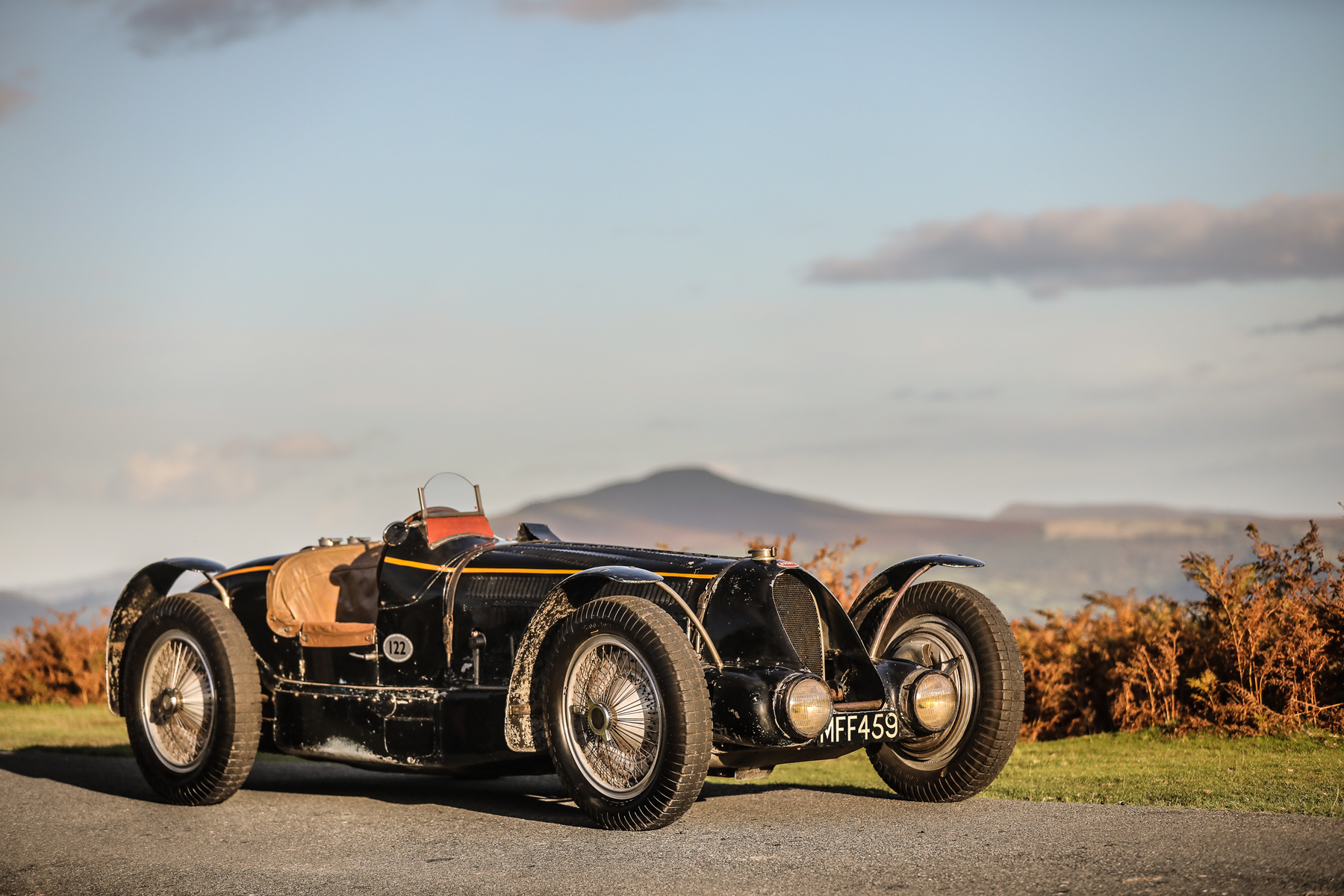 Gooding & Co.; "Passion of a Lifetime"; 5 September, 2020
This is the most expensive Bugatti ever sold at auction, and it deserved to be. The Type 59 is the last Bugatti racing car of the prewar era, and this one is a car fit for a king … literally. King Leopold III of Belgium was one of its five owners.
Before that, it was a works Grand Prix car driven by the famous Rene Dreyfus to a podium finish at Monaco and victory at the Belgian Grand Prix. It then benefitted from a revised body, chassis, and drivetrain to become a successful sports car racer. Like the Type 35 at number 4 on this list, it wears its history with rusty wheel spokes, worn tires, and worn paint with crooked stripes, but all of those are good things.
As they say, something is only original once, and that combined with this car's stellar, unique history to create a singular buying opportunity. Add the hype around the "Passion of a Lifetime" auction and you have an eight-figure price.
---
Report by Andrew Newton for hagerty.com
---