St. Moritz Automobile Week is one of the most anticipated automobile events in Switzerland, Europe every year!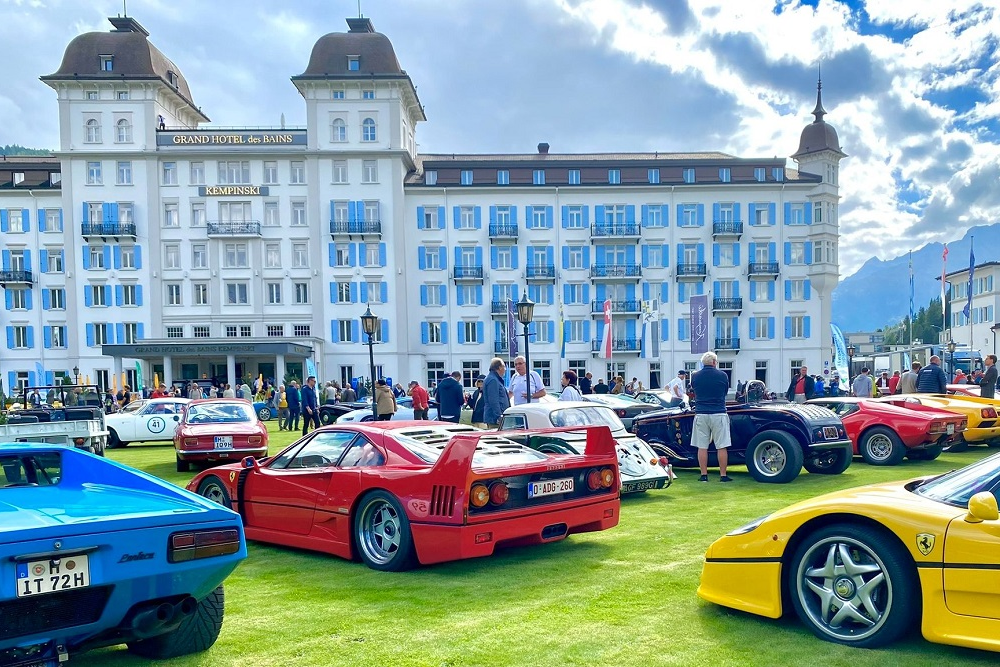 Whether you're a classic car enthusiast or sports car fanatic, there is no better series of events around than St. Moritz Automobile Week. It's full of days on end of auto shows, auto memorabilia, VIP parties, and new car reveals from nearly every luxury manufacturer. Many of these events are totally free, too, adding to the fun!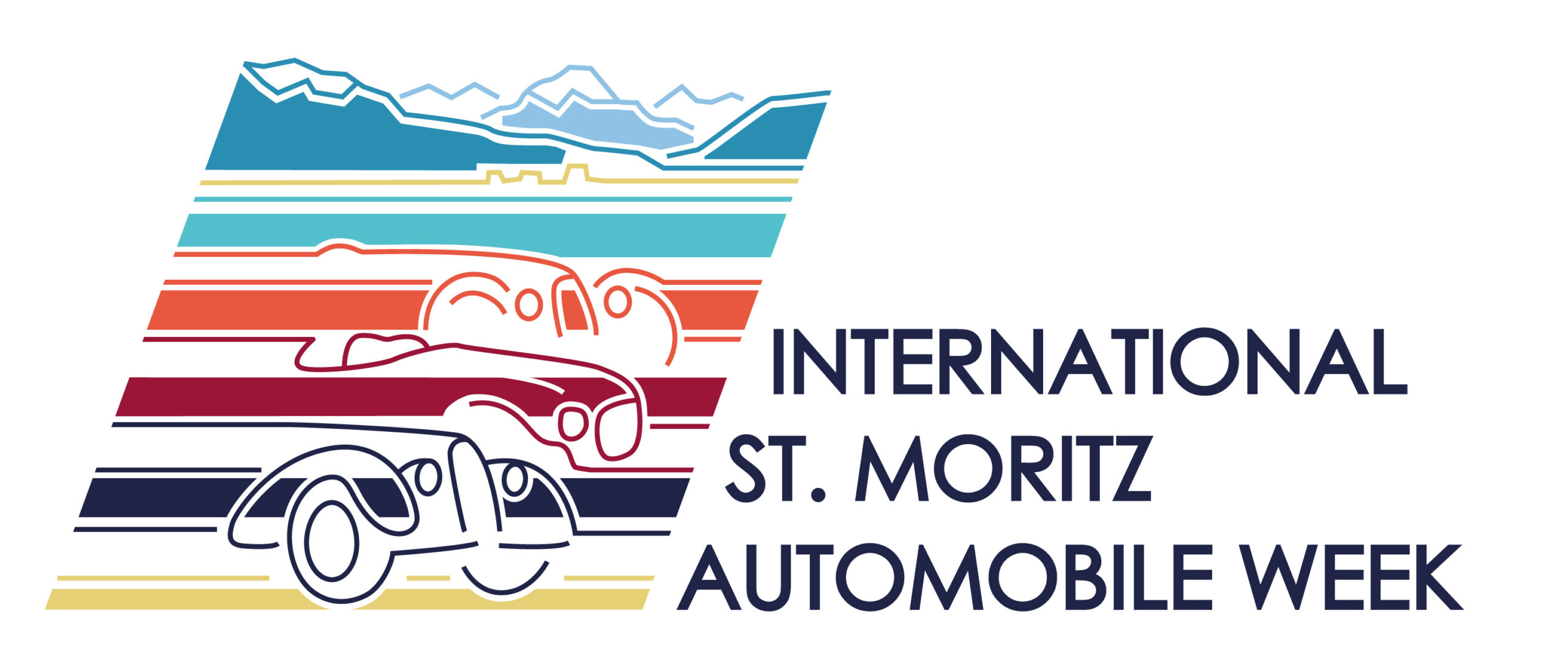 This end of summer promises to be an exciting one for car enthusiasts from all over the world! In the section below, learn more about events taking place during St. Moritz Automobile Week and choose which event to attend!
The International St. Moritz Automobile Week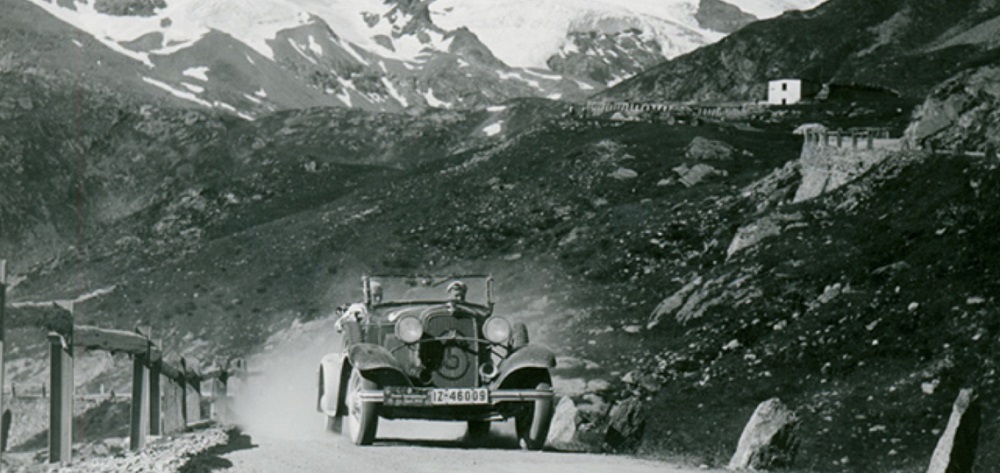 Roads of the Engadine
It was not until the mid-1920s that motor vehicles were allowed on the roads of the Engadine. The potential benefit of the automobile for tourism was obvious and so the first International St. Moritz Automobile Week was launched in 1929.  It was financed by appropriate donations from the local tourist industry of the time, which could benefit from the fact that the automobile could be used to attract completely new target groups...
Kilomètre Lancé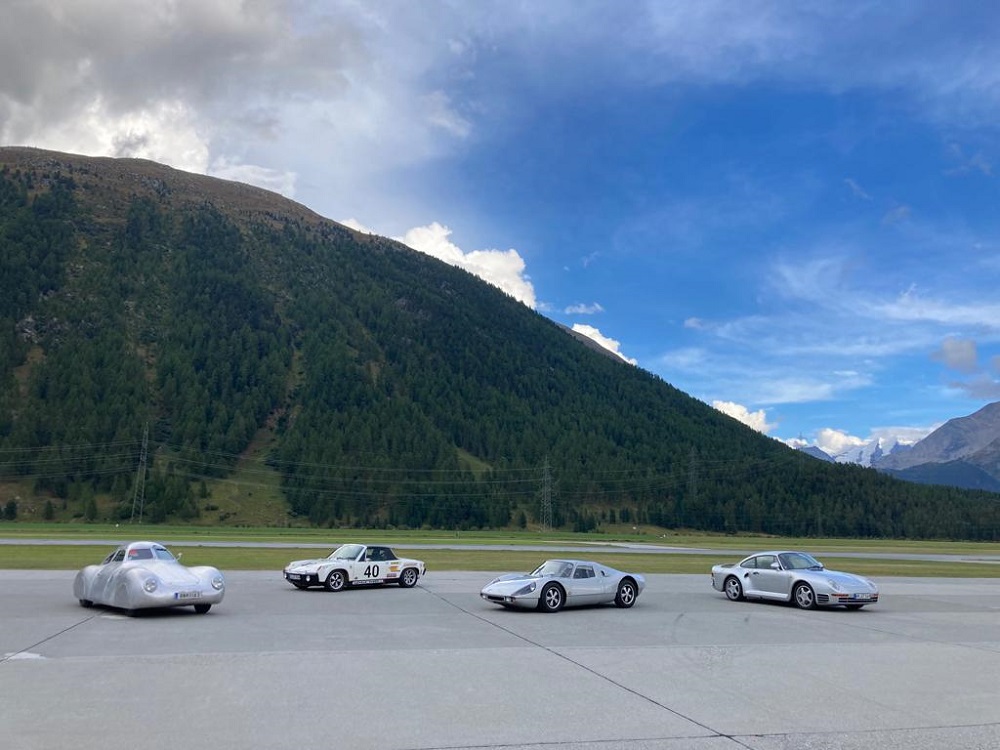 The Kilomètre Lancé from 2 to 4 September 2022 at Engadin Airport in St. Moritz was a great success. Even initial weather capers were seen as a challenge by the 65 automobiles and motorbikes, who took advantage of the generous driving times to compete, to chase records from the early days of acceleration racing or simply to enjoy this ride towards the horizon…
Targa Poschiavo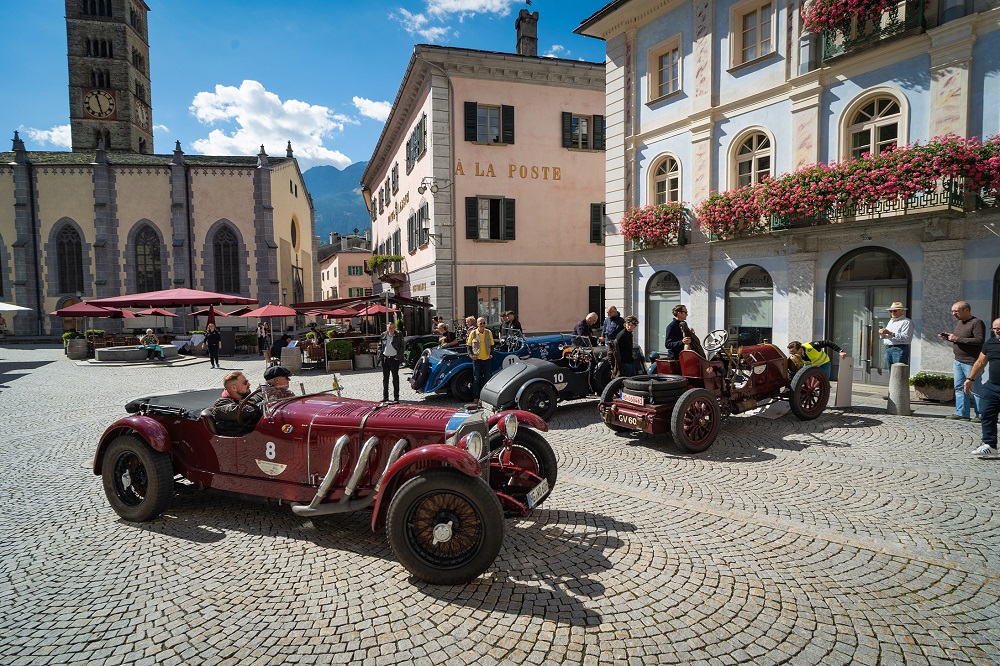 Targa Poschiavo Engiadina 
The "Targa Poschiavo Engiadina" is much more leisurely. The rally is specially designed for pre-war cars built between 1905 and 1926, i.e. for those who are too young for "London to Brighton" and too old for the "Mille Miglia". This rare opportunity for participants and visitors to move such vehicles in a species-appropriate and stress-free manner and to experience them up close has been offered from September 3rd to 5th 2022…
Mobility Forum St. Moritz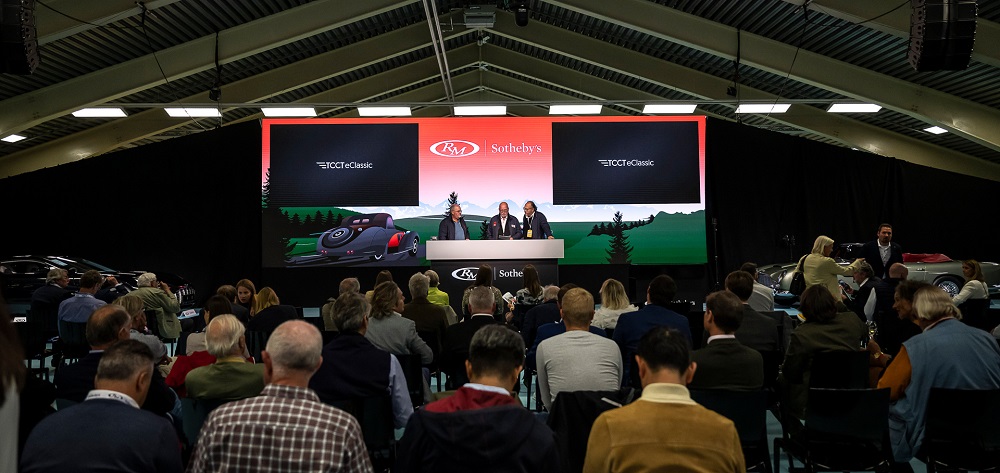 At the Mobility Forum St. Moritz, everything revolves around our mobility – consequently not only about classic mobility, but also about the mobility of the present and the future. One of the most important topics is the question of fuel. At the moment, everyone is talking about electromobility and, unfortunately, politicians are also proclaiming it to be a form of future mobility with practically no alternatives. But there is much more to it. Science and industry agree that room must also be given to other concepts...
Super Stick Shift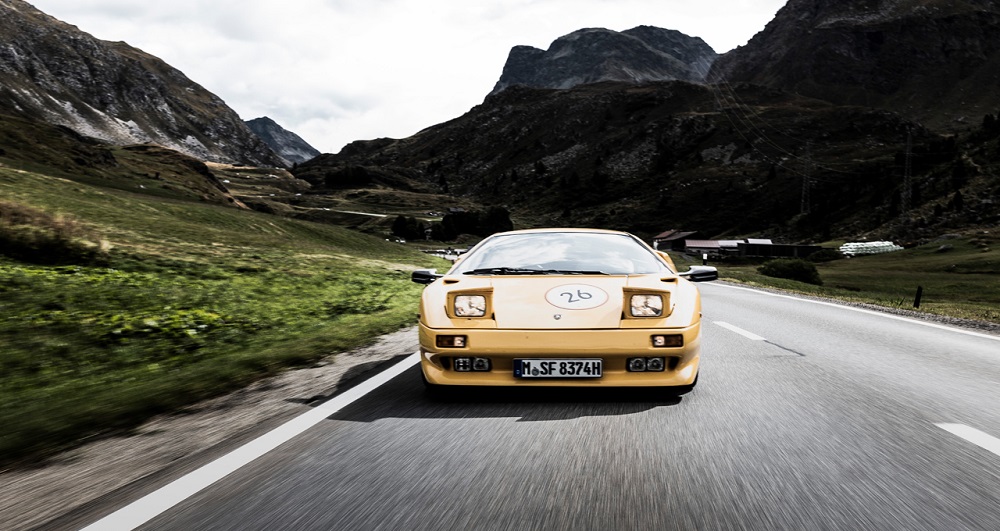 The "Super Stick Shift", a new rally for supercars built between 1974 and 1995 is called took place according to the motto "when supercars were superstars" from 5th to 7th September 2022. Analog driving pleasure par excellence on spectacular alpine roads! For all those who have given their heart to analog supercars but have not yet found the right group of like-minded people, this event with lots of (driving) fun is highly recommended. The eligible vehicles are very exclusive and precisely selected: Manual transmission – two doors – top of the range – no electronic helpers…
Motorsport Rendezvous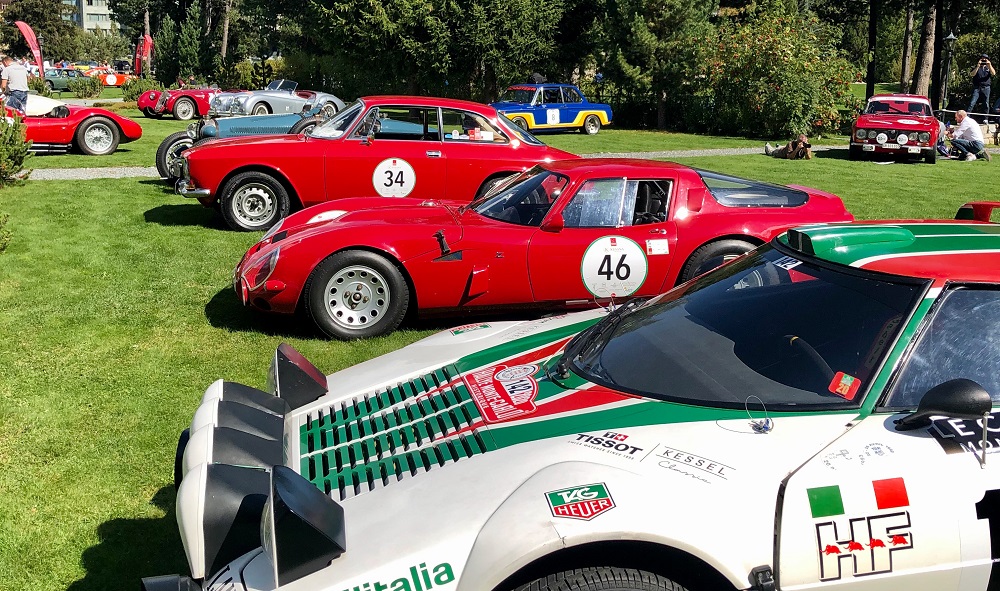 "Motorsport Rendezvous – on Top of the World" is an essential part of the "St. Moritz Automobile Week". The Motorsport Rendezvous is not just a traditional show of over-restored luxury cars, but focuses on collector's cars as well as modern luxury vehicles. A relaxed atmosphere to talk about the passion and experience scenic roads in a wonderful driving tour. First and foremost, the event is intended to serve owners and guests as a nice pastime for driving and marvelling at their gems…
Bernina Gran Turismo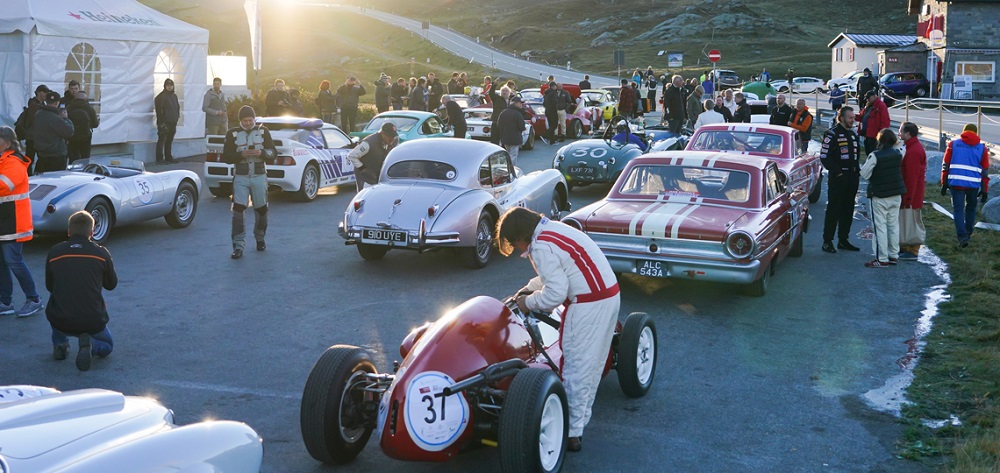 The "Bernina Gran Turismo", is a competitive mountain Hillclimb for 80 selected classic and vintage cars that has run each fall for the last seven years over a 5.7 kilometers stretch of typically flawless Swiss pavement between la Rosa and Ospizio Bernina, just outside St. Moritz. With a starting elevation of 6138 feet, the course climbs 1500 feet through 50 curves. The last edition took place from September 8th to 11th 2022.
---