The origins of the Tyrrell Racing Organisation were formed in 1958 when Ken Tyrrell first competed in Formula 3 only to discover his talent lay elsewhere. In 1959 he put together a Formula Junior team based in the family timber yard in Surrey and over the next decade Tyrrell Racing helped introduce drivers such as Jacky Ickx and John Surtees to the sport. However, the most notable signing was that of Jackie Stewart, the young Scottish driver joining in 1963.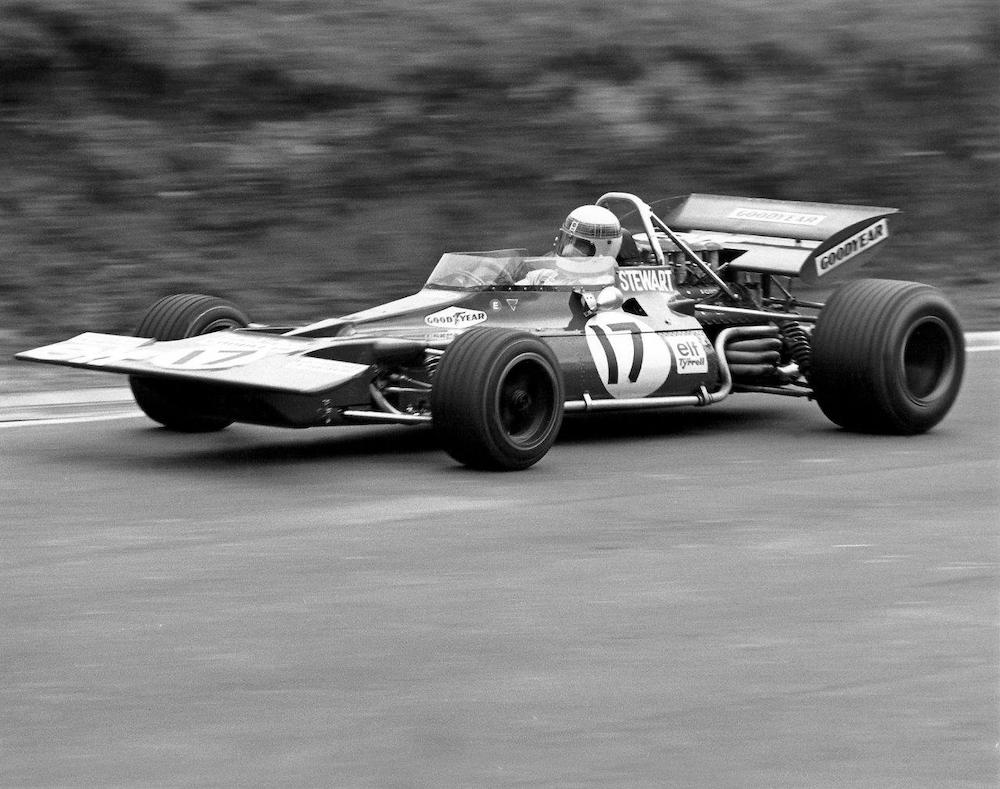 Tyrrell 001 – Jackie Stewart
During the 1960s Tyrrell joined forces with Matra, a  French company noted for its Formula 2 cars, while Stewart accepted an offer to drive for the BRM grand prix team. At the time F2 cars were allowed to compete in Formula 1 which gave Ken Tyrrell his first experience of grand prix racing prior to Matra deciding to enter Formula 1 in 1968 with its own chassis powered by a Ford DFV engine. Tyrrell was employed as the team principal and Jackie Stewart secured three race victories in their first season prior to winning the title in 1969. Due to subsequent company mergers and associated politics, Tyrrell lost the use of the Matra chassis, leaving Ken Tyrrell with no option but to purchase a chassis from the March Formula 1 team. Matra wanted to continue its association with Tyrrell and offered exclusive use of its new V12 engine but Stewart considered the Ford DFV engine to be superior. Thus the 1970 season was one of transition since Tyrrell was quietly building his own chassis that was scheduled to race in 1971. The Tyrrell 001 was announced in late 1970 and was entered in the non-championship Race of Champions at Brands Hatch in March 1971. In the photograph, the Tyrrell has just joined the grand prix section of the circuit leading to Pilgrims Drop and Hawthorns bend. Stewart claimed pole position in practice but the Ferrari 312B2 of Clay Regazzoni proved the better car in the damp conditions with the Swiss driver winning by 23.6 seconds from Stewart over the course of 50 laps.
Despite not winning its first race, during the 1971 grand prix season the combination of the Tyrrell 001 and Jackie Stewart proved almost unbeatable as they won six of the eleven races that year with no other driver winning twice. It was an historic achievement for a new car from a privateer team.
From 'Moments in Motorsport' by Trevor Legate. To purchase a copy contact tlegate@btinternet.com for details.