ROSSO CORSA (racing red) represents the finest craftsmanship of the Italian automotive industry. For 38 years, this masterpiece calendar has been collected obsessively by enthusiasts from around the world. Like the cars themselves, the calendar is a lavish work of art! With its fantastic images, the ROSSO CORSA calendar brings you 365 days of high-performance machinery.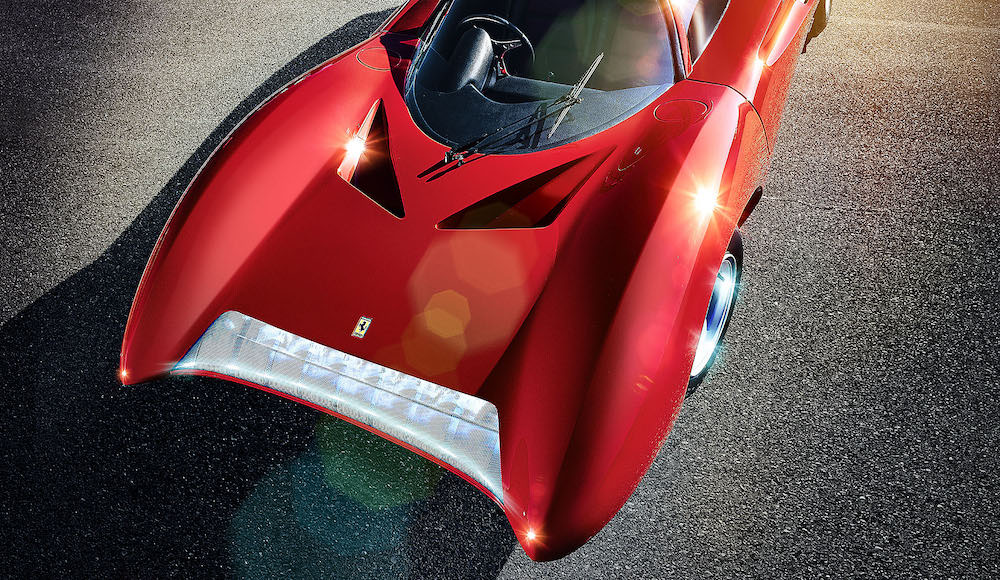 ---
A cult-like following since 1985, now in its 38th edition.
An exclusive, sought-after collector's piece.
Limited edition of 5,000 numbered copies worldwide.
Featuring priceless historic Gran Turismo and racing Ferrari cars.
14 pages which are in 50 x 70 cm portrait format.
Printed on high-quality, glossy 250gsm paper.
Gorgeous photography by Günther Raupp.
---
Treat yourself to this magnificent calendar and enjoy the masterpieces of Italian motor racing with a tantalizing new creation every month. Great for the home or office, this fantastic calendar is a work your friends will envy. ROSSO CORSA 2022 is also the perfect gift for your BFF!
To guarantee the exclusive value to collectors, each individual copy of ROSSO CORSA 2022 is numbered and belongs to a strictly limited edition worldwide. Distribution will take place on a first come, first served basis.
The exclusive Collectors´ Edition of ROSSO CORSA:
Numbers 0001 to 0099 have been personally numbered and signed by Günther Raupp. Available only while stocks last.