A timely collaboration between Richard Mille and Ferrari has resulted in the creation of the stunning RM UP-01 Ferrari watch. We went behind the scenes of the short film specially made for the launch.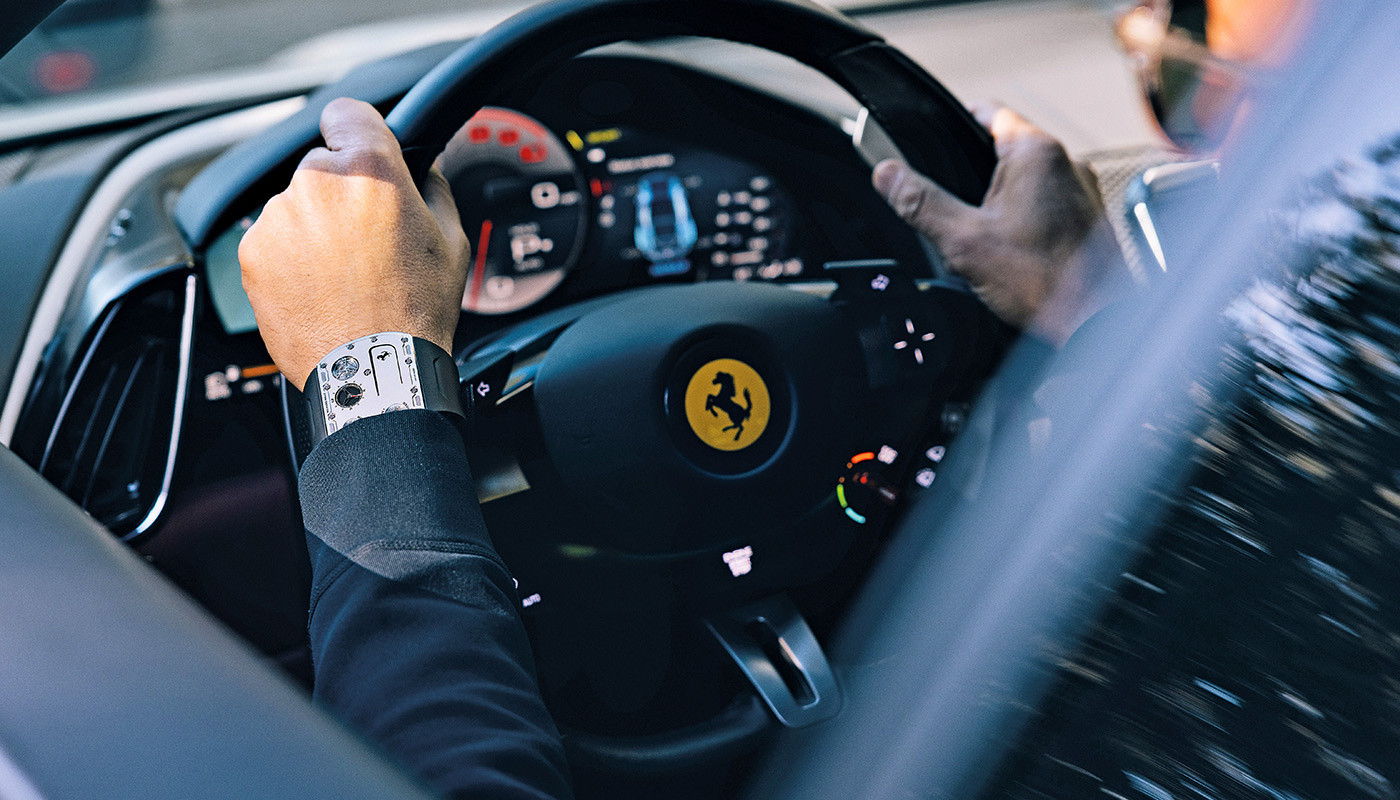 Sounds like a dream, right? Well, it's actually the story line of the new Richard Mille for Ferrari film, which celebrates the monumental first collaboration between these two iconic brands. The result is the RM UP-01 Ferrari – the slimmest watch ever produced by Richard Mille, and a true manifestation of both brands' dedication to design, engineering, and craftsmanship.
"You don't wear a Richard Mille on your wrist to keep track of time but because you're in control of your destiny," says Guillaume Mille, director of the film and son of Richard Mille. "It's the same thing when you drive a Ferrari. You're not simply trying to get from A to B. You're tapping into a new vein of sensations that most people don't even imagine are there. Power, performance and control – pure exhilaration in all its most addictive forms. So that's what we decided to show in this film: life lived to the fullest."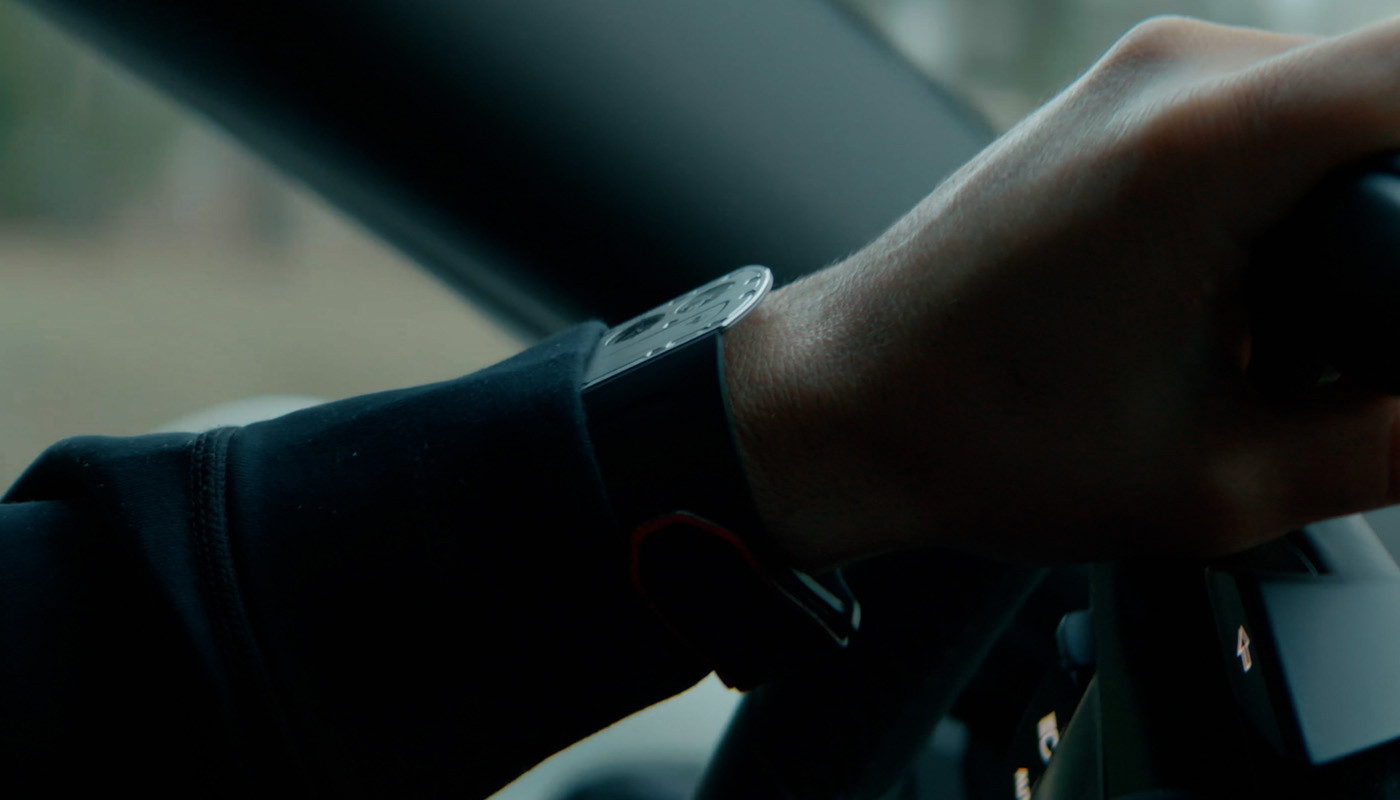 Sounds simple, but to capture all this on film demands a mountain of preparation and logistics. In Paris, London, Maranello and LA, teams had been busy for months developing the creative concept, sourcing the locations, finding the crew and talent, hiring specialist filming equipment, and obtaining road-closure and filming permits.
"The RM UP-01 Ferrari is the first watch we have made with Ferrari, so it's really important," explains Guillaume. "It captures racing codes but you can wear it every day. What is crazy about this watch is it is very thin, almost like a Blu-ray disk, but it's also super-strong."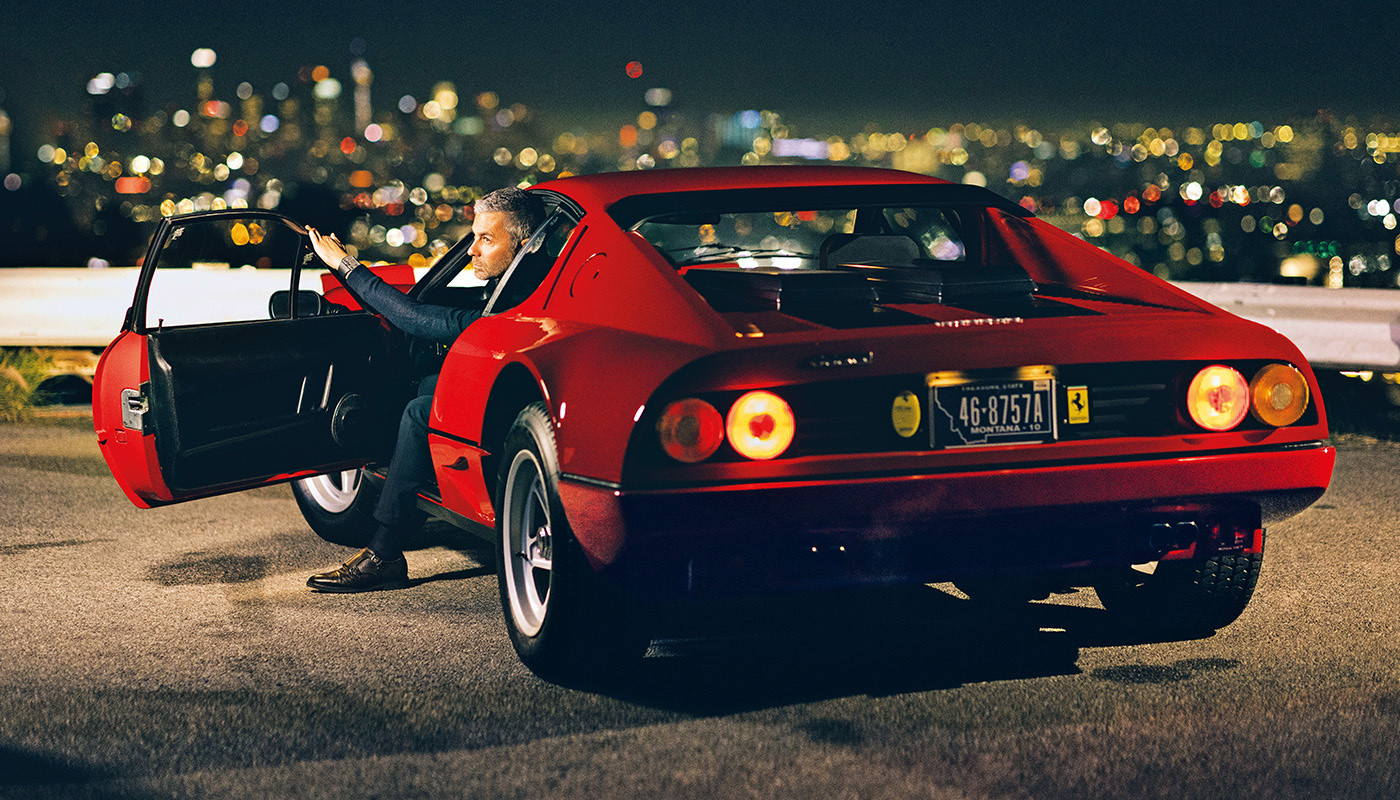 Another key feature of the film is speed. Ferrari cars are famed for their performance, and the film reflects this in all its unadulterated glory. No trickery was used here, and to faithfully show speed on camera the cars were shot at full throttle. Not only did this require the use of specific roads, where the attributes of the vehicles could be flaunted in safety, but it also meant that the filming vehicles had to be able to keep up. Plus, a professional driver was called upon to push the cars to the limit – and to act at the same time.
"It has been a job that I will remember for the rest of my life," said Gonçalo Gomes, speaking at the close of the shoot. The Portuguese former racing driver was entrusted behind the wheel and in front of the camera.
With a case made from Grade 5 titanium and laser-engraved with the Prancing Horse logo, the RM UP-01 Ferrari is just a few millimetres thick but has a power reserve of 45 hours and can withstand shocks of up to 5,000 G's. It is a literal metaphor for the pursuit of peak performance. It also brings to mind driving the world's best supercars in the Californian sunshine – but there's no need to pinch yourself. Because you are awake, and this is all very real… . Find out more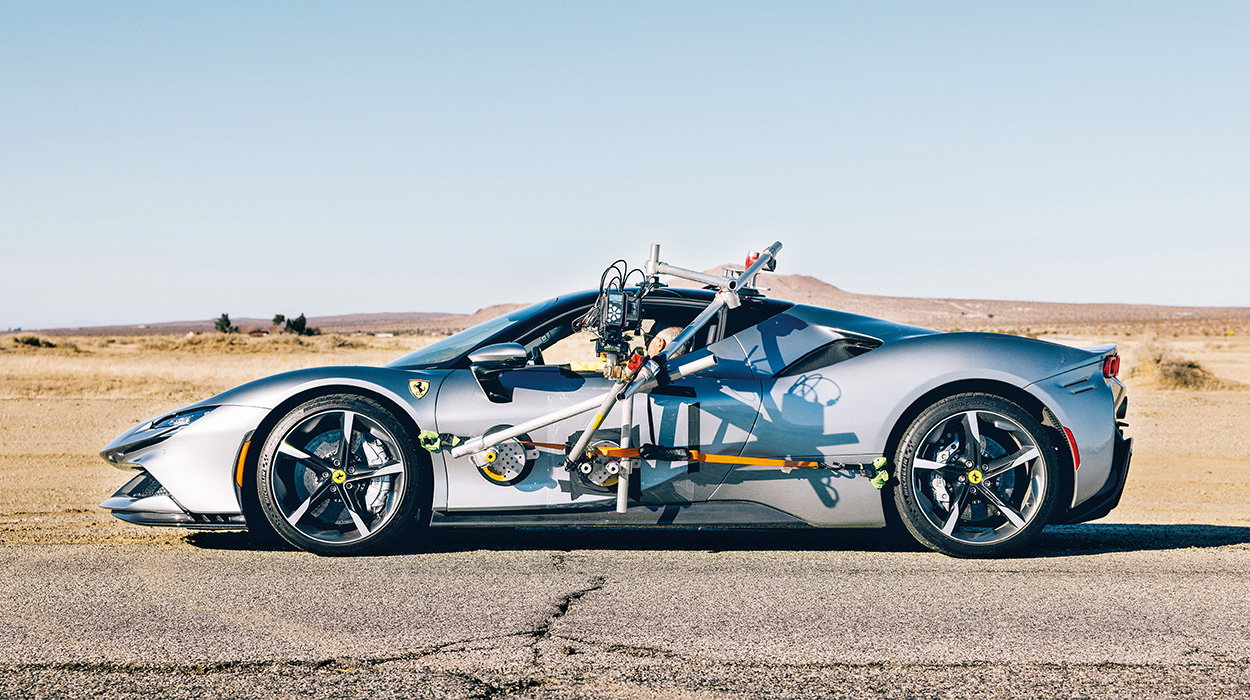 Report by John Silcox for ferrari.com