Richard Mille is proud to have always counted high-level sportswomen and men among the brand's partners. As members of their large family, they are at the heart of developments that seek to continually roll back the limits of the feasible.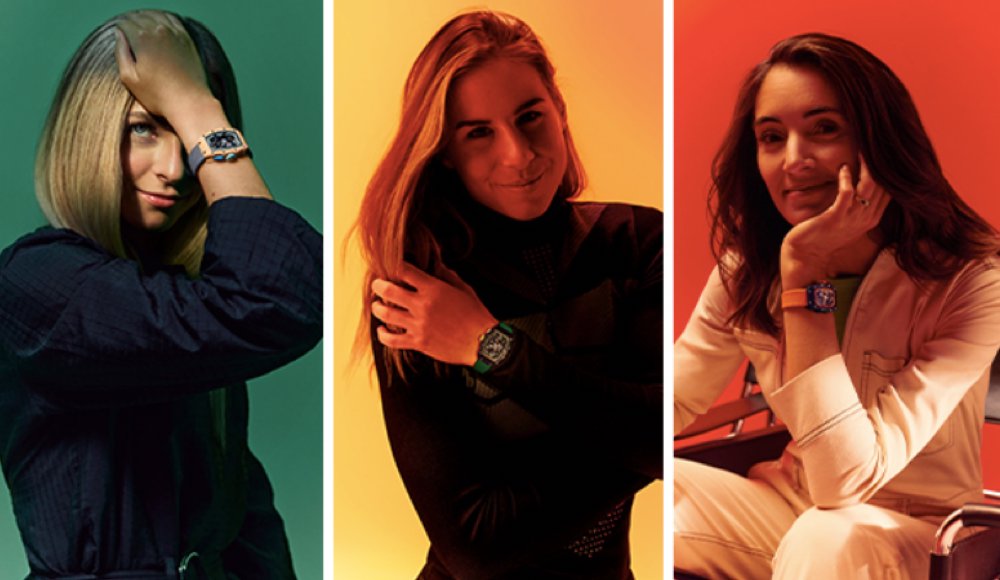 To celebrate the release of the first women's sports watch, the RM 07-04 Automatic Sport, Richard Mille asked six inspiring and influential athletes (Aurora Straus, Margot Laffite, Nelly Korda, Nafi Thiam, Yuliya Levchenko and Ester Ledecká) to share their experiences and develop and define the attributes of this watch.
Two motorsport icons, the world number two golfer, two track and field stars, and a Winter Olympics triple gold medallist are the Richard Mille partners who proudly wear the six models in the new RM 07-04 Automatic Sport collection.
The creation of the RM 07-04 Automatic Sport required three years of development because there were so many challenges: developing a new, very compact and skeletonised in-house automatic movement, guaranteeing high shock resistance, integrating the exterior perfectly into the movement while leaving its workings visible.
One of the parts that required the greatest attention was the flange, which was worked as if it belonged to the movement. At first glance, the flange and the movement appear to be one and the same, balancing the architecture of the whole, which includes titanium crosspieces, notably integrating the openwork window of the function selector. The boldness of this construction creates a remarkable play of visual dynamics.
This collection of six watches symbolises perfect versatility and continuity in the growing world of women's watches at Richard Mille, a world where elegance and refinement are combined with ultra-high performance and sporting prowess.
'We had to resolve a threefold technical challenge: extreme skeletonisation, integration of the case with the movement and inclusion of an inverted function selector,' explains Salvador Arbona, Technical Director for Movements.
Click here for further information
more information: richardmille.com
---