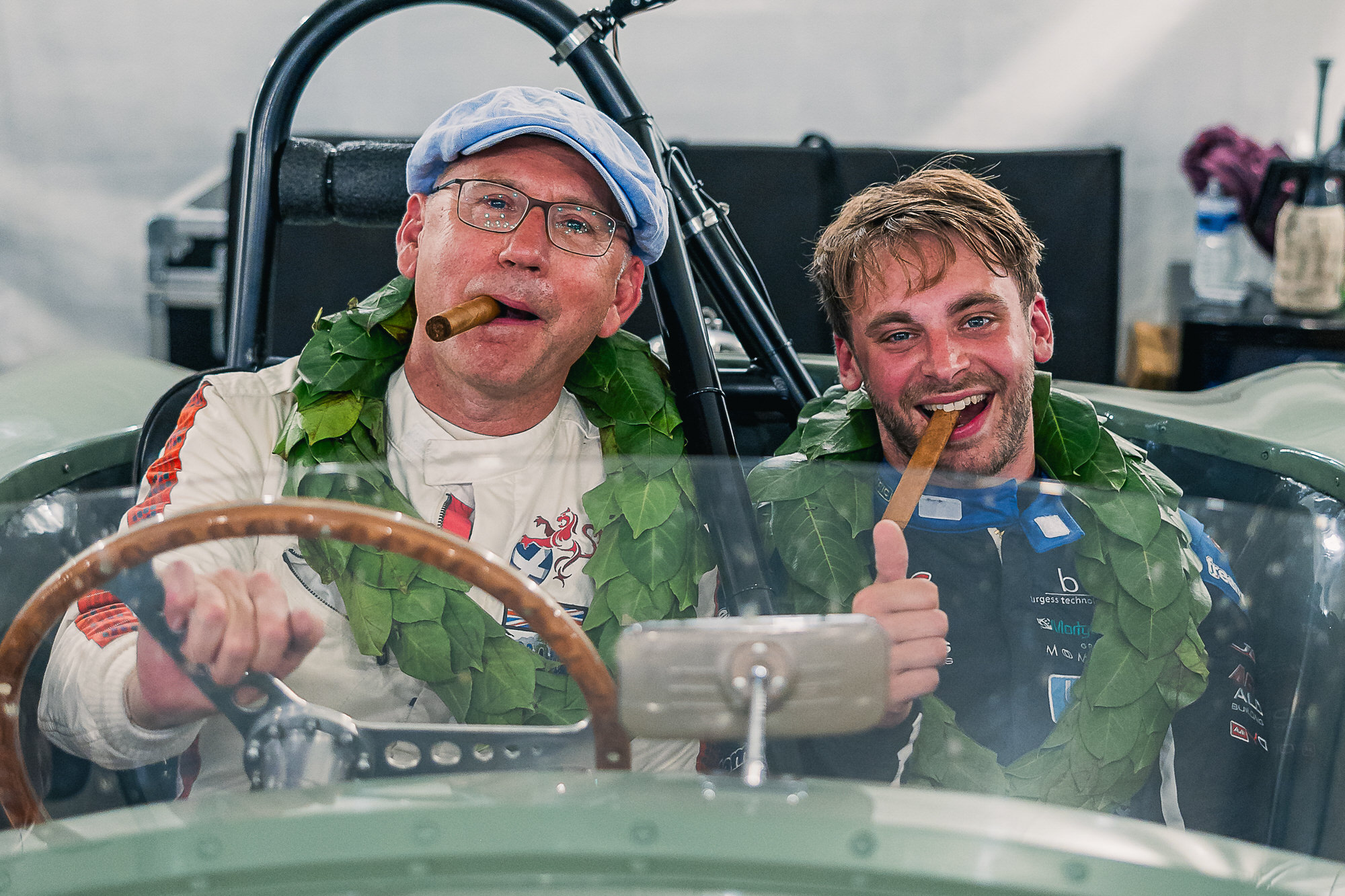 1. 25 Years Of the Revival: Your most emotional and memorable moments ?
The greatest race I had at the Revival, even beyond winning the TT with Emmanuele Piro, was my 3rd place in my Cooper Bristol in the very first race at the first ever Revival. 
In the build-up to the first event, no one knew if the racing would work back on the track or how competitive the racing would be. We now take it as a given that the racing is fantastic and highly competitive, but at the time we had no idea what it would become. I was locked in a three-way battle with Ludovic Lindsay in his famous ERA Remus and Roderic McPherson in his Cooper Bristol. We changed places again and again all finishing with 1.5 seconds splitting us as we crossed the line. 
There was an amazing euphoria that swept over the place, this model of historic racing was going to work after all. The spitfire flying low at the beginning with Ray Hanna had set the mood and the on-track action had kept it going, it was really amazing.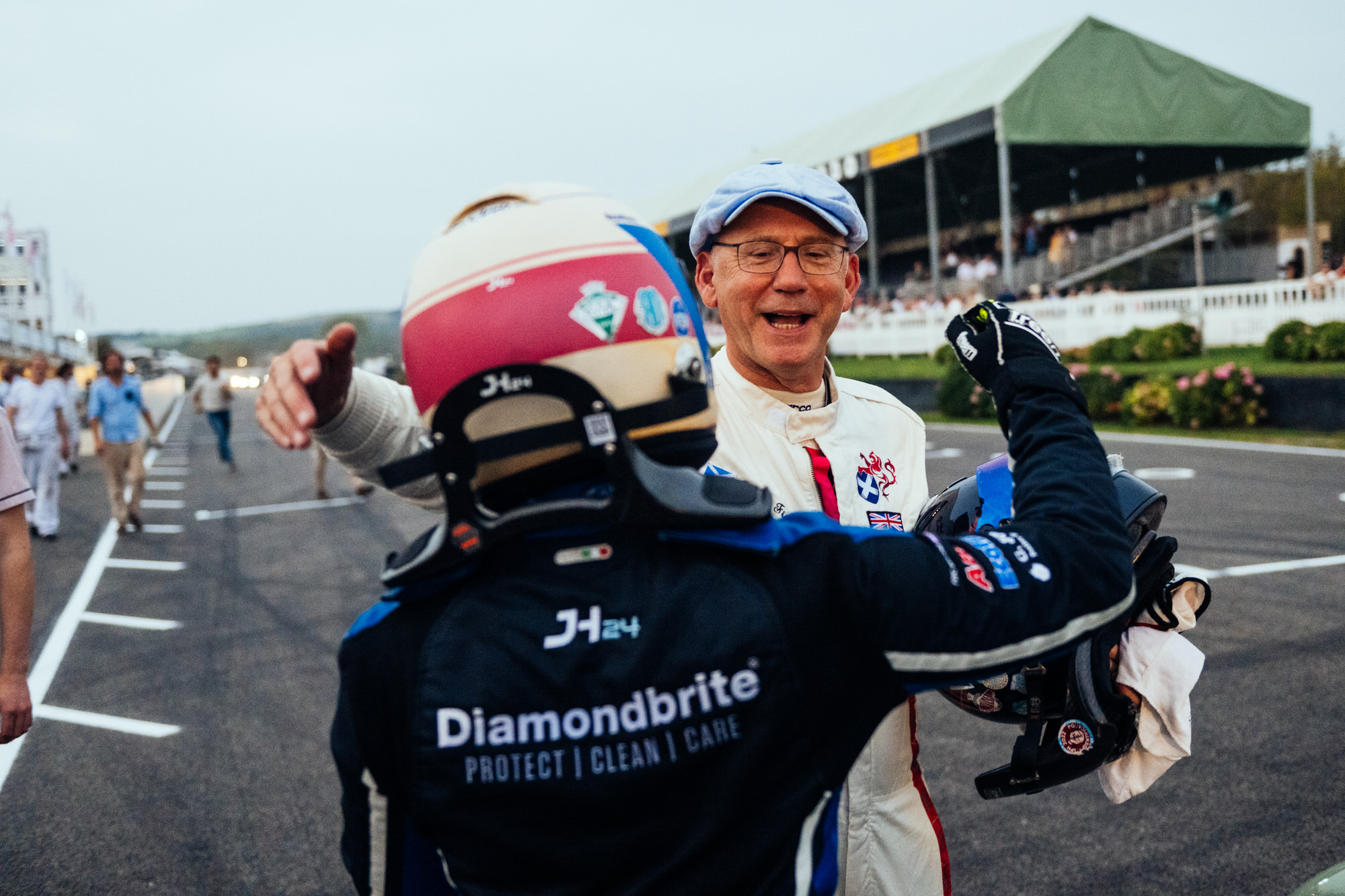 2. Why is the Revival such a magical step back in time ?
The very first Revival was the first time everyone had been back to Goodwood, and the effort was clear from the start. Only Lord March, with his photographer's eye, could get every detail right down to the flowers at the side of the track. At the first-ever prize giving, the prizes were handed out by Lord March and Tony Gaze, the latter had rather famously been instrumental in ensuring the old air base was turned into a motor racing circuit. We were all having a wonderful time, with the Spitfires in the sky,  but it was bittersweet for Tony. It felt like yesterday for him that these cars had raced but also that his brother had taken off from that airbase and never returned. 
That's what makes Goodwood though, it's the whole pathos of amazing racing, but also the triumphs and tragedies of life, war, and peace. 
3. Will the races take place with e-fuels in the future ?
I'm sure, why not?! It's great that the historic cars have been proven to run perfectly well on the e-fuel. I think absolutely it will continue and is a great step in safeguarding these cars, and events like these, for generations to come.
Photos: Charlie Brennenjikmeir