Long have we anticipated the arrival of the new Lotus Emeya, probably ever since the reveal of the Eletre. Important as the Eletre is, the mere concept of the Emeya – being a lower-slung super saloon – is a bit more 'Lotus'. So here it is, all 905PS (666kW) of it. Hyper GT indeed…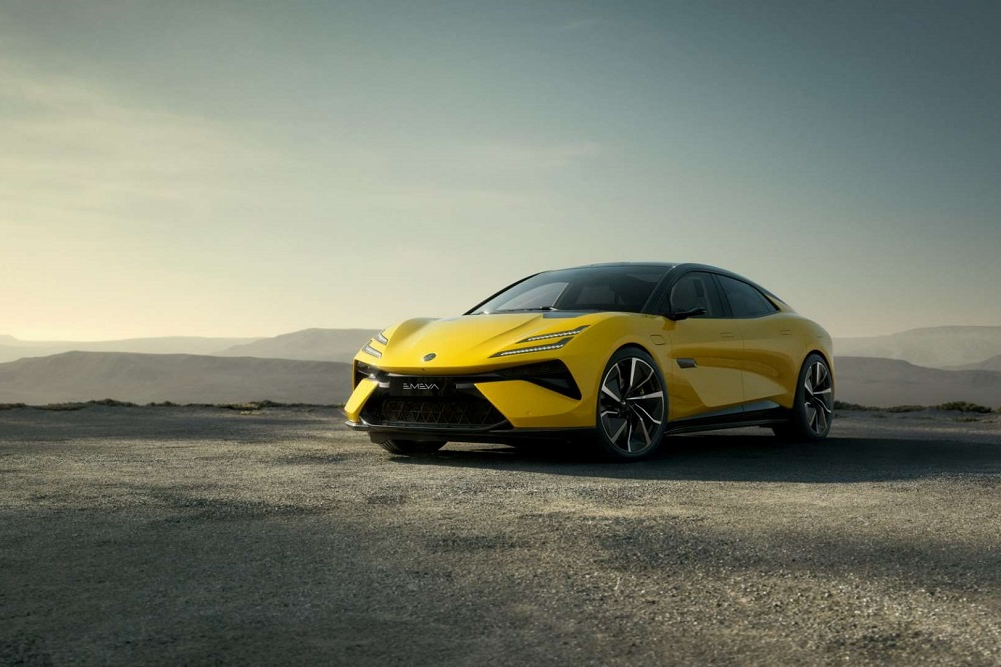 We know Lotus's new era of styling language fairly well by now. It's all about smoothness, 'porosity' and all the clever aero solutions that entails. Unsurprisingly, the Emeya is by and large Eletre but squashed into a four-door coupe, with the differentiations of double-layered day-running lights, a more contoured bonnet and sloping coupe-esque roof, though that's not far off the Eletre as is.
Also like the Eletre, there's a good amount of active aero, with a motorised grille, rear diffuser and rear spoiler adjusting with speed. In short, it's not quite – in Lotus VP of design Ben Payne's words – "a Lotus like you've never seen before" but it's still a quite a thing.
Inside the Lotus Emeya – 55-inch AR display
The inside is very Eletre too, with a very un-Lotus look of high quality, high technology and crisp modern design, with plenty of sustainable and sustainably sourced materials like PVD aluminium and recycled fabrics. With this being the fourth new Lotus of the Geely era, it's becoming the norm for sure, even with glue smell and exposed welds firmly in the recent memory.
The big news inside is that there's a giant 55-inch head-up display augmenting the infotainment screen, and slim driver and passenger displays. It effectively uses the windscreen as a canvas for navigation, performance and other important driver information. So in other words, it's a bit of a bonfire dousing for BMW and its Neue Klasse, then.
2024 Lotus Emeya – 905PS monster
Under the skin of course is a bespoke modular architecture shared with the Eletre, with a 102kWh battery feeding all four wheels via two electric motors, for as much as 905PS (666kW). Yes, you read that right. That should make the Emeya good for 0-62mph in under 2.8 seconds. Don't worry, slower (but still fast) versions will be available, offering more range. Though exact range figures haven't been given, we can infer that it'll be as much as or more than the Eletre S's 373 miles of range for the middling model and as much as or more than the Eletre R's 304 miles of range for the top-billing 905PS Emeya.
What is a hefty battery can also be juiced up fairly rapidly. A max charge speed of 350kW means it can regain over 90 miles of range in as little as five minutes, while it can go from 10 to 80 per cent charge in as little as 18 minutes.
Weight and handling are of course primary concerns when it comes to Lotus. The former figure isn't readily available, though we can infer that this won't be a lightweight car. The Eletre isn't either, but that's turning out to be a bit of a revelation in terms of its dynamics and comfort, as Lotus promised. This should be no different, with a high-tech computer-controlled air suspension system that can adapt based on sensors that 'feel' the road 1,000 times a second.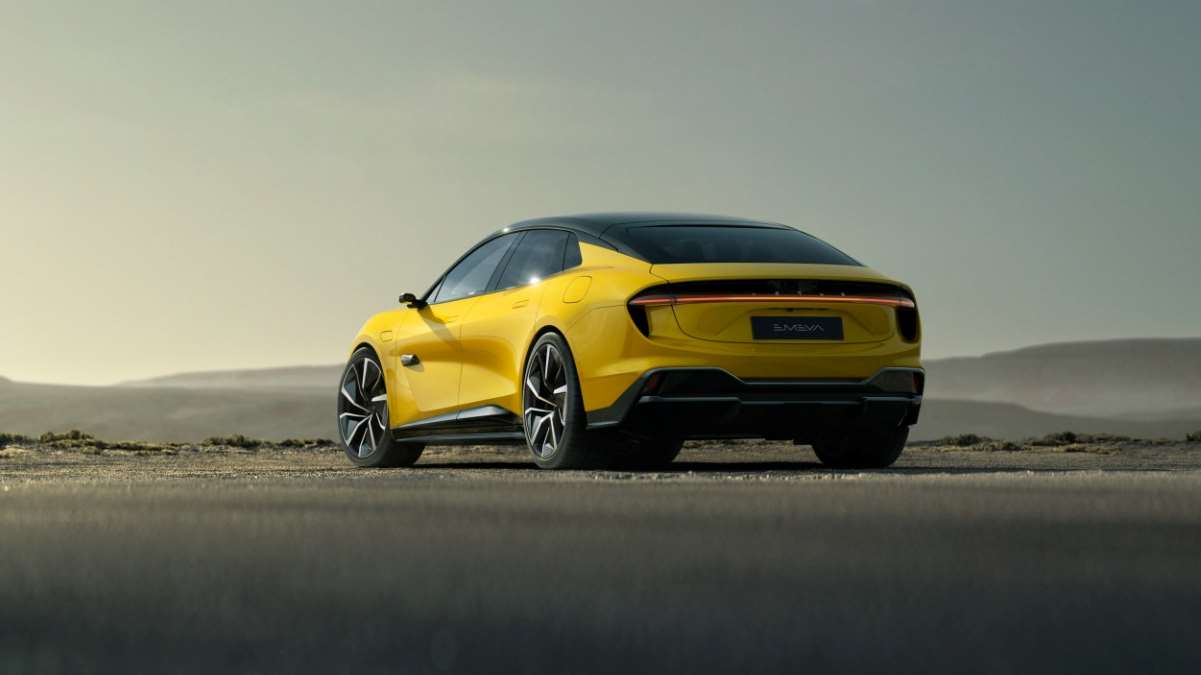 So what's the point of the Emeya? Well, it's arguably entering a more crowded marketplace than the Eletre did, in that there aren't many all-electric super SUVs yet, are there? By contrast, the Emeya has to do battle with the Porsche Taycan, Tesla Model S and Audi E-Tron GT. Soon, it'll have its cousin the Polestar 5 to fight too, while Jaguar's plans to bring an electric super saloon to market are no secret. This one had better be good, then and if first impressions of the Eletre are anything to go by, it should be. Production is expected to begin in 2024, with prices expected to be not far off those of the Eletre, which goes from £90,000 up to £120,000.
Report by Ethan Jupp
find more news here…
---