Buy, sell, drive away: RETRO CLASSICS® STUTTGART is extending its areas for private and commercial suppliers / New feature in 2020: "Beginners' Market"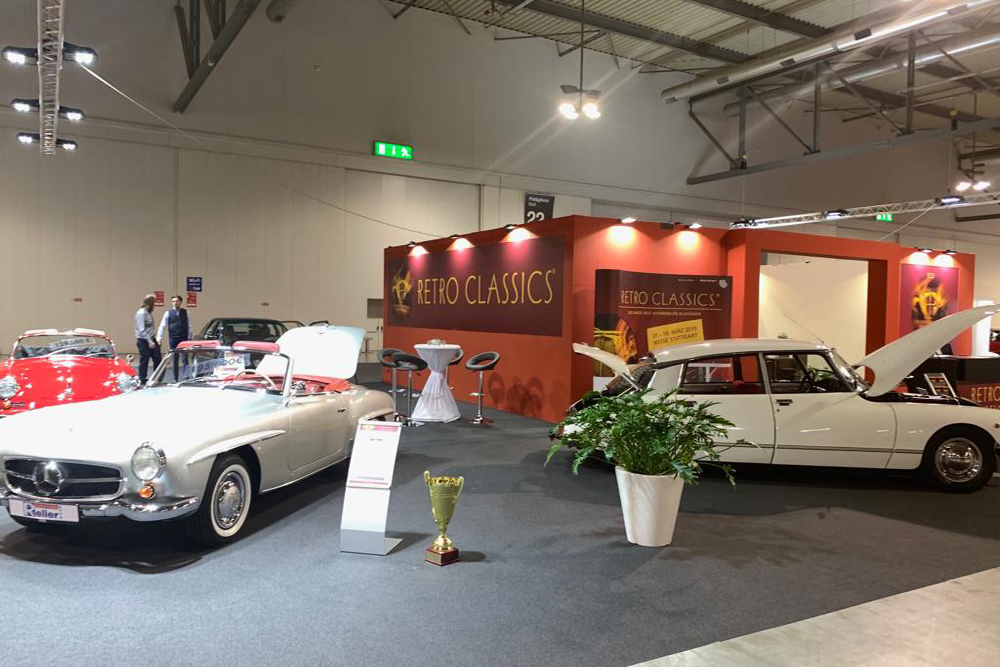 As the world's largest trade fair for driving culture, RETRO CLASSICS® STUTTGART is not only a top-class automotive event and a cultural highlight, but also naturally one of the most important marketplaces for classic cars. Positive feedback from dealers and private suppliers, as well as growing demand among visitors have resulted in a continuous increase in the amount of sales space over the years. This also applies to the anniversary edition in 2020: the spectrum has never been so broad and entry into the classic car segment has never been so easy.

Larger vehicle selling market
Anyone looking for a suitable car will find it at RETRO CLASSICS®: the vehicle selling market this year will occupy the gallery of the L-Bank-Forum (Hall 1, private selling market), the Oskar Lapp Hall (Hall 6, commercial) and also for the first time a complete half of Hall 8 (private and commercial). "Demand is rising, supply too," said Karl Ulrich Herrmann, Managing Shareholder of RETRO Messen GmbH. "We are taking account of this development through this extension. The market in Hall 8 will ideally complement the adjacent Oskar Lapp Hall which will only serve as a selling market. Other areas on the Messepiazza East and in the Rothaus Park will also be used."

Up to €10,000: classic cars for beginners
Driving a classic car or a youngtimer need not necessarily be astronomically expensive: for example, a Lloyd Alexander or an Open Rekord from the late 1960s provides nostalgic fun at a low price. By contrast, anyone buying a Mercedes 280 acquires a fully roadworthy and comfortable means of transport which complies with current standards. The purchase price for all of these cars is less than €10,000. This price segment will be covered by the "Beginners' Market" in the western section of the Rothaus Park (between Hall 9 and Hall 10), which is being staged for the first time in 2020. The name says it all.

Exclusive trend: NEO CLASSICS®
Classic appearance, highly modern technology, luxurious interior: that's a brief summary of the features of so-called NEO CLASSICS®. The exquisite special edition cars, classy one-offs and rarities up to 20 years old are a classic car segment which has been expanding for years. Suitable account will be taken of the trend towards "young" classics at RETRO CLASSICS® STUTTGART 2020:additional areas in Hall 7 will be added for the first time to the previous NEO CLASSICS® selling market in Hall 5.

… and off you go!
It would be great to take off in a newly purchased treasure. But that's unfortunately impossible at a trade fair? No, it isn't! In the Oskar Lapp Hall (Hall 6) Böblingen District Council Office will offer a special registration service for visitors to RETRO CLASSICS® (Stand No. 6A01). Classic car driving pleasure is therefore guaranteed!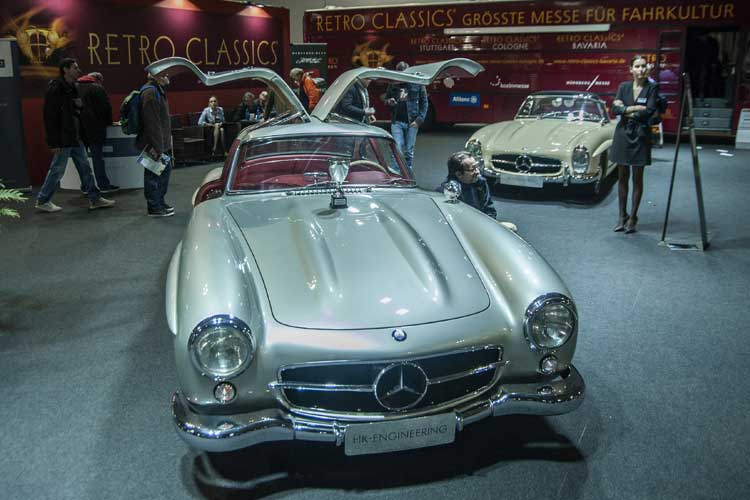 About RETRO CLASSICS® STUTTGART:
RETRO CLASSICS® STUTTGART is the world's largest trade fair for driving culture and was chosen as the "Show of the Year" in the Historic Motoring Awards 2018. Lovers and collectors of historic automobiles, brand representatives and members of relevant historic and classic car clubs have long regarded this international platform as a must-attend event at the start of the historic and classic car season. On a total area of around 140,000 square metres, the unique concept impresses with its comprehensive range of historic and classic cars, youngtimers, NEO CLASSICS®, US cars, historic motorcycles and commercial vehicles, as well as with its first-class accompanying programme, a huge vehicle selling market and highly interesting special shows.
Dates: 27 February to 1 March 2020, Messe Stuttgart
---
Report by retro-classics.de
---