Surrounded by lush subtropical gardens, Reid's Palace perches above picture-perfect Funchal Harbour. Having welcomed guests for 130 years, Reid's Palace has perfected the art of indulgence. Anticipate gorgeous panoramic views, innovative cuisine and the superb service of a bygone era—you may never want to leave.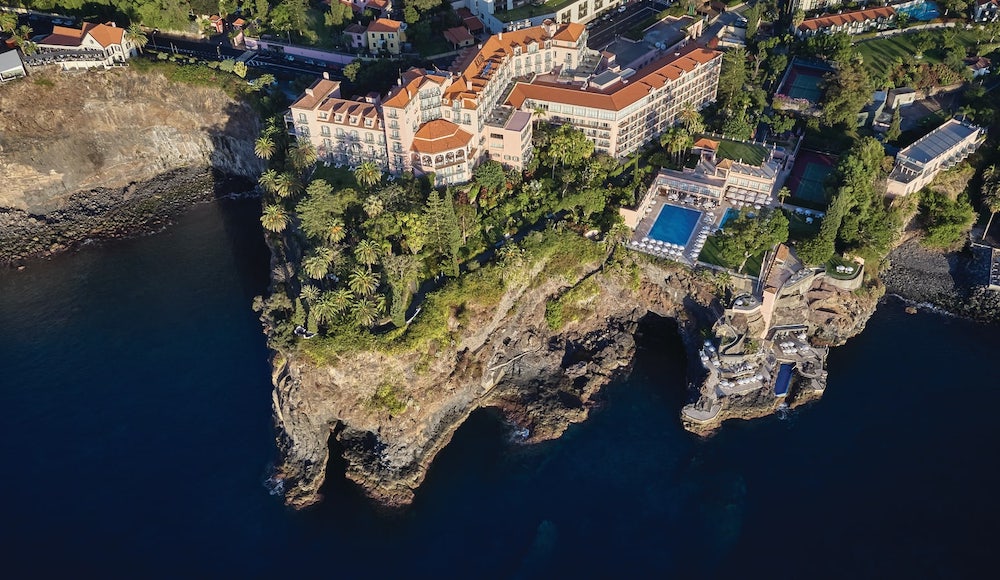 An Iconic Escape On The Edge Of The Atlantic
Set in verdant gardens overlooking the Atlantic Ocean, Reid's Palace is the ultimate place to stretch out in the sun and relax. Over the years this luxury hideaway has honed the art of pampering, earning a reputation as one of the best hotels in Funchal. Whatever your age or interest, there are activities both within the hotel's estate and beyond to keep you on the go, all year round.
History
The hotel has a storied history that begins with one man: William Reid. This canny Scotsman left his family farm for Madeiras island's warmer climes. Here, he set up a successful business in the Madeira wine trade. This was the era of the great ocean liners. Spotting an opportunity in hospitality, Reid bought a swathe of land on the rocky promontory where Reid's Palace now stands.
Although William did not live to see his hotel completed, his sons welcomed their first guests in 1891. The Reid's remained at the helm for many years before it passed on to the Blandy family of Madeira winemakers. In 1996, Belmond took the reins.
Over the years, many illustrious guests have passed through the doors. George Bernard Shaw learnt to tango here; Winston Churchill came to write his memoirs and to paint. The suite named in Churchill's honour, with its magnificent garden views, continues to inspire and enchant today.
Click here for further information
more information: belmond.com
---