Outside of his day job running the family firm, Brian Kent Joscelyne has been many things in his long life: a car mechanic, a racing team manager and owner, a longstanding magazine editor and contributor, a stalwart of the Aston Martin Owners Club and amateur racing driver who had success both in historic and contemporary events. But the arena in which he truly excelled was motor racing photography. What is not so well-known is the breadth of competitive events he attended with his trusty Pentax, from the late fifties through to the seventies.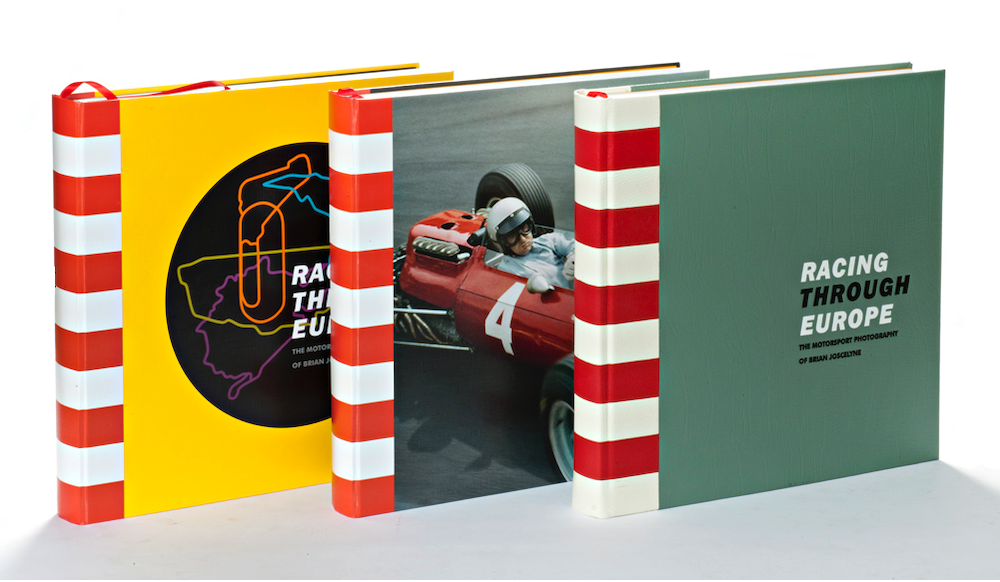 As you go through the amazing images, Brian's ability to pack a frame with interesting subject matter, extraordinary light and depth of colour will become apparent. Brian Joscelyne was not a professional photographer; he was, however, an extraordinary enthusiast. In the course of preparing for this book, the true scale of Brian's photo archive was revealed, a breath-taking 15,000 colour slides, most of which have never been seen.
Racing Through Europe is a vividly designed 444-page book with 475 rare photographs, all in colour. While every picture tells a story – a huge number of which are both significant and reveal unique moments within the sport – the captions, written by world-renowned authority David Tremayne, tell their own complementary tale adding to the readers' enjoyment and knowledge. Covering 25 European circuits, these pictures depict three decades of motor racing history, capturing all its facets from the front to the back of the grid.
Nick Mason writes in the foreword: "In my other life in the music industry I've seen how often the very best photographers have the knack of melting into the background to get those great candid shots; and Brian has exactly this quality."
Click here for further information
Report by palawan.co.uk
---