The idea occurred to Engel snr. and jnr. on a visit to the Techno Classica show in Essen. On display was an example of the legendary BMW 700 Sport which shook up the small-capacity racing scene in the early 1960s. This, then, was a fun machine par excellence. The show car was a little on the pricey side for the duo, but it wasn't long before they tracked down their dream car on the internet. Fifteen years on, this "web find" remains a fixture of their garage – and is still in rude operational health.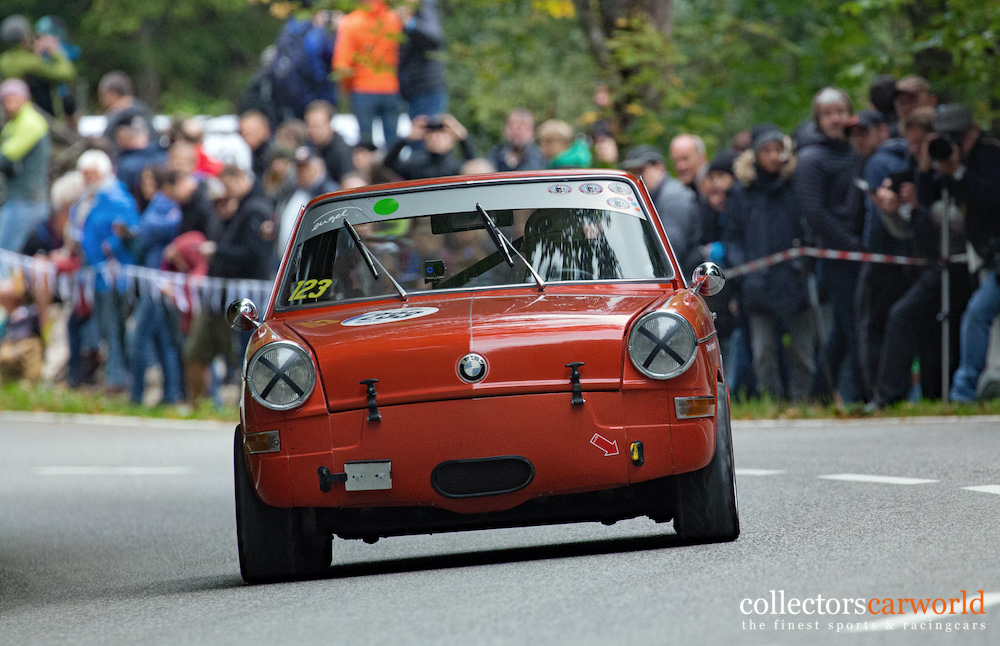 BMW 700 to the rescue.
Unveiled in 1959, the BMW 700 finally brought BMW the sales it needed, enabling the company to invest in the future. Its handsome styling was the work of Turin coachbuilder Michelotti, while the engineering was borrowed largely from the BMW 600 – the "big Isetta" presented in 1957, whose front-mounted door and single side door gave it an undeniably leftfield appearance.
The "Sport" version of the BMW 700 was only available in alluring coupe form, and its pair of downdraught carburettors and strapping 40 hp ensured brisk progress. In a vehicle class where plodding along with 15 hp (perhaps as much as 30 hp in rare cases) was the driver's lot, this represented a barnstorming statement of intent. And there wasn't much bulk to be shifted, either, the standard BMW 700 Sport tipping the scales at a featherweight 650 kilos. For budding privateer racers on a tight budget, the BMW 700 was something of a no-brainer.
Point and win.
By the time the Engel father/son team unearthed their dream 700, almost half a century had elapsed since launch. Their coupe was a 1964 car – i.e. from the final year of production – and had racing blood running through its veins. Think lowered body, wide rims/tyres and a race-spec cabin replete with bucket seats, shoulder harness and a robust roll cage to tick the necessary safety boxes. The engine was also a bit special, the seller murmuring something about 60 hp. Florian Engel reckoned 50 was nearer the mark, he couldn't be sure. Either way, the frisky two-cylinder boxer in the rear sent enough power to the rear wheels to paint smiles onto faces – and rack up an impressive collection of class victories.
For Florian Engel, whose father was a racing driver, the bright-red coupe provided a passport into the world of pit lanes and chequered flags. Whether hill climbs at Rossfeld or airfield races at Kassel-Calden, the 35-year-old HR manager and affable family man thrives on the adrenaline and endorphins of competition. And that's without mentioning the golden glow of winning. With every wave of a starting flag, he gets to experience first-hand why Hans Stuck so adored the BMW 700. This is a car that sticks to the road like a limpet and exudes an unbridled feeling of go-kart fun in the process.
Insatiable appetite-stoker.
So what's next? The red BMW 700 came with a spare body, which has now almost completed its metamorphosis into a complete car. As for power, the engine will once again be sourced from a BMW motorcycle (of course), but an upgrade is on the cards. A 1970s BMW R 100 R is earmarked as the donor bike, its one-litre displacement and 65 hp promising torque in spades – and even more in the way of motoring pleasure.
"Race on Sunday, smile all Monday": don't mind if I do!
---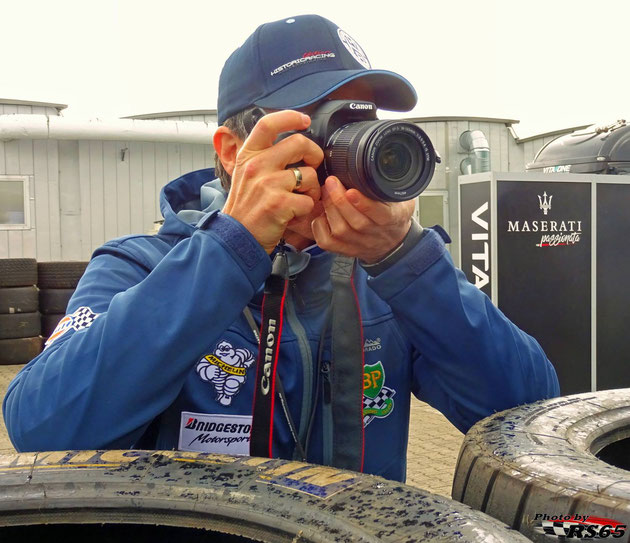 About our photographer Rainer Selzer
Rainer Selzer is always ready for a big shot and is focused on historic motorsport.
He is working with us for over three years and visits motorsport events, classic car meetings or car museums. Follow him on instagram @rs65photos or visit his homepage www.rs65photos.com for more!
Report by bmwgroup-classic.com
Photos by rs65photos.com
---