It's game on for Aston Martin as the British sports car maker launches a new racing simulator. Adding to a lengthy list of branded collaborations from whisky to kids' cars, apartments and submarines, the carbon-fiber rig is inspired by the Valkyriehypercar.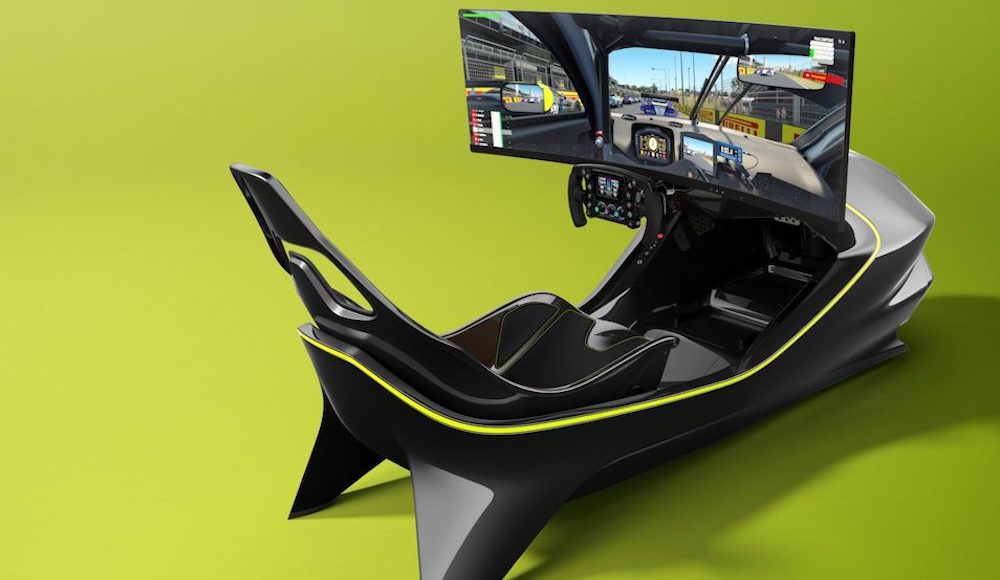 Hand-built by Curv Racing Simulators, the AMR-C01 does look like a serious piece of kit. Curv is led by Aston racer Darren Turner who won his class at Le Mans three times, so he knows a thing or two about bringing the track experience to your games room.
"The AMR-C01 is all about the love of racing. We've created a home simulator with incredible immersion that offers users the opportunity to have a great time racing in the virtual world, from the comfort of their own home. Our goal was to create a simulator that provided as much enjoyment in virtual reality as real racing does," said Turner.
The rig features a massive QHD 32:9 curved screen and a powerful PC with an Intel i7 CPU and Nvidia GTX 2080 GPU. The F1-style steering wheel has nine rotary switches and 12 buttons, its own LCD display, paddle shifts, and a hand clutch with adjustable biting point. Sound is from built-in speakers and a Sennheiser headset. It's been built around Assetto Corsa software but will be able to run other sims, such as iRacing and rFactor2.
Click here for further information
Report by hagerty.com
---