How does one describe a Dino206 GT? Where does one start? Is it the car's exclusivity? The fact that between 1967-1969 only 152 were built? The near perfect proportions? The aluminium bodywork? Or even the fantastic 65 degree V6 Ferrari engine? Let's start at the beginning.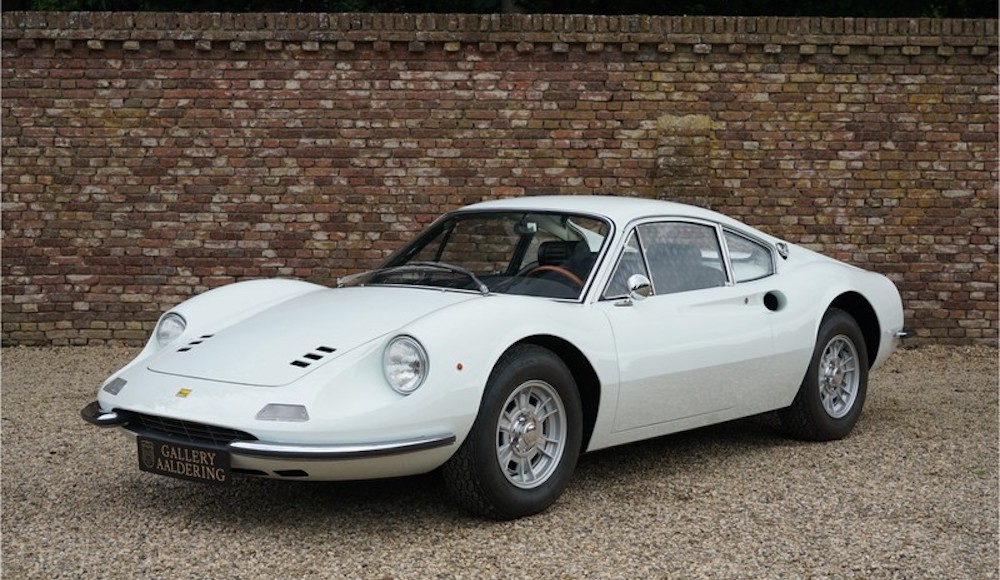 Enzo Ferrari wanted to market a smaller, cheaper car to rival the Porsche 911. His son Alfredo, Dino for intimates, had recently died. Alfredo was a Ferrari engineer who mainly concentrated on developing smaller racing engines, like the F2 2.0 V6 engine. To commemorate his son and not to interfere with the V12 Ferrari's, he decided to give the small car the Dino name. To reduce the risk of reputation damage it was decided to market the car under its own Dino brand. Our car is one of the 152 Dino 206 GT's and has truly been restored in fantastic fashion. In the past Nico Aaldering commissioned a full "Nut&Bolt" restoration. Everything was done to bring this Dino 206 GT back to the highest level. The chassis and body were taken back to bare metal and re-sprayed in the original colour "Bianco Polo Park". As one might expect with a top-level restoration the car's condition is second to none. The car has fine, straight and correctly aligned body panels. Underneath the car is in perfect condition. The quality of the white uni-lacquer is perfect and lends a splendid understated aura. One look and you realise that this Dino 206 GT has been thoroughly restored with quality exuding from every pore. The 14 inch Cromodora wheels suit the car perfectly.
Click here for further information!
Report by gallery-aaldering.com
---