The Ferrari 312P is probably one of the most beautiful race car ever build by the Scuderia Ferrari. Designed in 1969 the car was build to win as many races as possible. The Ferrari 312P was a competitive, powerful, fast and reliable sport-prototype. It had a good responding to improvements.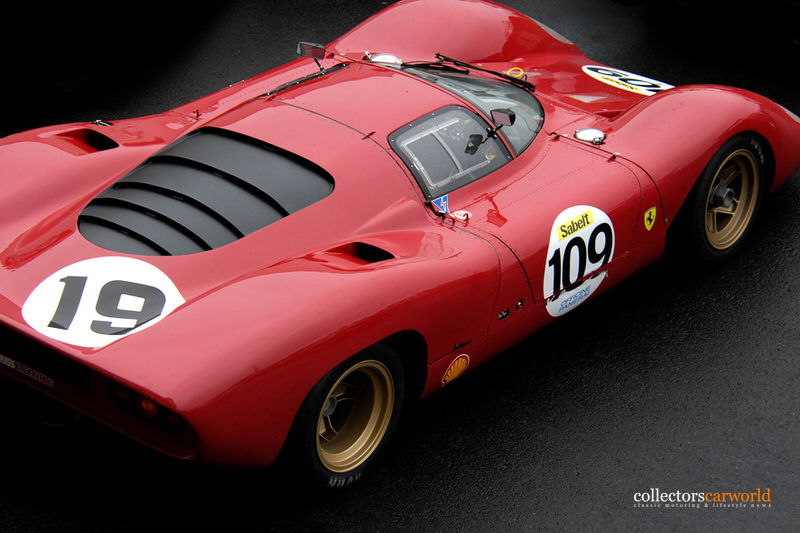 Of course, as every Ferrari build in Maranello, the design approach was: first the engine, then the chassis and the bodywork. As Enzo Ferrari one's said, that aerodynamic is for people who are not able to build powerful engines, the development of the V12 engine was the most important part of the engineering.
But the very well shaped bodywork makes this race car in my opinion so beautiful. It looks aggressive, fast but also very elegant. Italian design at it's best.
The 312P raced over a period of three years with a lot of adaptions and modifications. Nine different drivers were sitting in the cockpit driving this car to success. 75% of races participated could be finished. The Ferrari 312P could be driven fast on every kind of tracks, fast one's or more technical, on every track at every weather condition – the 312P was competitive all the time.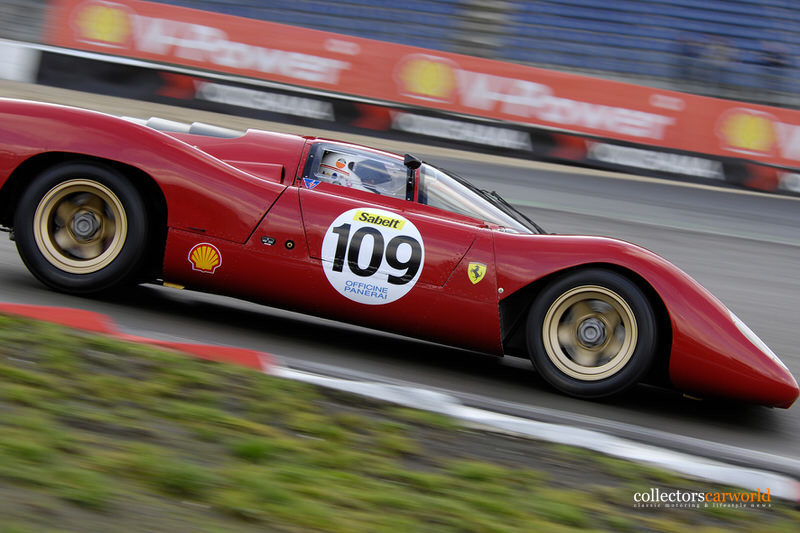 In 1969 the Scuderia Ferrari send works cars to the 12 hours of Sebring, 500 miles of Brands Hatch, 1000 km races at Monza, Spa and the Nürburgring and of course the 24 hours of Le Mans.
The biggest opponent in this season were the works Porsche 908.
The drivers who had the honor to drive this beautiful car were Chris Amon, Mario Andretti, Pedro Rodriguez, Peter Schetty, David Piper and a few more in 1969.
In 1970 and 1971 the car was entered under the flag of the NART Team and took a few class-wins, two times in a row at the 24 hours of Daytona.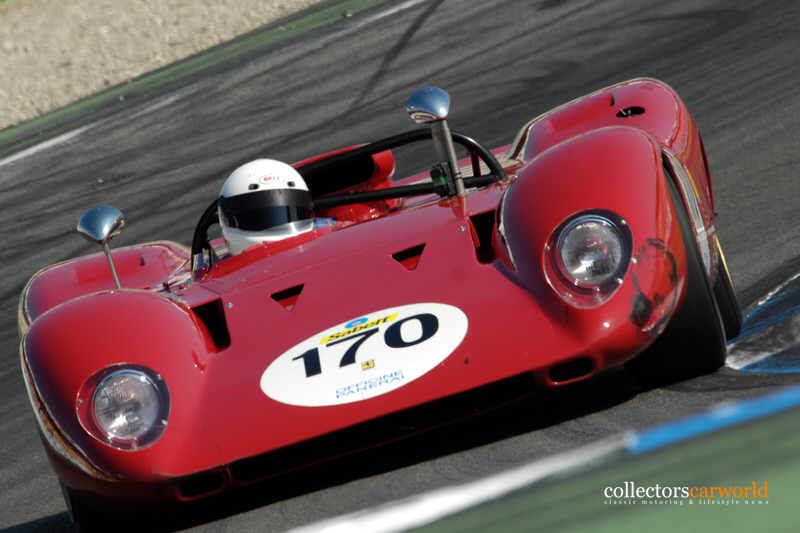 The car I took pictures of is the 0872. After a long journey it was complete restored obviously with the opportunity to build up to versions, first as a Barchetta, second as a Coupé.
The Barchetta I shoot at the Ferrari Racing Days in 2007 at Hockenheim, the Coupé version I shoot at the Ferrari Racing Days in 2008 at the Nürburgring.
To be honest, my favorite is the Coupé Bodywork. Since that time I did not see this tremendous car on track again, which is sad, because the Ferrari 312P is such a  fantastic race car and the sound of the V12 was so incredible and breathtaking.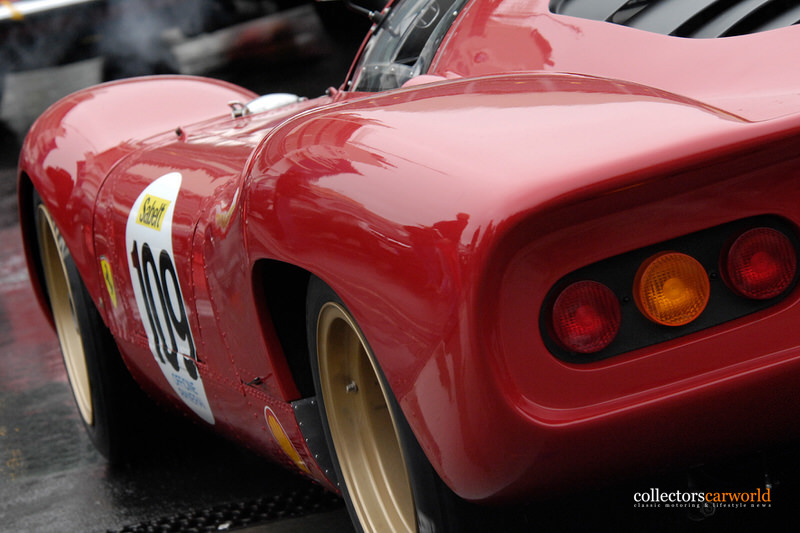 Ferrari 312P: TECHNICAL SPECIFICATION
MODEL Ferrari 312P
TYPE FORMULA Sport-Prototype
YEAR OF PRODUCTION 1969
ENGINE Type 255 C, 60° V12 cylinders, mid mounted crankcase
CUBIC CAPACITY 2989 cc
FUEL FEED Lucas indirect injection
IGNITION Electronic with single spark plug per cylinder: distributor
POWER OUTPUT 430hp at 9800 rpm
TRANSMISSION Multiple disc clutch, Ferrari 5-speed + reverse gearbox, type 615
CHASSIS Semi-monocoque
SUSPENSION Independent, unequal wishbones, coil springs, telescopic shock absorbers
BRAKES Ventilated discs
TYRES Front 5-10-13, Rear 13-26-15
FRONT ANDE REAR TRACK 1485mm / 1500 mm
WHEELBASE 2370 mm
MODEL Ferrari 312P
TYPE FORMULA Sport-Prototype
YEAR OF PRODUCTION 1969
ENGINE Type 255 C, 60° V12 cylinders, mid mounted crankcase
CUBIC CAPACITY 2989 cc
FUEL FEED Lucas indirect injection
IGNITION Electronic with single spark plug per cylinder: distributor
POWER OUTPUT 430hp at 9800 rpm
TRANSMISSION Multiple disc clutch, Ferrari 5-speed + reverse gearbox, type 615
CHASSIS Semi-monocoque
SUSPENSION Independent, unequal wishbones, coil springs, telescopic shock absorbers
BRAKES Ventilated discs
TYRES Front 5-10-13, Rear 13-26-15
FRONT ANDE REAR TRACK 1485mm / 1500 mm
WHEELBASE 2370 mm