It is less than two weeks until the 78th Goodwood Members' Meeting gets underway. Just the short matter of nearly 19 months after it was originally set to begin. So to get you geed up and get the Revival out of your head, here is the provisional entry list for every race at 78MM.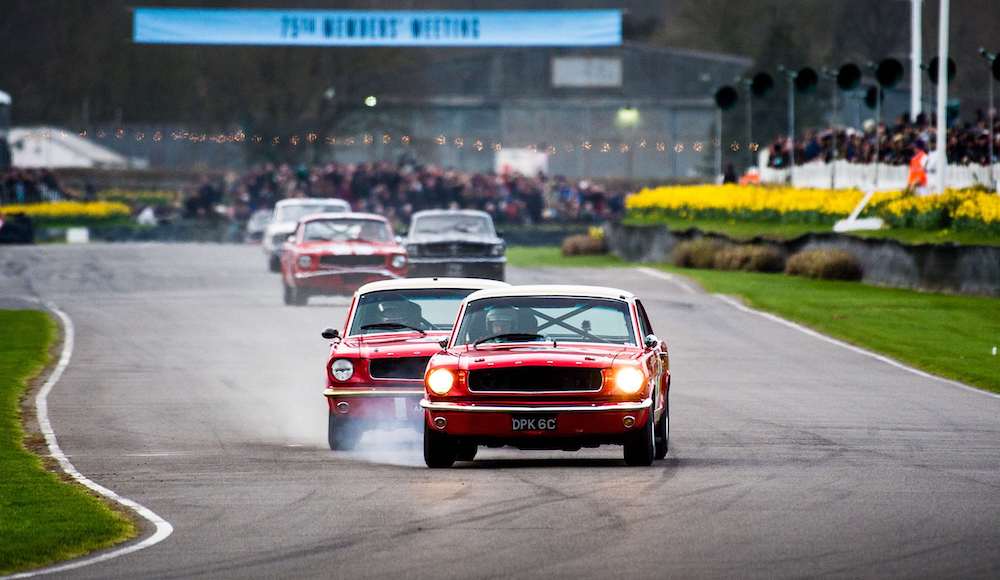 The weekend's racing action (don't worry, we'll let you know more about demos very soon) is going to be incredible, from perennial favourites given a rethink – the Gerry Marshall Trophy (ever seen around 50 Group 1 touring cars in the same place?), and S.F. Edge Trophy – to the lesser-seen races that should still catch your eye including the Pierpoint Cup for V8s and Don Parker Trophy for 500cc Formula 3 cars.
Digging deeper into the entry list will show you some old favourites and some newer faces. In the Gerry Marshall Trophy, you'll find all the Camaros, Boss Mustangs, Rover SD1s and Escorts that you've always known. But there are also cars like the Volkswagen Scirocco, which hasn't raced at a Members' Meeting before, and the Vauxhall Magnum and Toyota Celica.
The aforementioned S.F. Edge trophy sees the return of everyone's favourite external combustion-engined car the Fiat S76 "Beast of Turin" in the hands of its brilliant owner Duncan Pittaway. But the big red Fiat isn't the only incredible car on that grid to look out for. Keep an eye on the blue behemoth that is the Mors GP of Niall Dyer or the legendary Blitzen Benz if you want to see truly incredible machines, and of course, expect to see Julian Majzub's Sunbeam Indianapolis right up the sharp end of the grid.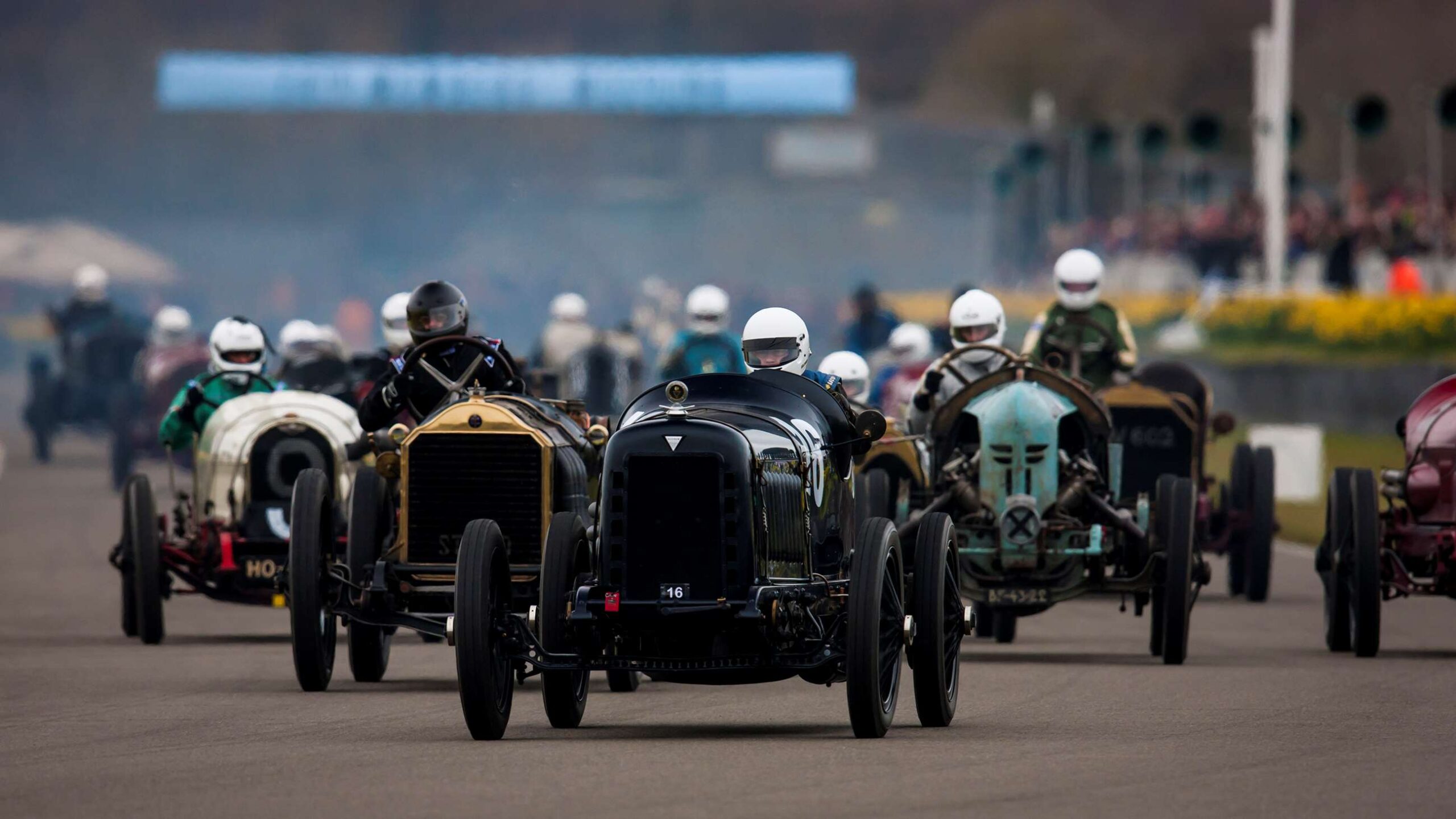 The Pierpoint Cup is a feast for anyone who loves a bit of American muscle, littered with Mustangs, Barracuda, Mercury Comet, Galaxies and more, while the Hailwood Trophy brings a two-wheeled mixture of Yamaha TZs and F750 bikes.
Perhaps the most beautiful race of the weekend will be the Ronnie Hoare Trophy. Filled with sportscars and GTs from the 1960s, this grid is headlined by a fleet of Porsche 901s and 911s, with headlines littered around it including the TVR Grantura, AC Ace, Ferrari 275 GTB and Porsche 904. That title though will be run close by the Knobblys, Lotus 15s, Tojeiros and Aston Martin DB3Ss of the Salvadori Cup and the earlier GT beauties of the Moss Trophy – including Ferrari 250 SWB and Mercedes-Benz 300SL Gullwing.
The rest of the entry list is just as good, but we'd be here for days if we highlighted the cars in every race (just look at the Earl Howe Trophy or Gurney Cup to see what we mean) so we'll just share the entry list here and let you tell us what you think is the star. Remember that this is a provisional entry list and is liable to change right up to the event.