A few minutes from the fabled village of Saint-Tropez, but far from crowds and noise, is a place preserved from the hustle and bustle – La Réserve Hotel Ramatuelle.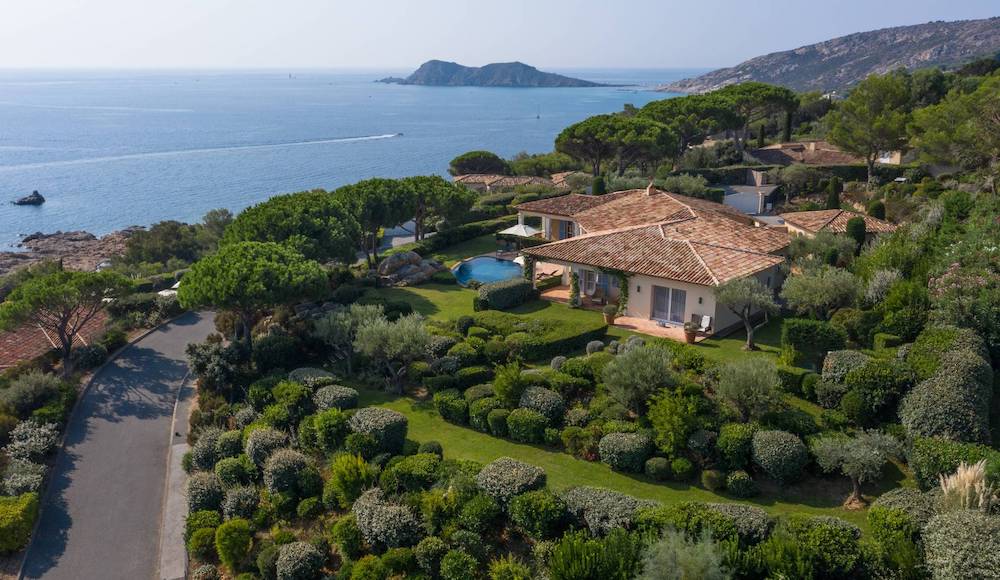 A vast private domain nestled in the Provencal garrigue, lulled by the song of cicadas, and with a spectacular view of the endless sea, La Réserve Ramatuelle overlooks one of the most beautiful bays on the French Riviera.
Perched between sky and sea, the intimist palace hotel features a new interior design paying tribute to the arty chic spirit pervading the Côte d'Azur of the 1950s. In the lobby, the patio, at the restaurant, the sleek lines, spectacular volumes and white monochromes are enriched with authentic and raw materials, signed works of art and unique custom-made pieces.
Ceramics, terracotta, rare species of light-colored wood, white enameled lava stone, sculptured lights with organic shapes, frescoes of plant motifs inspired by Cocteau, airy veils dancing in the breeze… From the lobby to the new patio-bar, the decor provides multiple visual and tactile sensations enabling a better appreciation of the surrounding hand-worked materials, from the simplest to the most precious.
Conceptualized by Michel Reybier, this wholly new atmosphere reveals a previously undiscovered aspect of Jacques Garcia's talent.
Click here for further information
more information: lareserve-ramatuelle.com
---