At Canepa you'll find automotive nirvana in their 70,000 square foot facility in the foothills of the Santa Cruz mountains where the world's best automotive artisans work to preserve the most important road cars and competition vehicles for generations to come.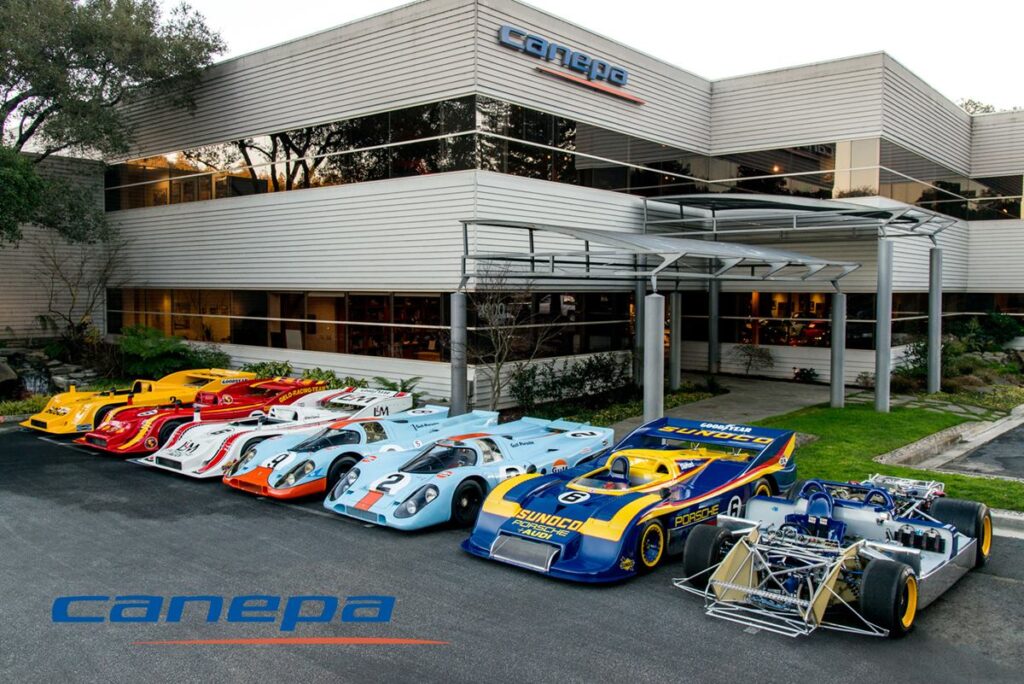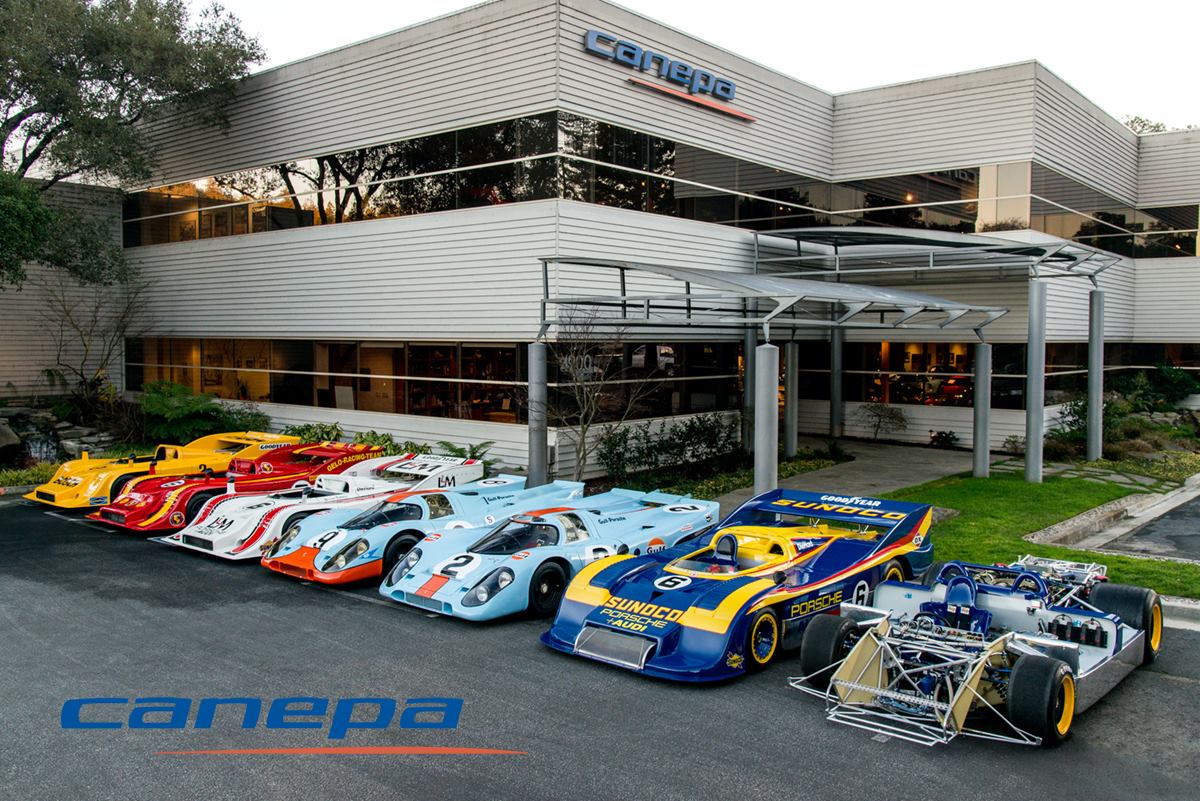 Historic race car owners trust their motorsport team to deliver the expertise to restore and run their vehicles at the highest level.
Investors and collectors alike have us breathe new life into cars ranging from the first Duesenberg production car ever built to the 1973 Can-Am winning Porsche 917/30. From paint and bodywork to mechanical repair and fabrication, Canepa's work is immensely detailed, uncompromisingly correct, and certainly world-class. The Canepa experience is like none other.

Bruce Canepa has been fascinated with automobiles, motorcycles, and trucks since his childhood. Born and raised in Santa Cruz California, he grew up building model cars and racing dirt bikes and go-karts. By age twelve, his father had taught him how to drive almost everything; from his first car, a 1929 Model "A" Ford, to a ten-wheel diesel truck.  He worked in the family dealership every spare moment, learning mechanical, fabrication, body and paint. Today he is passionately involved in all aspects of his companies, from vehicle design and development to historical/collector car sales, restoration and racing.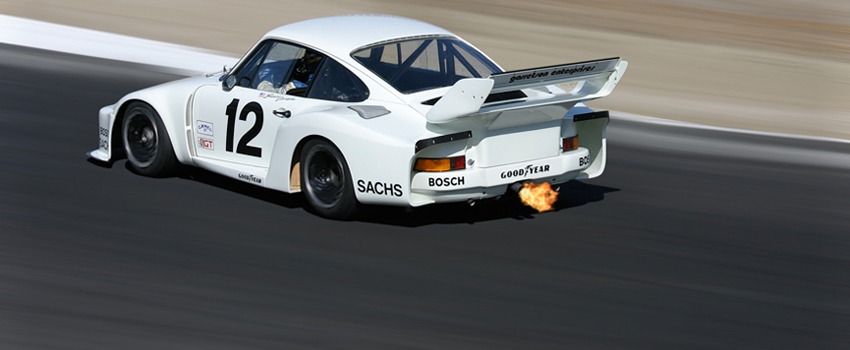 Bruce grew up as the typical California kid; into hot rods, sports cars, and racing. As with everything in his life, he grew up "flat out". He started racing as soon as the rules allowed, first in Quarter Midgets and Go Karts, then in Super Modifieds and Sprint Cars. In addition to numerous wins in all types of racing cars, he was awarded consecutive "Rookie of the Year" and "Most Improved Driver" in three different race categories; Sportsman, Modified, and Sprint Cars.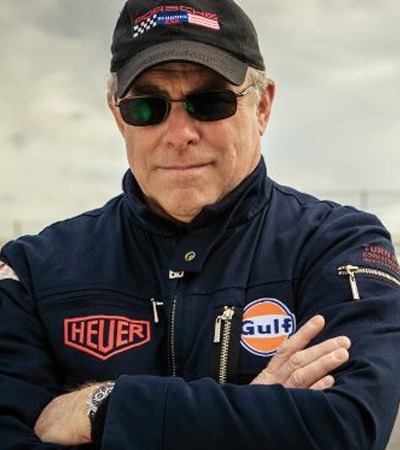 In 1978 he broke into sports car racing with appearances in IMSA and Trans-Am. The following year he took his own team, and his Porsche 934 1/2 to the 24 Hours of Daytona. Teaming up Rick Mears and Monte Shelton they finished an amazing 3rd overall. Porsche was so impressed with his performance they provided him with a brand new factory 935 for the remainder of the 1979 season.
As the 1980's began Bruce found himself co-driving with Gianpiero Moretti in the famous MOMO team Porsche 935 at Daytona, Mid Ohio, and Riverside in 1980-81. In 1982 he was back at the 24 Hours of Daytona co-driving with Bobby Rahal and Jim Trueman in the first MARCH GTP "Ground Effects" Prototype. He followed that with a drive in the Electrodyne Lola T600 at the Riverside 6 Hours in 1984. Bruce closed out the 1980's successfully competing in his own Porsche 962 at West Coast IMSA events.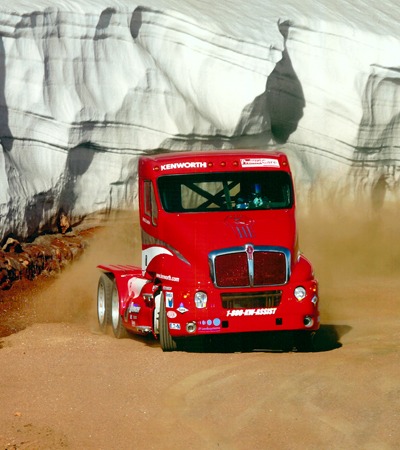 Always up for new 4-wheeled challenges, Bruce decided to compete at the Pikes Peak International Hill Climb in 1981. He brought with him his custom designed Porsche twin-turbo powered open wheeler. To everyone's surprise, on his first visit to the legendary mountain climb, he qualified first, and finished an unbelievable second overall. He would revisit the mountain nineteen years later, setting the course record for tandem axle big rigs in 2000, 2001, and in 2002 he crossed the line in 13:57.800 – a record that still stands.
Since 1980 Bruce has not only piloted powerful racecars, but also his own successful automotive companies, Canepa and Concept Transporters. Bruce is very much a hands-on CEO; combining his business acumen, racing intensity, and a focus on detail that has garnered him a worldwide reputation of quality, performance, and style.
Historic race car restoration, setup, and support
One of the fastest growing and most exciting segments in motorsport today is historic racing. With premier events all over the world, and a growing legion of enthusiasts eager to tame their legendary racecars, these complex and powerful beasts are in constant need of experienced restoration, preparation, and support.
Canepa Motorsport was created to fulfill these needs. "We understand that historic racing requires a unique approach; that these historic racing cars need to function as they did in their heyday; that they need to look as they did when they made history; and finally they need to do all of this while being reliable and safe.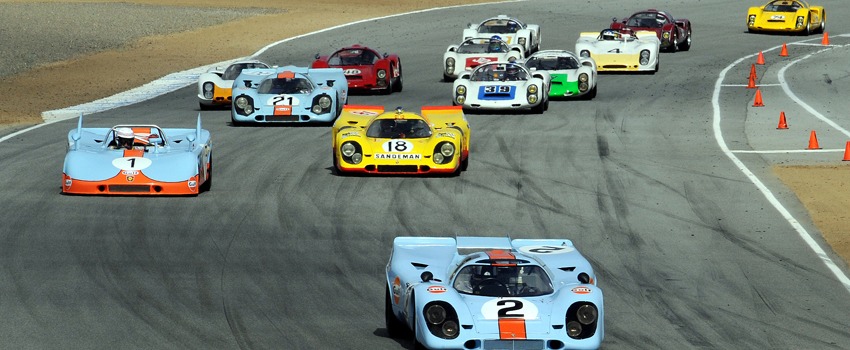 Our motorsport specialists draw from years of experience in the garages of IMSA, Trans-Am, Indy, Formula One, Can-Am, and Le Mans. Each one is adept at using period materials, tooling and parts, and knows the period techniques to make them work. This depth of knowledge allows us to offer a broad spectrum of services to the historic racer, from pre-purchase inspections and event preparation and support, to complete mechanical and cosmetic restorations and tuning.
Here at Canepa Motorsport we practice what we preach. You'll regularly see Bruce Canepa racing and winning with vehicles from his motorsport collection such as the 1979 Porsche 935, 1970 AMC Javelin, and the Daytona winning 1969 Porsche 917K. (link to videos)
We actively participate at the Rolex Monterey Motorsports Reunion, the Porsche Rennsport Reunion, Coronado Speed Festival, and the Sonoma Historics in addition to selected major events across the United States. There you will see the Canepa Motorsport staff and transporters supporting dozens of high-end privateers driving everything from a 50's Maserati Birdcage to a 80's Porsche prototype."
A collection of some the finest competition cars and motorcycles open to the public.
Bruce Canepa has chosen each vehicle in the collection for it's unique contribution to the history of the sport. The sports hero's are well represented with cars driven by Richard Petty, Mark Donohue, Dale Earnhardt , Freddie Agabashian, Rick Mears, Peter Revson, Brian Redman, Pedro Rodriquez, Parnelli Jones, John Fitzpatrick, Jacky Ickx, Alex Xydias, and Steve McQueen.
An accomplished racer in his own right, Bruce Canepa has had the forethought to preserve and collect some of his own racecars from the past. These include the 1981 Pikes Peak hill climb car that carried him to 2nd overall; his 1977 Porsche 934.5 that took him to 3rd place at the 24 Hours of Daytona in 1979, and the last Porsche 935 produced by the Porsche factory, which he raced in the IMSA and Trans-Am championships.
Investment grade collector car sales, and restoration