Ahead of the 1983 season, Argo Cars ltd. branched out from single seaters to sports cars. The move came at the request of North American distributor Hugh Kleinpeter, who wanted to tap into the lucrative IMSA GTP market. Dubbed the JM16, the first Argo sports racer was designed by company founder Jo Marquart with the help of Nigel Stroud. It proved particularly successful in the new-for-1985 IMSA GTP Lights category. Encouraged by the great results in 1985, a new car was readied for 1986.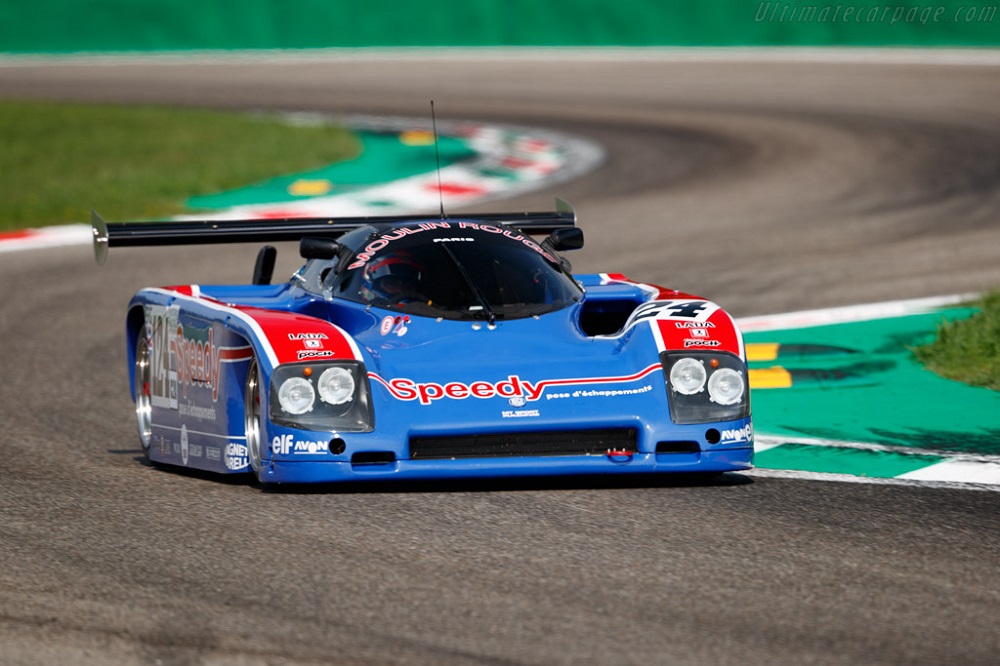 Like its predecessor, the new JM19 featured a full length aluminium honeycomb monocoque, which allowed for a variety of engines to be installed. Where the JM16 featured pull-rod actuated in-board springs and dampers at the front and push-rods at the rear, the new Argo boasted a more straightforward outboard spring and damper setup. Designed by Achim Storz, the JM19 bodywork was made from carbon-fibre composites to further reduce weight.
Argo's principle customer for the JM19 was Jim Downing, who ran Mazda rotary engined cars in the IMSA Lights championship. Other GTP engine choices included a Buick V6 and Ferrari V8, and in the Group C World Sports Car Championship a Zakspeed engined car was also run. The Zakspeed powered JM19s were fast but equally fragile. The Mazda engined cars, however, proved most successful with Downing repeating his 1985 domination with the JM16 in 1986 and 1987 with his rotary engined JM19s. The Group C specification JM19 could do no better than a couple of thirds.
While the customers raced the cars, back at Argo headquarters development continued. Subtle changes resulted in the JM19B for 1987 and the JM19C for the 1988 season. By that time, Downing had moved in a separate and independent direction, so the focus shifted more to the Group C specification cars. New for the JM19C was the introduction of the Cosworth DFV V8 engine, which was first ran by Schanche and then specified by several other Argo customers. A more exotic engine choice was the Motori Moderni V6, which was reportedly capable of 1,000 bhp but not for very long.
Production of the JM19C continued into the early 1990s. Among the final examples were several cars powered by Chevrolet V8s and one was also run with a Judd V10. In various guises, the Argo sports racers were run in contemporary events for many more years. None, however, were more successful than the Mazda-engined IMSA Lights cars.
---
Report by ultimatecarpage.com
---