Today completely hand made, according to the standards of the legendary 50´es, Berlinetta is a car appealing to those audiences, who lived or dreamed the myth of those cars racing on the roads of the "Mille Miglia", the "Targa Florio" or the "Carrera Panamericana" and at the same time were used in the weekend to go to the theatre. A made in Italy masterpiece of design an engineering.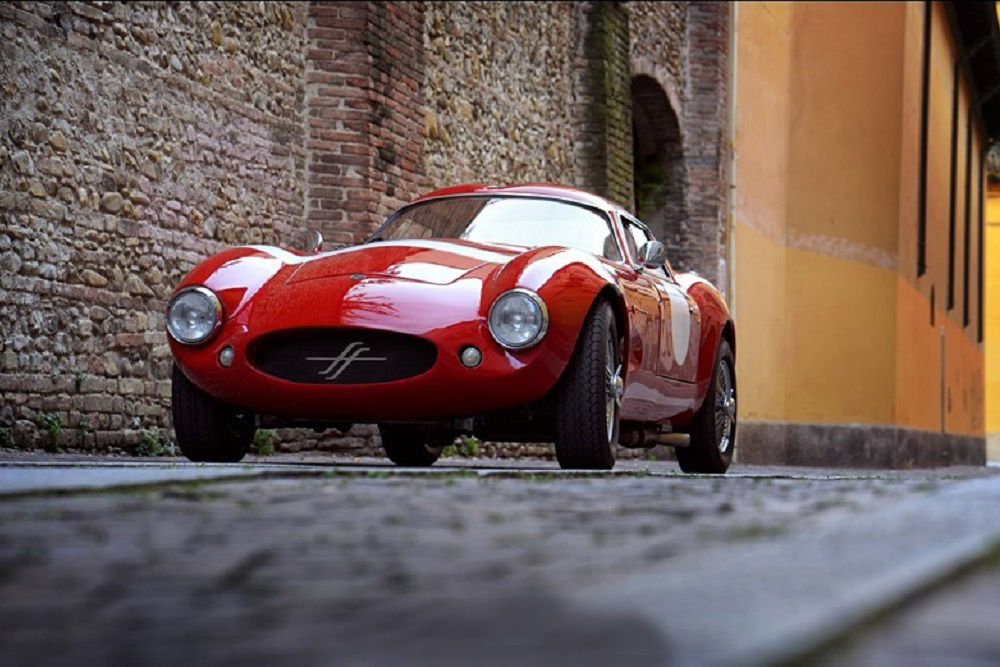 Passion and experience come together in the creation of this model, thanks to its design, recalls the "dream car" of many fans bringing them back to a long time ago. The Effeffe Berlinetta "cafe racer" does not leave anything to chance, his whole "being" goes straight to the point and leaves no time to get lost unnecessary frills.
---
Berlinetta Time Machine
Few weeks ago on a very hot Saturday. The sun is shining high in the sky. Imagines an objects dissolve in the distance. Downtown Parma, a magnificent and historical town of the Italian province. Something unusual is in the air.
Berlinetta is parked there, waiting, her shapes seem trembling in the summer heat and however she is determined and ready. A Gentleman Driver and a charmant Lady get closer to her. A sign of understanding, a smile that underline an intimate complicity. Berlinetta is there, attractive.
Inside the cockpit they are enveloped in forgotten scents; one last look and a smile and he starts the "bialbero". Something like a thunder roars louder and louder and suddenly they are transported to another time.
It is the era of the "Dolce Vita", of the "Maggiorate" and in the background Marcello Mastroianni and Anita Ekberg. Rino Barillari, the legendary "Paparazzo" runs after them trying to capture the image of a private moment.
The desire for elegance and uniqueness, the fashion of the Sorelle Fontana, the music of Domenico Modugno. Liz Taylore, Ingrid Bergman and Ava Gardner walk sinuously on a red carpet. The dream to go back to a past so glamorous?
No, just the desire to live the present as a protagonist. Their traveling companion … Berlinetta. Yesterday, today and tomorrow without worrying about the slow passing of time.
Click here for further information
---
Report by effeffecars.com

---