One of the earliest sports cars to carry the Porsche name, Gmund coupes, including the SL racing versions, were constructed out of hand-hammered aluminum.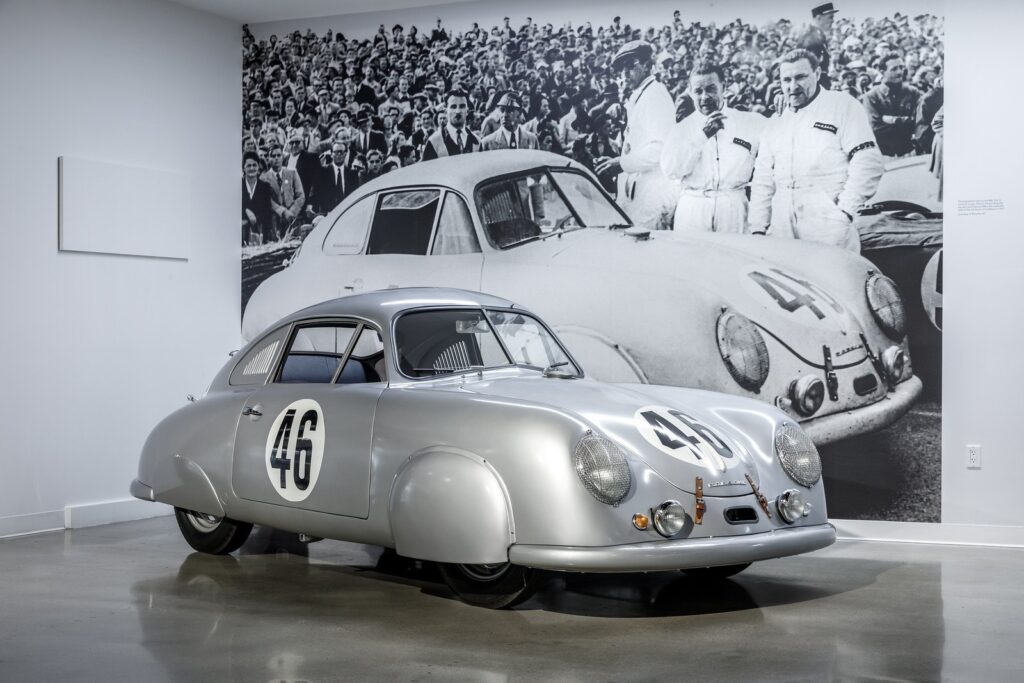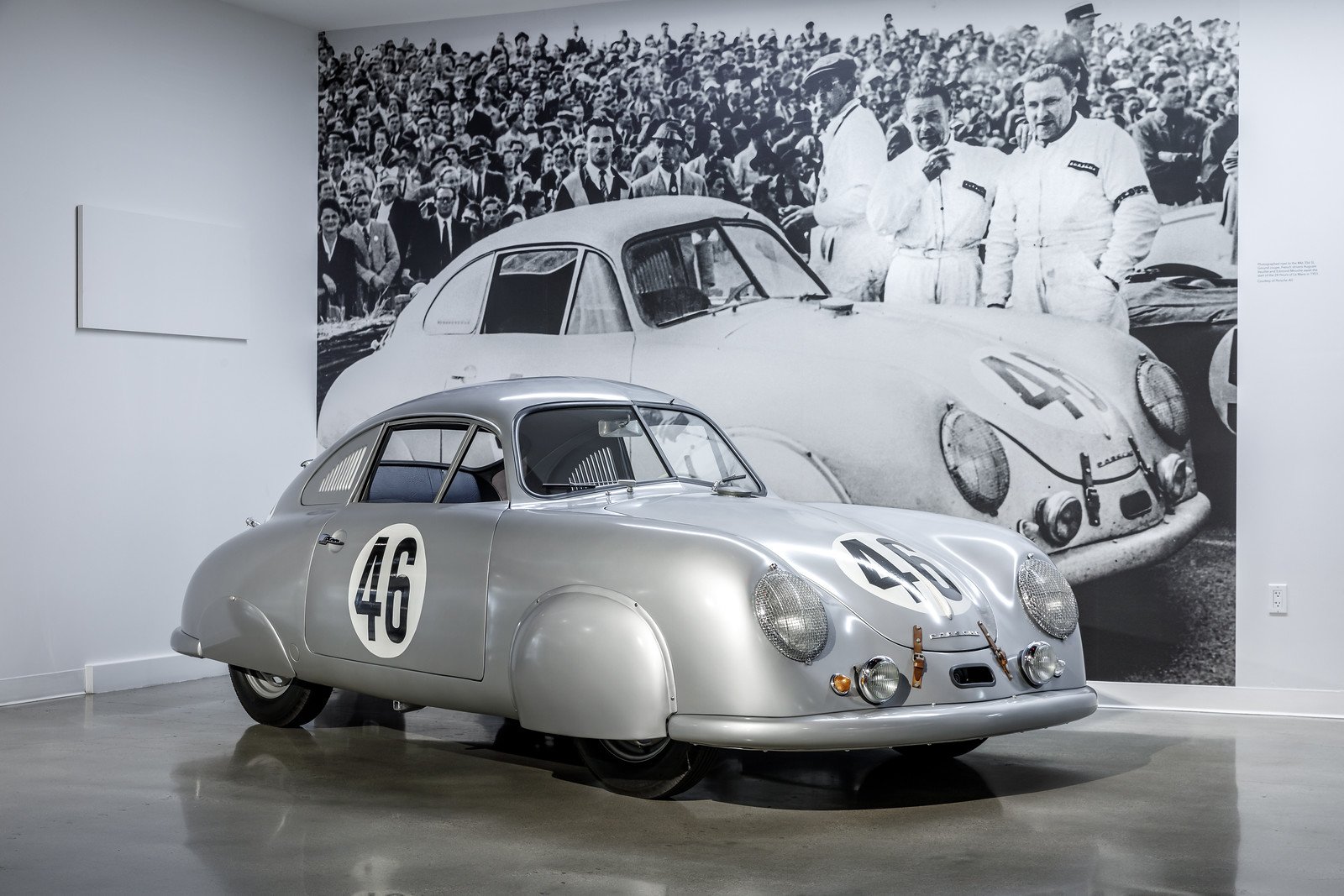 However, the SLs were modified to include louvered-steel quarter panels, wheel spats, streamlined aluminum belly fairings, and a pedestal-mounted shifter. Gmünd coupes competed for three years at the 24 Hours of Le Mans, where this example won first in class in 1951. Find out more
About Petersen Automotive Museum
The Petersen Automotive Museum Foundation is a non-profit 501(c)(3) charity. The museum is located at 6060 Wilshire Blvd. (at Fairfax) in Los Angeles, 90036. Admission prices are $16 for general admission adults, $14 for seniors and $11 for children ages 4 to 17. Active military with ID, personal care attendants and children under age 4 are admitted free. Museum hours are 10 a.m. to 5 p.m. Tuesday through Sunday. For general information, call 323-930-CARS or visit www.petersen.org.
1951 Porsche 356 SL Gmünd Coupe
COURTESY OF EMORY MOTORSPORTS / CAMERON HEALY COLLECTION