Embarking on a picturesque drive alongside the majestic Mount Etna, with the imposing volcano as your backdrop, you'll find yourself arriving at the charming village of Linguaglossa and the enchanting Palazzo Previtera.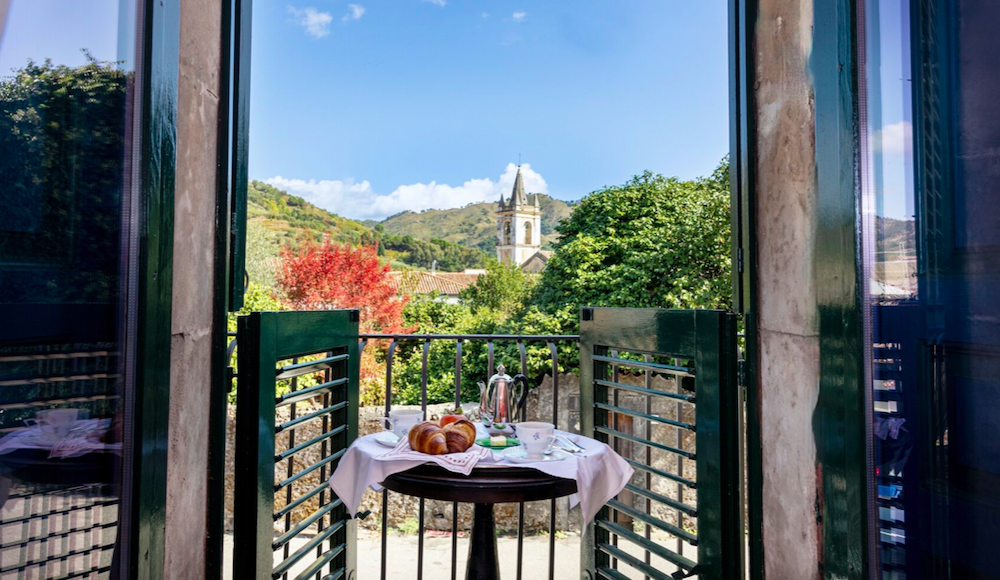 Alfio, the gracious host, extends a warm welcome as he invites guests into his ancestral abode. This bed and breakfast has been a cherished part of his family for over 350 years. Alongside his parents, Alberto and Mariella, Alfio dedicated a decade to meticulously restoring the pre-Baroque structure and the antique furnishings it houses.
The seamless infusion of designer pieces, including a 1970s sofa by Vico Magistretti and a chaise longue by Antonio Citterio, introduces a contemporary flair that harmoniously coexists with the impeccable preservation of historical charm.
An exquisite botanical garden envelops the premises, encompassing four rooms and two self-sufficient apartments. Within this lush sanctuary, an array of plant and flower species flourish – from the age-old cherry tree to Asian and Sicilian frangipani, delicate white and pink lotus, apricots, aromatic Arabic jasmine, and an impressive collection of over a hundred rose varieties.
Positioned above the garden, a balcony provides a vantage point to catch a glimpse of Mount Etna's brooding crater. This idyllic spot also serves as a launchpad for embarking on an eight-hour guided hike (or a more leisurely jeep excursion) to the summit of Mount Etna or an exploration of the vineyards and wineries that grace its slopes. For a relaxing day by the sea, the charming town of Taormina is merely a 20-minute car ride away.
Click here for further information
more information: palazzoprevitera.com
---