For over 100 years, Gucci and Moto Guzzi have been traveling parallel paths, now together with Palace they join at a creative crossroads for the Palace Gucci Moto Guzzi. Behind all three institutions is an expanse of heritage, and ahead, a new story of the open road.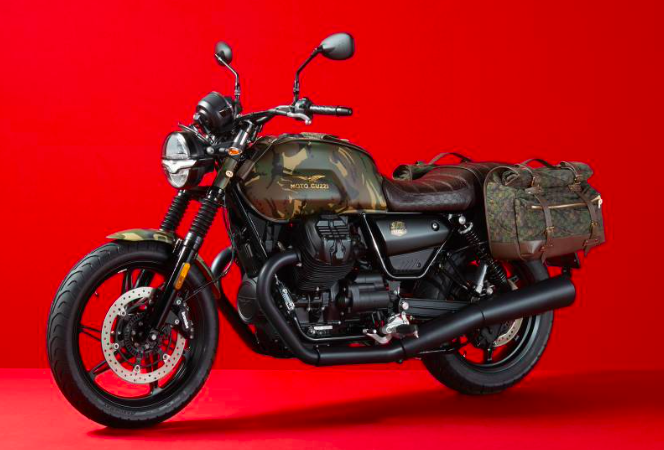 With striking new aesthetics, the thrilling ride of Moto Guzzi's 90° V engine is expressed across the V7 Stone. A timeless motorbike with a smooth ride and controlled handling, the agile chassis, powerful engine and solid build V7 make this bike extremely easy to ride. Covering the seat, leather embossed with the Gucci monogram emphasizes the quality of its 'Made in Italy' origins, while the camouflage print articulates the self-expressive attitude of each brand.
As a nod to Gucci's origins in travel and its legacy in creating custom designs for the jet-set lifestyle, two side-hanging tail bags, showcasing the Gucci and Palace monogram print over camouflage canvas, complete the bike. 50 limited-edition MOTO GUZZI V7 Stone motorbikes were created.
click here for further information
more information: vault.gucci.com
---