…Frank Sinatra already said. What could be better than organising a shoot with Juliane and a McLaren 720S in the traditional brand colour of Bruce McLaren's racing cars? When top photographer Grischa Georgiew is available and Schloss Hugenpoet in Essen – Kettwig offers its unique ambience and its enchanted castle park in the most beautiful autumn colours, the luck is perfect for a cool story.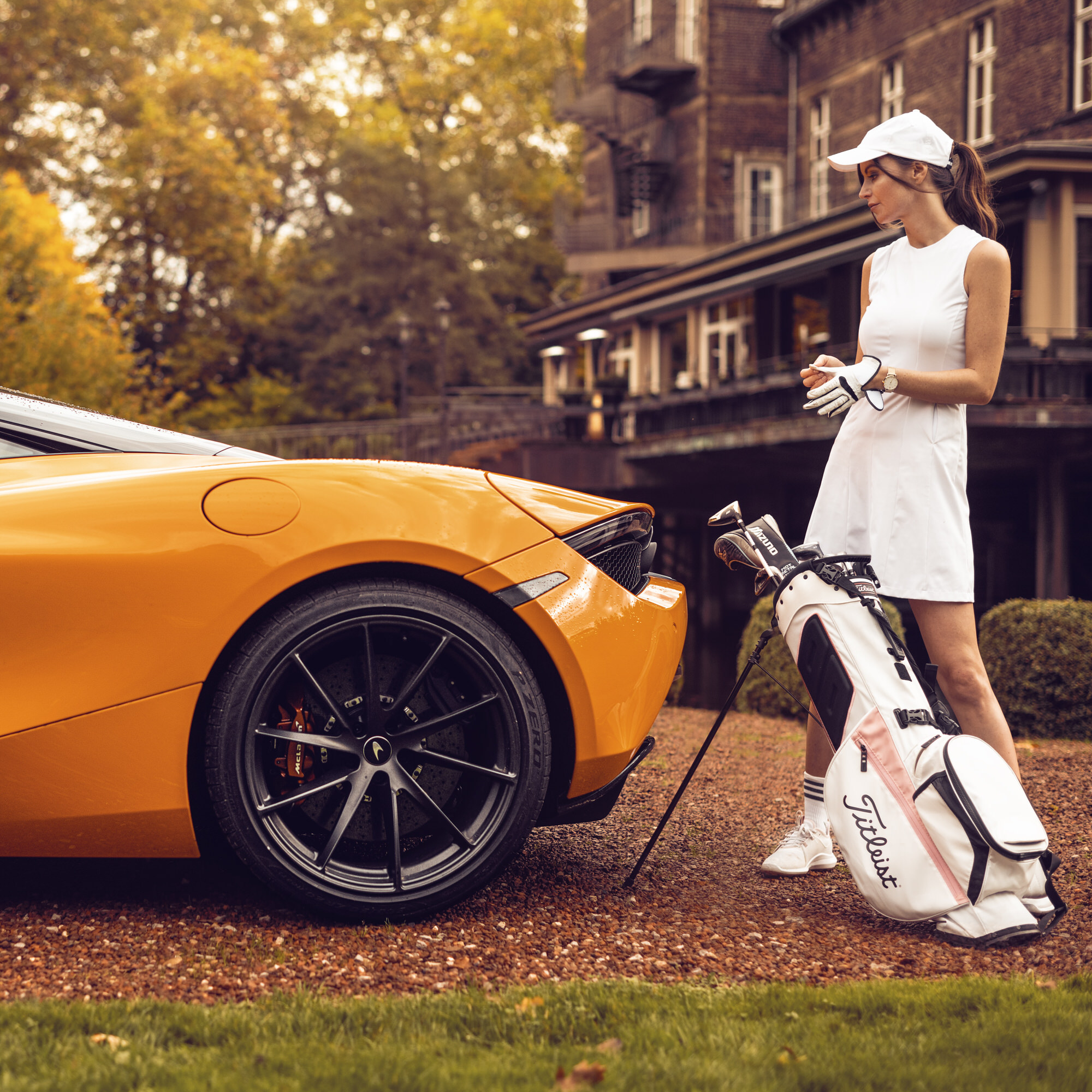 The orange 720S couldn't be more eye-catching, but it's just fun to pick up this easy going super sports car at Moll Sportwagen in Düsseldorf and then chase it along the part of the A52 that has no speed limit. In sport mode, the orange sports machine greedily sucks up the road with a delightful expelling roll. Much too quickly, we make our way over the winding Ruhraue to the castle and light rain greets us in the castle courtyard.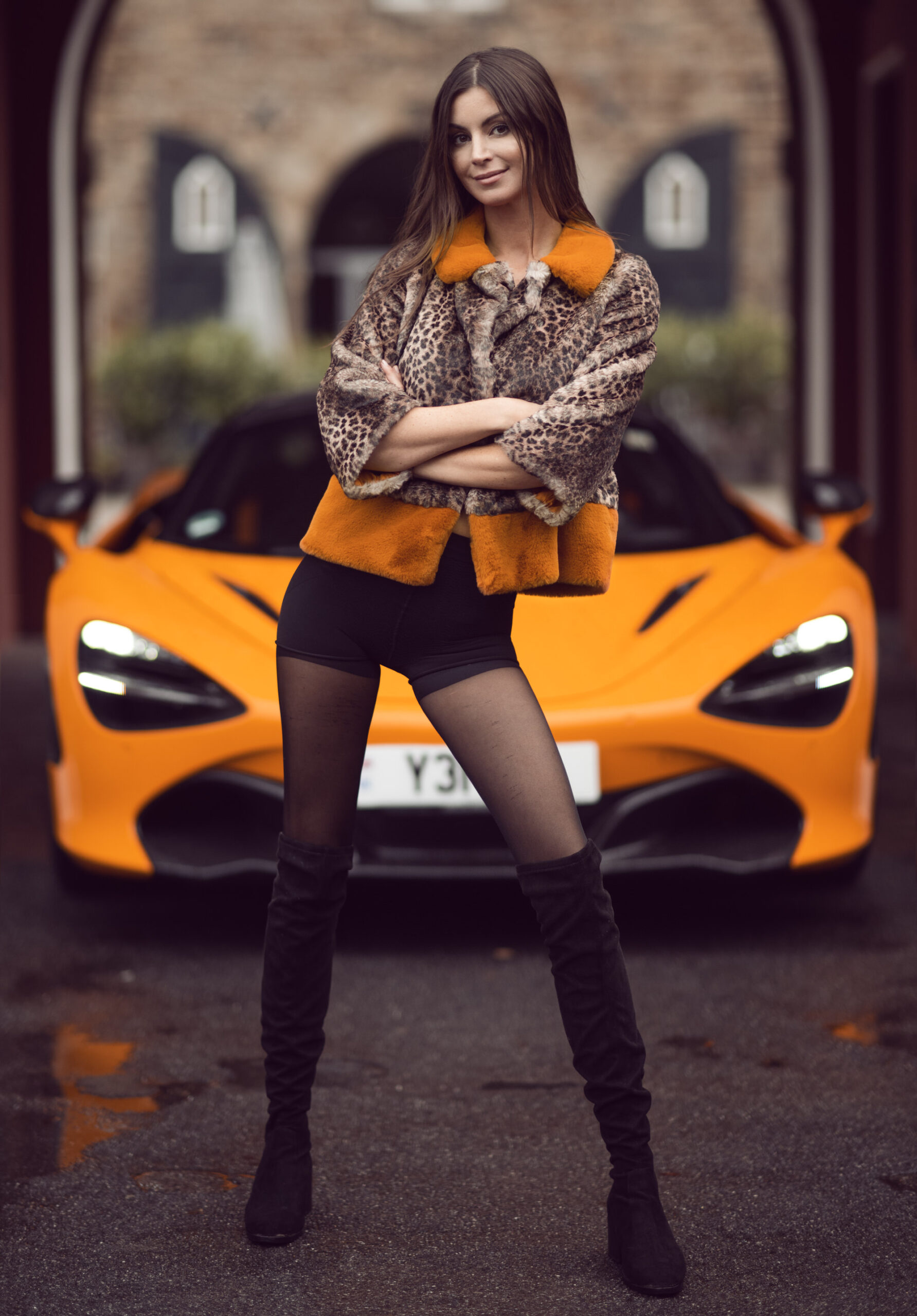 Juliane and Grischa are immediately in the right mood and with the matching accessories the shooting becomes a feast for the senses as the weather gets better and better. The orange fur jacket, the old orange racing helmet, the morbid charm of the centuries-old castle…oh, it's so good.
Orange is the new black
Above all, we are captivated by the park in its autumnal colours. Orange really is the most beautiful and happy colour. Kandinsky described orange as "red brought nearer to humanity by yellow". Its an attention-grabbing, warm colour, thats associated with good luck. Oranges are bright, vibrant and associated with fortune, optimism and energy. If you're looking to get your audience excited about something, go for orange. That's why we chose orange for our logo (!). Nothing beats it.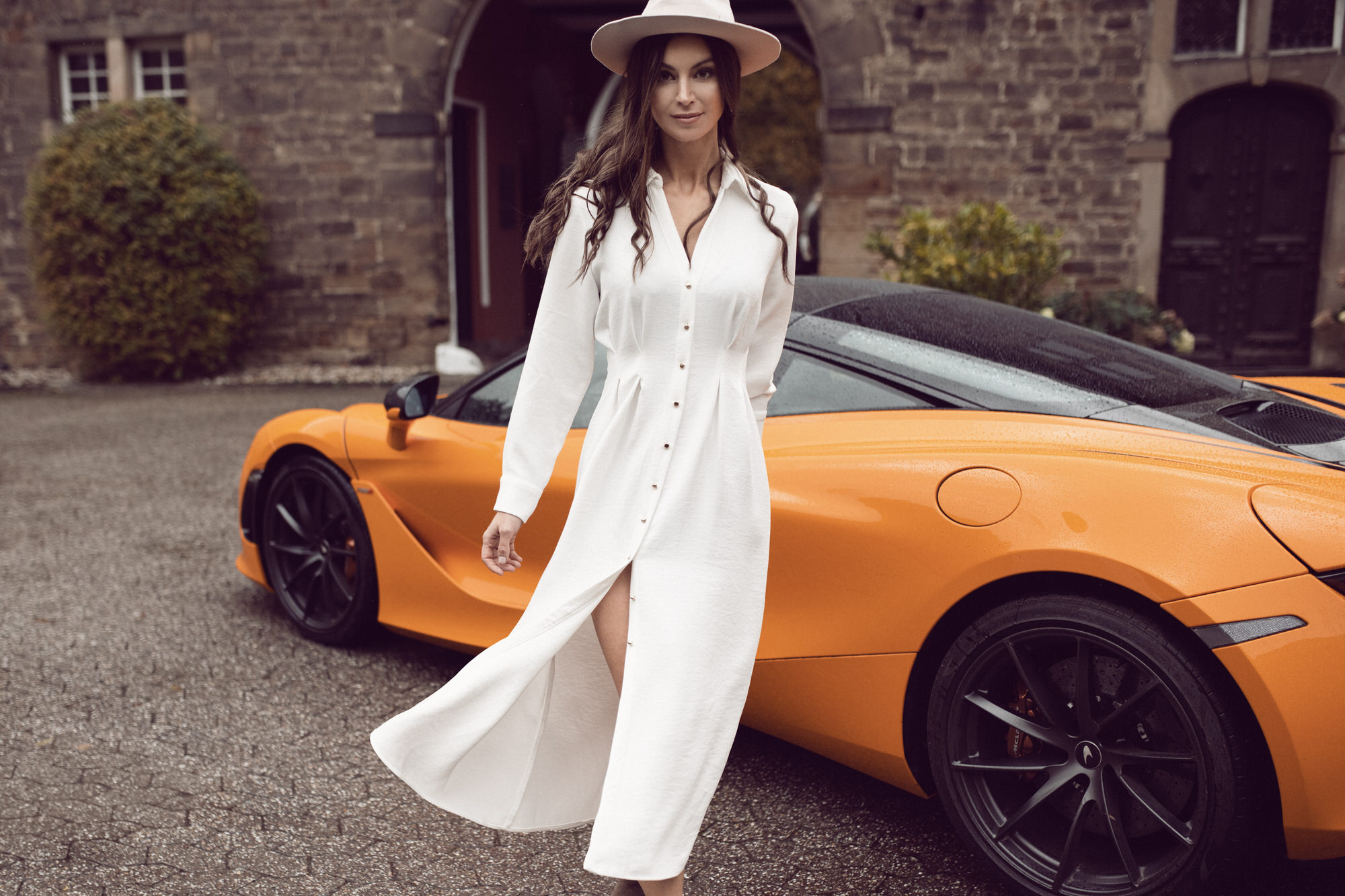 These are days when it's really fun to surprise you, dear readers, with such a photo story. Here is a selection of the most beautiful photos and of course the links to the main actors.
Our special thanks go to Juliane and Grischa , who has promised to spoil us soon with new magical moments on the theme of "Cars + Girls".
Credits: Grischa Georgiew @doublegpictures – Juliane @joolzmang – Moll Sportwagen: www.moll.de – Schloss Hugenpoet: www.hugenpoet.de – makeup/hairstylist: Jil Schlemonat @jildoesyourmakeup – Photographer Assistant: Emily Georgiew