April 9th, 2020 marks one hundred years since the birth of Dr Alex Moulton, regarded by many as one of the most significant design engineers of the twentieth century.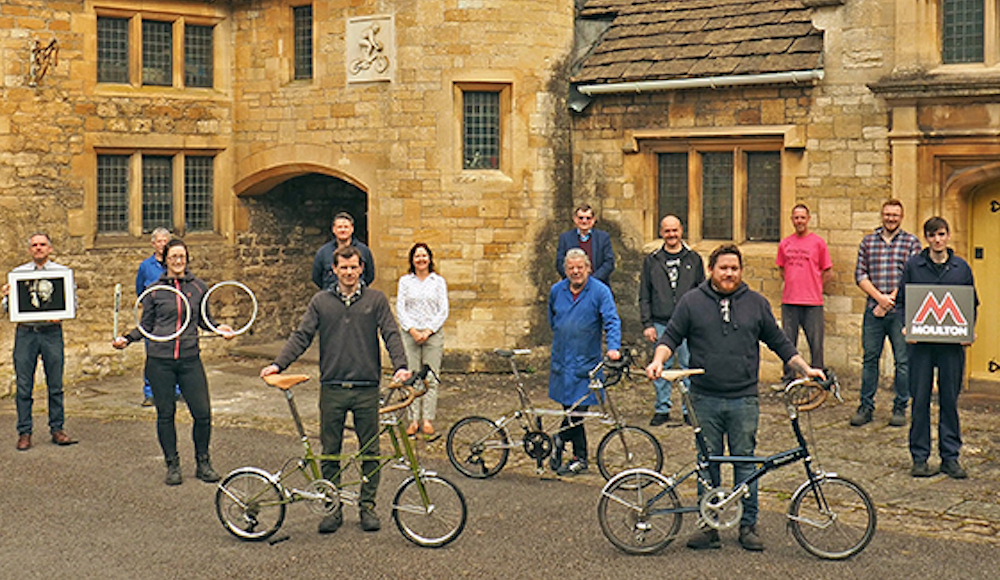 Moulton's works include the innovative rubber cone suspension system for the original Mini as conceived by Alec Issigonis and the later Hydrolastic and Hydragas interconnected systems that graced millions of British cars from those first Minis in 1959 to the MGF in 2002. Perhaps even more notable is the iconic Moulton bicycle, launched in 1962 to widespread acclaim. The Moulton bicycle revolutionised the cycling world – its unique combination of small wheels and full-suspension redefined comfort, handling, luggage carrying and general usability – what Moulton termed "a greater pleasure to own and to use". It was this talent in designing and engineering products in an emotionally engaging way that set Alex Moulton apart from the crowd. Nowhere else is his sensitivity to architecture and proportion so apparent than in the Moulton bicycle, described by Norman Foster as "the greatest work of twentieth century British design".
To mark this centenary, the Moulton Bicycle Company has  conceived a new bicycle based on Alex's designs and refined by developing technologies.  Many of these ideas were obscure and idiosyncratic at the time; and yet some of them – as we have seen so often before – have been adopted widely throughout the cycling world. This new Moulton is a tribute to Alex – and is presented to the Moulton community worldwide, with thanks for making the Moulton Bicycle Company what it is today.
Click here for further information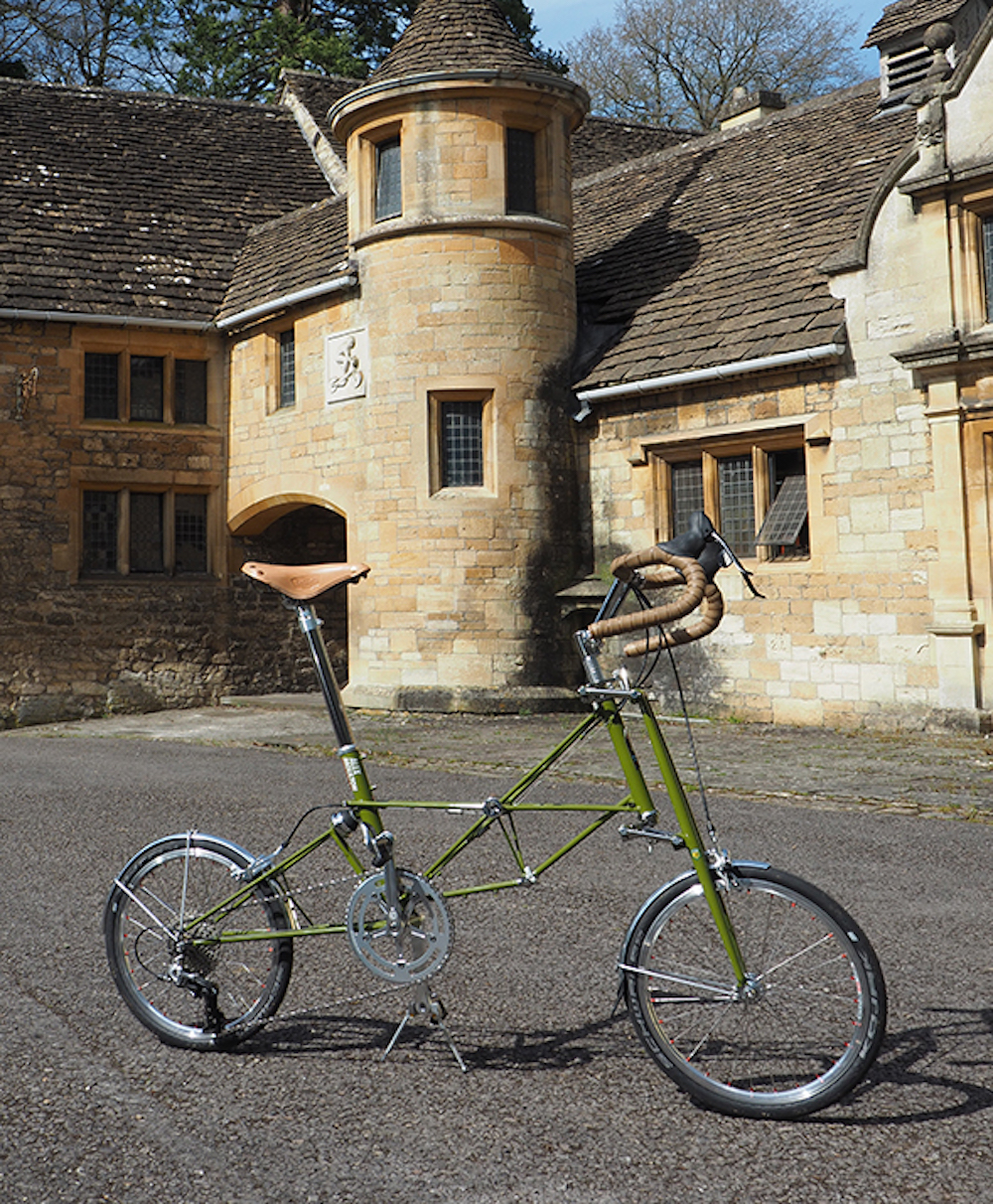 Built around Moulton's revolutionary 'space-frame' architecture, the Moulton New Series 'Century' incorporates many of Alex's preferred specifications: 
Original Moulton 17" wheels – Moulton introduced the 17" wheel format in 1963 as a 'clincher' alternative to the fast but fragile 18" racing tubular tyres that his record-breaking competition bicycles relied on. Originally made by Dunlop and later by  Wolber, today they have high quality 17" tyres available from Schwalbe and Bridgestone.

Single chainring '1x' transmission – Alex preferred the simplicity of a single gear lever and a wide-ratio block (sprocket set), and generally disapproved of the front derailleur.  Almost all of his own personal bicycles, used a suitable wide ratio freewheel for the rear and sported a single chainring. More recent developments in chain retention such as 'narrow-wide' teeth and clutched rear derailleurs, would have delighted him in their mechanical simplicity in curing this age-old problem and '1x' transmissions are now widely used on mountain and gravel bikes. 

The crankset – specially made for this bicycle – is of classical five-arm pattern and features an integrated hollow axle with external bearings as is the modern practice. Moulton was experimenting with this in the late 1980s and produced his 'Tubular Crank' prototype with integrated axle and press-fit bearings (including the very sensible adoption of a large drive-side bearing).  

Wide ratio 9 to 36 tooth rear cluster, giving 11 gears and a 400% gear range – Alex Moulton pioneered the use of small-tooth freewheels and in 1967 filed patent number 1202886 for a 9-tooth sprocket. Now, just over fifty years later, many other manufacturers are doing the same!  Moulton's AM7 in 1983 used a 9 to 28 tooth 7 speed cluster (311% range), the New Series Moulton improved this to 320% and today they have 400% – ample for most terrains.  

Moulton 'Safari' handlebars – Moulton's own bicycles often featured shallow-dropped handlebars, and in later years he developed his 'Mosquito' handlebars.  These Mosquito 'bars were based on the flight controls of the de Havilland Mosquito aircraft and gave a very natural hand position.  Long-distance cyclists lamented the lack of alternative positions and this new 'Safari' handlebar combines the 'Mosquito' design with the classic English touring bend, giving a variety of hand positions including that of the original Mosquito handlebar. 
Following Alex's methods and ethos, the Moulton Bicycle Company continues to design and manufacture the Moulton bicycle at their unique bicycle factory in the grounds of The Hall, Alex Moulton's Jacobean mansion, in Bradford on Avon. Moulton is proud, particularly during these extraordinary times, to be able to continue to support Moultoneers worldwide and join with them in celebrating the life and works of Alex Moulton on what would have been his 100th birthday, 9th April 2020.
Report by moultonbicycles.co.uk