Everyone who has previously written about the Daytona Cobra coupes has made egregious mistakes but this book is different. His first-hand accounts, direct from drivers and team members through the 1964 and '65 racing seasons, cannot be found anywhere else in as much detail and they bring into focus so many of the guys on the crew who have never had the recognition they deserved.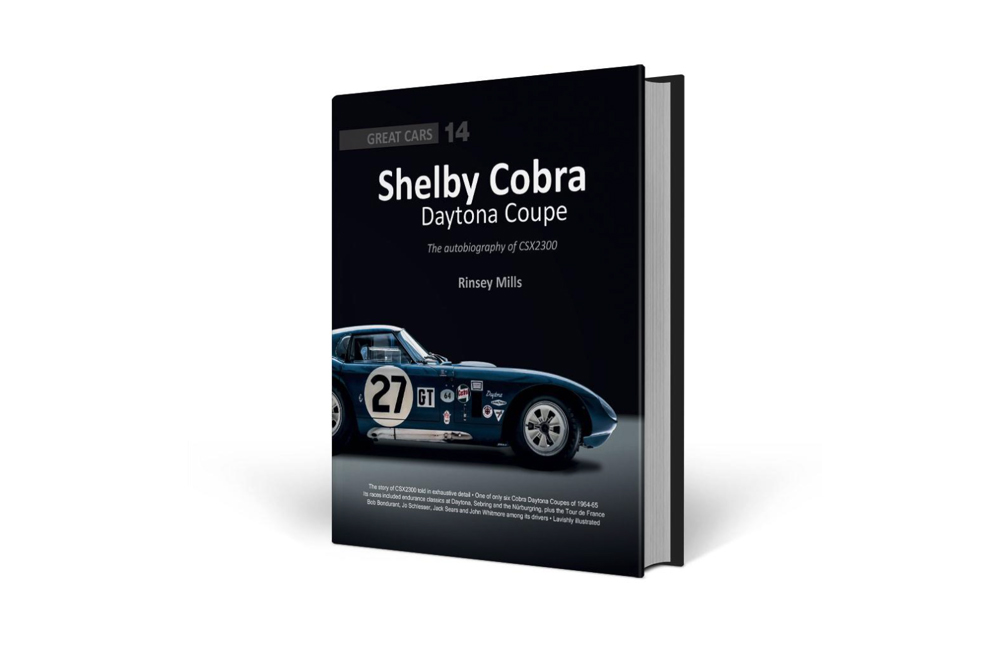 Besides covering the design, development, and racing activities of all six Daytona Cobra coupes, this book focuses on Coupe CSX2300 in particular. CSX2300 was Allen Grant's 'personal' choice of all the Daytonas for the '65 season and as such it had some special details that made it one of the best.
This book is wonderful stuff and Peter Brock has learned so much that he never knew. For that reason he wrote the Foreword and wholly recommend this book. When he received his copy and he was able to confirm the quality and the numerous photos he has never seen before, he decided to offer a special plated version, numbered 001 thru 100 which he has autographed.
---
Note: Here's a description of the three versions of this comprehensive 336 page book available (they are only offering the Peter Brock Limited Edition), which is published by the distinguished Porter Press publishing house in the UK.
Peter Brock limited edition: You can purchase the limited edition here (100 copies) with a numbered (001-100) plate which Peter has autographed for $124.95.
Regular retail book:

You can purchase the regular book (retail price $90) somewhere else. Note: Until they sell out of the 100 limited editions they are offering, he won't be signing books purchased elsewhere.

Special leather bound publisher's edition: Many of you are aware of how valuable my original Daytona Cobra Coupe book has become. Unsigned copies regularly sell for $1000+ and signed copies over $4000. Once he saw the quality of this new book he spoke extensively with the publisher about how feasible it would be to offer a high-end version (e.g. leather bound edition). Consequently, coming later this year will be 100 special, leather bound edition books signed by both myself and author Rinsey Mills. This book will only be available through Porter Press. If you would like to reserve one of these books, please contact Tania Brown at tania@porterpress.co.uk. Pricing will be scaled. The first 30 books will be £300. Books 31-50 will be £400. Books 51-70 £500. Books 71-90 £750 and 91-100 £1,000.

---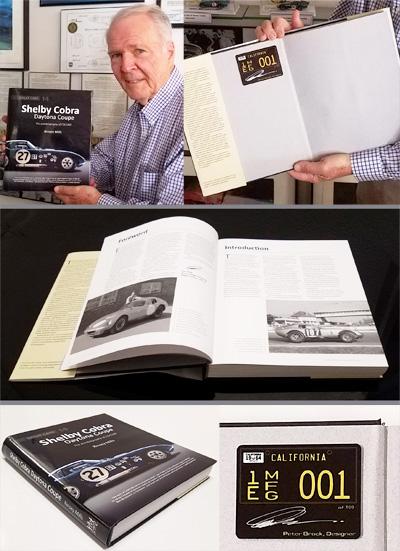 Report by Peter Brock
---