Nestled deep in a heavy pine forest, this building grows warm brown like an inviting oasis, festooned in wood, stone, and glass… sophisticated lighting makes this a really beautiful house.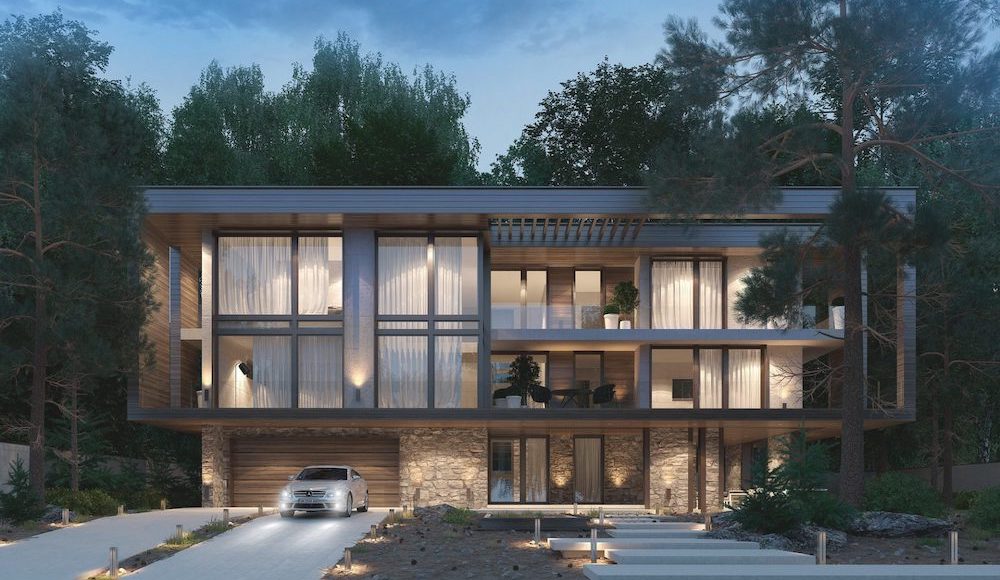 The basic philosophy of YDZN's studio is to create individual, aesthetically stunning solutions for our customers by lightning-fast development of projects employing unique styles and architecture. Even if you don't have a ready sketch of what you want – they will help you get the result you dreamed of.
YDNZ can also help you create harmony out of seemingly completely incompatible elements in the interior or the exterior design. Do you want to combine classics and abstract art? Modern and retro? Love everything associated with the 1940's? Want a solid roomy design, but don't have much room? No problem! For them, there are no tasks too tough. Every problem succumbs to our relentless focus!
Click here for further information and other projects
Report by yodezeen.com
---