From racing superbikes to building Skoda's record-breaking Bonneville Octavia, Ricky Elder works at the cutting edge of performance. When it comes to R8 and Lamborghini engines in particular, there are probably few people who know more about the ins and outs of these complicated units than him. These days, he runs RE Performance, a specialist workshop in Swindon, England, which has turned out a few 1000+hp motors over the years. Naturally, he relies on Motul to keep these engines running.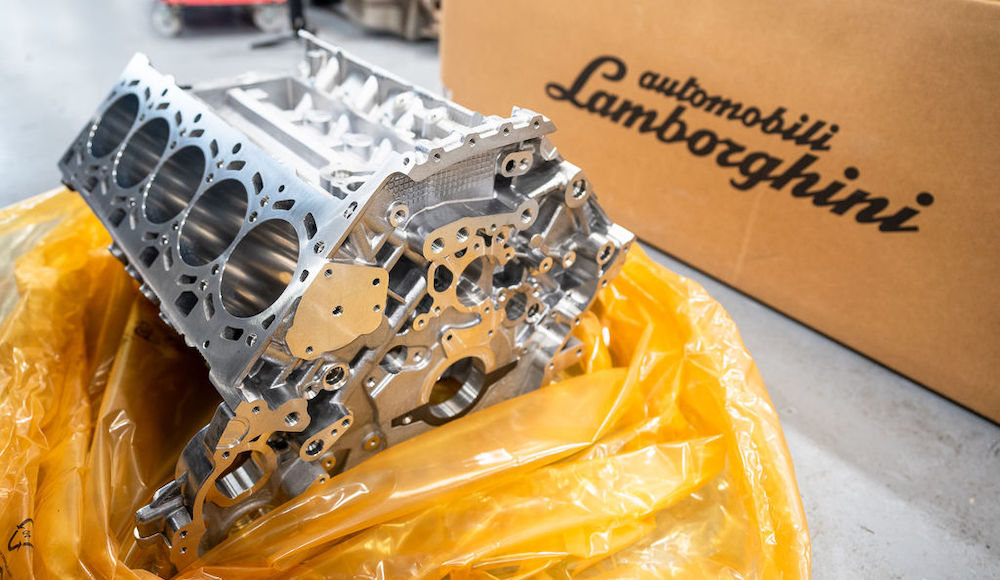 HOW DID YOU GET STARTED, RICKY?
I raced bikes from 2008 and won a national championship. I also worked for the Volkswagen Group for a number of years on engine building. I helped introduce the V10 into the UK and was the point guy there. I ended up being heavily involved in British Superbikes, supplying safety cars and so on, and was heavily involved in LMP with Audi. I also helped support Skoda in World Rally, and that led to building the Bonneville Skoda Octavia. After Bonneville, I got a little bit bored and left and took my engine building skills to go and work for an engine builder in Gloucester. We were mainly building race bike engines. But I was building V6s, V8s and V10s on the side. In 2015, I started my own place, specialising in Audi and Lamborghini V10s. If you came down here now there are 18 R8s, three Gallardos and a couple of McLarens on site.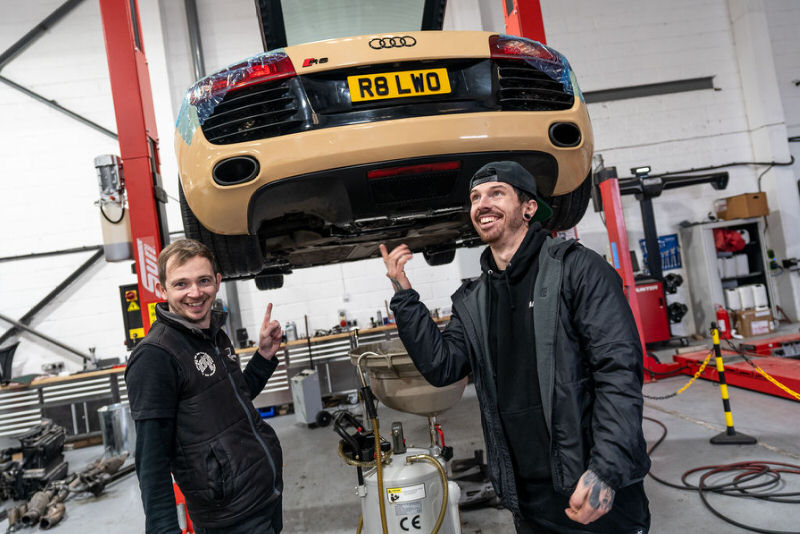 ARE ALL YOUR CUSTOMERS WANTING PERFORMANCE UPGRADES?
I would say everything from rough running, misfires or diagnostics to servicing work, too. We also get guys coming in for remaps and exhausts. And then we get people in, especially Gallardo drivers, who want engine rebuilds because the engine has failed, or they have problems like the car's using too much oil. We specialise in performance engine builds. We build our own twin-turbo kits for Lamborghinis and R8s. We build 1200hp R8s, for example, and then we build engines and gearboxes to support that. We've also got the dyno on site so we can calibrate the engine management and do car measurements. We're not a dealer, we're a little bit more specialist than that. But we still do dealer stuff. Out in the car park we've got a Gallardo ready for a full engine restoration.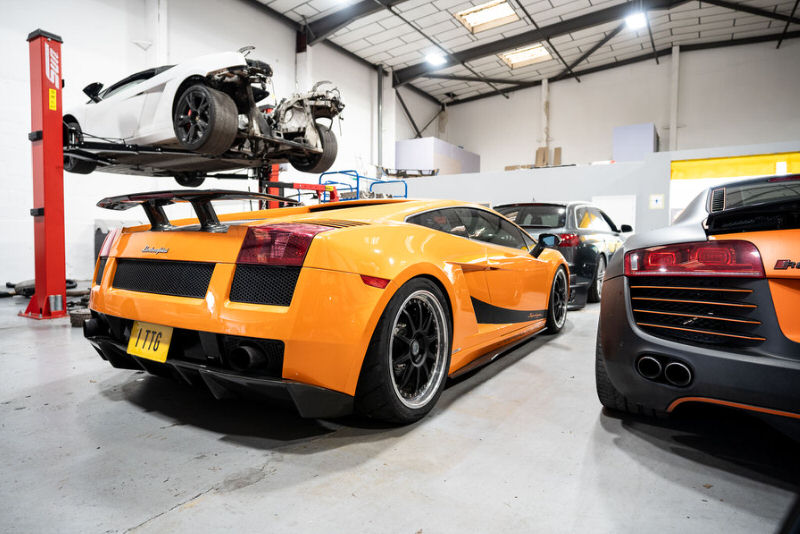 HOW DIFFICULT IS IT TO REVAMP OR PERFORMANCE ENHANCE THESE ENGINES? I GUESS WITH YOUR EXPERIENCE, YOU'VE PRETTY MUCH NAILED THE FORMULA AND KNOW WHAT WORKS AND WHAT DOESN'T?
We spend a lot of time developing what the platform can support and what the platform needs. If you come to me and say I want 1300hp on a Huracan, I can tell you what we need to do and how much that's going to cost, and then we can go anywhere in between. We can do whatever you want to do. It's like walking into a restaurant and reading the menu.
How difficult is it to revamp or performance enhance these engines? I guess with your experience, you've pretty much nailed the formula and know what works and what doesn't?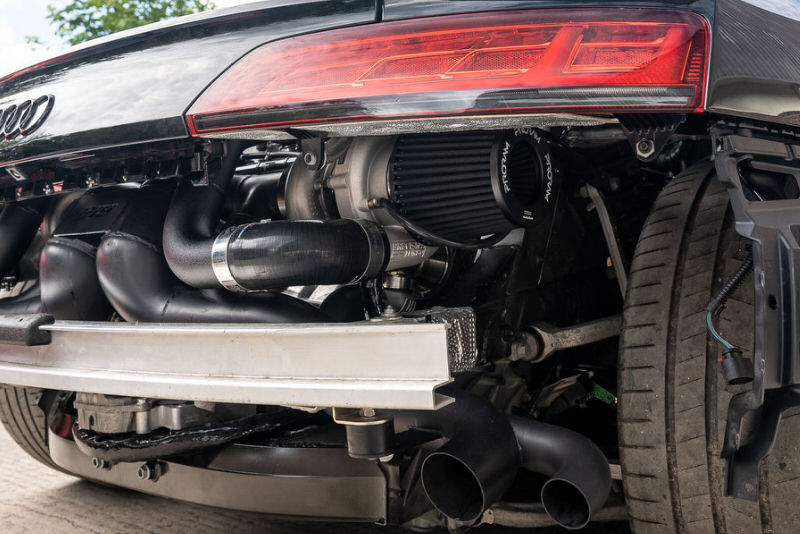 YOU'VE BEEN WORKING WITH MOTUL FOR A WHILE NOW AND USE THIS IN YOUR BUILDS. DO YOU END UP CONVERTING CUSTOMERS TO USING MOTUL?
With a twin-turbo conversion or a high-level engine build, the warranty is tied with that car coming back to us anyway. If it's a service, nine times out of 10 they're repeat customers. I think they're happy with my recommendation. From my choice of lubricants to my choice of tools, I'm not one for cutting corners. If you come into the workshop, everything I own tool-wise is Snap On. I know what I like, and I like what I know. It's all about trust.
You've been working with Motul for a while now and use this in your builds. Do you end up converting customers to using Motul?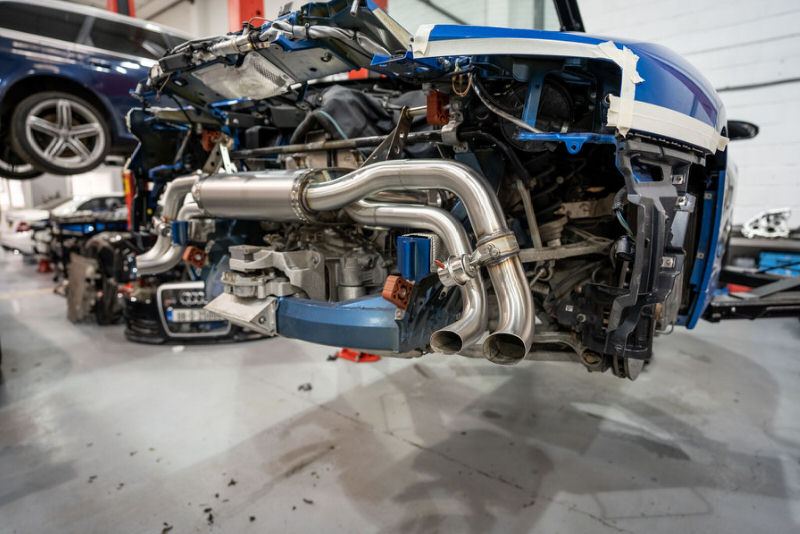 DO YOU STILL BUILD BIKE ENGINES?
I was doing a few for mates, racers who I know could represent my engines well. But other than that, I'm so busy with the car stuff, there's no point getting involved really.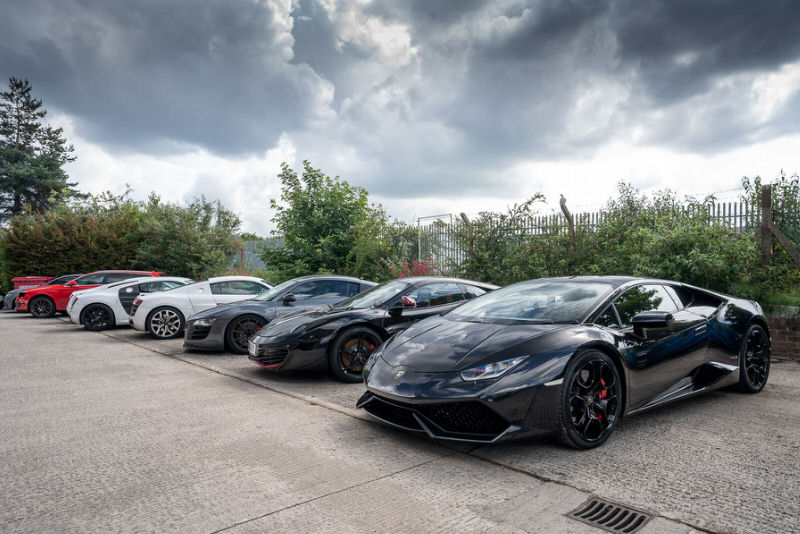 Report by motul.com