'Moments in Motorsport' is a collection of selected automotive images from the archive of Trevor Legate. Whilst at art college in the late 1960s, he began attending race meetings at circuits such as Brands Hatch and Crystal Palace, armed with a medium-format Mamiya camera borrowed from his college.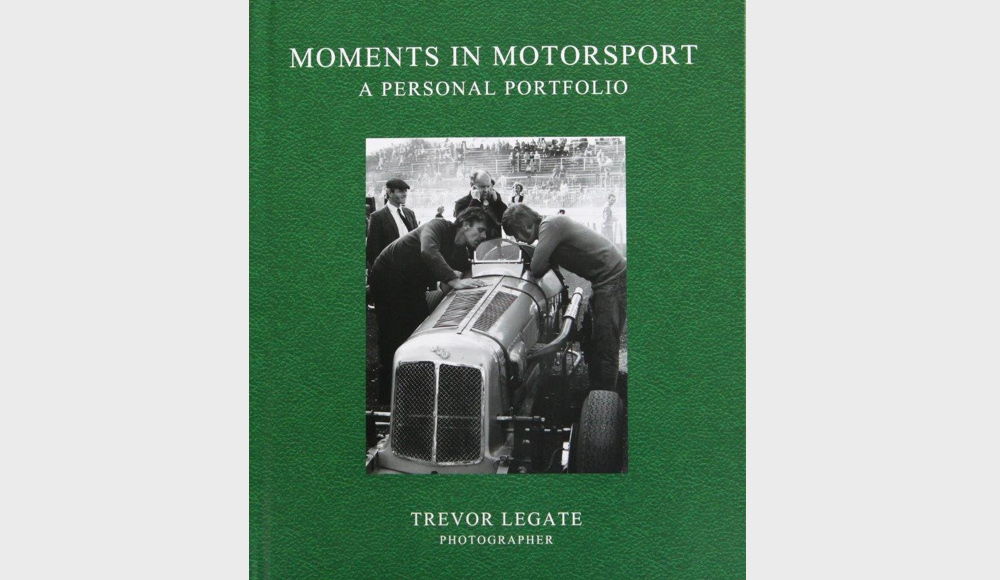 In 1968 he was employed as an advertising and industrial photographer but continued to take photographs at a wide variety of motoring events as well as competing in rallies and autotests.
The photographs within the book, mostly unpublished, date from 1967 to modern day historic races and include everything from Formula 1 to grass-roots competitions via major sportscar events, club sprints, autotests and working portraits of several famous drivers. Along the way, opportunities arose to photograph significant race cars on a one-to-one basis; many of these images have never been seen before.
The hardback book consists of 72 pages, measures 26 x 21cm and contains 110 photographs.
Its a limited edition book with only 50 copies. The book can be ordered for 60 Euros (incl. post) direct from Trevor Legate at tlegate@btinternet.com
---