Chris Hrabalek is the proud owner of the last Lotus Elise Cup 250 Final Edition ever built – complete with custom paint job and vanity plates. And he's on a mission . . .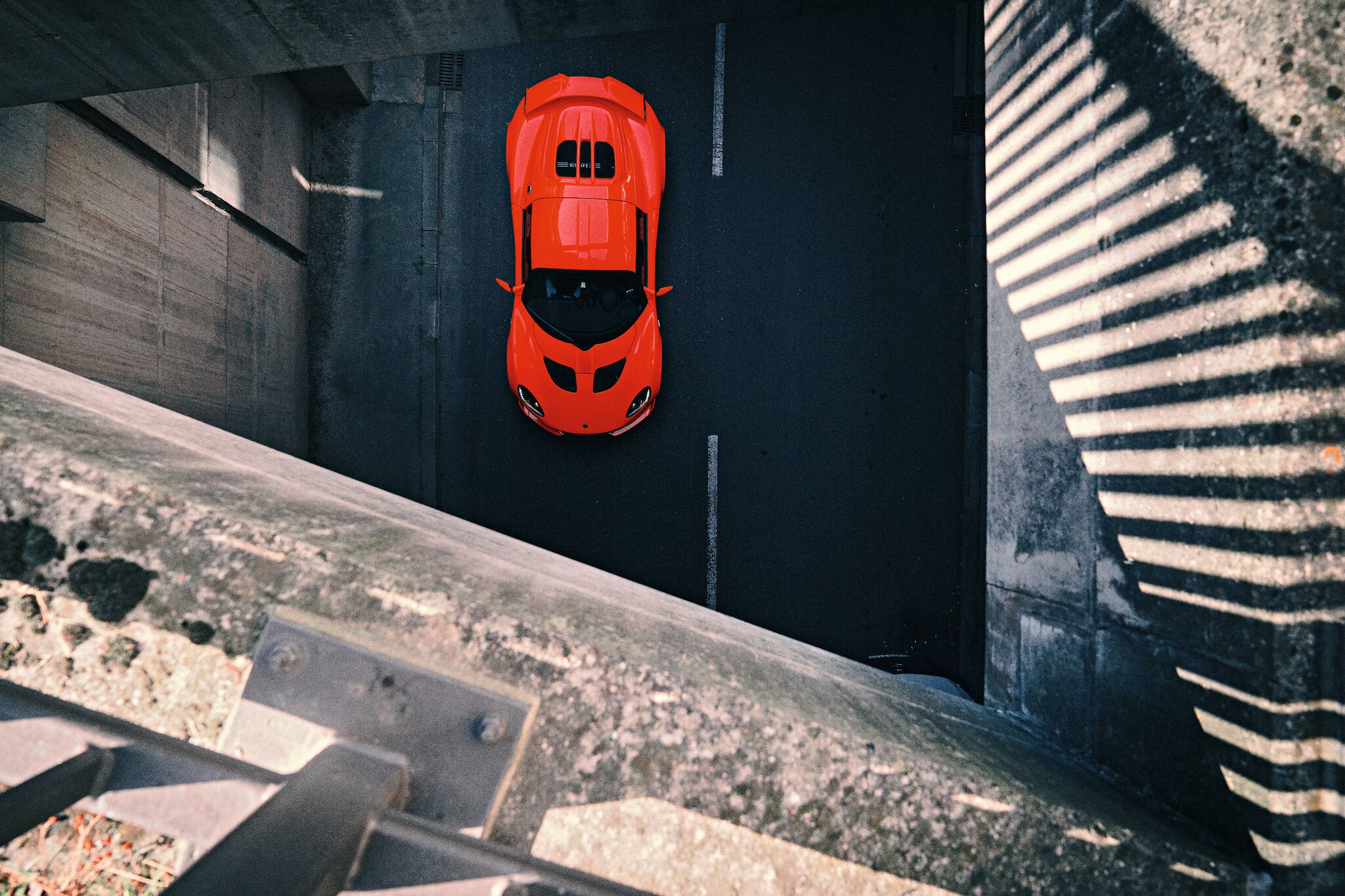 Stuttgart is not Monaco. If you want to stand out with a car here, it's still relatively easy to do with a production-run sports car from an Italian manufacturer. Even the paint job doesn't have to be anything special. The standard red at no extra charge will usually suffice for people to shoot you glances, albeit rather furtive ones. Mock coolness and a bit of envy prohibit an all too open display of admiration in most major German cities.
The Lotus Elise Cup 250 is a completely different story. Coolness or even restraint on the part of the onlookers? Forget it! Lots of upheld thumbs. Appreciation, interest, curiosity. And always the same question: "Where did you get that color?" We also wanted to know. So we met up with owner, Chris Hrabalek, to find out more.
Mr. Hrabalek, what color is that exactly?
This fluorescent color has its origins in motorsport. It has been associated with Lotus since the 1960s, when the manufacturer competed in American open-wheel racing wearing the STP livery. The color was quite unusual back then and it still is today.
But it has been used by other brands too, hasn't it?
It has. In 1971 Lancia presented its prototype of the Stratos dressed in this color. Porsche finished a prototype of the 911 Carrera 2.7 RS in the same color. That was in 1972.
The official designation is RAL 2005
It looks somewhat like the color a fire engine would have.
The official designation is RAL 2005. In Europe, private motor vehicles are not allowed to use this color. It is reserved exclusively for emergency vehicles used by the fire department, rescue services and police. This varies from country to country. The color is used for police cars in Switzerland, by the fire department in Germany and by ambulances in Austria.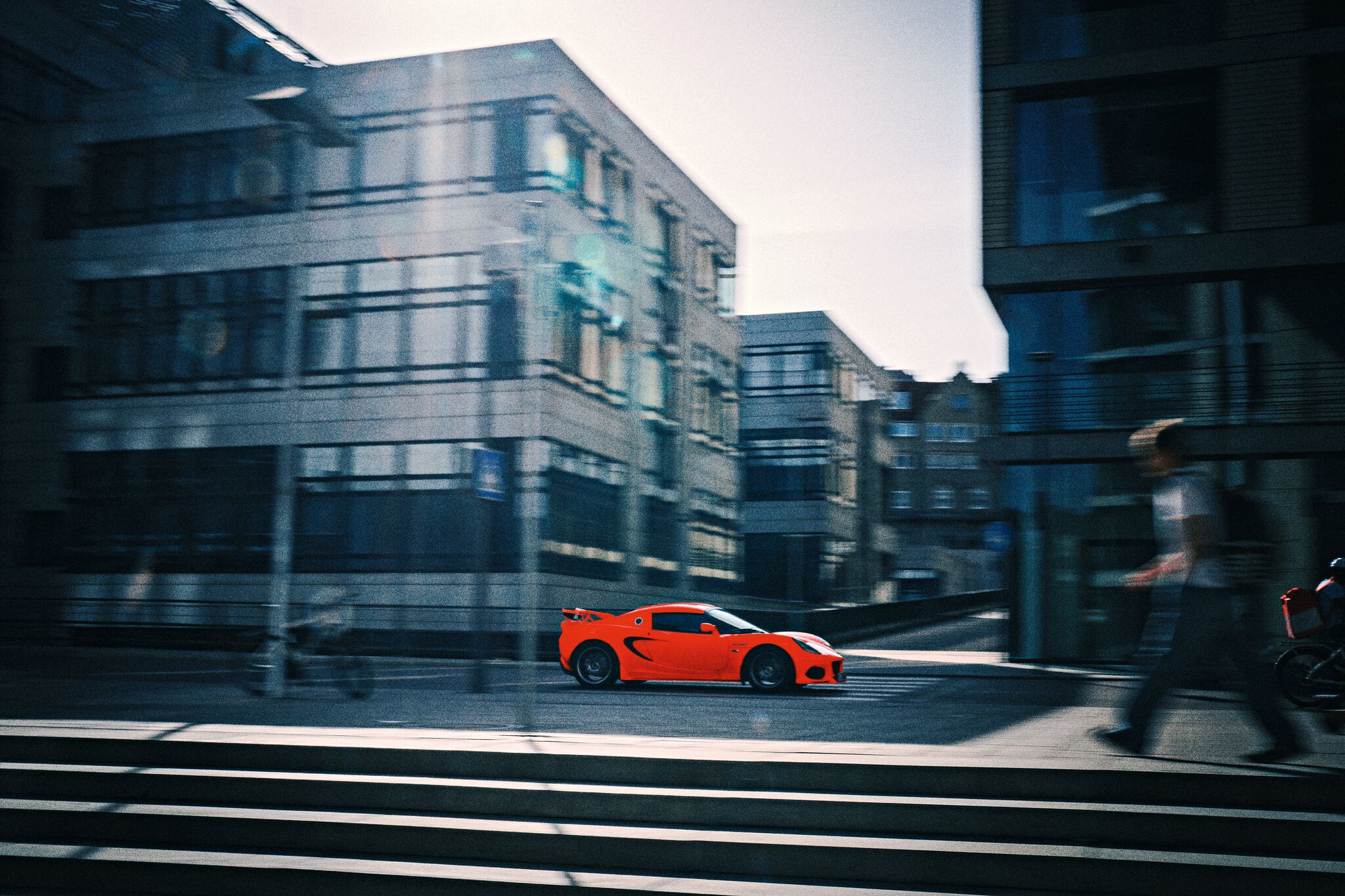 So normally you wouldn't be able to order this color from Lotus?
Yes and no. In my case, it was easier because I ordered the vehicle after Brexit. Since the UK is no longer part of the EU, it no longer falls under EU guidelines, which made the color strictly speaking legally possible. But even so, it was not that easy to convince Lotus to deliver a car in that color. I sent Matt Windle, the Lotus CEO, emails for something like a year, constantly asking for permission to have this color precisely because it is so closely linked to the brand's motorsport history.
What was the problem?
In part the manufacturer's guidelines for quality. The color is extremely unstable, meaning it is not very resistant to UV radiation, for example.
How were you able to convince Lotus to give you the color anyway?
It was quite simple, really. "Matt," I said, "don't you think that the last Elise built should leave Lotus with a glow?" I further backed up my argument by making the comparison to designer furniture, like an Eames Lounge Chair, which also changes with time. The leather looks different ten years later than on the first day. But that doesn't make the chair any less desirable. On the contrary. I would argue that with design classics like the Eames or a Barcelona chair an original is much more desirable than a new edition or a current collection. And the patina on an armchair like that is comparable to that of an automobile. We are now living in a world where people cultivate a certain mileage or kilometer cult – they pick up their cars and put them in a museum. I want to do things differently. I believe that a car has to be driven. And when you drive it, you'll end up with a scar or two. There's no avoiding some minor stone chips and you can't keep the color from fading. That's life. Every little thing is part of the story. The car is a living work of art.
And you let it age naturally?
I do. Of course, I took precautions to slow the aging process. First, Lotus finished the car with an extreme amount of UV blocker in the clear coat, much more than was common in the 1960s. A protective film was then applied by Topaz Detailing to give the Lotus additional UV protection. Those were my basic requirements for the car.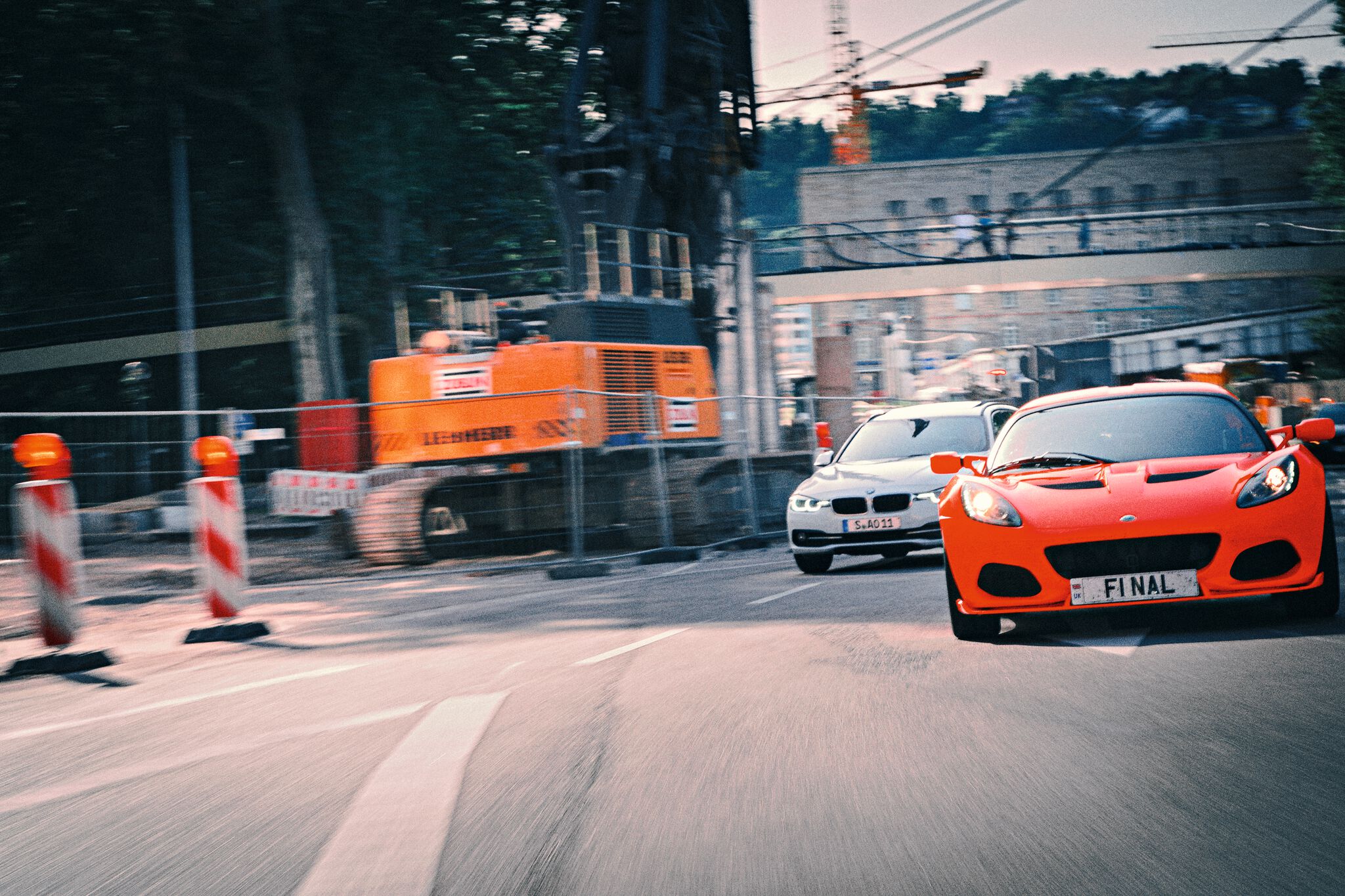 The perfect sunscreen?
Something like that. Just the other day, however, I compared the original color samples from Lotus with the color on the rear spoiler, and you can already see how it has changed after just a few weeks. It is already a bit faded and more yellowish. We could also see this on the old fire truck during the photo shoot, where the color has partially faded towards white. So it changes from orange to yellow and then eventually becomes white. But I find that all very harmonious. As the car is more or less evenly exposed to the sun's rays, it doesn't form a checkerboard pattern.
When did you pick up the car?
On February 28. I recently took it to the 10,000-mile service. But because I arrived with fifty-five miles to go, I thought I'd go get another coffee in the neighboring town, and when I came back to the mechanic's it had 9,999 miles on the clock. I wanted to take a picture, so I drove around the block two more times to get exactly 10,000 on the odometer. Actually, you could say I got the car on April 29 – which is my birthday, by the way – because it was still getting the paint protection before that.
Where all have you been with the car in these ten weeks?
I traveled across ten countries: France, Belgium, the Netherlands, Germany, Italy, Switzerland, Austria, Spain, Monaco – and England, of course. So the car has been to just about every country in western Europe.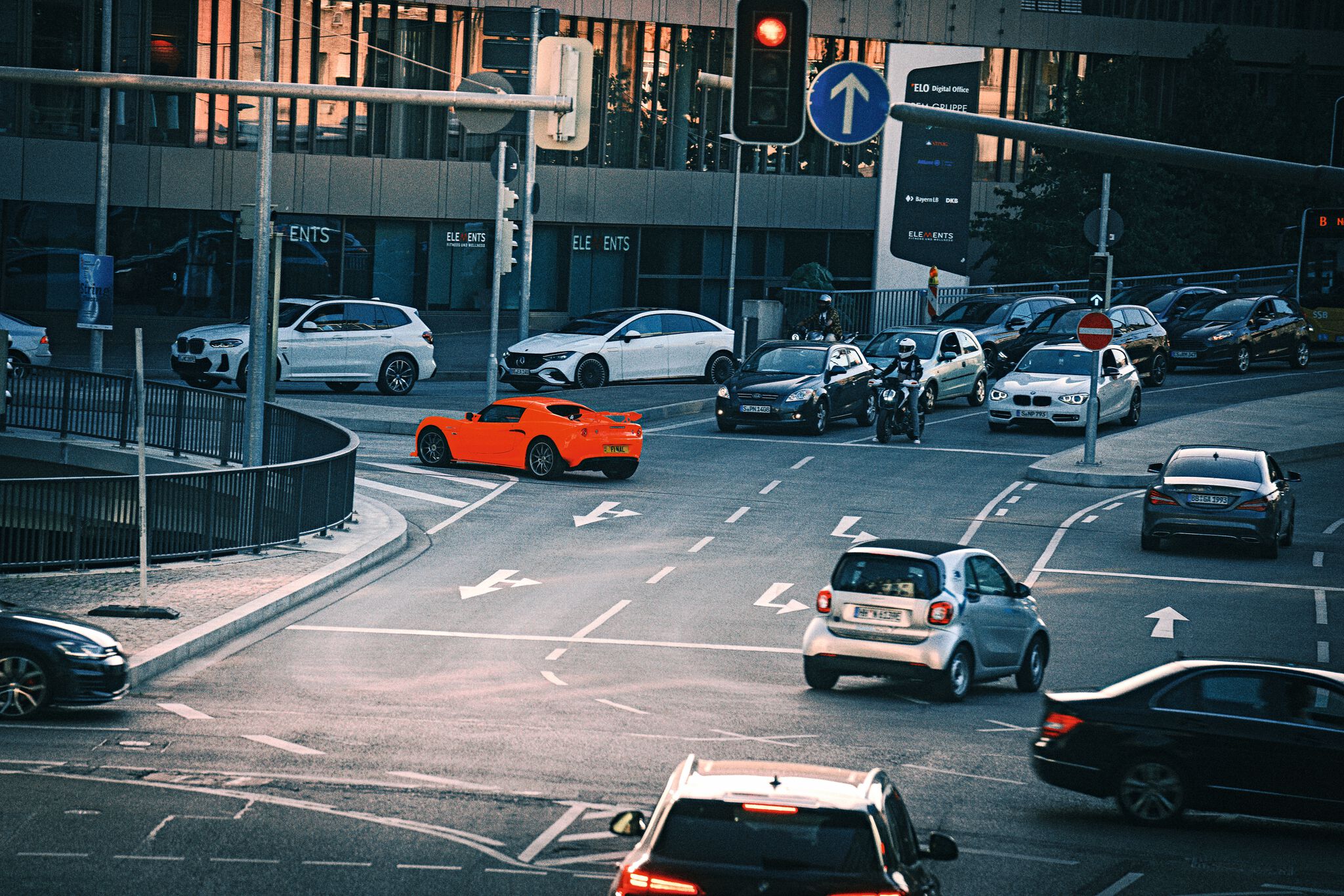 Why is the color such a great match for the car?
I think the color fits very well not only from a historical point of view, but also because the car is so subdued. The English call it a "humble automobile". Nothing about it is unnecessarily pompous. It is much lighter than is usual nowadays, weighing just around 900 kilograms. It also has a small engine with a displacement of 1.8 liters and 250 hp. Compared to the hundreds of horsepower we are used to from today's sedans and especially from super sports cars in the range beyond 700 hp, this seems almost underpowered at first. But in ­combination with the very low weight, this car is the ultimate in fun, everything is there for pure driving pleasure. Together with the color, which is very eccentric, very extroverted, very eclectic, this creates a sort of harmony. I noticed this in Monaco in particular. In Monaco, you can find supercars and hypercars parked outside of almost any hotel and café. It was really interesting to see how much attention this little car got with its paint job.
What kind of reactions did you get?
The car attracted quite some crowds. I hadn't expected that. Looking back, that makes perfect sense – in a place where you can see one Ferrari after another, people will grow accustomed to that sight at some point. And then, suddenly, this flashy little automobile comes around the corner. Of course, that grabs people's attention. It doesn't matter at all whether it's a woman, a man, young, old – everyone felt attracted to this car and was excited by it. It's almost surreal. And at dusk, when the light is softer and the colors of the other cars are more faded, the RAL 2005 is still extremely radiant. It looks as if every scene has been photoshopped, all the colors reduced – except for the Lotus, which continues to glow. That is a truly fascinating sight.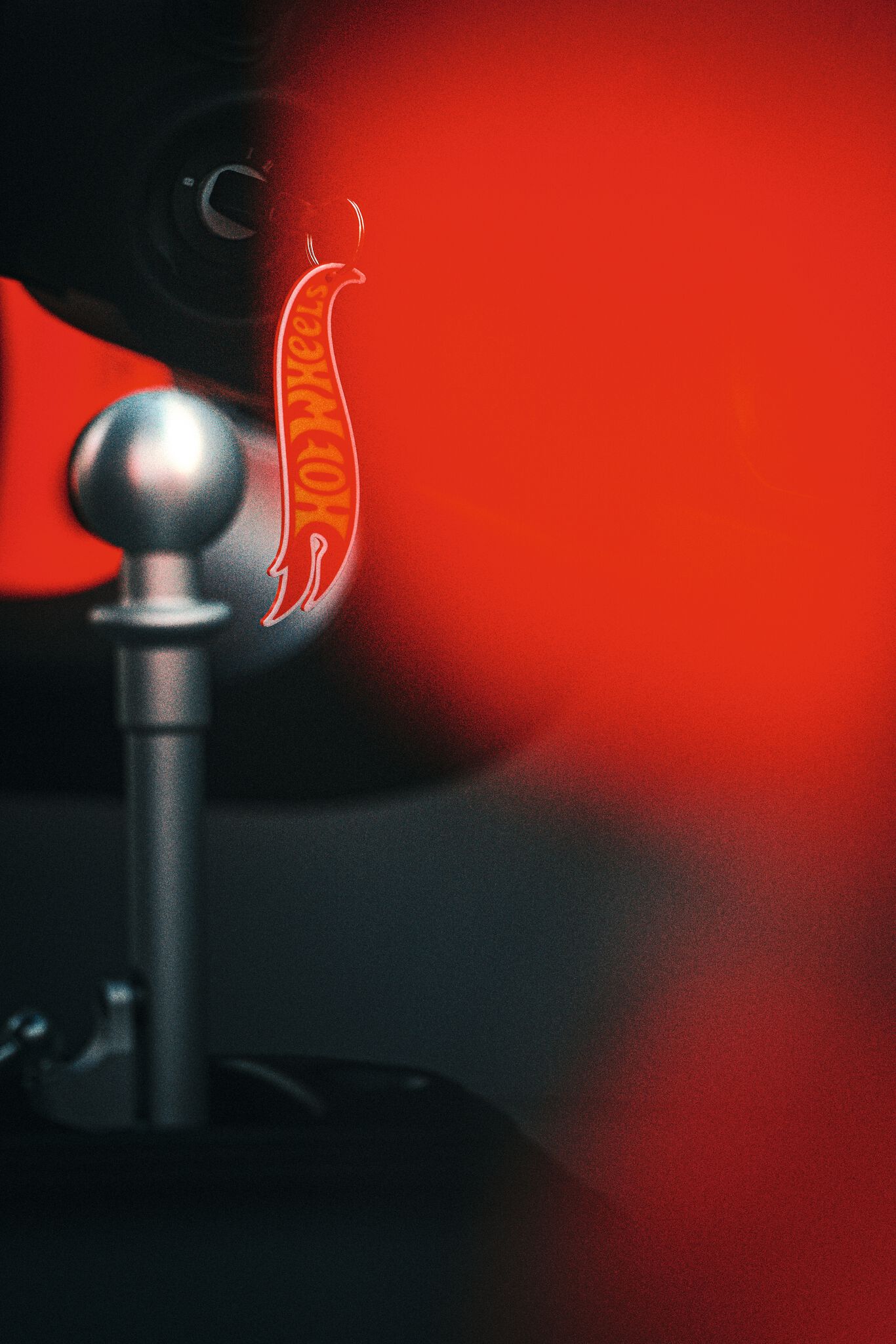 You have an interesting license plate. It's personalized, and all it says is "FINAL". What's that all about?
Getting the plate was really very difficult, but I think it is totally fitting for this car. After all, this is the last Lotus Elise Cup 250 Final Edition that rolled off the production line. On my trip through Europe, I noticed how people were taking photos and video of the car everywhere I went. Later I would see that on social media – and people didn't just post pictures of the car; they were also focusing on the license plate. It's like the icing on the cake.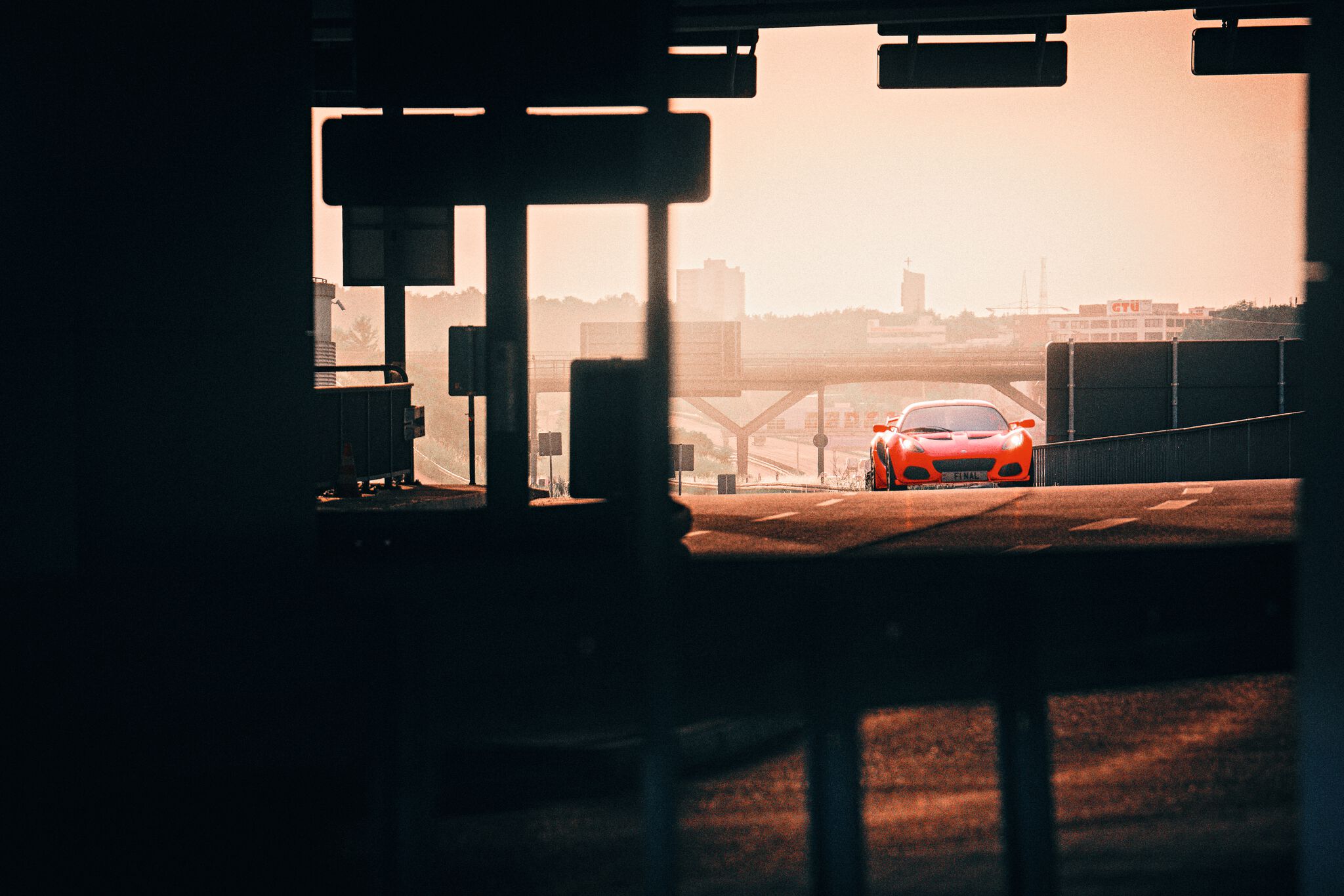 It sounds a bit as if you were on a mission.
It's not entirely incorrect to put it that way. I simply want to show that you don't have to spend hundreds of thousands or even millions of euros on a car to get something special. That is important to me. I didn't get a single negative reaction to the car. Despite the fact that this color is bound to polarize opinion. But everybody smiles when they see it. That's a beautiful feeling. There's no resentment, no envy. It's important for me to show that you can make a statement with a small, humble automobile, even in a place like Monaco. The third and perhaps most important point is to create awareness for the fact that yesterday's vehicles, cars with a classic combustion engine, still have a raison d'être today and will perhaps continue to have one even tomorrow. Maybe in connection with synthetic fuels. I like to compare combustion engine cars with horses. Nobody rides a horse to work these days, but that doesn't mean you can't own a horse. I think every trend has a countertrend, and I would like to see an accepted coexistence with modern mobility, in part because the internal combustion engine has had a tremendous influence on the development of society and therefore has an enormous cultural significance.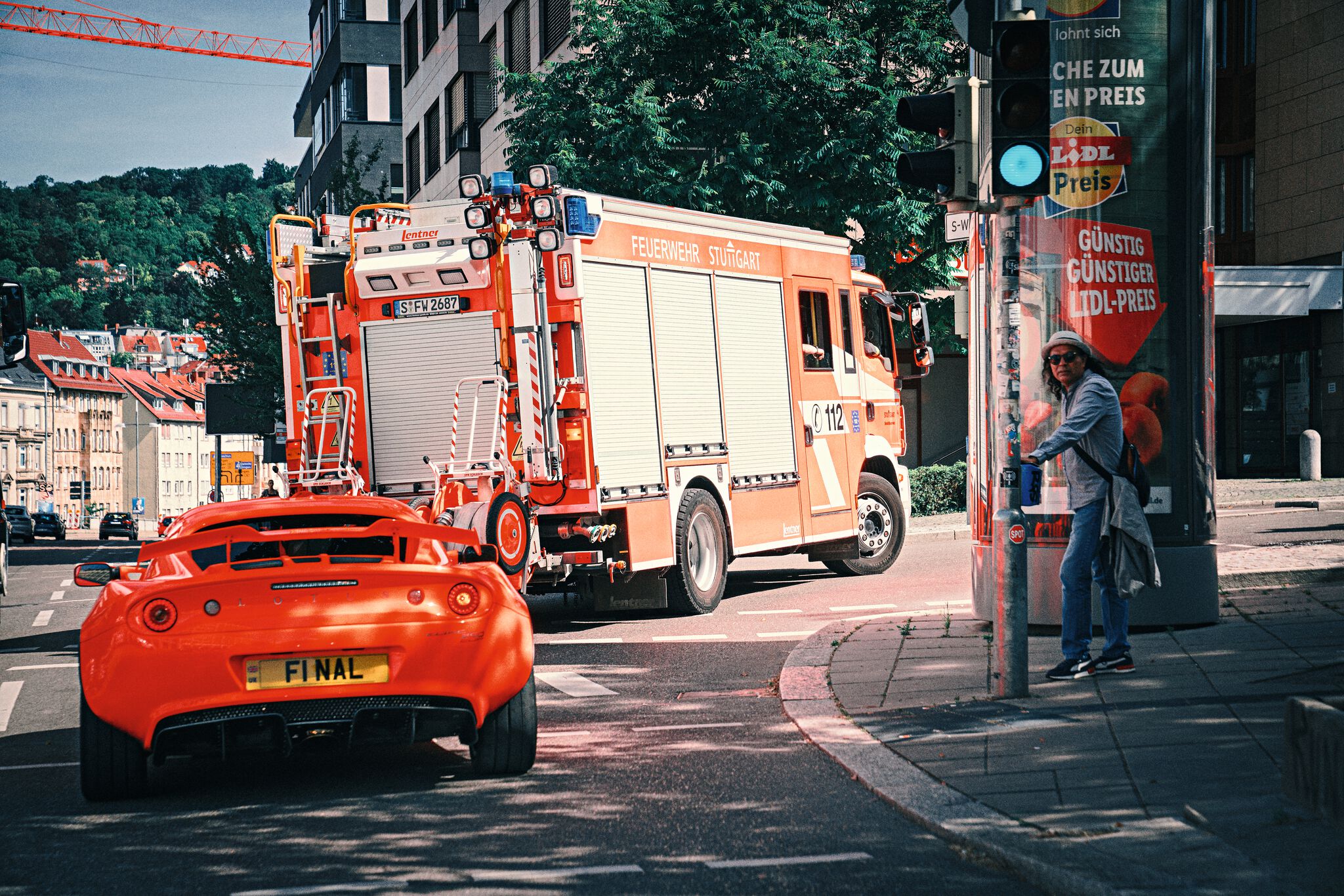 Like the mechanical watch.
Exactly. There, too, the introduction of the quartz watch brought about a sort of paradigm shift. Perhaps quartz watches show the time more accurately, but the appreciation for a mechanical, handcrafted watch that is passed down from generation to generation is an example of what might happen with the classic combustion engine car. Electric mobility may be the future, the acceleration may be better, the efficiency higher. But the appreciation for a car fueled by an internal combustion engine, which you have to steer, shift and drive yourself, is something we should protect as a cultural asset. And for me, that is best conveyed in a car as pure and reduced as the Lotus Elise.
Interview: Michael Köckritz
Photos: Matthias Mederer · ramp.pictures
ramp #58
As a high-impact multimedia brand that takes an all-encompassing, end-to-end approach to publishing, ramp is an absolutely authentic expression of quality, integrity and excellence. Its trailblazing luxury magazines, recognized with numerous awards over the past 15 years, have been celebrated for their cool and unconventional, not to mention inspiring and pioneering style, since day one.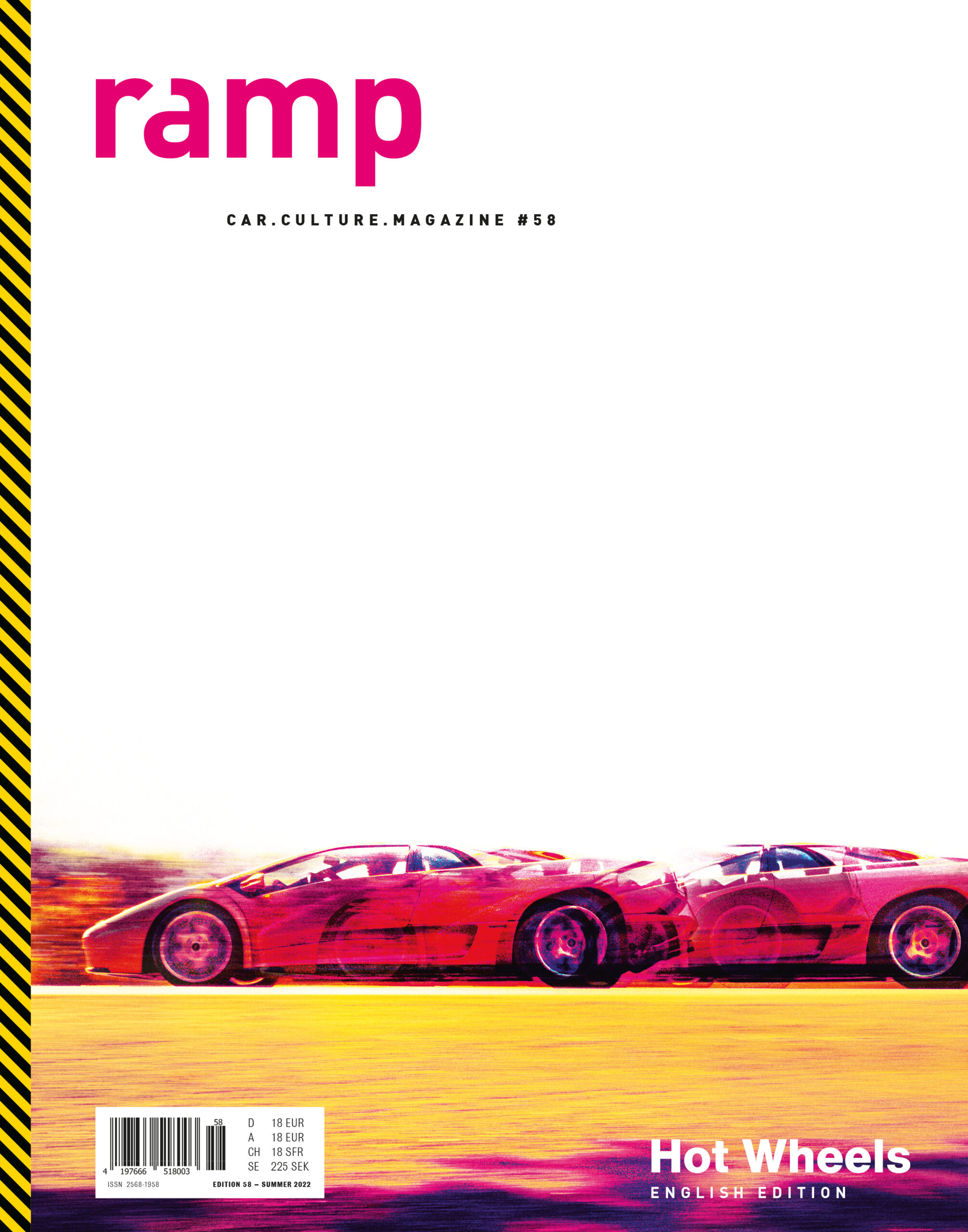 ramp, the lavish and beautifully designed coffee table magazine, celebrates the enthusiasm for cars and driving in a passionately subjective, personalized fashion.
Immediate, authentic, intense. Fresh perspectives, avant-garde imagery, with a fine feeling for nuances and the right dramaturgical mix. Always new, always stimulating. Automotive passion infused with a lust for life. The automobile in new, exciting and intense contexts, precisely tailored to the relevant target group, presented in relation to music and fashion, culture and lifestyle, design and art, science and philosophy.