Grand Prix Classics is offering this Merlyn MK20 Formula Ford for sale.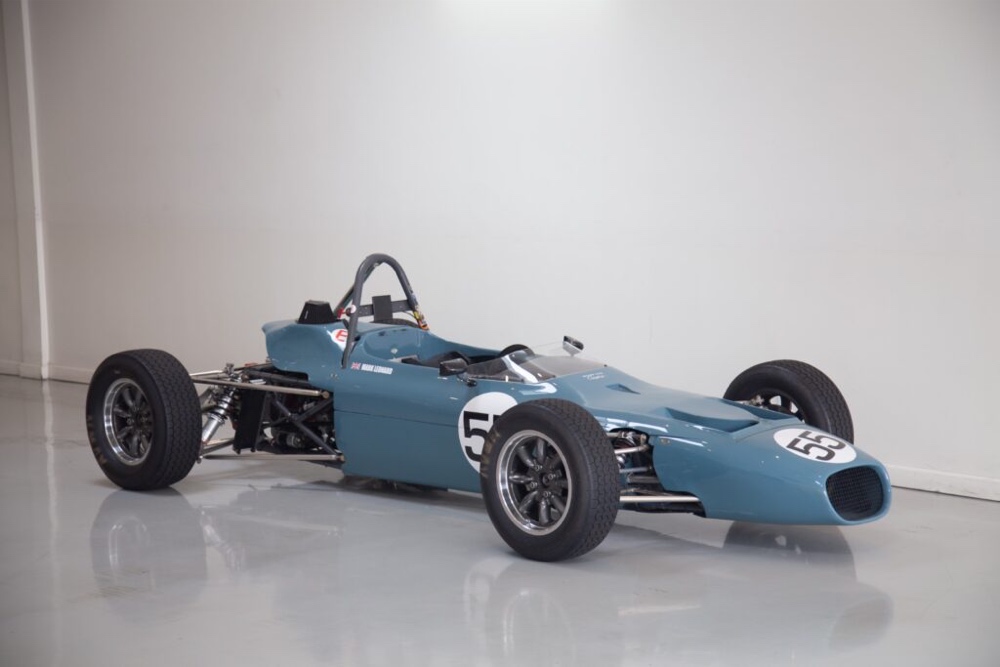 History: Colchester Racing Development (Merlyn) started in 1968 in the U.K. the first cars the MKII and MKIIA won one of the British Formula Ford Championships in 1968-1969-1970. Then in 1971, 1972, 1973, 1974 with the much-improved MK20 won one of the British Formula Ford Championships. In the USA the MK20 won numerous SCCA Regional Championships in 1971, 1972, 1973 and went to the runoffs. Today the MK20 is a front runner in historic Formula Ford. Winning the British Historic Formula Ford Championship. This car has a known history from new. Selling first to the Jim Russell racing school in the U.K. Then to the Andre Pilette Racing School in Belgium. Then after 3 known owners in the Netherlands it goes to Belgium and then to Mike O'Brian at Classic Team Merlyn in Silverstone U.K. There it is one of the cars run by Classic Team Merlyn acquiring numerous wins in the U.K. Historic Formula Ford Championship. Coming to the USA in 2019 where it is race prepared by Brian Garzelli of Competition Touring Cars in Sonoma Raceway. Then raced in the Crossflow Cup.
Condition: A comprehensive rebuild 2019-2020 by CTC at Sonoma Raceway at a cost of over $40,000. A complete Jay Ivey engine rebuild with Dyno Sheet along with new clutch, flywheel and exhaust headers. Gearbox rebuild by CTC. All four suspension corners, Koni aluminum adjustable shocks, rebuilt brakes, all hard lines and braided lines, wheel bearings. One of the cleanest most professionally turned out Formula Fords on the grid. Tested by Ethan Shippert at Sonoma for set up recommendations with a quick time of 1.46. enough for pole position in Crossflow Cup. A race winner with the right driver in it. One of the most rare and unique on the Grid.
Documents: A documented ownership. HSCC Historic Identity Papers. Race prep Receipts totaling over $40,000. Engine Dyno Sheet, Gearbox Rebuild Etc. Merlyn Chassis tag.
Of Note: Restored professionally as a race car should be, regardless of cost.
Click here for further information  
---
collectorscarworld is partnering with the most renowned classic car specialists and dealer-ships in the world. We always offer selected rare and sought-after collectors cars and supercars for sale and every day a special car is featured for one of our partners. The passion for classic cars is diverse, sometimes it concerns the beauty of forms that can be admired at a concours, sometimes it is the smell of rubber , old leather and gasoline at a racing event or trip in the sunset.
Or its a classic car you have great memories with or which your parents owned a longtime ago. Classic cars and supercars are an expression of the lifestyle that someone shares with other petrolheads, and which is immortal, enduring and always a lot of fun. If you are looking for a special car or need support in the evaluation and history of cars, please contact us at info@collectorscarworld.com
---