Commissioned by Louis Delling from Dresden, Germany, this Mercedes-Benz 680 S was sold through the local Daimler-Benz agent. It was fitted with a Tourer body that was most likely produced by Glaser even though a Buhne badge was later fitted to the bodywork.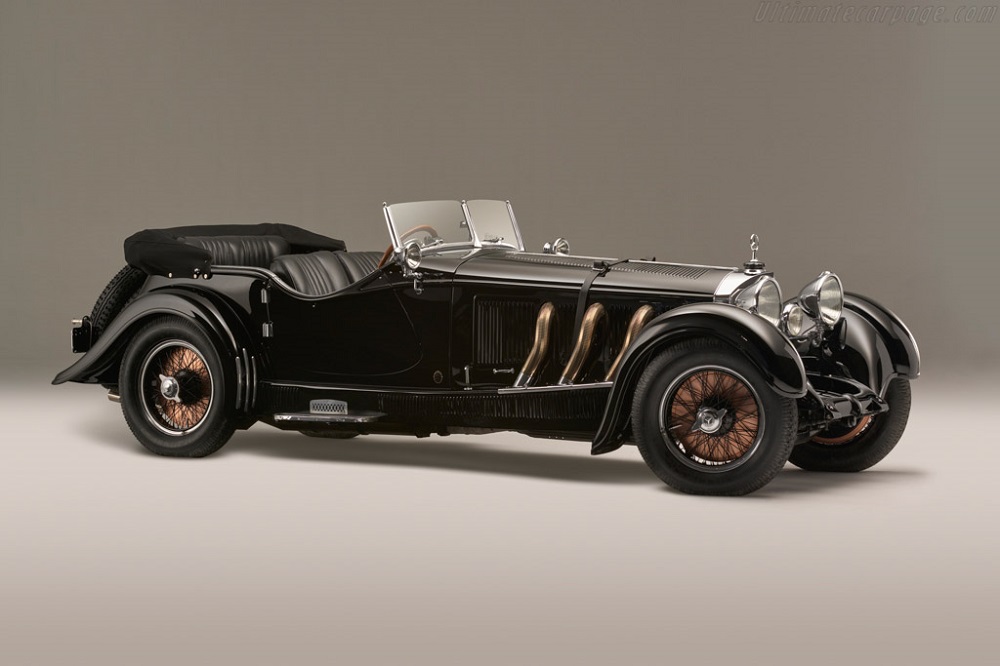 Records confirm the car was delivered to Glaser on May 30, 1928 and it does not appear that the bodywork has ever been changed. By 1935, it had already left the country and was in British hands. The car changed hands several times on the British Isles and was also re-painted white, no doubt inspired by the Mercedes-Benz competition cars of the late 1920s. In 1954, it was sold to the United States and in 1964, it was acquired by the family that would own it for the next 57 years. In 1968, it was re-painted two-tone yellow and black. It was subsequently shown at a variety of events but was also regularly used for daily drives.
Maintained by D L George Coachworks and Leydon Restorations for the last two decades, it was eventually re-painted again in 2016 to a single-hue black. Having been in the same family for 57 years, it was consigned to headline the 2021 Bonhams Quail Lodge auction. The rare opportunity to acquire this car was not missed and it found a new owner for a sale-topping $5.4 million.
If you are interested in more stories click here.
---