A 2014 McLaren P1, number 180 of the 375 examples made of the British limited-edition electric hybrid hypercar, sold for CHF 1,207,500 in yesterday's Bonhams Bonmont Sale (20 June), leading a roster of high-performance sportscars and supercars acquired by new owners in the prestigious Swiss auction.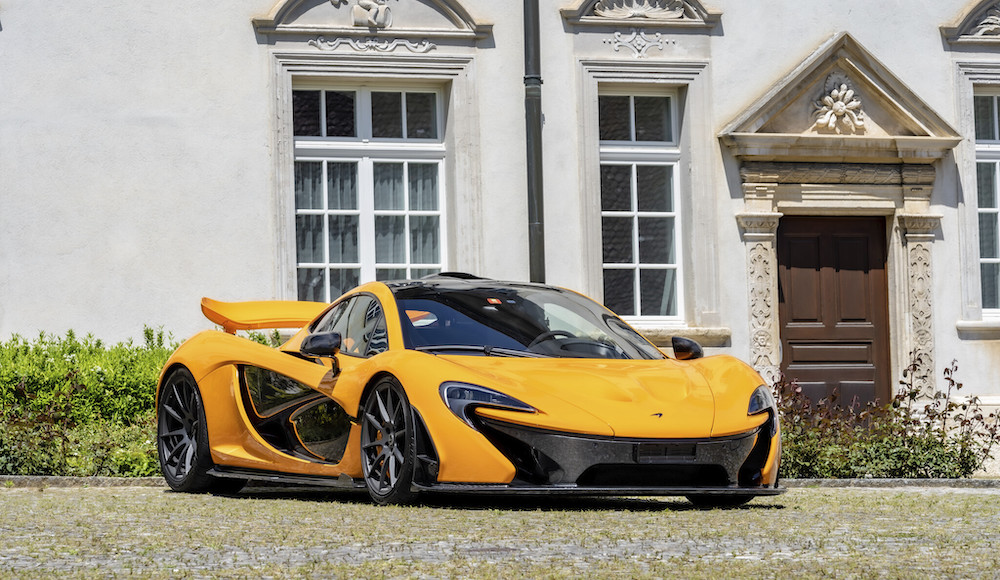 Following in its tyre tracks was a second generation 2018 Ford GT, representing the other side of the Atlantic, which made CHF 966,000 in the sale which had a 90 per cent sell-through rate.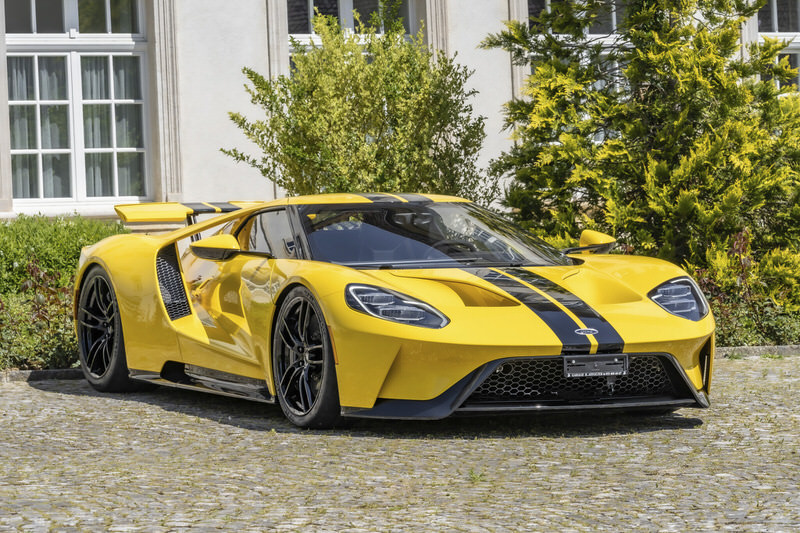 HYBRID HYPERCAR TOP LOT IN SUCCESSFUL BONMONT AUCTION WITH 90% OF LOTS SOLD
A supercar from another era took the third spot. A Roots-Supercharged 1939 Bugatti Type 57 C 'Aravis' Cabriolet, with new coachwork in the style of the 2/3-seater Aravis cabriolet by Gangloff, achieved CHF 805,000.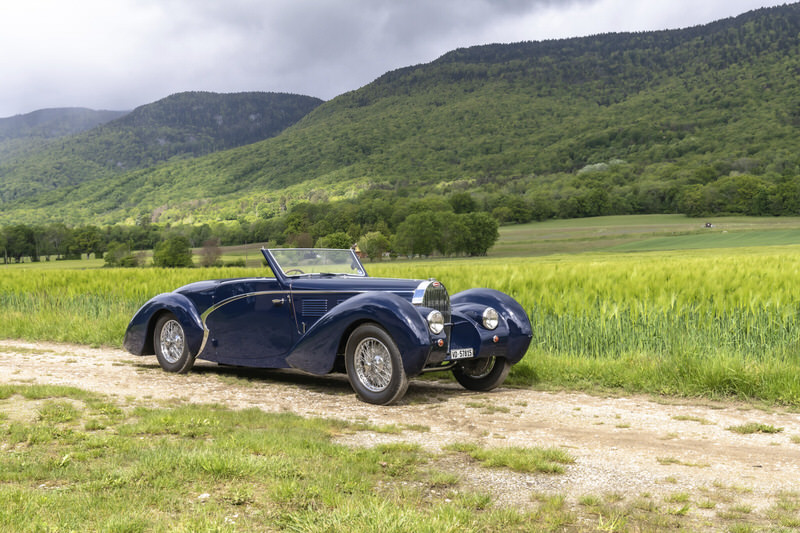 Meanwhile, AMGs proved very popular with the Swiss audience, both in the saleroom and online, with all the high-performance Mercedes offered being sold. An ultra-rare 2014 Mercedes-Benz G63 AMG 6×6 Pickup, powered by the G-63 AMG's 5.5-litre twin-turbo V-8 engine, powered through its top estimate to sell for CHF 667,000 and a 2007 Mercedes-Benz SLR McLaren "722 edition" doubled its pre-sale estimate, making CHF 460,000.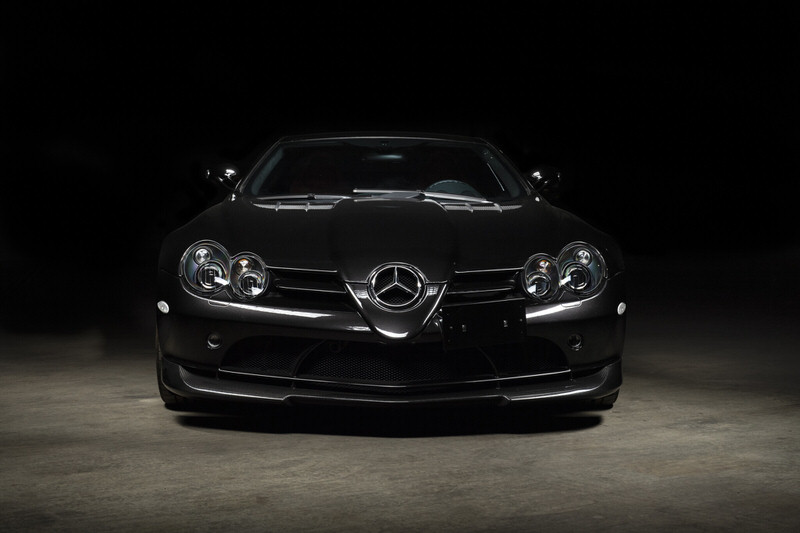 Another AMG, a 2009 Mercedes-Benz CLK 63 AMG Black Series, formerly owned by Swiss tennis great Roger Federer, was also a smash, achieving CHF 195,500. Delivered new to the former world number one tennis player, the CLK63 AMG two-door coupé was, at the time, the most powerful of the Mercedes-Benz AMG series and was one of fewer than 1000 produced.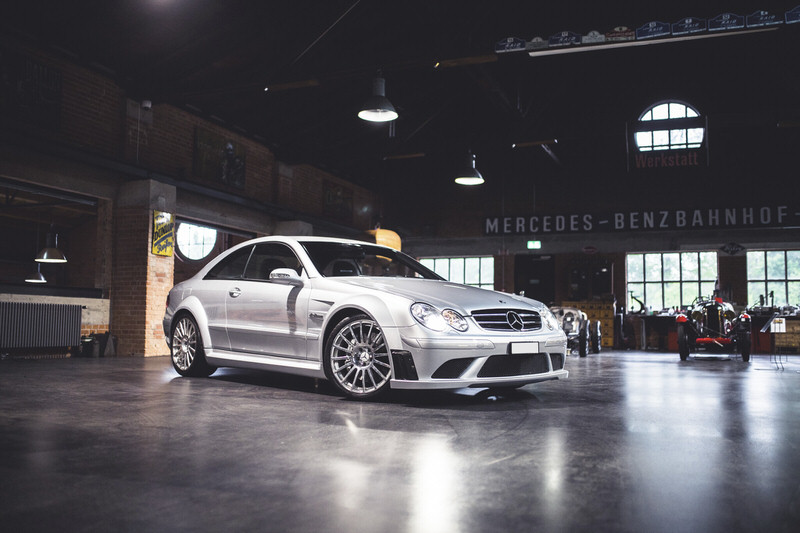 ex-Roger Federer 2009 Mercedes-Benz CLK 63 AMG Black Series, sold for CHF 195,500
Classic Aston Martins also performed well, with a 1964 DB5 Sports Saloon, finished in the classic 'James Bond' livery of Silver birch over black, topping its estimate, selling for CHF 540,500, while a later incarnation of the 'Gentleman's Express', a 1966 DB6 Vantage, also powered above its estimate, achieving CHF 304,750.
The auction was the third Bonmont Sale staged by Bonhams in Cheserex, overlooking Lake Geneva.
Paul Darvill, Bonhams European Auctions Manager, said: "We are pleased to see the return of live auction and with it strong post-lockdown interest from buyers, reflecting the strength of the collectors' car market.
This sale has again proved the appetite of the discerning Swiss market for the finest collectors' motor cars, and also demonstrates Bonhams' growing presence in continental Europe as a whole, with buyers from over a dozen countries represented."
With the close of The Bonmont Sale, the team is hosting Bonhams Summer Motoring Online, a timed online boutique sale of circa 40 motor cars, which runs for five days from 21 to 26 June.
The next live auction for the Bonhams Motoring Team will be the Festival of Speed Sale on 9 July, which features the ex-Peter Sellers, HRH Princess Margaret/Earl of Snowdon 1964 Aston Martin DB5 convertible, estimate £1,300,000 – 1,700,000.
Bonhams Motor Cars will return to the continent for The Zoute Sale on 10 October 2021.
Link to catalogue: https://www.bonhams.com/auctions/26998/