The Lone Peak Camper combines the security of a lockable waterproof topper and the living space of a rooftop tent so you can have more comfort and confidence in the wilderness. Locking Side Access Doors, Open Air tent windows, tinted windows, and a 4"x80" mattress come standard.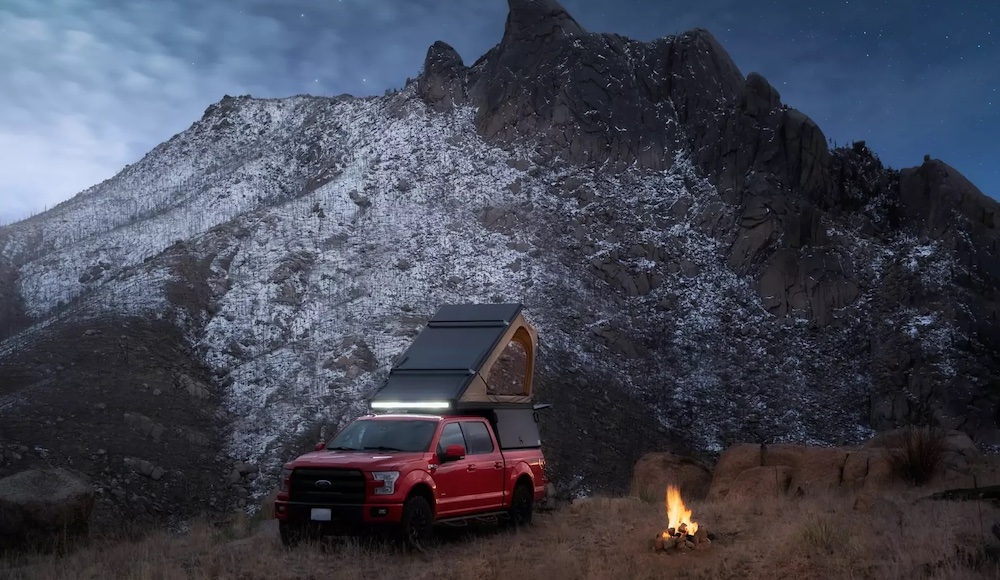 Each camper is custom made to fit your truck bed and includes bed gaskets and a fit kit to mount to your vehicle.
With 32″ of pass-through space you can stand up in your camper even with the bed deployed. When you need more room, the bed pushes out of the way using dual gas struts so you can utilize your full truck bed out of the elements.
The Rear Rain Guard increases the interior volume of the tent giving you more elbow room and sheds water so you can unzip the rear door even in bad weather. Take all of your adventures to the next level with a Lone Peak Camper on your truck.
Click here for further information
more information: lonepeakoverland.com
---