Delivering the full performance potential of the Ford GT – Together with Ford Performance, Multimatic is leveraging expertise gained from engineering, developing and racing the Ford GT, and from series production of its road-going sibling, to create a new variant. The Ford GT Mk II will enable a select number of individuals to own and experience on-track, a thrilling connection to Ford's Le Mans-winning legacy.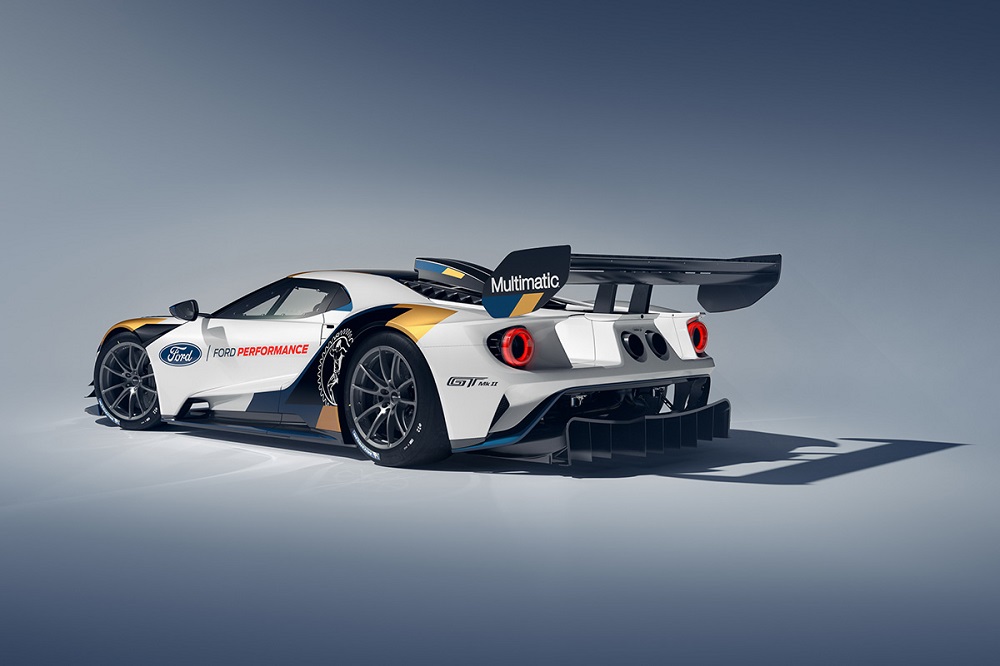 The Mk II begins life at Multimatic Niche Vehicles in Markham, Ontario, Canada, before being transferred to Multimatic Motorsports where it is hand-crafted by the same team that developed and constructed the Ford GT race car.
With liveries and select options defined in close consultation with individual clients, only 45 vehicles will be created. Deliveries will commence later in 2019.
---
Sales Inquiries
Multimatic Motorsports is the exclusive agent responsible for the sales, manufacture and support of the Ford GT Mk II. Production is limited to 45 vehicles, with a base price of $1.2 Million USD. Customers interested in purchasing a Ford GT Mk II are invited to contact Multimatic at fordgtmkii@multimatic.com.
---
Report by multimaticmotorsports.com
---