"The Leica M10-P Ghost Edition for Hodinkee is the result of a decades-long fascination with how timeless objects age, and almost evolve with time," explains Benjamin Clymer, CEO and founder of Hodinkee. Leica's philosophy of creating technologically and functionally superior products, predominantly hand-crafted by accomplished specialists, perfectly corresponds to the dedication Hodinkee's experts invest in mechanical watches and other luxury goods.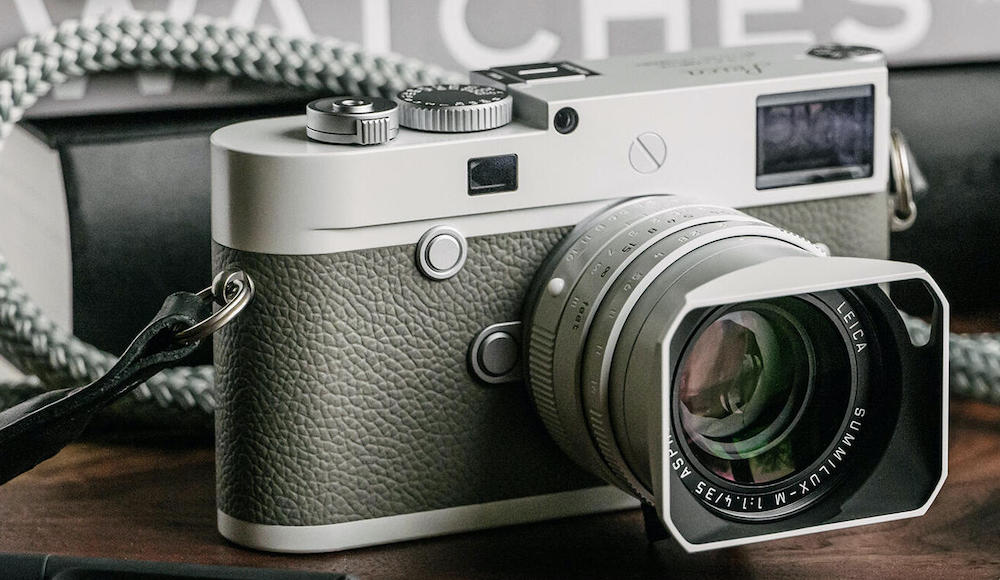 With its precise fine-mechanical components, such as the rangefinder viewfinder, the specially designed Leica M10-P – which is complemented by a Summilux-M 35 f/1.4 ASPH. in a matching finish – bears echoes of both the outer aesthetics and inner workings of a high-end mechanical wrist watch. The close connection between the two brands is further emphasized by the fact that Hodinkee have affiliated themselves with Leica on several occasions in the past.
In homage to Hodinkee, the Leica M10-P "Ghost Edition" is distinguished by a unique exterior design. The top and base plates are lacquered in a warm, matte gray. This is perfectly complemented by the concrete-gray tone of the camera's cowhide leather trim. The control buttons and dials combine a silver-chrome finish with white-inlaid engravings. Included in the special-edition set is a Summilux-M 35 f/1.4 ASPH. with a matte-gray exterior and white engravings, while the feet scale is inlaid in gray. A matching carrier strap completes the set, whose elegant design is reminiscent of the first vintage diving watch Hodinkee's CEO, Benjamin Clymer, ever acquired.
The Leica M10-P "Ghost Edition" for Hodinkee is limited to 250 units worldwide.
Click here for further information

Report by leica-camera.com
---