Competing during the Golden Age of Grand Prix Racing, René Dreyfus often found himself in the position of underdog, whether as a self-funded driver competing against cars fielded by factory-backed teams or as a Frenchman of Jewish faith racing during a time when Hitler's Nazi government was supporting the "Silver Arrows" of Mercedes-Benz and Auto Union to the tune of millions.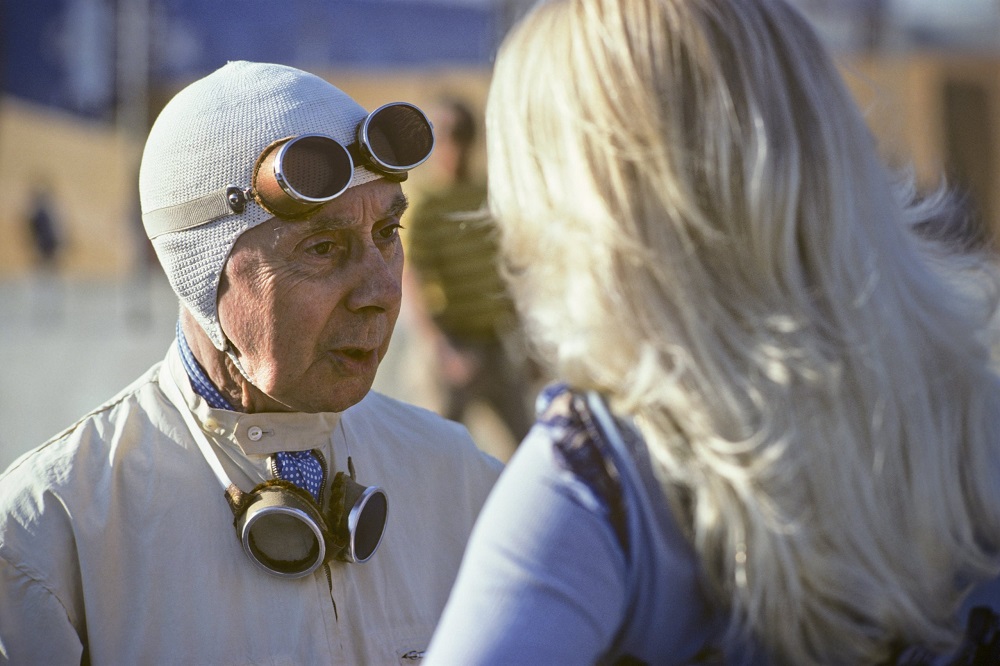 He would overcome these challenges and triumph personally as well as professionally, escaping France just ahead of the Nazi invasion only to return later to Europe as a translator for the U.S. Army in Italy. Dreyfus was born on May 6, 1905, in Nice, the middle of three children and son of a wealthy clothing merchant. Dreyfus was obsessed with automobiles at an early age and persuaded his father to allow him to race the family's 750cc Mathis. Eventually he was able to purchase a Bugatti Brescia, with which he competed with some success. From 1924–29, Dreyfus raced in a number of amateur events around the French Riviera and won five championships. His successes caught the attention of Ernest Friderich, Bugatti's sales agent for the Riviera, who hired Dreyfus and encouraged him to enter his Bugatti Type 37A in the first Monaco Grand Prix in 1929. Dreyfus won his class and placed fifth overall. It was the first professional race of his career.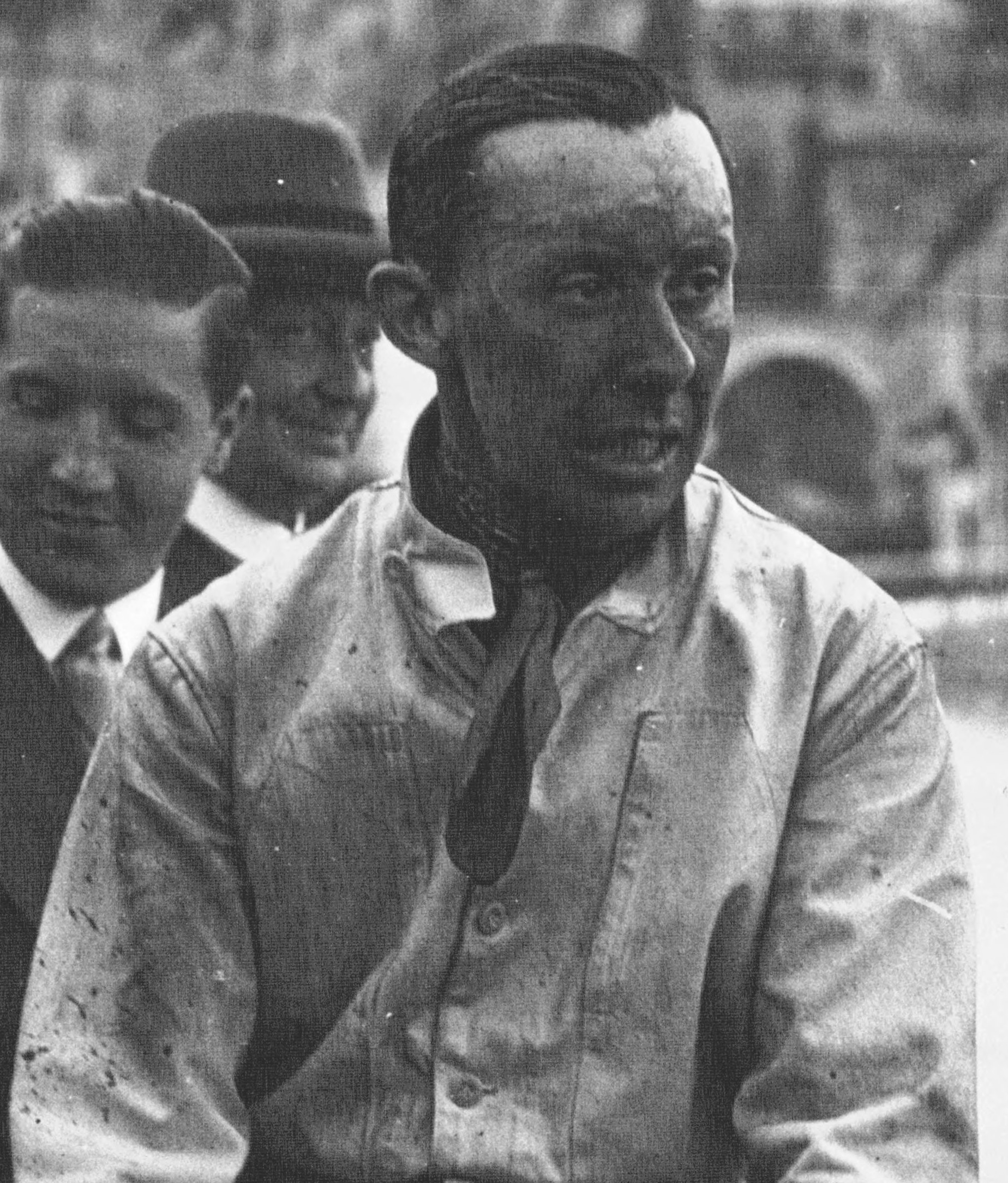 Preparing to compete in the 1930 Monaco Grand Prix with his own Bugatti Type 35B, Dreyfus realized he had only one chance against the faster cars fielded by their respective factories: avoid wasting time refueling. He placed a 30-liter fuel tank in the car's passenger seat, was able to skip refueling, and won the race by 22 seconds. Despite this and several other victories, Dreyfus was still unable to persuade Ettore Bugatti to retain his services as a driver for the Bugatti factory. Thus rebuffed, Dreyfus moved to Bologna, Italy, to race for Maserati but with no success.
Dreyfus returned to France and teamed with the legendary Louis Chiron, once more behind the wheel of a privately entered Bugatti. Although a bad crash nearly brought his career to an end, Bugatti finally hired Dreyfus to drive for his factory team. Unfortunately, the Type 59 Grand Prix car proved inconsistent; Dreyfus had only his win at the 1934 Belgian Grand Prix to show for his efforts. He left France once more for Italy, this time to race Alfa Romeos for Enzo Ferrari and his team, Scuderia Ferrari, for the 1935 and '36 seasons.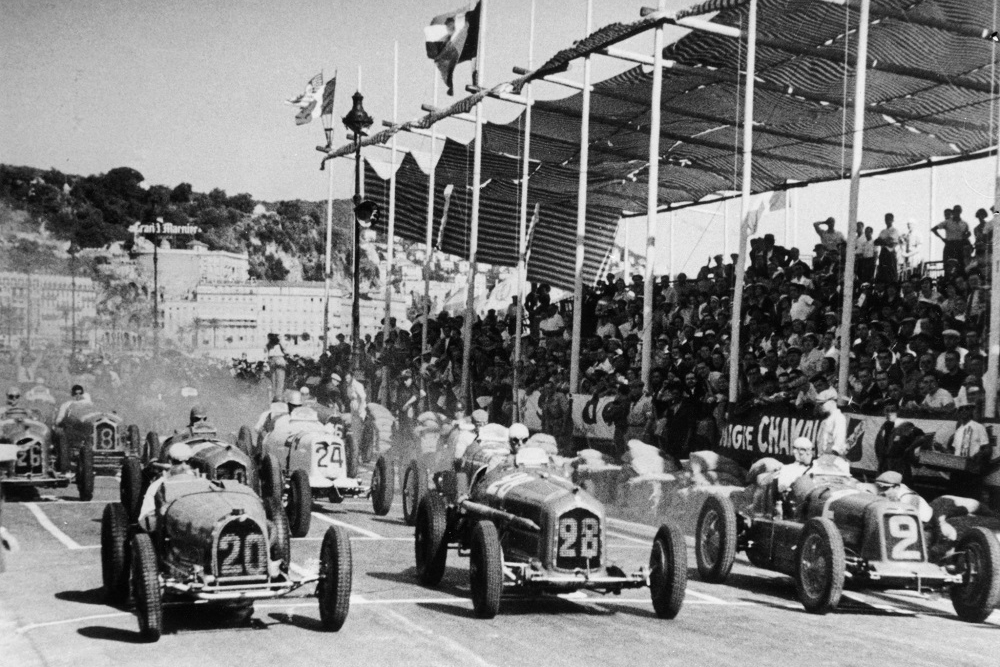 Dreyfus returned to France, where he raced with Talbot-Lago. He then joined Écurie Bleue, a racing team bankrolled by the car-crazed American heiress, Lucy O'Reilly Schell. In September 1937, Dreyfus drove a Delahaye 145, powered by a naturally aspirated V-12, to win the "Million Franc" prize, an award funded by the French government to encourage the country's automakers to build cars to compete against Germany's dominant teams of Auto Union and Mercedes-Benz. in April 1938, Dreyfus followed up this monumental feat with a victory over the faster and more powerful Mercedes-Benz W154 piloted by Rudolf Caracciola at the Pau Grand Prix in France.
After Germany invaded Poland in September 1939, Dreyfus joined the French army and served as a truck driver. He eventually was permitted to sail to the United States to reunite with O'Reilly Schell, who was fielding a team of Maserati 8CTFs at the Indianapolis 500 in May 1940. With the fall of France in June 1940, it was impossible for Dreyfus to return home. He settled instead in New York City; after the U.S. entered the war, Dreyfus joined the U.S. Army and served as an interpreter in Italy.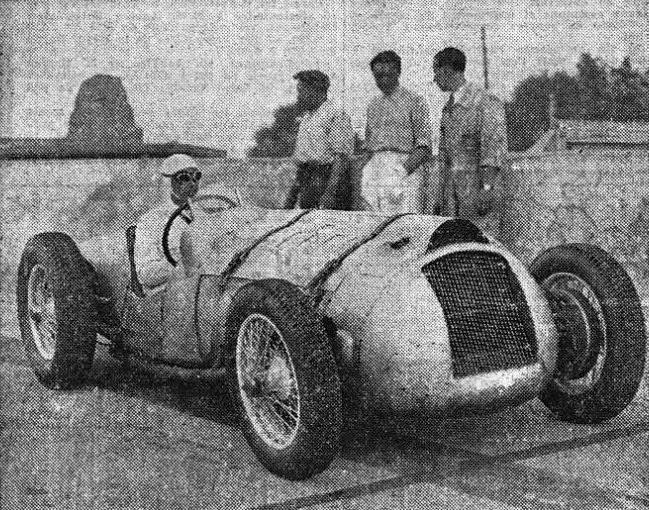 After the war, Dreyfus became an American citizen and brought his brother, Maurice, back to New York. Together, they opened a French restaurant, "Le Chanteclair," which became a sort of club house for the world's racing community. The establishment was frequented by Juan Manuel Fangio, Phil Hill, and even his old racing adversary, Caracciola, to name a few. Dreyfus continued to race intermittently, including the 1952 24 Hours of Le Mans. His last race was in 1955 at the 12 Hours of Sebring, when Stanley "Wacky" Arnolt asked him to head up his Arnolt-Bristol Racing Team. Dreyfus led the team to the Sebring Team Trophy and a 1–2–3 in class.
In 1980, he was invited back to Monaco to celebrate the 50th anniversary of his victory there. Then 75 years old, Dreyfus still insisted on driving himself across Europe to visit the sites of his racing past. At each stop, he was celebrated in a manner befitting the grand old man of racing. After watching the race at Monaco, Dreyfus was feted at a banquet; at the end of the dinner, he was called to the stage. There two cars awaited: the Bugatti with which he had won the 1930 Monaco Grand Prix, and the winner of the day's race, the Williams FW07B and its driver, Carlos Reutemann. As Dreyfus slid behind the Bugatti's wheel for the first time in a half-century, he was overcome with emotion as 50 years of history washed over him. "This was history, true," he said. "but it was the coming full circle of my life as well."
Dreyfus died on August 16, 1993 at the age of 88.
---
Report by hagerty.com
---