British Racing Motors is to revive its landmark V-16 Formula 1 car. Seven decades after the Type 15 Mk1 BRM V-16 appeared a run of three "new" cars is being built.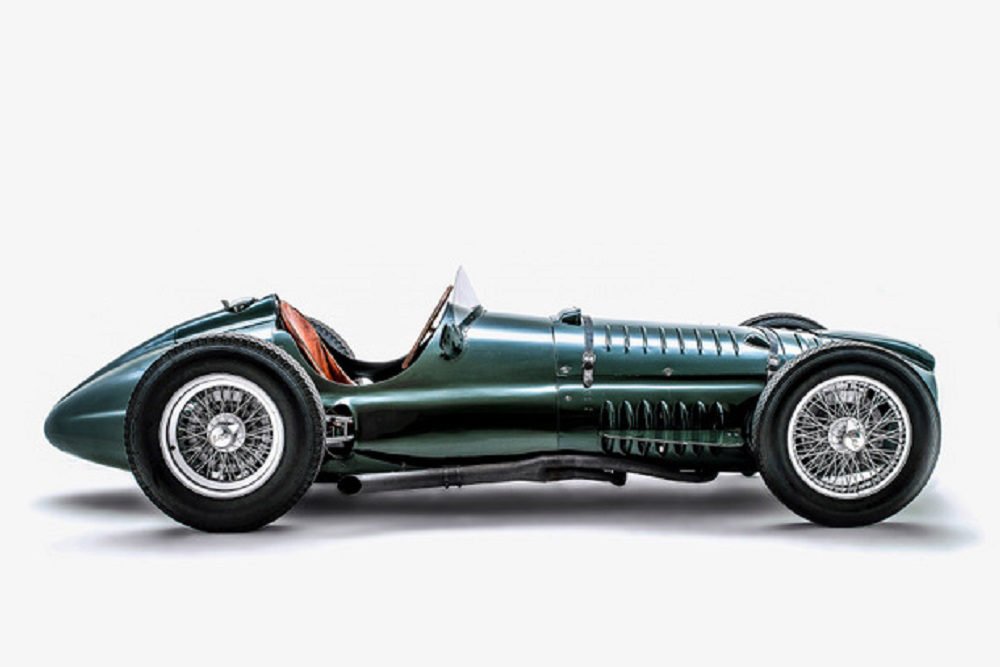 BRM founder Raymond Mays was determined to build a Grand Prix winner to champion British industry in the post-war years. More than 300 companies joined him in the venture including Lucas, Girling, and Rolls-Royce.
The centerpiece of the BRM car was its astounding V-16 engine. Only 1.5 liters in capacity, it used twin superchargers developed by Rolls-Royce from its Merlin aero engines. Revving to 12,000 rpm the engine produced an insane 600 hp.
The chassis bore a striking resemblance to the dominant pre-war Mercedes and Auto Unions, thanks to post-war access to their designs (to the winner the spoils). The basic ladder chassis featured trailing arm front suspension and a de Dion rear end. One innovation was the fitting of oleo-pneumatic struts instead of coil springs and dampers. The steering was by recirculating ball, despite calls from drivers to fit a rack and pinion unit. The brakes were Girling drums, but in 1951 discs were fitted, which was a Formula 1 first.
The BRM sounded spectacular and was certainly fast, but reliable it was not. After a demonstration run at Silverstone, two cars were entered in the International Trophy of 1950. Only one car started, and it immediately broke a drive shaft. At Goodwood they faired better, with Reg Parnell taking the Woodcote Cup and the Formula 1 Goodwood Trophy.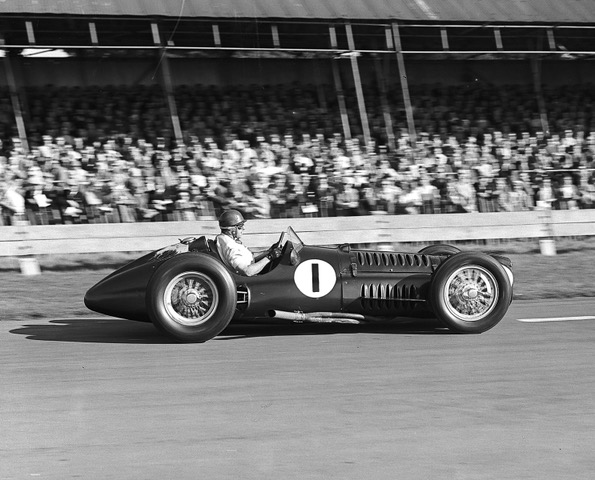 The cars continued to compete until 1953 with legends Juan Manuel Fangio and Jose Froilan Gonzalez even taking the wheel, but results were patchy at best. Stirling Moss described the BRM as "without doubt the worst car I ever raced. It was a disgrace."
Nonetheless there is huge nostalgia behind this British racing white elephant. Only one car remained in a museum, until restoration specialists Hall and Hall (already busy recreating Vanwall Formula 1 cars) agreed to build three more.
Driven by Simon, Paul and Nick Owen, whose grandfather Sir Alfred Owen was BRM team manager, the project came together after the discovery that three chassis had been allocated and never constructed. Now using some 20,000 original drawings, Hall and Hall are recreating the cars. The first will go to John Owen, Sir Alfred's son.
"Growing up, I was very aware of the old man's passion for the BRM [V-16], especially the sound it made," said Simon Owen. "Like most of my generation, I never had the privilege of hearing it race in anger but now we are all very keen to change that and bring the BRM experience to a new generations of fans. We are in a unique position to sanction the build of additional cars using these original chassis numbers, and it became our mission to make it happen."
The new BRMs will meet F.I.A. historic racing standards, so the world will hear the scream of the supercharged V-16 engine once again in in 2021.
---
Report by Nik Berg for hagerty.com
Photos by BRM
---