Produced in collaboration with EON Productions and The Ian Fleming® Foundation, Bond in Motion is the first official exhibition in the United States to feature original vehicles from the James Bond film franchise. The exhibit celebrates the 60th anniversary of the 007 films, since Dr. No was released in 1962.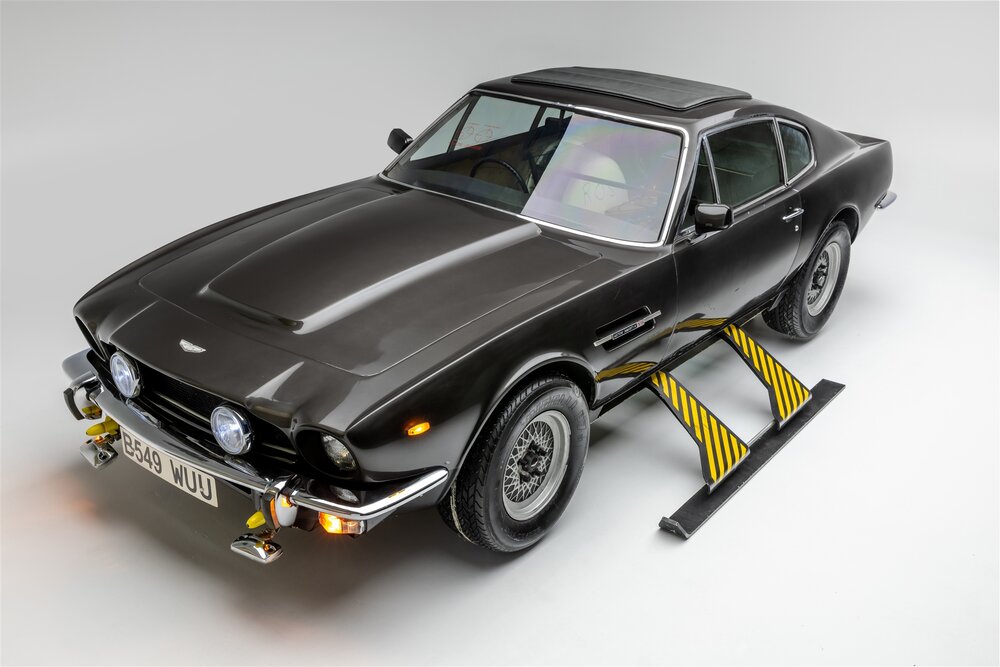 With the publication of his first spy novel, Casino Royale (1953), author and former naval intelligence officer Ian Fleming introduced the world to the enchanting exploits of James Bond, a British officer in the Secret Intelligence Service, also known as MI6. In all, Fleming would produce twelve novels and two short stories, laying the foundation for what would become a global literary and cinematic legacy.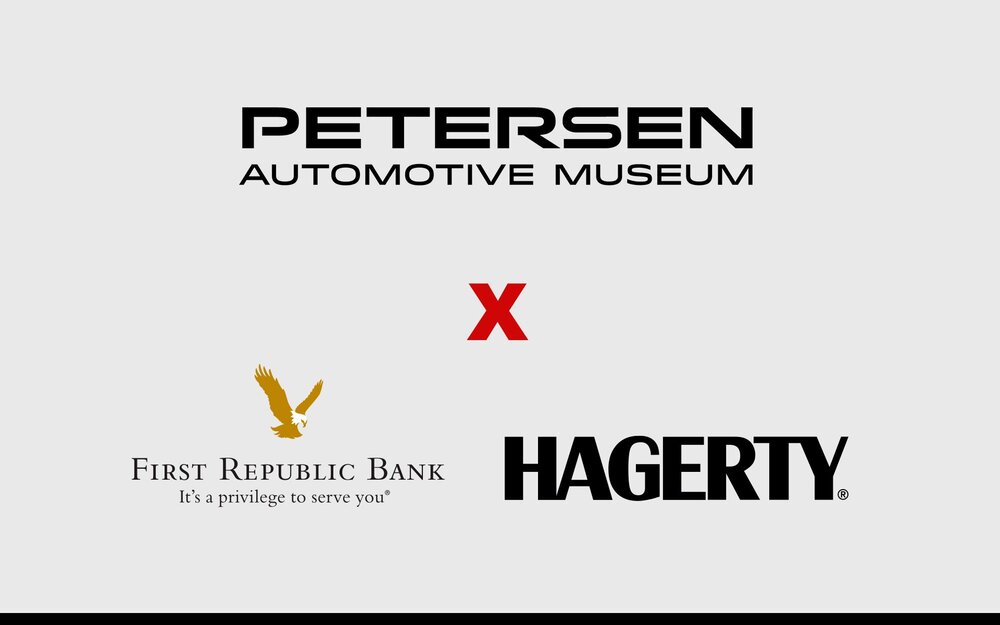 Beginning in 1962, with the movie adaptation of Fleming's sixth title, Dr. No, the exciting and dangerous world of James Bond was translated to screen, setting the tone for Bond films to come. Much like the novels on which they are based, Bond films combine the adventure of exotic locations and scheming villains with the action of death-defying stunts, and heart-pounding chases in nearly every type of vehicle imaginable. Often modified by quartermaster "Q," these vehicles, much like Bond himself, conceal their true nature until their weapons and gadgetry become important plot devices.
The Bond in Motion exhibit offers visitors a rare up-close experience of the most iconic vehicles associated with the world's most famous secret agent, 007.
---
1964 Aston Martin DB5
Used in GoldenEye (1995), Tomorrow Never Dies (1997), Skyfall (2012), Spectre (2015), and No Time To Die (2021)
The car chase between James Bond (Pierce Brosnan) and Xenia Onatopp (Famke Janssen) in the film GoldenEye (1995) marked the first time in 30 years that audiences had seen the iconic Aston Martin DB5 in a Bond film. Since then, a version of the DB5, painted in Silver Birch, has appeared in multiple Bond films. This DB5, which has been in more Bond films than any other vehicle, returns as the Bond "hero car" in the latest film, No Time To Die (2021).
---
2002 Aston Martin V12 Vanquish
Used in Die Another Day (2002)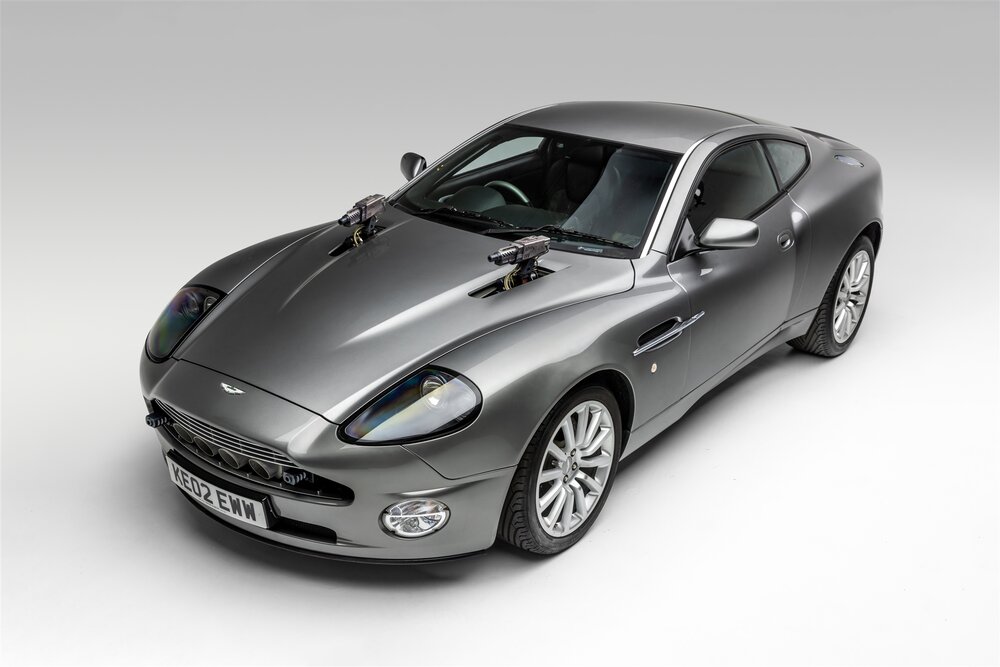 Bond (Pierce Brosnan) is introduced to this V12 Vanquish in a Q Branch research facility located in the London Underground. Nicknamed "The Vanish," the Aston Martin features an "adaptive camouflage," in which tiny cameras on all sides project an image onto a light-emitting polymer skin on the opposite side, making it nearly invisible. During an exhilarating chase scene, Bond uses the car's many gadgets, such as heat-seeking missiles, machine guns, spiked tires, and target-seeking shotguns, to outwit his opponent, Zao (Rick Yune).
---
1977 Lotus Esprit S1 "Wet Nellie"
Used in The Spy Who Loved Me (1977)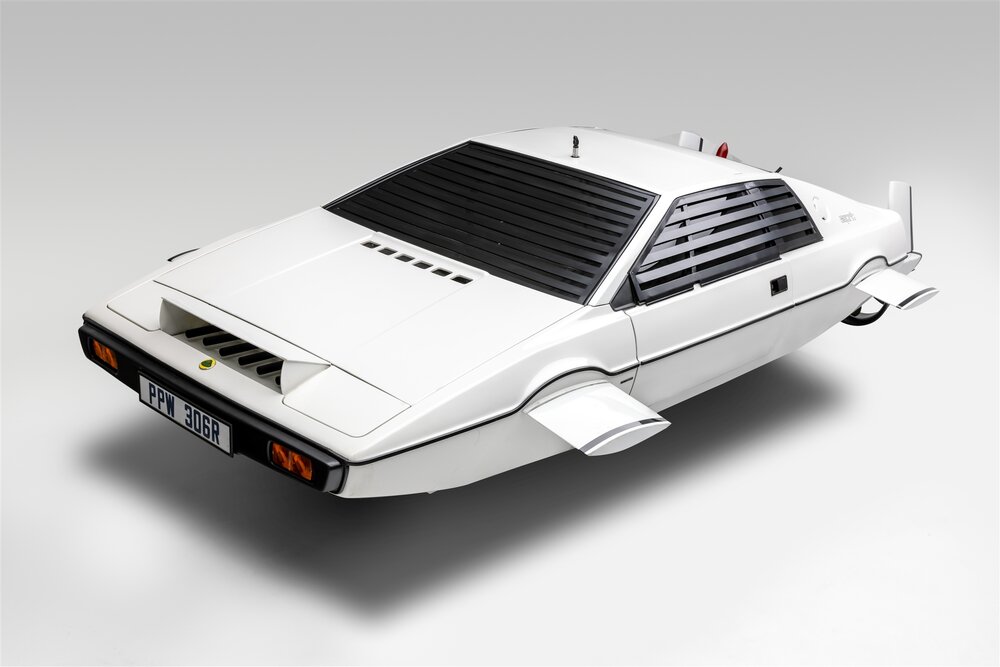 When Q (Desmond Llewelyn) presents Roger Moore's Bond with a Lotus Esprit S1 for his mission in Sardinia, it appears to be an ordinary road-going vehicle. However, after driving the Lotus off of a pier to avoid shipping magnate Karl Stromberg's (Curt Jurgens) agents, Bond reveals the Esprit's unique capabilities. Once underwater the car, also known as "Wet Nellie," converts into a submarine with surface-to-air missiles, torpedoes, a smoke screen, and a mine launcher. This is one of seven wet submersibles built for filming, each meant to represent stages of the Lotus's transformation.
If you want to find more news click here.
---