Lance Reventlow, an American entrepreneur and racecar driver, is best known for his legendary Scarab racecar. Born on February 24, 1936, in London, England, Reventlow was the son of Woolworth heiress Barbara Hutton and Danish nobleman Count Kurt von Haugwitz-Hardenberg-Reventlow. Despite his privileged upbringing, Reventlow developed a passion for motorsports at a young age. The legendary sports-and racing cars are still built to exact specifications by Scarab Motorsports. Read the full story here.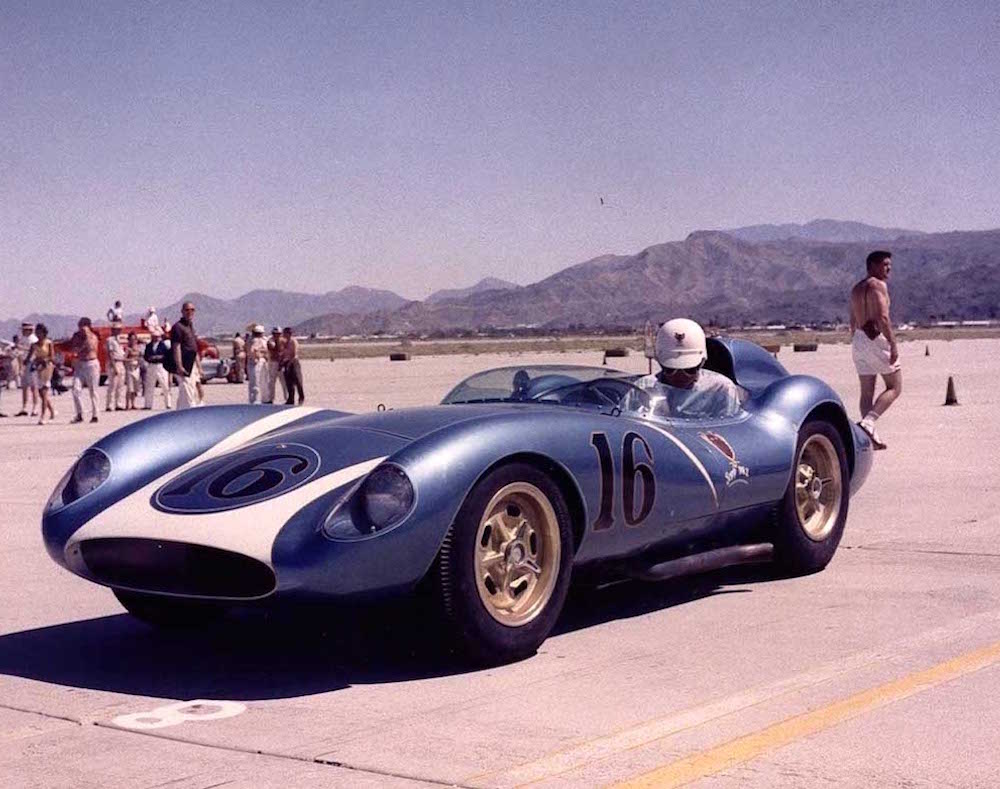 In 1957, Reventlow founded his own racing team called Reventlow Automobiles Inc. (RAI) with the goal of building an American sports car to compete against the dominant European manufacturers in the international racing circuit. He named his car the Scarab, after the sacred Egyptian beetle associated with rebirth and transformation. Reventlow's Scarab racecar was designed by renowned engineer and designer, Warren "Bud" Wilkins. The car featured a lightweight aluminum monocoque chassis, sophisticated suspension, and a powerful Chevrolet V8 engine. It was a groundbreaking design for its time, combining European racing technology with American power. When track tested by Reventlow for "Road & Track" magazine in 1958 his new Scarab-Chevrolet MkI clocked 4.2 secs o-60mph, 9.0 secs 0-100mph and it gobbled up the quarter mile in 12.2 secs. With a 3.31:1 final-drive ratio Chuck Daigh predicted it would exceed 175mph down the back straight at Riverside Raceway. Ken Miles was invited to contribute on space frame chassis and suspension design, but it seems moreso to have been designed during manufacture by a combination of Warren Olson, Chuck Daigh and fabricator Dick Troutman.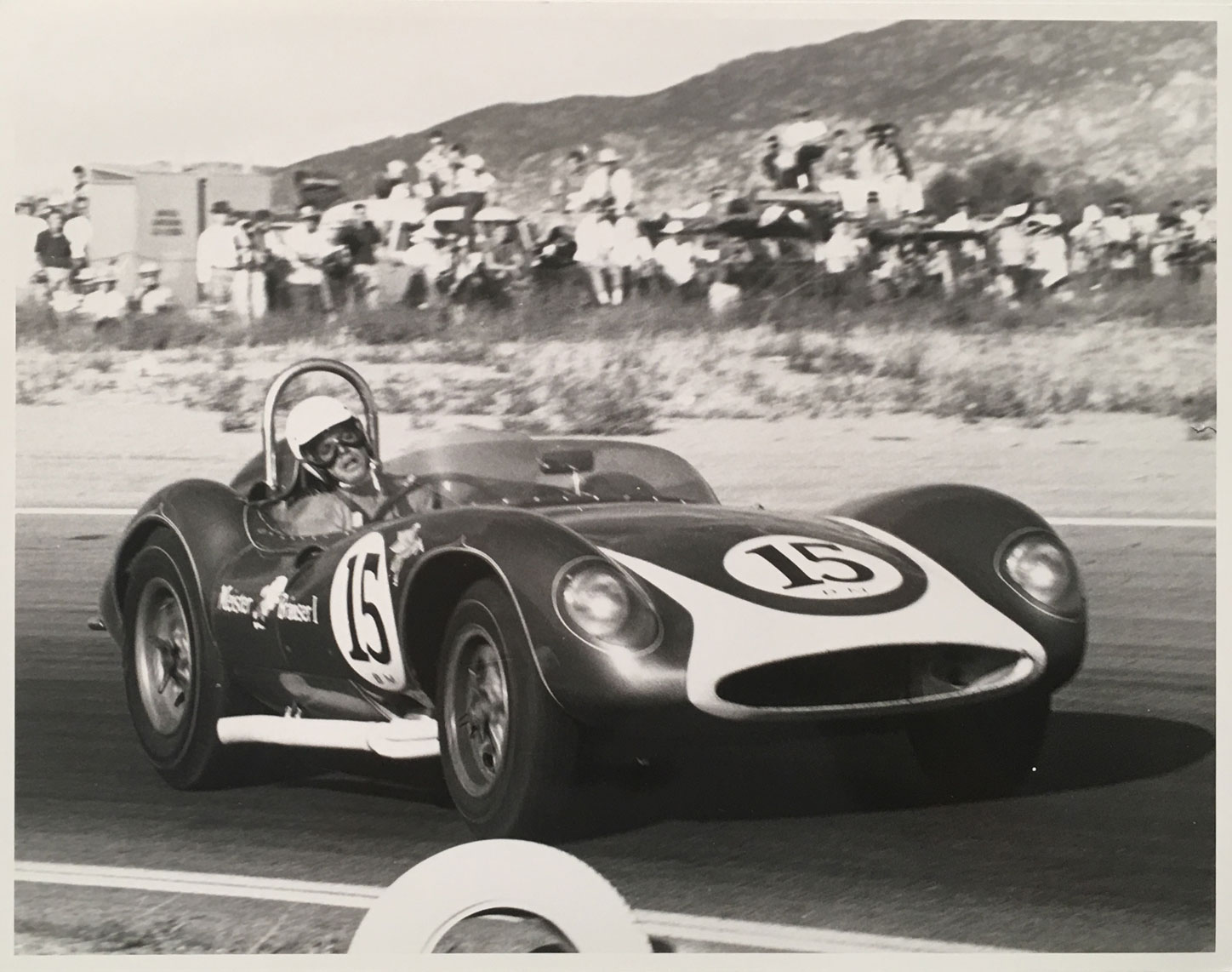 The prototype Scarab-Chevrolet Mk I – with left-hand driving position – first ran on January 16, 1958. Its aluminium bodywork was hand-finished by renowned craftsman Emil Deidt to a design by youthful LA Art Centre College design student Chuck Kelly. Paintwork was by Von Dutch "the Michelangelo of West Coast painting and striping" , who mixed a show-stopping shade of blue metal flake and set it off with bold white scallops and snakelike pinstripes… In 1958, the Scarab made its debut in competition at the Riverside International Raceway in California. Bruce Kessler broke the lap record on his first flying lap, then passing Dan Gurney's 4.9 litre Ferrari 375 P round the outside in a turn ! It immediately proved its capabilities by winning its first race against formidable European rivals, solidifying its place in motorsports history. The Scarab continued to achieve success in subsequent races, becoming a force to be reckoned with on the track.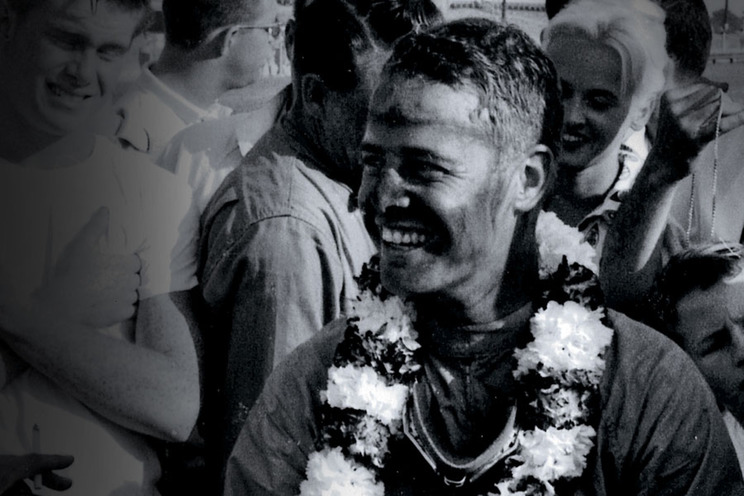 One of the most notable victories for the Scarab came in 1958 at the prestigious United States Road Racing Championship (USRRC) where it won three out of the four races, establishing its dominance in American sports car racing. Reventlow's team and the Scarab became the talk of the racing world, captivating enthusiasts and establishing a strong reputation. They scored victories in the hands of A.J. Foyt, Walt Hansgen, Carroll Shelby, Augie Pabst,Jim Jeffords, Harry Heuer, Don Devine and many more.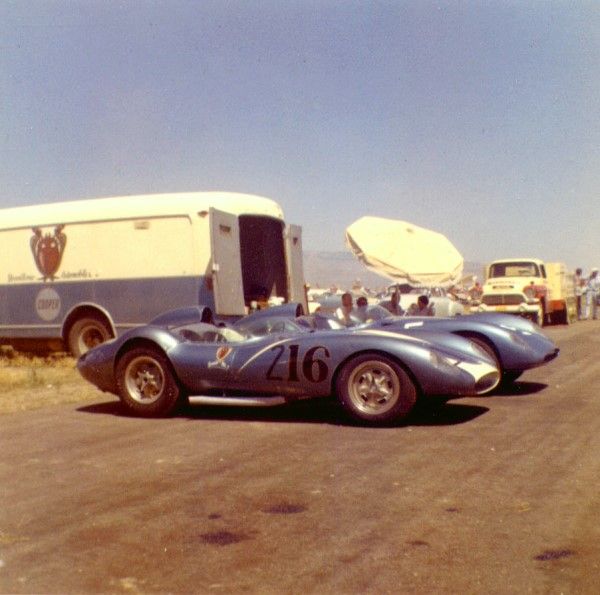 Reventlow's ambition wasn't limited to racing. In 1960, he set his sights on Formula One and formed a partnership with legendary British racing constructor, Cooper Car Company. Together, they developed the Scarab Grand Prix car, aiming to challenge the established European teams in the Formula One World Championship. Unfortunately, financial constraints and technical difficulties prevented the Scarab Grand Prix car from achieving its full potential, and the project was eventually abandoned.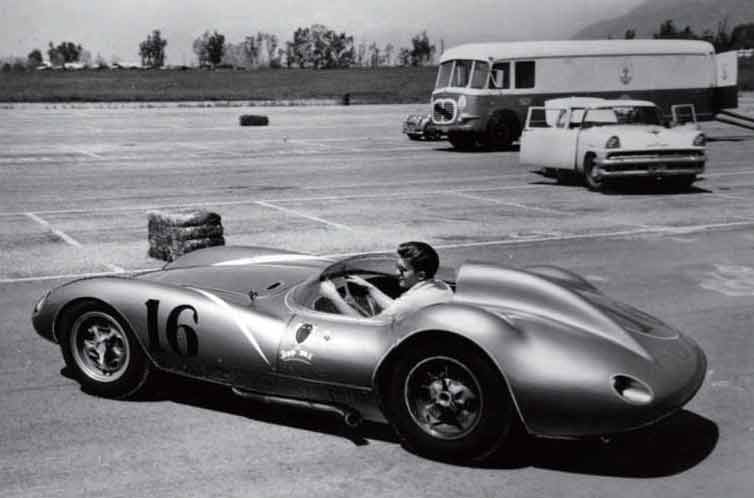 Chassis Numbers & Owners History
During RAI's brief existence , total of 8 cars were built. Seven cars are still existing and can be seen in historic races or in collections. The chassis numbers used here are simply for the purpose of clarity. RAI itself never bothered about the numbers:
Scarab Sports Car Mk. I Chassis Number 001
The first Scarab , a left hand-drive car, was completed in January 1958 and it was last raced in Nassau in December 1958. Lance Reventlow later bought it from RAI for 17.500 $ – the nominal purchase price for all three of the front-engined sportscars. After her husbands death in 1972 , Cheryl Reventlow loaned it to Briggs Cunningham Museum in Costa Mesa California. In 1982 she sold the car to Fresno, California vintage racer Don Orosco, whose interest in racing had been started when he saw Bruce Kesslers film and Cannes-Entry "The Sound Of Speed" as a young man. He hired Dick Troutman to restore it to 1958 form. The restoration was completed in 1984.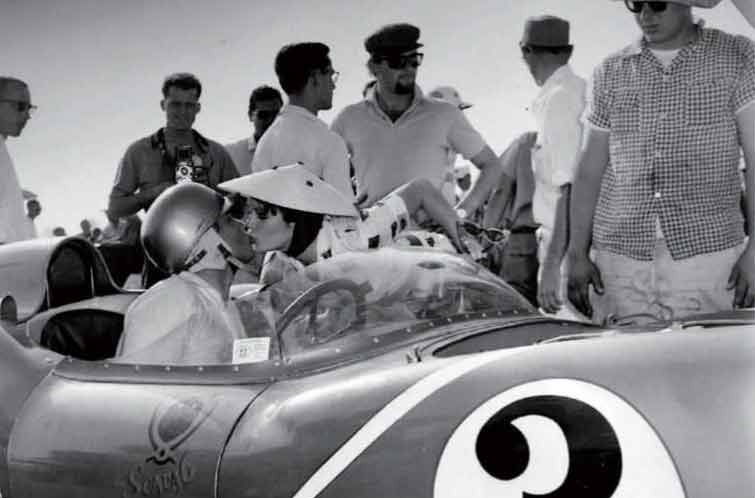 Scarab Sports Car Mk. II Chassis Number 002
The first of the Mk. II Scarabs ,which was completed in August 1958 and raced by Chuck Daigh through the Nassau Speed Week. RAI sold the car in 1959 and then it was raced by Jim Jeffords as the Nickey Nouse and the Sportor. Harry Heuer bought it in December 1959 and campaigned it as a Meister Bräuser through the end of the 1963 season. In 1977 the Peter Hand Brewery Co., no longer in the hands of the Heuer family , sold the racecar to Augie Pabst , who had driven it to its last victory at Continental Divide Raceway in 1963.
Scarab Sports Car MK II Chassis Number 003
The last of the front engined sports cars, had the most changeful history of all three. It won National Championships as a Meister Bräuser in 1959 and 1960, raced for Harry Woodnorth in 1961 and three times for Skip Leemann later in the year. Jerry Hansen campaigned the car in 1962 , before it was gutted in a garage fire. The charred remains were bought by Bud Gates , who sold them to Don Devine , the last man to drive a Scarab in competition at this time. Devine restored the Scarab with spares provided by Heuer with the help of Meister Bräusers Willi Weis, Jack Balschieri and Bill Leahy. In 1984 he sold the car to Dick Barbour of San Diego, who later resold it to the Collier Automotive Museum in Naples, Florida. Dick Troutman re-restored the car before it went on display.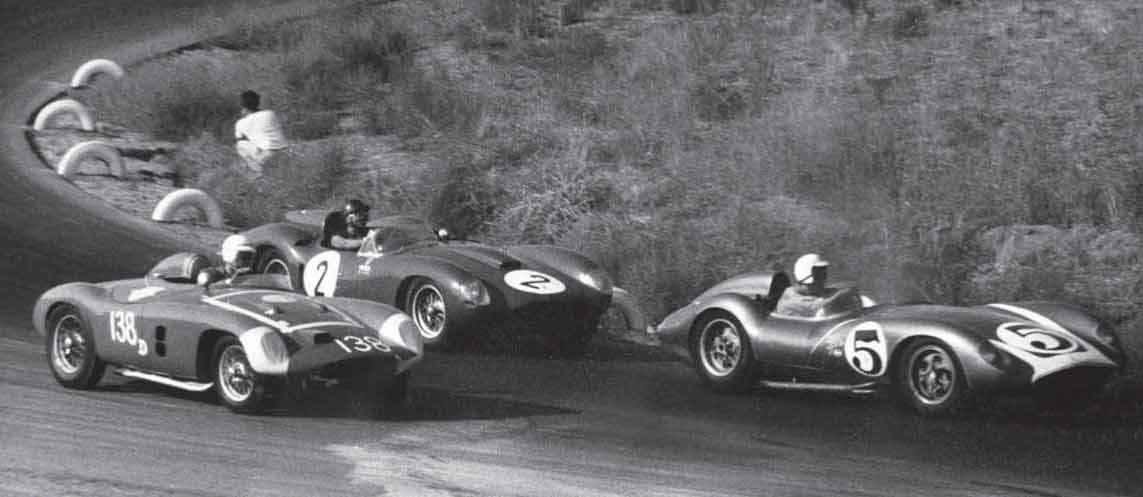 Troutman and todays owner of Scarab Mortorsports Richard Kitzmiller must be the worlds greatest Scarab experts. Troutman had been restoring two of the three original cars and Richard Kitzmiller is still building Scarabs to original specification and with FIA approval.
Scarab Sports Car Mk II Chassis Number RAI-003 (Replika)
Don Orosco built this car from parts in 2002. The car was sold with some parts (including a wooden styling buck by Jack Haggeman Sr) by Bonhams on September 12, 2015 at the Goodwood Revival to a German collector.
Scarab Sports Car Mk II Chassis Number 004 (Replica)
This copycat was built 1985 by Frank Troutman for Richard Reventlow, Lance's half brother. He sold this car later to tire-executive Ron Kellogg.
Hagemann Sutton – Scarab Sports Car Chassis Number 01/1959
This is a fascinating one-off and its genesis was due to a man named Wally Taylor. He had successfully raced Austin Healeys in Northern California and sought to move up to something faster. He visited Lance Reventlow in 1958, but by that time , RAI was already transitioning to its Formula 1 effort after the first sports cars had been built. So RAI was not available to build him another car, but they were selling Taylor and his friend Jack Hagemann, a well known California car builder and designer a lot of original parts of the first 3 sports cars they had just finished to build. So Taylor ask Hagemann , who was well known for beautiful styling and excellent craftsmanship to build him an exact Scarab type car with the same space frame chassis construction, deDion rear suspension with Watts linkage, Halibrand quick change differential with Troutmanand Barnes side covers , Girling calipers on the front and specially made Devin-supllied inboard rear disc brakes. Halibrand magnesium knock-offs wheels and a Chevy 283 cid V8 with Hilborn fuel injection were identical to the Scarabs built by RAI.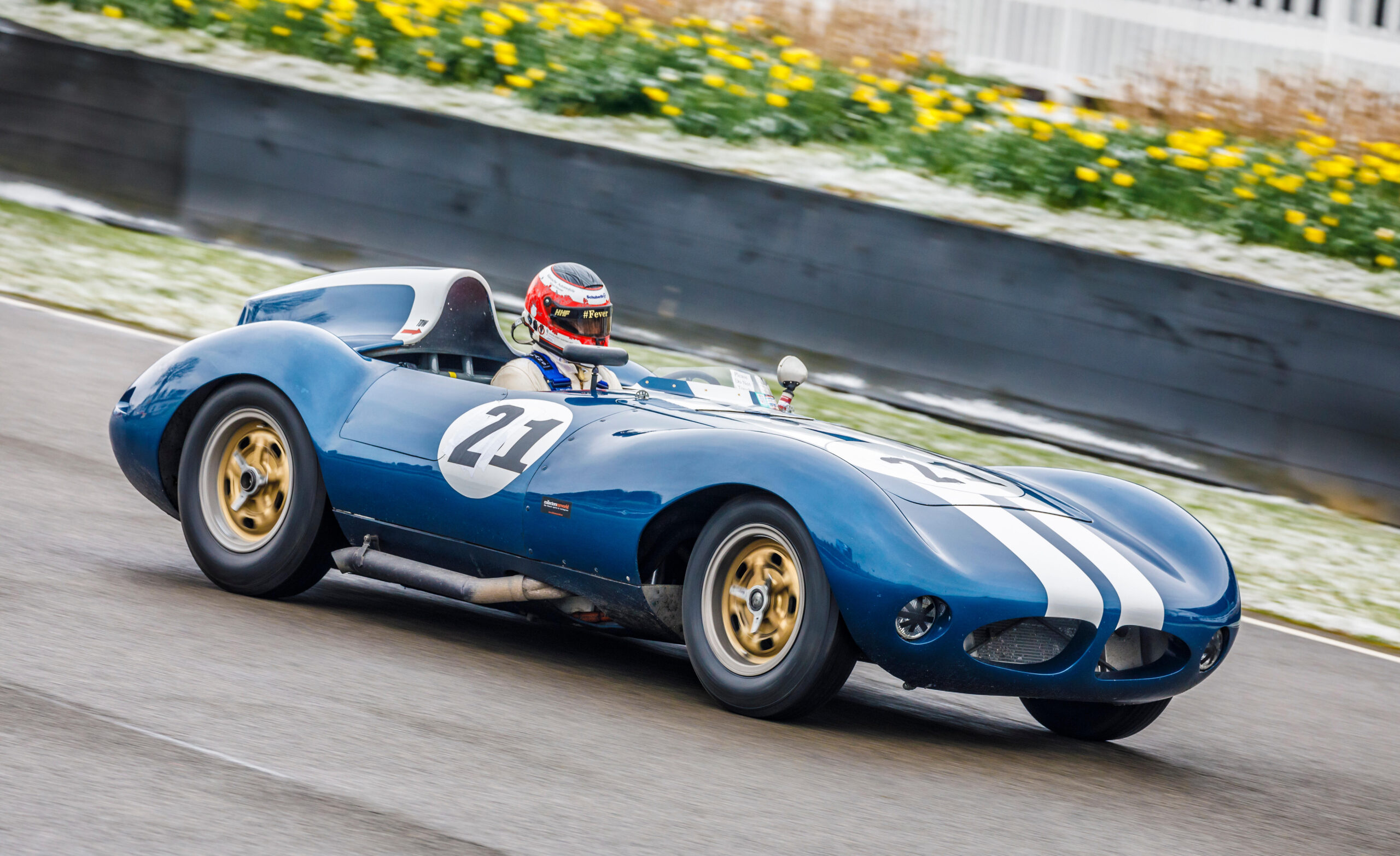 An aluminium body from the famous Californian builder Jack Sutton (e.g. Sir Malcom Campbell's Bluebird) , which had been racing from 1958-1962 with a Talbot-Lago T26 Grand Prix car, was reconfigured to a beautiful Scarab like body. The car had been bought and vintage raced by Butch Gilbert for many years in California and later with a new german owner and Max Werner as the driver at the Goodwood Members Meeting and the Goodwood Revival in 2018.
Scarab Formula 1 Prototype Chassis Number 001
Three cars were built , two were raced by Reventlow and Daigh. The third car served as a rolling parts car, was not raced and had no engine fitted to the chassis. Although no formal distinction was made between two race cars , they are distinguishable by subtly different coachwork. The nose of the prototype 001 was slightly convex at the top , while the upper lip on chase number 002 runs parallel to the lower one. Reventlow used 002 and Daigh was racing the prototype. The prototype was fitted with a Chevrolet V8 after returning from Europe and raced in this form in The Sound Of Speed. After RAI's demise it was acquired by GM design VP Bill Mitchell. Later it was dispatched at the Cunningham Museum and it was then sold via Richard Reventlow to Don Orosco. Unwilling to get the complex desmodromic engine to run properly, Orosco fitted the Troutman – restored Scarab with an Offenhauser from his old friends at Traco Engineering.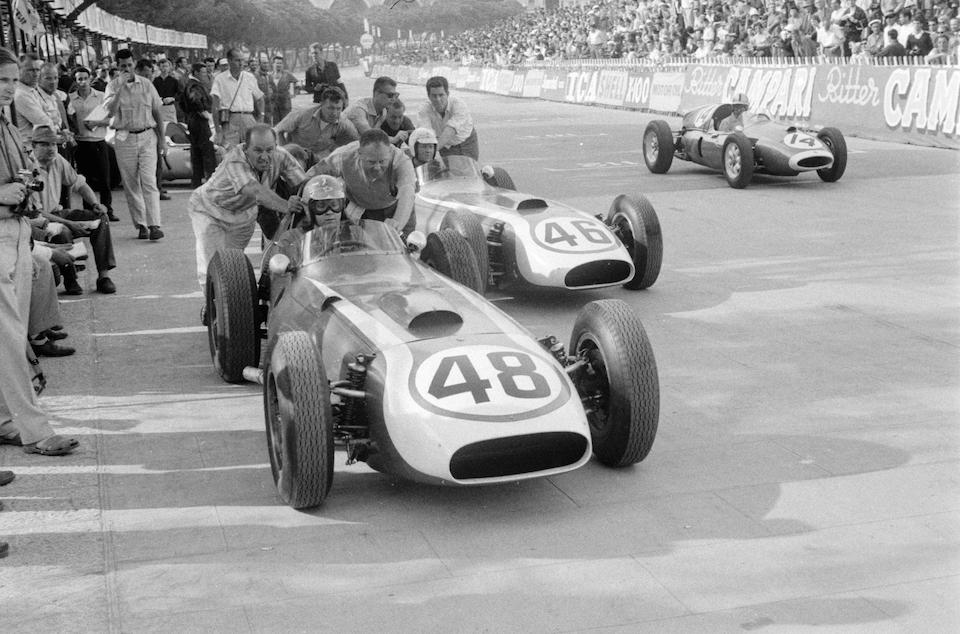 Scarab Formula 1 Chassis Number 002 
Chassis Number 002 was the car Daigh modified for the US Grand Prix. Later it was fitted with the old RAI Offenhauser for Intercontinental racing in Great Britain. After Daigh wrecked it at Silverstone, the frame was cut into pieces and junked, though the bodywork and assorted components were retained. The remains of the chassis were left in a warehouse until the mid 1980's when they were acquired by Ali Lungo. He asked Dick Troutman to build him a new chassis. The car initially had a V8 Chevrolet, but Lugo discovered the original engine. The car was shown very often at events including the Goodwood Festival of Speed , the Amelia Island Concours and the Louis Vuitton Classic.It has been sold to another American collector by Lugo in 2022 and it was consigned to RM's Monaco Sale. It is currently owned and raced by Eddie McGuire.
Scarab Formula 1 Chassis Number '002' (Replica)
During the mid 1990's , Don Orosco, owner of 001 had accumulated so many spare parts that he could construct a second car, using the identity of the chassis 002, which was virtually destroyed in period. The work was completed in the 1990's and the car featured the bodystyle as used by 002. It has been raced since then in many events on both sides of the Atlantic.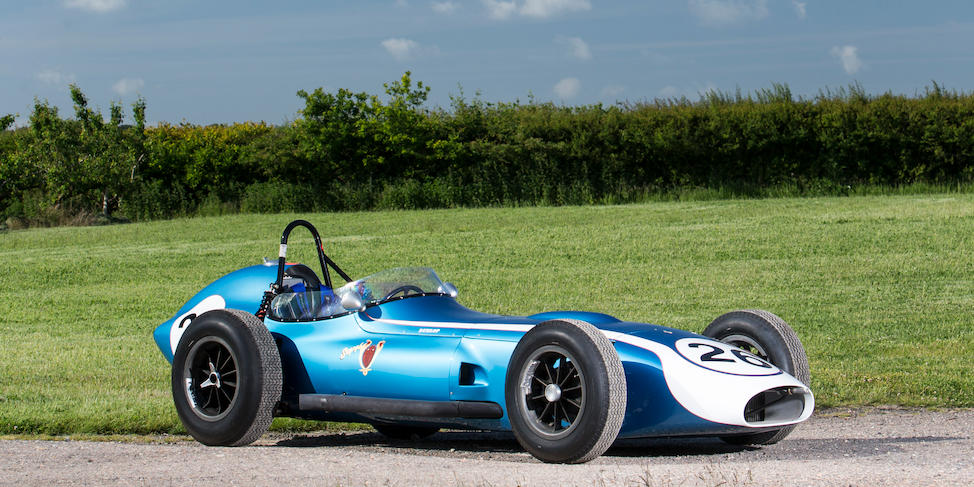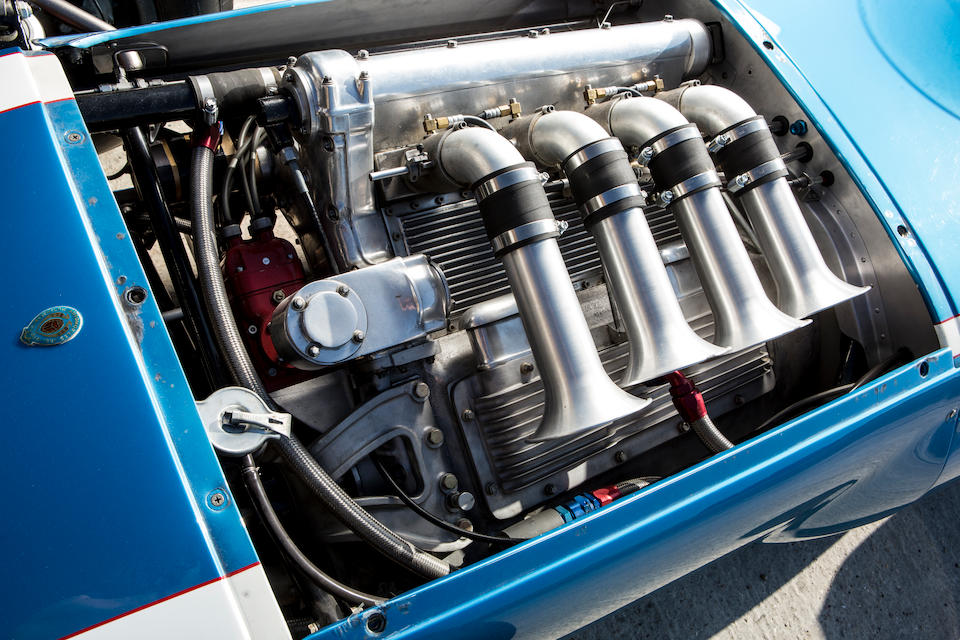 Scarab Formula 1 Chassis Number 003
This parts car sat in Venice, California until John Mecom Jr.bought it in 1963 as part of a deal , which concerned the later rear-engined Scarab sports car. The car was then sold to Don Devine, who subsequently sold it to agents for Tom Wheatcroft. I had been recently displayed at Wheatcrofts Donnington Collection , before it came up for sale after Wheatcrofts death in 2009. It belonged to the keen British historic racer Julian Bronson and has won many prizes since then at the most important events in Europe. Currently it is owned and raced by Mark Shaw.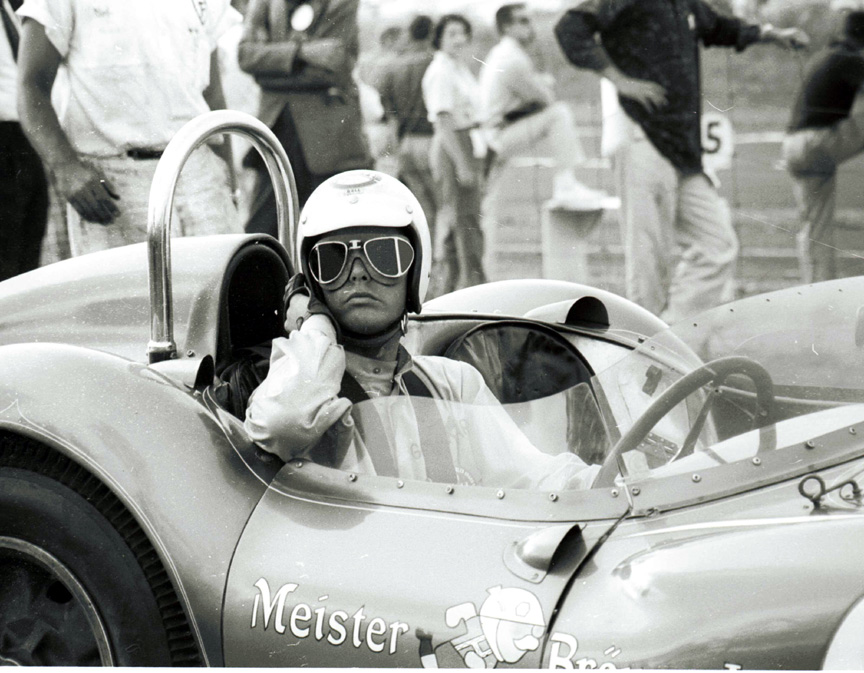 Scarab Rear -Engined Single Seater
The most mysterious of the Scarabs is the rear-engined single seater raced once by Chuck Daigh in 1962 and put out to pasture. After RAI finishes their activities , Daigh kept the car until Reventlow sold it to his friend Bob Korst in 1965. Then the car appeared in the ownership of Dennis Suter at Lake Tahoe in October 1967 with a 2.7 Liter Climax engine. It later emerged as what appeared to be a Brabham BT-19 Indycar in the hands of a Burbank firm that rented it out to filmmakers , who needed a racingcar. In 1979 Peter Boyd bought the car and was surprised to discover the RAI heritage. Since 1986 it has been owned by Ali Lugo.
Scarab Mid-Engined Sportscar
It was built in 1962 and sold to Mecum in 1963 and then to Augie Pabst in 1965. When Pabst retired from racing he converted it to street form , which prevents it from being vintage-raced in nearly mint condition. The last of the official Scarabs can be found in his garage outside Milwaukee.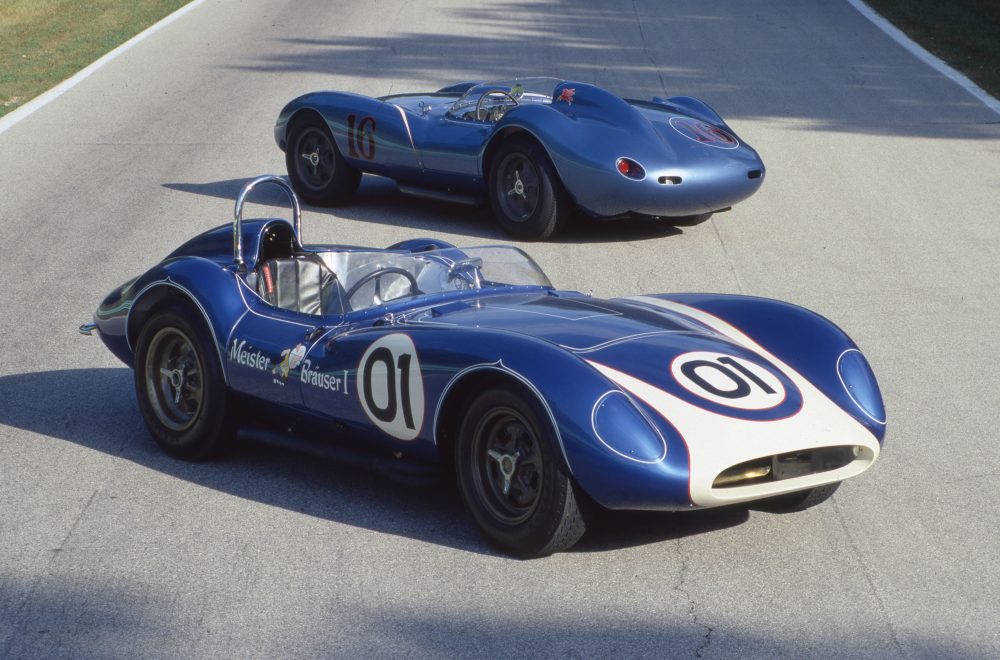 Despite the challenges faced by the Scarab Grand Prix car, Reventlow's legacy in motorsports remained intact. The Scarab racecar had a profound impact on the American racing scene, setting new standards and inspiring future generations of American racing enthusiasts. Its innovative design and competitive performances paved the way for other American manufacturers to enter the international racing arena.
Tragically, Lance Reventlow's life was cut short on July 24, 1972, when he died in a plane crash at the age of 36. However, his contributions to motorsports, particularly through the Scarab racecar, continue to be celebrated and revered among racing enthusiasts to this day. The Scarab remains an iconic symbol of American engineering prowess and Reventlow's indomitable spirit in the face of formidable competition.
Today the Scarab Motorsports in Hadley /Kansas/USA with their owner Richard Kitzmiller continues to build the legendary Scarabs to the exact original specifications as a street car and as an FIA certified Meister Brauser MK I Scarab. You can find more details on www.scarabmotors.com – the exclusive distributor for the Limited Edition FIA Scarab for Europe is www.collectorscarworld.com – please contact Kay Hafner at kay@collectorcarworld.com for further details and availability of cars and see the gallery of the continuation Scarabs below.
Photos: Scarab Motorsports/Bonhams
Credits: Preston Lerner/Ultimatecarpage/collectorscarworld