The first opent-top hybrid Lamborghini super sports car to feature a supercapacitor, the Sián Roadster roars with electrified intensity, resonating with the inimitable V12 sound from the most powerful Lambprghini engine to date. Limited to only 19 examples, the Sián Roadster advances hybrid technology with the world´s first use of a supercapacitor in a materials-science application unique to the industry.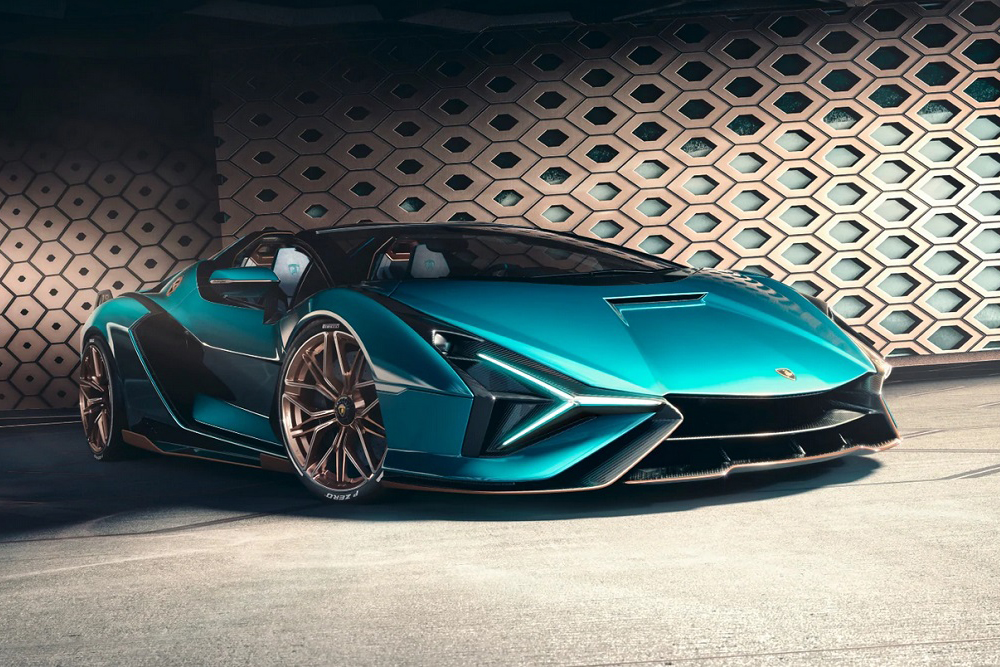 ---
Exterior
The futuristic Lamborghini design features long, sculptured contours and distinctive aero wings to define a commanding and powerful profile, a shape that is pure and purposeful. The very low front, enhanced by an integrated carbon fiber splitter and the iconic Lamborghini Y-shaped headlights, optimizes aerodynamic efficiency, for a sensation perceptible from withinn the open-air cabin.
---
Interior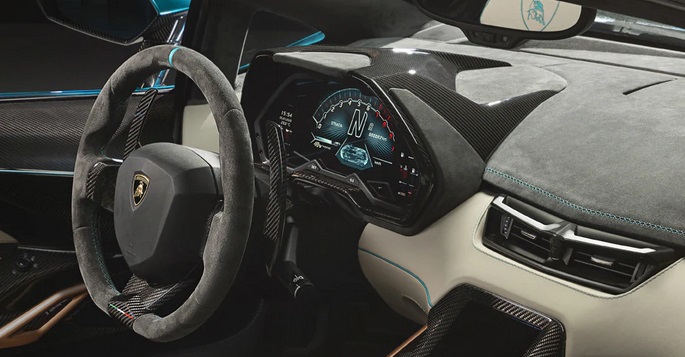 Lamborghini elevates the design of its hybrid cars with sophisticated aluminum details painted in Oro Electrum (gold), the color Lamborghini ha chosen ti identify it´s hybrid cars. The puposeful interior of the Sián Roadster embraces this elegant effect with Y-shaped features and distinctive hexagonal accents karkening back to the first Lamborghini Miura. Every touch reflects meticulous attention to detail, from the driver controls to the newly designed air vents produced by special 3D printing, a technology that allows a custer´s initials to be incorporated into the cent design.
---
---