From Edward VII to Daniel Craig and the riders in the Charlton Hunt revival at Goodwood, Henry Poole & Co has been the outfitter of choice for 200 years. Its managing director, Simon Cundey, explains the timeless appeal of classic tailoring.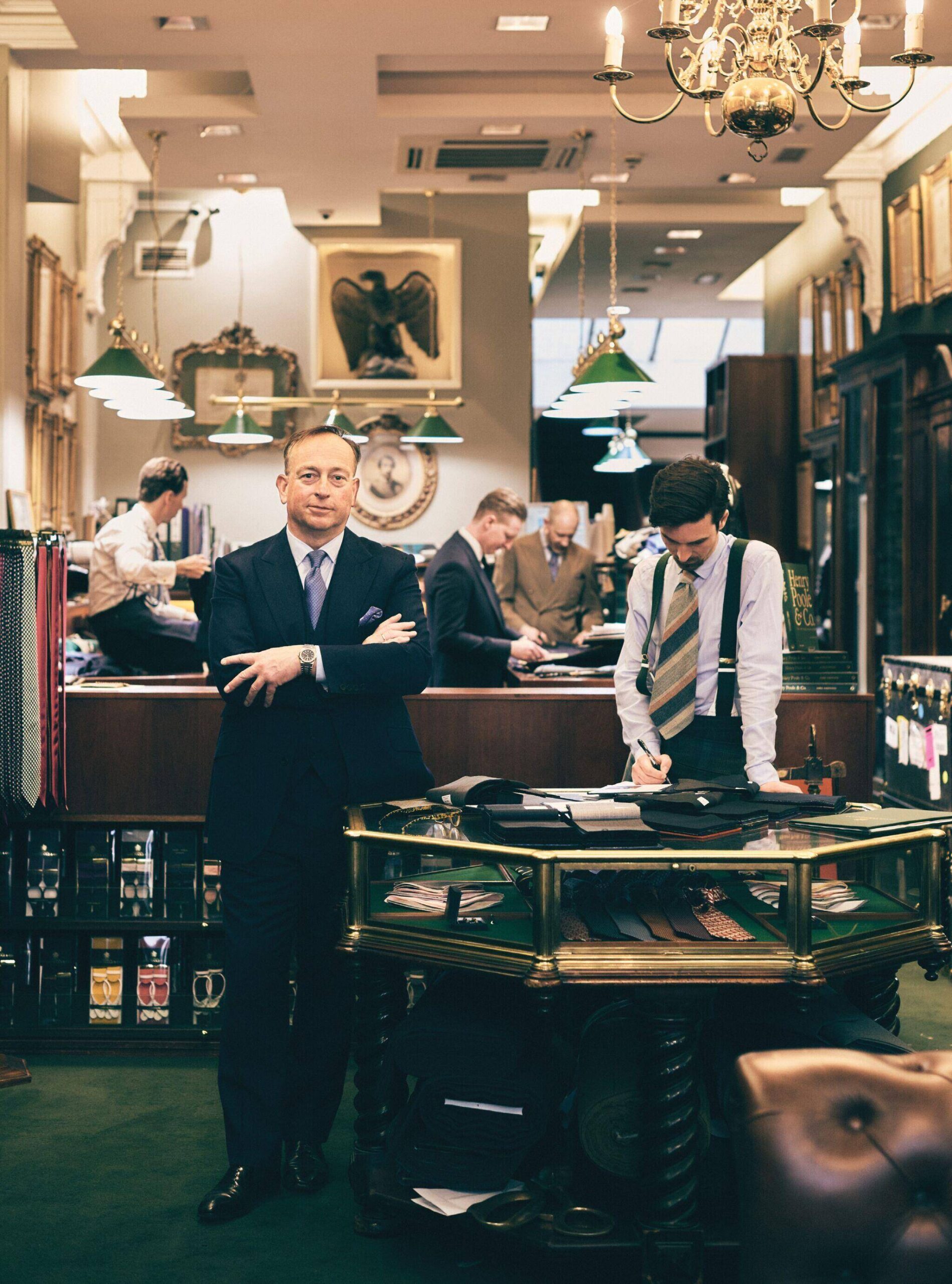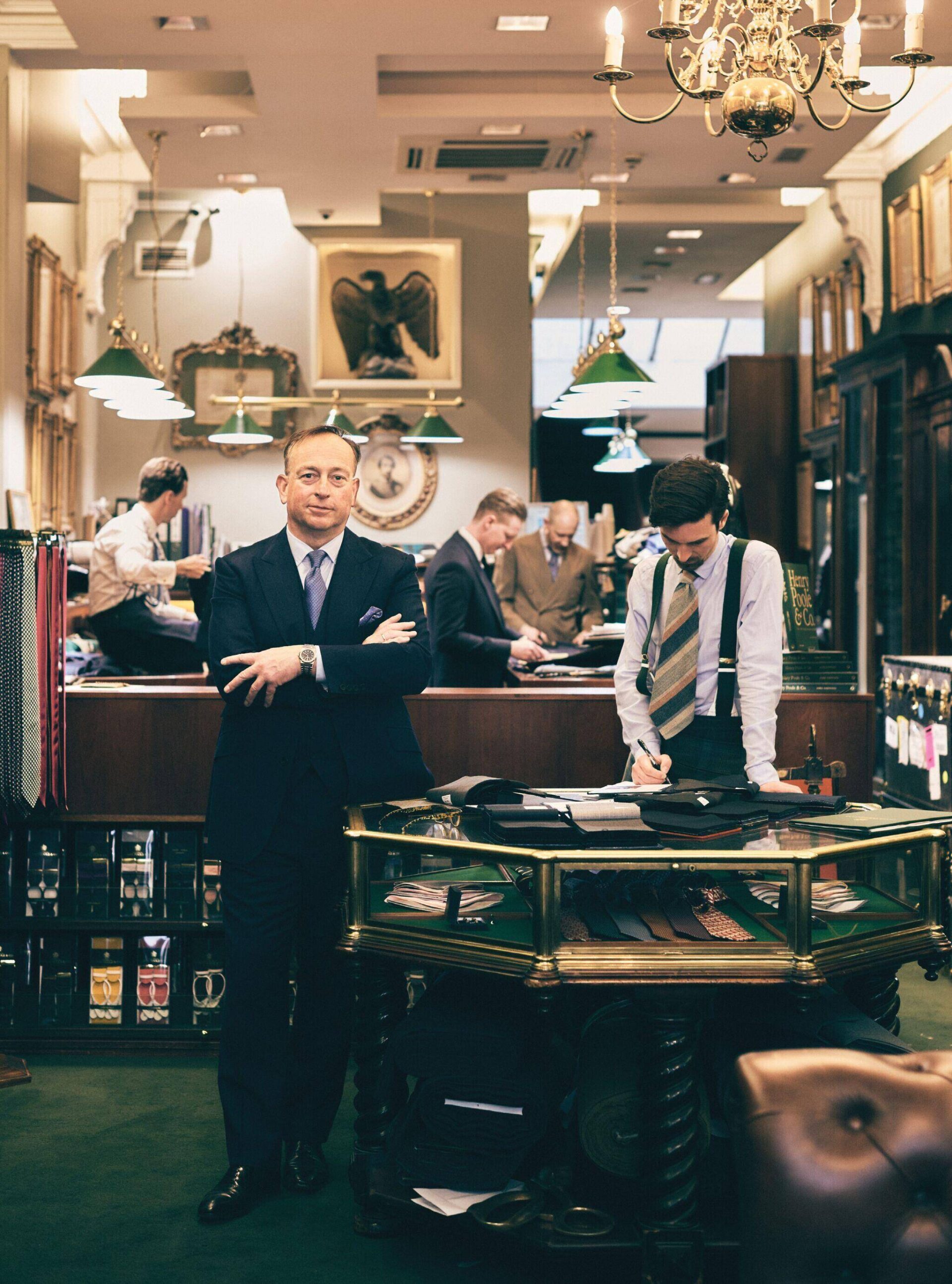 "It's amazing how far the tentacles of Henry Poole & Co have reached out, and what an eclectic mix of clients we've had – some very aware of their dress, others in more need of help," says Simon Cundey, managing director of what is arguably the founding tailor of Savile Row, and the seventh generation of the same family to run it. The company has certainly come a long way since its creation in 1806. It was founded by James Poole, a Shropshireborn lad who went to London to work as a linen draper.
King Of The Row
Always quick to spot an opportunity, he established himself as a military tailor, outfitting officers during the Napoleonic Wars – even if it was his son, the more hobnobbing and dandyish Henry, who got to put his name on the tin.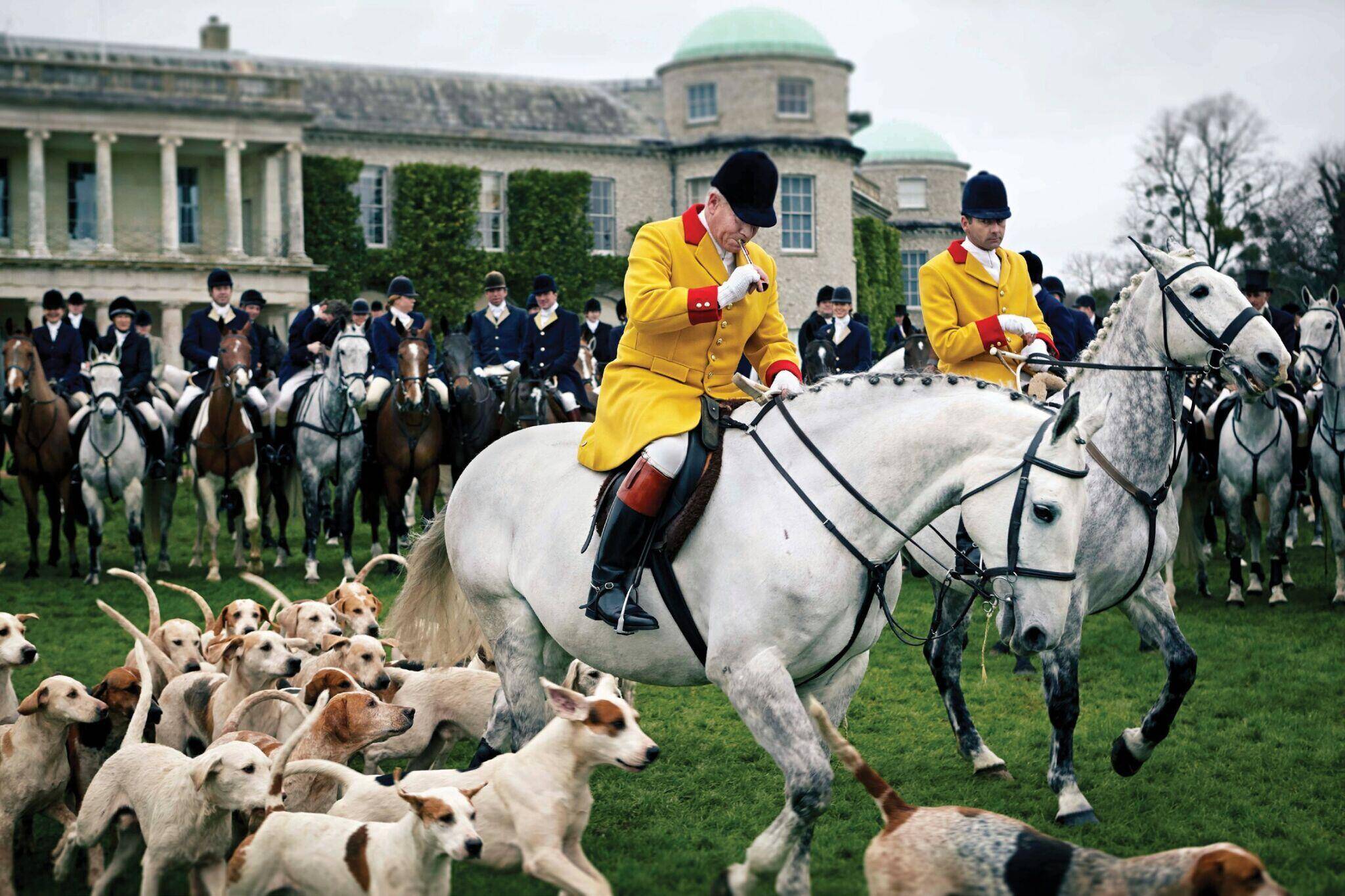 According to Cundey, it's precisely this talent for transitioning between the generations that has allowed the company to survive for more than 200 years, while many other tailors have come and gone. "Somehow we're able to transmit the heritage and the culture from generation to generation, and I think that long history appeals to customers too," he says. "There's a reassurance in it, a sense of feeling at home at Poole." Visitors were once regaled with clubby cognac and cigars, but these have given way to more sedate cappuccinos. "These are different times," Cundey observes with a hint of regret.
Perhaps the visitors have changed too. Senior members of the armed services became customers after the Battle of Waterloo. Politicians, bankers and business leaders followed for their work, sporting and equestrian attire. The austere Charles Dickens bought his suits at Henry Poole, but so did the showman "Buffalo Bill" Cody. And when Edward VII became a customer, many heads of state – and 48 royal warrants – followed, Emperor Hirohito of Japan among them.
Jason Momoa is one of the many Hollywood stars to wear Poole
Hollywood has called too, from Irving Berlin and Rex Harrison to the director John Hughes – who favoured Poole's tweed jackets when messing about with his tractor collection – and, more recently, Daniel Craig and Jason Momoa. From General de Gaulle to Serge Diaghilev, the list of luminaries who have worn Poole is endless.
Many clients spent jaw-dropping sums too – Naser Al-Din Shah Qajar of Persia burnt through the equivalent of £885,000 in today's money. But their relationships with the tailor often lasted a lifetime. Cundey's grandfather recalled the contrasting challenges of fitting a skinny 36-year-old Winston Churchill, whose disproportionately large head meant his suits had to be beefed up to provide balance, then, decades later, the elder statesman, who required slimmer suiting to disguise his disproportionately large frame. No wonder the costume designer for the Churchill biopic Darkest Hour called on Poole when she wanted authentic tailoring for the film's star, Gary Oldman.
A shared appreciation for history inspired Goodwood to turn to Poole to provide hunt coats and livery uniforms for a revival in 2016 of the Charlton Hunt, the earliest known fox hunt and by far the most fashionable in its heyday – the 1st Duke of Richmond enjoyed it so much that he decided to buy Goodwood House in 1697. Riders were once again decked in its unusual signature colours of "garter" blue and ochre.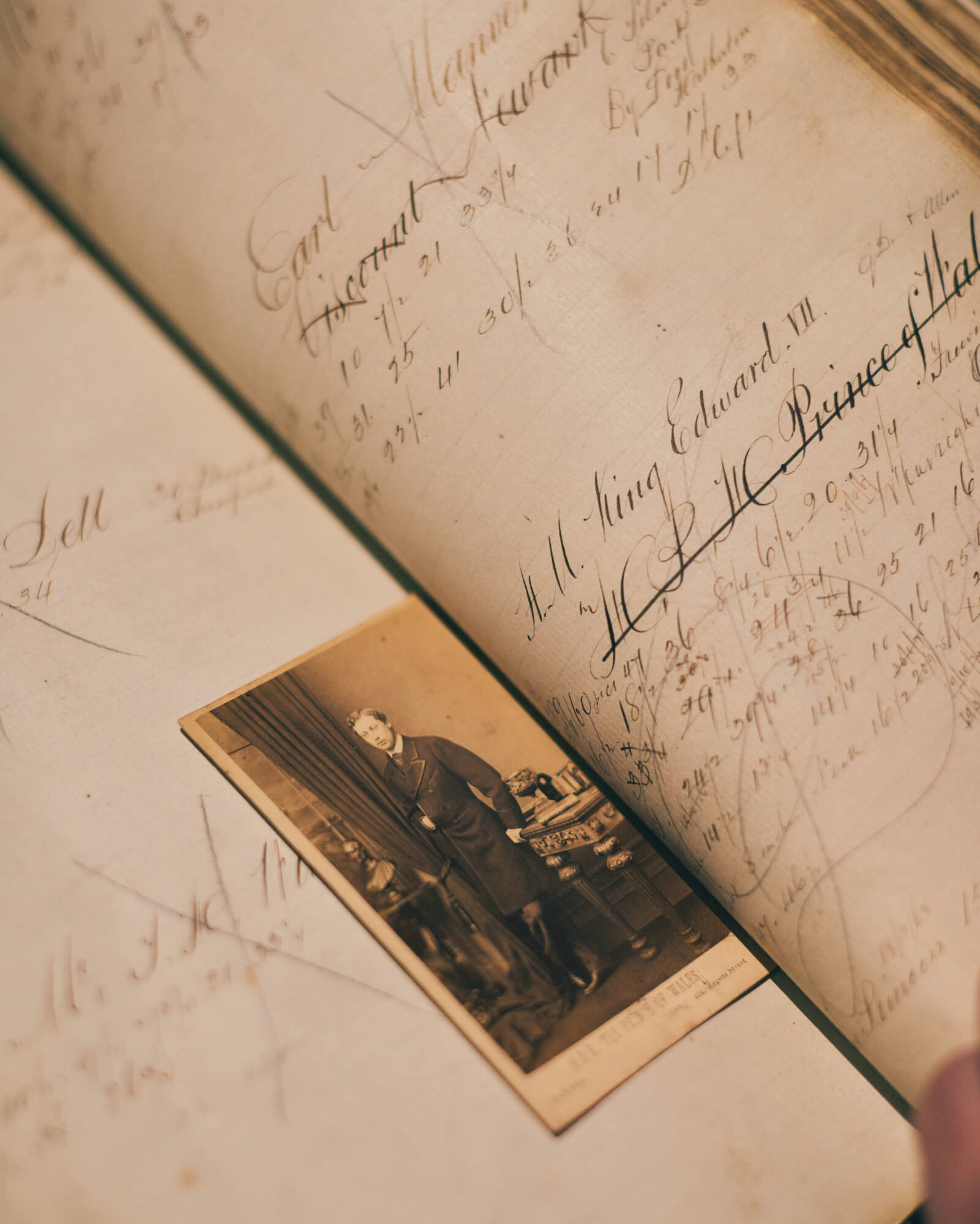 "These must have been quite striking colours for the day, a strong look to see come galloping over a hill," says Cundey. "We wanted to get the reproduction precise, right down to period clothes, which meant meeting the deadline was a close call. But we made clothes for Madame Tussaud's waxworks. So let's just say we're comfortable with period detail."
A distinguished past doesn't mean that even as established a name as Henry Poole can afford not to tread the prickly path of fashion. Cundey speaks of the spirit of moderation: if the 1960s saw barely-there 2in-wide lapels, Poole would give its customers something marginally wider; if the 1970s saw outsized 5½in lapels, Poole's would have been marginally narrower. "You can't ever ignore fashion," Cundey says, "but nor can you be beholden to it when a client intends to get years of wear out of their clothing."
Poole's influence, indeed, has echoed over decades, even centuries. Many bespoke tailors have famous clients. More impressive is when a bespoke tailor has an international impact. When Poole outfitted the Japanese ambassador in western style in 1871, this form of dress became known as "sabiro", after Savile Row, back in Japan.
"Visitors were once regaled with clubby cognac and cigars, but these have given way to more sedate cappuccinos"
The house is also credited with inventing the tuxedo, or dinner jacket, in 1865, when the Prince of Wales – later Edward VII, who would go on to relax the men's dress code at Glorious Goodwood – asked Henry Poole to fashion an evening coat in the deepest blue for informal dinners. The innovation continues, and 150 years later Henry Poole crafted a midnight-blue "tuxedo" fabric for a pair of Adidas trainers.
"That was a landmark piece for us, and men still come to us today just for a dinner suit," Cundey notes. "I would have loved to have been a fly on the wall at the appointments with Edward, to see his inventiveness with clothing in action. It's the characters who have a vision of what they want who are often the most interesting to work with."
Businesses require vision too. Cundey's ancestor Samuel Cundey, a cousin of Henry Poole, took over in the 1870s, and the tailoring house soon began to expand abroad, opening branches in Vienna, Berlin and Paris – it was the largest bespoke tailoring business in the world by 1900. Ahead of the curve again, Poole pushed into the then exotic retail territory of China and Japan in the 1960s and 1970s. But by then the company already had a long backstory of frontier retailing.
"There was always a readiness to seek out the 'dressing up' wealth of the next nation coming through," Cundey explains."That's what brought on the big steamboat trips – we'd send cutters to the US for a month at a time, travelling the great railway lines that took people across America in those days. It was quite an adventure, but they'd come back with a full order book."
Are order books quite so full today, given the postpandemic advent of remote working and the oft-discussed "death of the suit"? Inevitably, a business as long-standing as Henry Poole has seen it all before, which is why Cundey describes the current sartorial climate as a "fashion correction, akin to a financial correction".
"A bespoke suit is like a second skin. You need to go through the process to understand the difference"
Perhaps the tenor of tailoring is changing. "A change of attitude will see the suit considered less just something for work and more a special garment again," he argues. The company now uses super-lightweight fabrics and a softer construction, while there is a growing awareness among clients that the whole point of bespoke is that anything can be ordered and made. It's a reminder, as those high-rolling patrons of previous centuries appreciated, that one's tailor "need not be just for suits, but can provide your entire wardrobe".
"Besides," Cundey adds, "there always remains a distinction to be drawn. Nobody wants to be uncomfortable in their clothing, as one might be in an off-the-peg suit. But a bespoke suit is like a second skin. You need to go through the process to understand the difference. The most special aspect of this work is in seeing someone try on their first bespoke garment. There's pride in seeing someone have that experience and gain that education. That's special to me, and has been to my family down through the years."
Words by Josh Sims for goodwood.com
Photography by Jonathan James Wilson