Here are some basic facts about me: I was born in Slovakia. Since 1998 I live in beautiful Hamburg. And I have always been very enthusiastic about cars. My passion started as a navigator at various oldtimer rallies. And I have always had a great love for pre-war cars, especially for the French Coachbuilders and the Bentleys.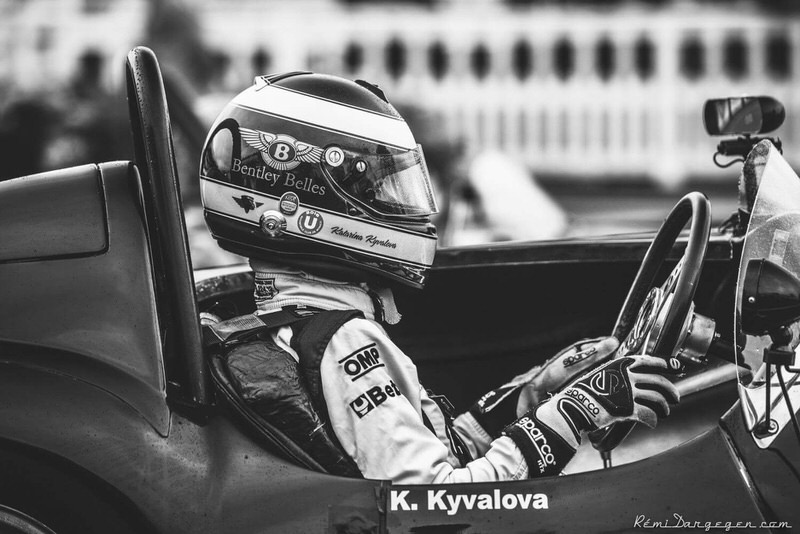 In 2004 I visited the Goodwood Revival for the first time and was deeply impressed by the unique character of this event. A magical step back in time, unlike anything else in the world. The Duke of Richmond revived the old circuit.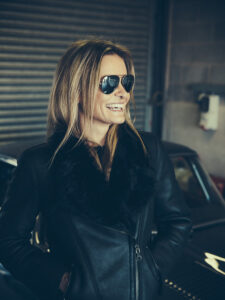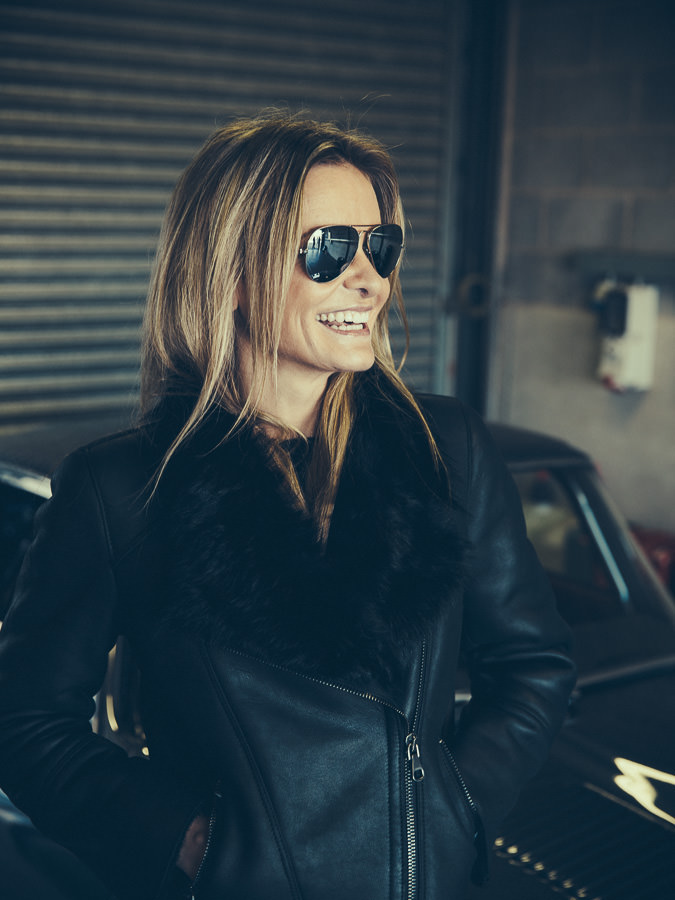 Then in 2014, almost inevitably, I gained my racing licence, formed an all-female team with the "Bentley Belles" and took part in a 24 hour race at Portimao in a 1928 W.O. 4.5 ltr Bentley. We were the first all-female team in history to compete in a 24 hour race in a Bentley. That was my first race and the beginning of my new and great passion: racing.
In 2015 I drove myself in a Cooper-Jaguar T33 at the Goodwood Revival (in the Freddie March Trophy) and finished 3rd overall with my co-driver Phil Keen. Since then I have competed every year at the Goodwood Revival and Goodwood Members Meeting. In the same year I was racing in the Spa Six Hours with my Bentley Belles all-female team in my Austin-Healey 3000 where we finished 3rd in class and again made history as the first all-female team in Spa Six Hours history.
In 2016 I took part for the first time in the Monaco Grand Prix Historique with the Cooper – Jaguar T33. In the same year, I also participated in the Le Mans Classics in my Bentley 4.5 ltr and Jaguar XK150. After that I did most of my racing in my 1965 Jaguar E-Type Semi-Lightweight or in the Cooper-Jaguar T33 – two wonderful cars, very different but always fascinating. You could say "To Drive Is To Feel" – a feeling that modern cars can no longer give you.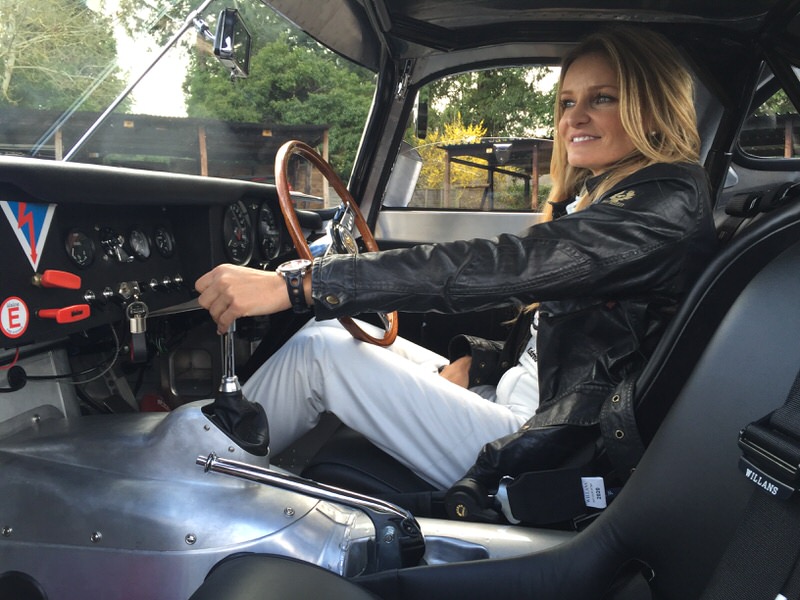 In 2017, however, I tried more modern racing cars for the first time, namely a Radical (downforce racing car) at several races in Sebring (USA).
I also gained more experience on various race tracks such as Dijon, Silverstone, Monza, Imola, Nürburgring or Hockenheim and then took part in the Porsche Super Sports Cup with a Porsche GT4, which was a completely new world for me compared to classic cars. Of course, it was also fascinating in terms of the perfection of the new cars, but also a special mental challenge due to the high speeds.
Since 2014, I have taken part in the Mille Miglia six times and twice in the Le Mans Classic in the Bentley 4.5 ltr. Yes, the Bentley is really something very special for me. Especially the W.O. Bentleys look completely different from other pre-war cars. When you see an Alfa 8C next to it – I just had the pleasure of driving a particularly beautiful one at the Passione Engadina – a Bentley looks like a truck, as Ettore Bugatti once said. These Bentleys are special, not slow and have a lot of power. The rough shell and their charisma make up their special character. I think they are really wonderful.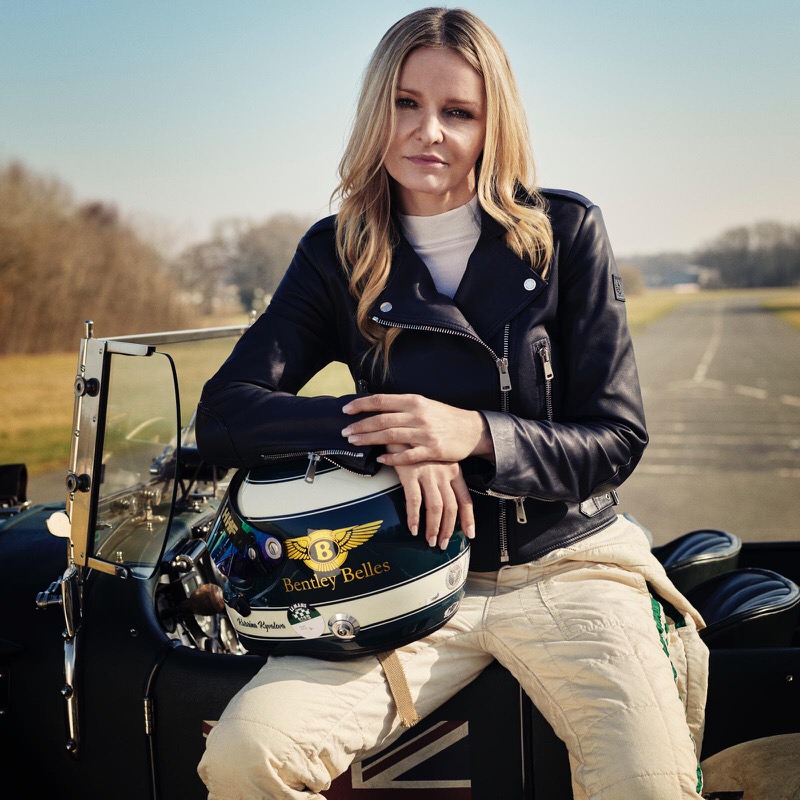 In 2019, I dared to drive a 24-hour race in a Mercedes AMG GT4 in Dubai for the first time, which was a great experience. The pressure, also physically, is tremendous.  I was very surprised about that. Using data was totally new to me. Teamwork in a 24 Hour race is the key thing. You have to really work with your co-drivers and prepare. So an absolutely different experience, which I loved and got hooked with it, and I am learning. I think I need many, many years from now to learn it all and get into it. But yes, it's very addictive.
In the same year, at the 100th anniversary of Bentley Motors, I had the great honour of driving the 1929 Bentley Birkin Blower, team car No 2 (raced at Le Mans in 1930) at the Goodwood Festival of Speed for Bentley Motors. The Bentley Centenary year consisted of various events , where I drove either the 4.5 ltr at the legendary Laguna Seca circuit and the Rally Colorado Grand, the Bentley Speed Six at the Goodwood Revival or the Bentley 8 ltr at the 1500 mile Pebble Beach Motoring Classic across several US states.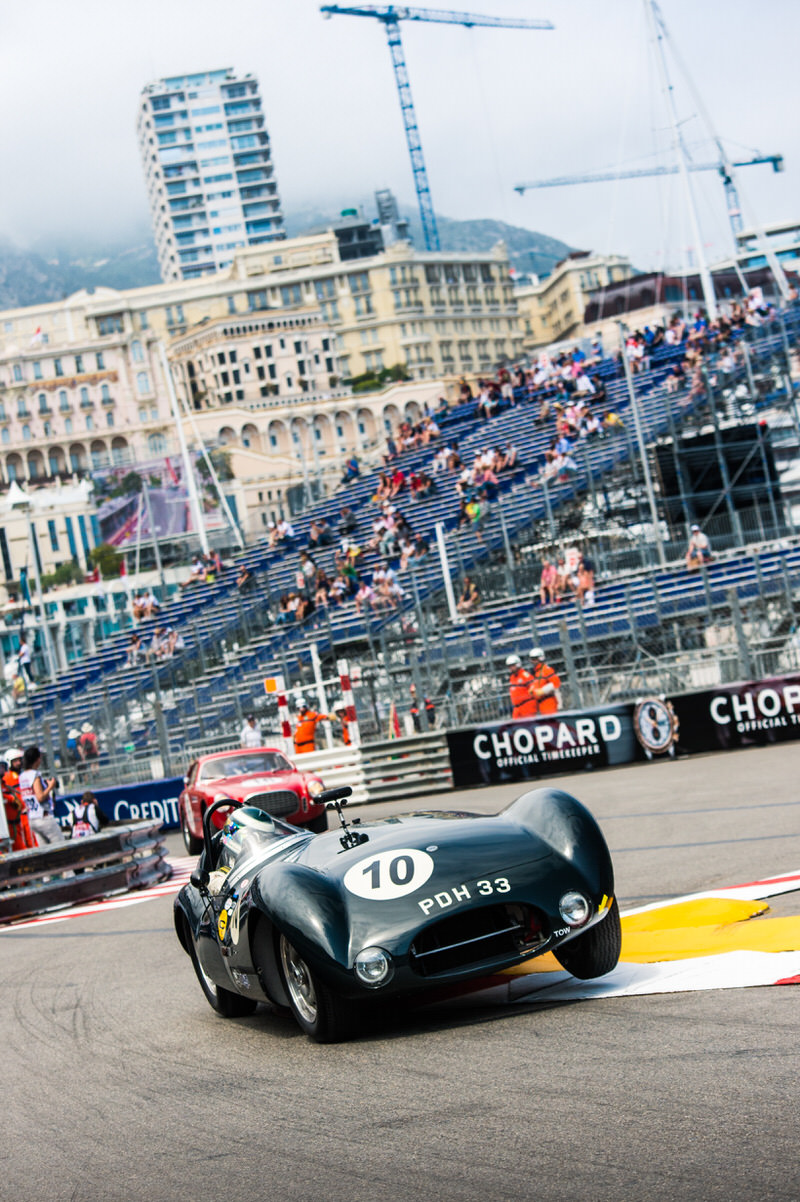 Then in 2021 I contested the Monaco Grand Prix Historique for the third time in the Cooper-Jagaur T33. I finished 5th overall and 2nd in class. It was the highest placing for a woman on the sacred Monaco tarmac. And I had a really exciting spin because of oil on the track, which you can watch on YouTube, but thank God nothing happened to me or the car.
But the most exciting racing adventure is yet to come in 2022: the Beijing to Paris Challenge in a Bentley 4.5 ltr. 15 000 km, 6 week En Route will be the ultimate test of my passion for motoring and endurance. I will report about it here on collectorscarworld.
My Passion: A short overview of my most important cars:
All matching numbers 1928 W.O. Bentley 4.5 ltr restored by vintage Bentley, William Medcalf. It is my all times favourite car in which I have driven several thousands of miles either on the track or road.
1954 Cooper-Jaguar T33, one of only two examples in existence, driven by Bertie Bradnack at the Goodwood 9 Hours in 1955. In 1957 the car was bought by Bernie Ecclestone and raced by him at Crystal Palace. The Cooper-Jaguar T33 has a 3.4 litre XK engine which was also fitted to C-types.
Jaguar E-Type Semi – Lightweight – A pre '65 Jaguar E-Type Series 1 Coupe which I regularly race in different races as Spa Six Hours or Le Mans Classics. In 2019 I teamed up with Jamie Chadwick, the Williams F1 development driver, F3 driver and W-series winner for the Spa Six Hours race and finished 11th overall (out of 100 cars) what was the best ever result for a all-female team in the history of the Spa Six Hours.
Ferrari 275 Alloy Longnose, PROVA, a 1965 factory development car , which was used as a test car for the 1966 Rally Monte Carlo.