Salon Privé London returns to the historic Royal Hospital Chelsea from Thursday 20th to Saturday 22nd April 2023, where a line-up of the latest supercar & hypercar launches will be on display from the world's leading manufacturers.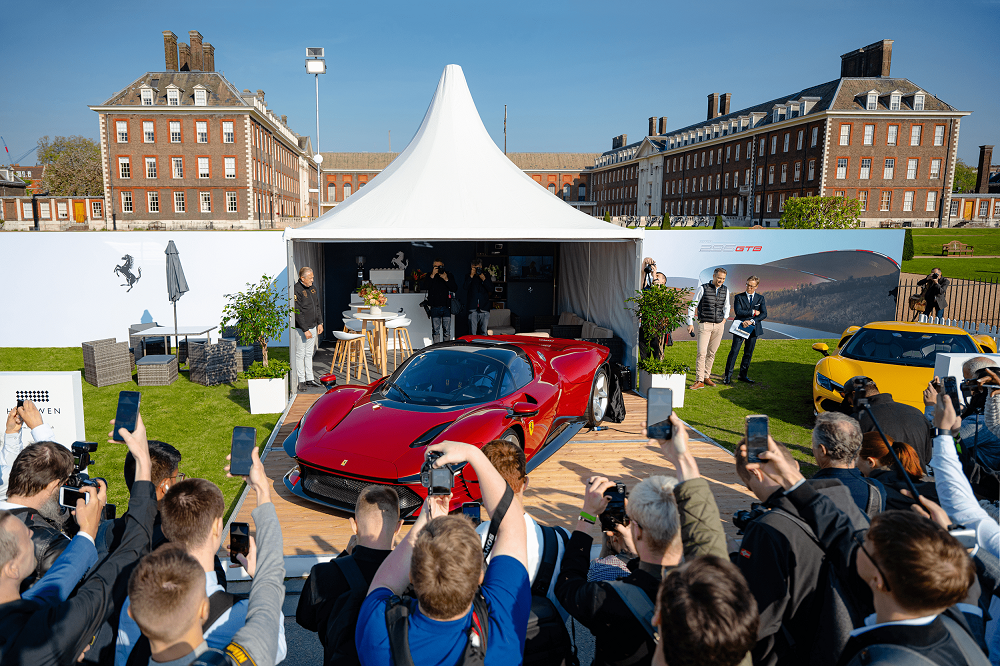 Combined with a carefully curated selection of over 60 classics for sale and some of London's coolest luxury brands, top flight hospitality, Pommery champagne and London Essence cocktail bars, the scene is set for another sell-out event in the Capital.

Thursday and Friday packages include a sumptuous three-course seated luncheon in The Sloane with afternoon tea, and a complimentary bar. With a relaxing, club-like atmosphere, guests can drop in and out throughout the day and enjoy chilled Pommery Champagne while the automotive action unfolds on the lawns of the Royal Hospital Chelsea. On Saturday, the offering is more relaxed family-friendly buffet lunch at The Sloane. 

Admission to Salon Privé London (Thursday / Friday) Premium access to The Sloane, with swing badge Louis Pommery served throughout the day Three-course seated Luncheon, with wine, bottled water and coffee, Afternoon Tea and a complimentary Full Bar.


The programm at Salon Privé London

If you are interested in more news click here.
---