The world of Jinji draws its inspiration from American iconography with its eras that marked the mind by prints, materials, timeless cuts (Navajo, US Army, WW2, The 70's, NY Studio 54) and icons McQueen, De Niro, Redford, Newman, Pitt, who imposed throw the role, a style, a look at the same time the subtlety.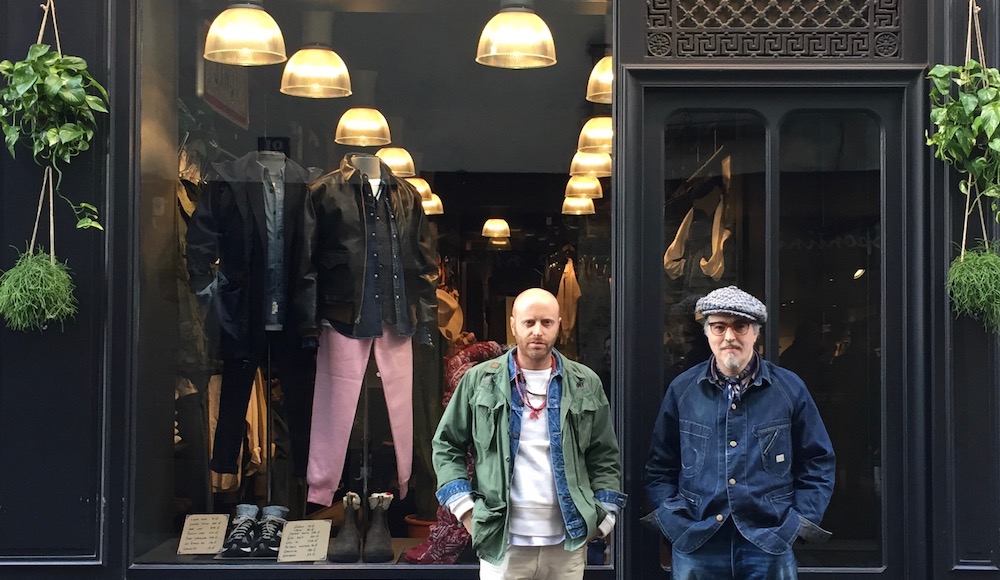 About Jinji
It feeds the references of contemporary fashion by selecting classic, vintage style, basic key products of men's fashion and daily clothes, which will be worn often and therefore quality is a necessity.
Essential and sustainable fashion meets with impeccable crafting and a utility which outweighs a fashion. That's idea for fashion in the world of Jinji. Jinji's vintage style products reflect a period. It's an investment in time. A sustainable fashion with sobriety which stays elegant. Jinji selects unique products which are essential to the male wardrobe.
From clothing and shoe brand with very strong imaginary and the specific know-how: the heritage brand, good made, the best brand of Japanese denim and iconic vintage pieces. Jinji doesn't think about the collection but the products which make us look for the best manufacturer across the world in the field.
For the leather gloves and the teddy in the United States, for the woolen garments in Scotland and for the denim in Japan, etc. Jinji also look for the best things in the mainstream brands, for example by selecting a pair of New Balance choosing not only the US but also British manufacturer. And whatever the name, the brand and the company, it is the quality that is important before notoriety of the brand.
Click here for further information
Report by Jinji.fr
---