Dramatic Dimensions –- At 4,640 millimeters (182.7 inches) in length, 1,930 millimeters (76 inches) in width and 1,615 millimeters (63.6 inches) in height, the all-electric luxury SUV offers a spacious environment for both front and rear passengers. With thoughtful design touches, new spaces are created for five adults to sit comfortably – even during the longest of rides.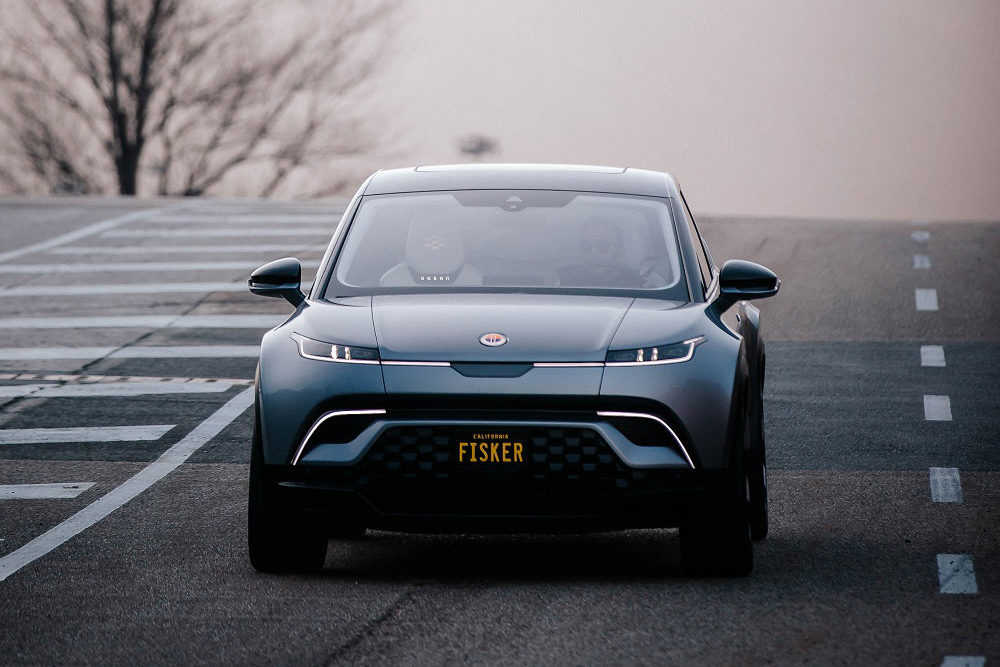 ---
Functional Utility
With 566 liters (20 cubic feet) of trunk space, the vehicle presents practicality and utility. The space increases to 708 liters (25 cubic feet) with the parcel shelf removed, expanding to 1,274 liters (45 cubic feet) with the rear seats folded. The Fisker Ocean will come with roof rails and towing hook options. Towing capacity will be released in 2021.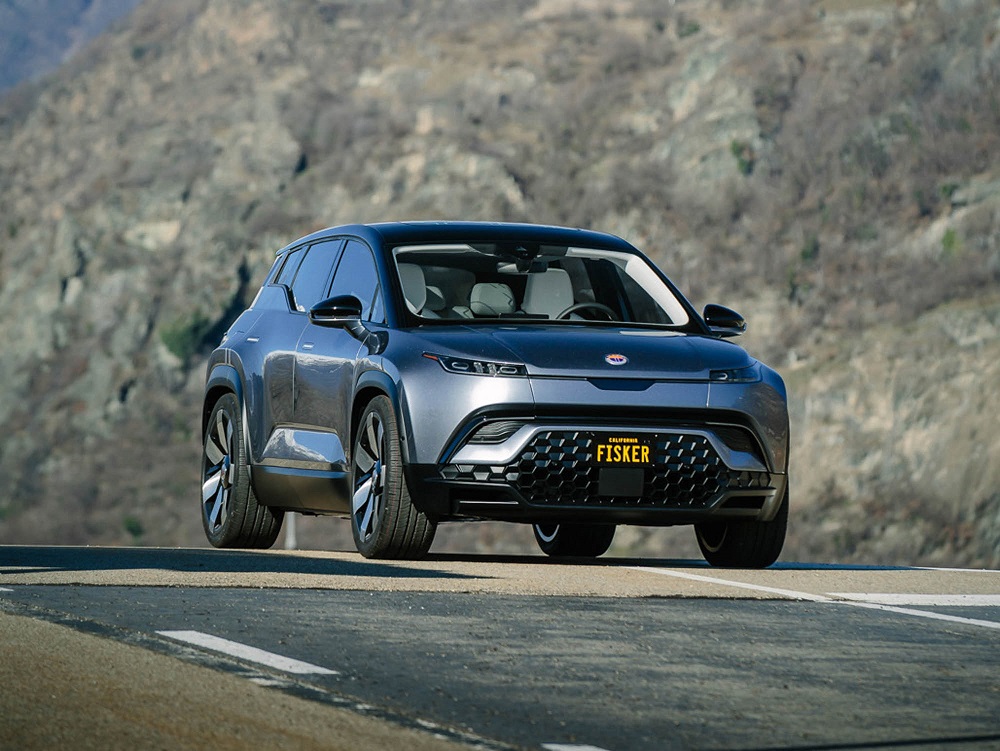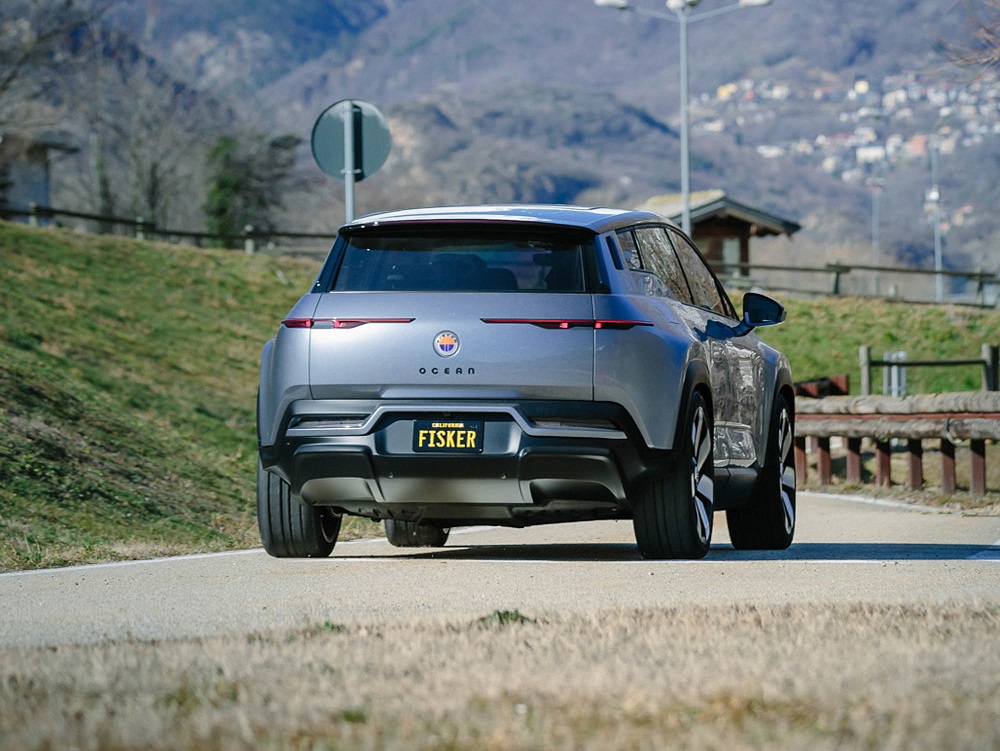 ---
All-Terrain Driving and Power
The Fisker Ocean will be offered in a four-wheel drive configuration on all trims except for the base model (Rear wheel drive) – reflecting the vehicle's off-road capabilities. The standard four-wheel drive configuration will deliver an output of more than 225 kilowatts (more than 300 horsepower), with an ultra-high performance version targeting zero-to-60 mph in less than three seconds (total power output to be announced in 2021).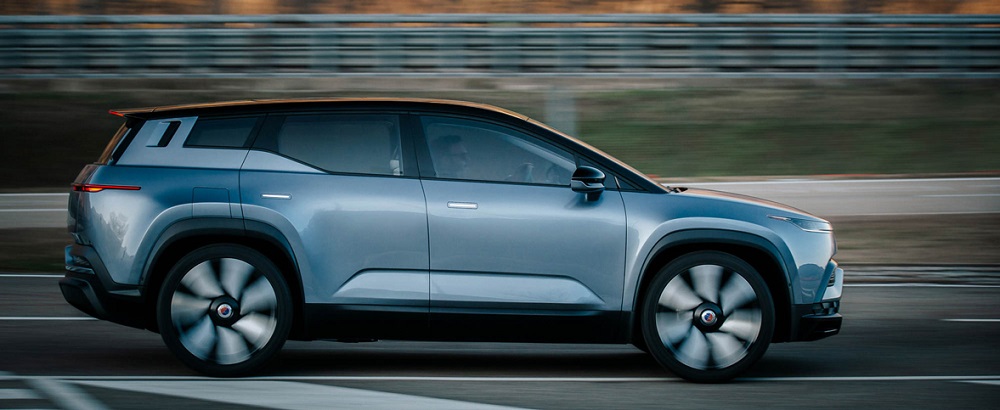 ---
California Mode
This patented feature, inspired by the Fisker brand's roots and passion for the Southern California coastline, lowers and slides nine glass windows and panels to open the entire cabin with one touch – creating an open-air feeling, while still maintaining a full "roll cage" safety structure around the passengers.
California Mode allows the rear hatch glass to drop – enabling long items to be placed through the opening without having to drive with an open tailgate. Fisker will offer this feature as standard across all option packages, except for the base model.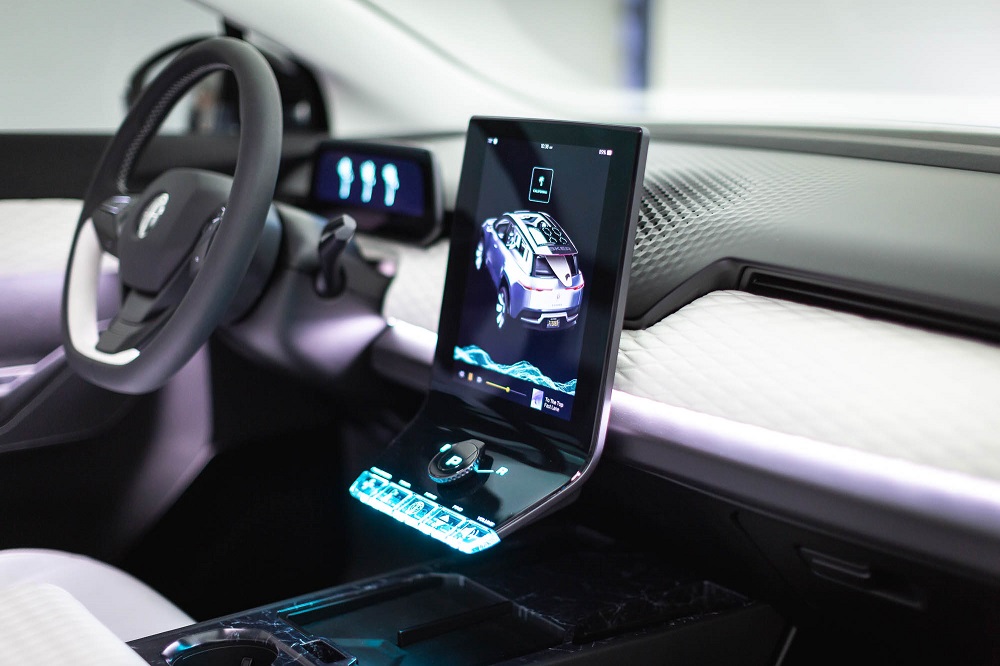 ---
Foresight
A state-of-the-art heads-up display integrated into the windshield will be complemented by a large 16-inch center touch screen and a 9.8-inch cluster screen. From augmented reality features to haptic touch buttons and immersive digital experiences, the vehicle offers impressive visuals all around.
Sustainable from the inside out
Optional full-length solar roof: supporting the car's electric power source, boosting fuel efficiency and lowering carbon dioxide emissions.
Vegan interior: 100% Polycarbonate Polyurethane surfaces and 100% reinforced Rayon backing that meets stringent chemical emission limits
Rubber waste: utilizing discarded rubber waste generated during tire manufacturing that will no longer be dumped in landfills
Interior trim: derived from polyester fibers (T-shirts, fibers), recycled bottles and plastic to reduce energy consumption and CO2 emissions into the atmosphere by 80%
---
Report by fiskerinc.com
---