In March 2002, Dirk Torwesten acquired the Porsche 935 DP III. Since that day, the 935 has been a regular start on many European race tracks.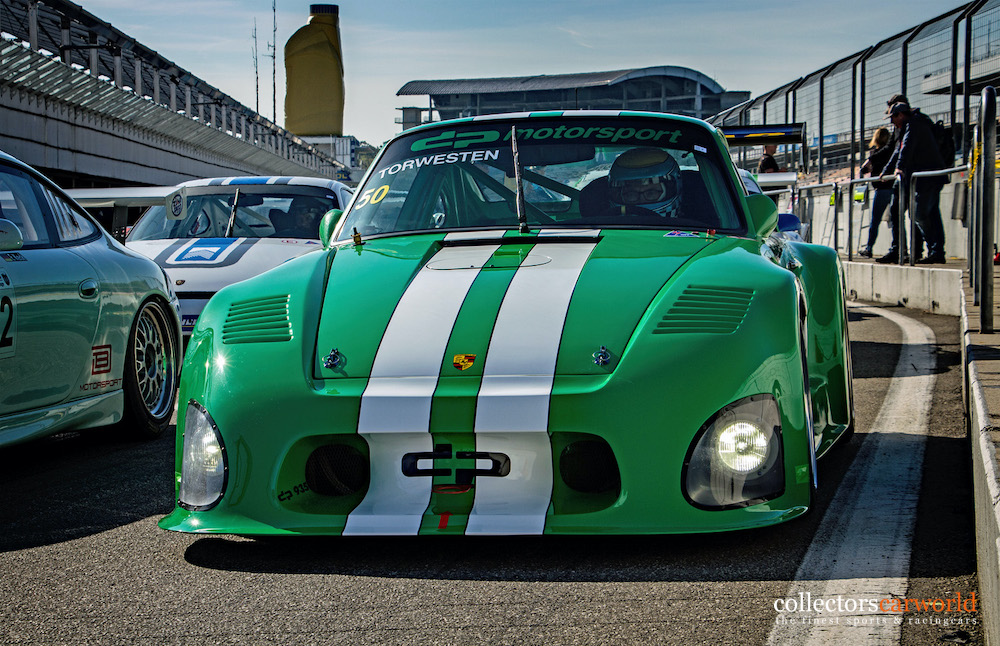 But right from the start: after delivery to Dörr Motorsport in 1989, the body-in-white for the 964 RSR was built by Derkum for use in the BPR racing series in Le Mans. Due to a serious accident involving the driver Dörr with another vehicle, the start in Le Mans had to be canceled and the car was sold to Seikel Motosport. A 3.8 liter Porsche factory engine has now been installed and the Porsche converted for the ADAC GT Cup regulations. In 1996 the vehicle was resold to Karl-Robert Maassen, getting the DMSB car pass, which is still valid today, created – with which the Porsche was classified according to the national ONS Group H regulations and was therefore eligible to start for the Veedol endurance cup on the Nordschleife.
Until the end of the 1996 season, the car still had the typical 964 RSR factory look – with round fender flares and standing headlights. During the winter break, the company DP Motorsport then carried out the complete conversion to the 935 optics – based on the 935 factory turbos from the 1980s – and the official name since then has been the Porsche 935 DP III. From 1996 to 1999 Karl-Robert Maassen contested 36 races in the Veedol endurance cup before the vehicle was no longer operational due to a major engine failure.
In March 2002, Dirk Torwesten then bought the 935. Because of the many successful uses in various racing series, such as the special Touring Car Trophy, the Divinol Cup, the Alpine Cup, the Histo Cup and the PCHC, the 935 has already achieved a high level of awareness with its distinctive paintwork. Rainer Selzer: "I also immediately noticed the Porsche 935 DP III of the Torwesten Racing Team and it was a great pleasure for me to photograph it. Many thanks to Dirk Torwesten for providing the information."
---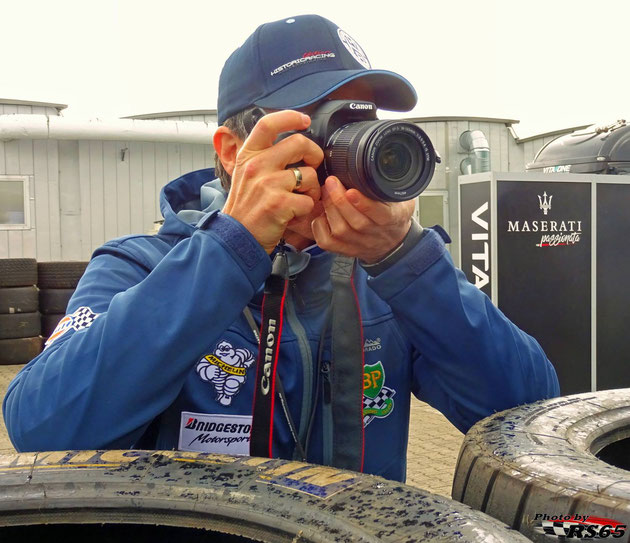 About our photographer Rainer Selzer
Rainer Selzer is always ready for a big shot and is focused on historic motorsport.
He is working with us for over three years and visits motorsport events, classic car meetings or car museums. Follow him on instagram @rs65photos or visit his homepage www.rs65photos.com for more!
---
Photos by rs65photos.com
---